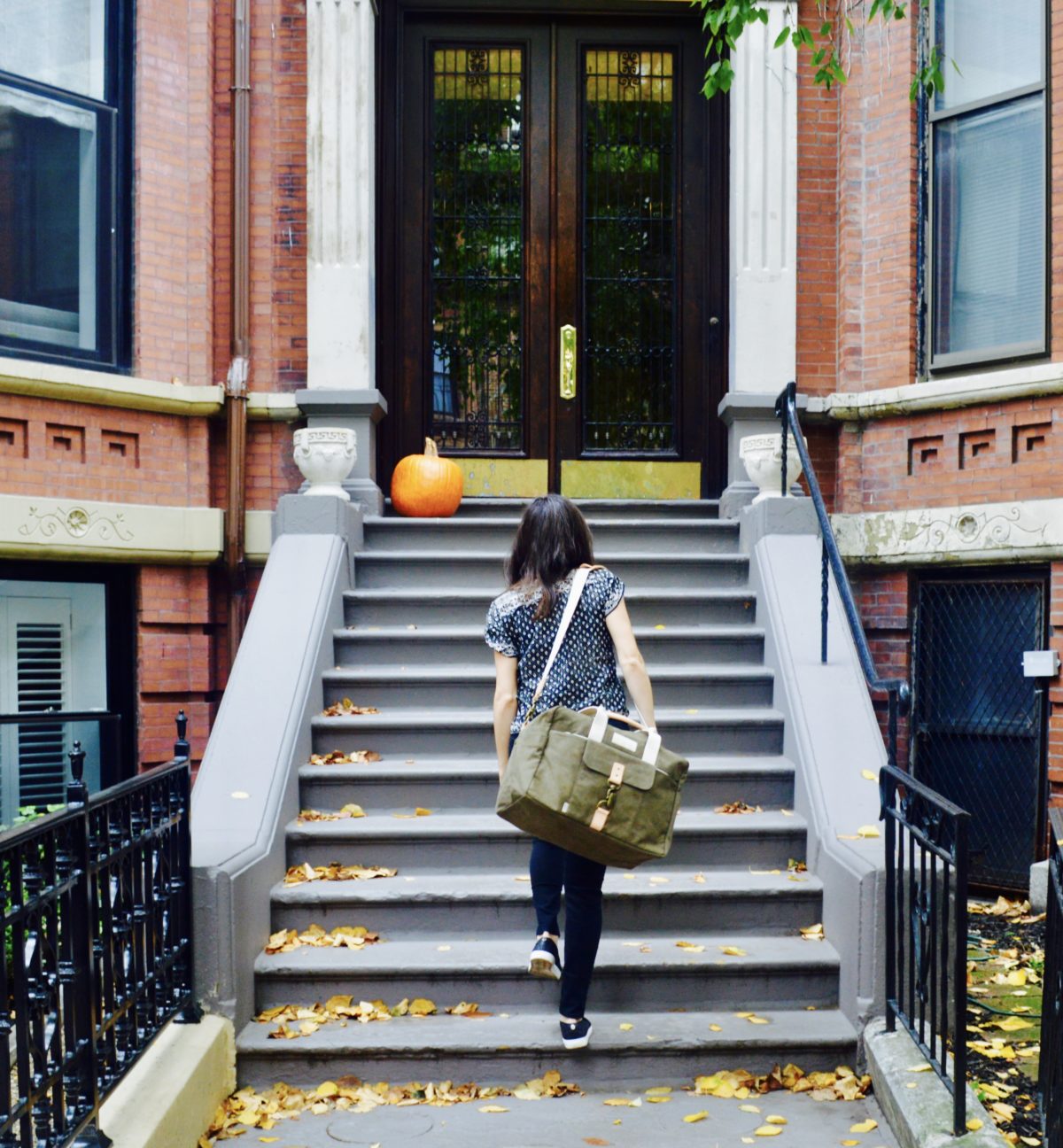 By: Madeline Weinfield
As a frequent (over)packer, I'm always on the lookout for companies that take the thought out of packing. So this fall I embarked on a journey to find the latest companies changing the way we plan for adventure. The results brought me from Maine to Australia and to companies designing for land, sea, and just about everything in between.
Bellroy is an Australian company that debuted their first product back in 2010. Responding to the increased trend in slim tailoring, Bellroy's products are sleek, highly functional, and made to maximize capacity and minimize appearance. Bellroy specifically excels in achieving this mission when it comes to their products for men. (So often I find that travel accessories are geared for women only.) Their Travel Wallet is slightly larger than an average man's wallet, yet still fits easily into a pocket, and holds a passport, boarding pass and other travel documents, and is sized to fit all currencies (something just short of revolutionary). It also comes equipped with a micro pen (I can't even say how many times this would have come in handy) and a special compartment to store a SIM card. Bellroy has a complete line of other amazing products including their Folio Wallet for women which is slightly larger than an average women's wallet but fits a phone, passport, and all travel documents. It's sleek, compact, and functions as a carry-on unto itself. Another favorite is the Notebook Cover which comes in a few different sizes. The mini covers a small notepad (designed to work with Fieldnotes, Rhodia, or small Moleskines) or one to two passports, business cards, and a pen. It's sturdy and closes with magnetized leather. Bellroy focuses on responsible leather sourcing and prides itself on creating quality products to last a lifetime.
I love finding out about new women-owned companies changing the way we pack and travel, so was thrilled to stumble upon Birdling. Birdling was hatched in 2012 when founders Courtney and Meagan couldn't find the bags they needed and had to create the perfect solution themselves. (So like women to create masterpieces from nothing!) What started with the need for a perfect bag for a weekend away has blossomed into a business with a growing line of products. Birdling's Weekender is beyond gorgeous, crafted to perfection with sturdy canvas and high quality leather handles and details. It's just big enough to pack everything you need for a weekend away without being too large to weigh you down. Their Essential Kit is a perfectly sized and compartmentalized toiletry bag while their brand new about-to-hit-the-market Essential Dopp Kit is the ultimate sack for a woman who is packing for a month in the bush or a week away with a baby (although maybe that's the same thing).
A perennial favorite of mine, Dagne Dover is always updating their product list and adding new colors each season. Their Dakota Backpack, a piece that works well from city to field, comes in a high-tech, quick-drying, washable neoprene. What I love about Dagne Dover's Dakota Backpack (they've added the color "slate" for fall/winter) is that unlike so many other really amazing backpacks out there, this isn't designed with one activity in mind. The Dakota is designed to work as well as a laptop carrier as it is as a hiking backpack or just an everyday bag. There are about a thousand interior pockets for everything from your computer to phone to keys to sunglasses, so it's easy to stay organized with this piece. If you can't already tell, I'm a big fan of of the neoprene Dagne Dover uses because it is so durable and it comes out of the washing machine looking perfectly new. It makes for the perfect material for toiletry bags for heavy travel which is why I love Dagne Dover's Hunter bags (they've added the color "dune" for fall/winter). Dagne's Elle Clutch works for essentials you don't want to keep far from you and the large size can hold an ipad.
Founded in 2015, Long Wharf Supply Co. "produces fine goods for everyday adventures – by land or by sea." The name comes from a young New England man's 1795 journey out of Boston's Long Wharf in which he embarked on an overseas joinery to learn about other cultures' production of fine goods. Upon returning to Long Wharf, he established a shop and thereafter several mills which went on to prosper throughout the 19th century. The founders of Long Wharf Supply Co's great-grandfather was a wool-sorter in one of those mills and worked to create some of the highest quality textiles in the world. Today the company has a small collection of products, all of which they guarantee for a lifetime, and which are crafted with serious precision. Their Ipswich Weekender is created with just the slightest hint of New England Puritanism—not too much room to be excessive, but just enough for the basics. It's handsome and sturdy and not too showy. Just like the perfect New England day.
Another favorite company I've written about before, you may know of Lo & Sons because of their ultra-stylish camera bags. It's hard to compare anything to their Claremont camera bag, with extra padding for your camera, extra lens, memory cards, and even room for a wallet and passport. If you're not carrying a full camera, Lo & Sons' Pearl cross body bag functions as sleek as a clutch or as practical as a heavy-duty cross body that can hold a tablet. In addition to bags, Lo & Sons is dipping its toes into accessories and their pouch collection is an ideal place to put everything you want with you in your carry-on, like a watch, small notebook, or your passport. Becoming more sustainability conscious, Lo & Sons recently began using organic cotton canvas into their popular Catalina duffle bag.
Raden is a simply a perfect suitcase. Focusing for the moment on two sizes—the A28 Check and A22 Carry, RADEN knows what it does well and is sticking to it. Quite frankly, I feel RADEN is a much more durable product than the very popular and similar in appearance, Away bag. RADEN is sturdy, durable, and altogether adult…it feels a little bit like Away's older sister. With innovative features such as built-in charging, scale, and lock, as well as corresponding app that lets you locate your bag should it get lost, RADEN is a no brainer if you're in the market for a new suitcase. Their products are also virtually indestructible which means you won't be replacing them anytime soon.
Madeline Weinfield is a writer, traveler, and nonprofit professional based in New York City. Follow her adventures on instagram @madolionw.