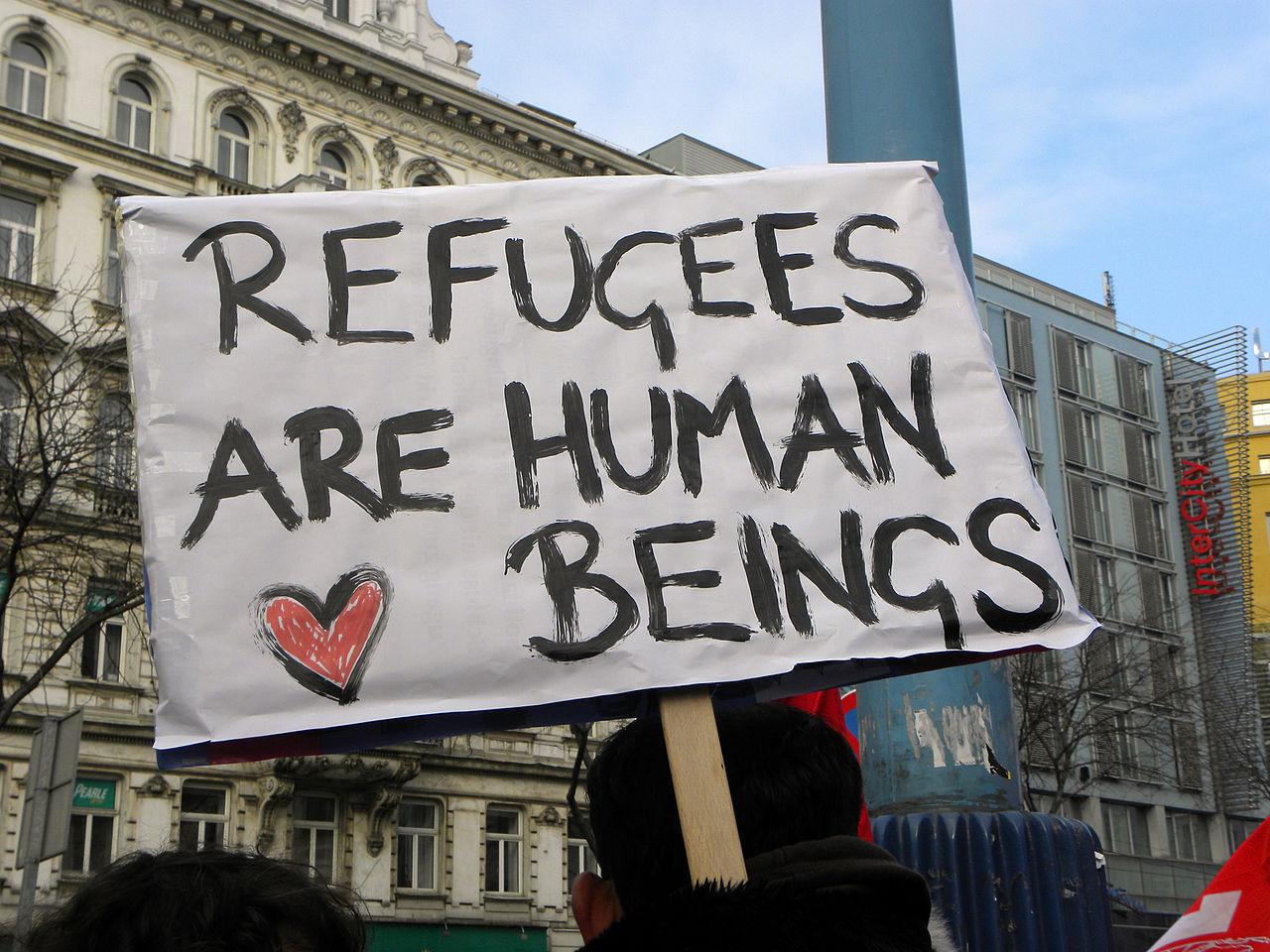 By Rahila Muhibi
Since the beginning of 2016, waves of Afghans have returned from neighboring Pakistan and Iran where some have lived for decades. According to the International Organization for Migration (IOM), and the United Nations High Commissions for Refugees (UNHCR), the number of returnees from Pakistan peaked in the summer of 2016, as living conditions in Pakistan have worsened.
Following years of conflict, the coping capacities of Afghanistan are being severely tested by influx of individuals and families from Pakistan and Iran.
Why a sudden increase in returnees to Afghanistan?
For decades, Iran and Pakistan have hosted millions of refugees. Due to deteriorating relations between Afghanistan and its two neighbors, tightened regulations, and increased harassment from locals and public authorities, more than 920,000 refugees have returned to Afghanistan despite the country's ongoing conflict.
As part of my research with iguacu, I spoke with many such refugees. Salih Muhammad was displaced to Pakistan 40 years ago. He recently returned to Afghanistan with his children, all born and raised in Pakistan. "We did not have valid ID cards. With the frequent harassment and house raids in Pakistan we moved to Nangarhar [Afghanistan] where some of our extended family live" he told me.
27 year old Abdullah Khan, told me that living in Pakistan became intolerable when the border between Pakistan and Afghanistan was closed in February 2017. "Police would raid our home and ask for identity cards frequently. When Torkham border was closed, we could no longer see our relatives on their happy and sad days, for example their weddings and funerals. We decided to move on this side of the border, [Afghanistan] where it is our homeland permanently."
With the relationship between Pakistan and Afghanistan deteriorating, Afghan refugees in Pakistan are facing tough times. Both countries tightened their border rules and now require their citizens to obtain visas to travel between countries. This had an adverse effect, especially on undocumented refugees residing in Pakistan, as they are now more at risk of police arrest and harassment.
Even registered Afghan refugees are facing difficulties. Pakistan's government is reducing the duration of validity for ID documents (Proof of Registration) and there is increased uncertainty as to whether Afghans will retain the right to stay at all. The next expiry date for proof of registration is the end of 2017. At this stage, it is not clear whether Pakistan will consider another renewal or not.
The Afghan government have encouraged refugees to return home under a public campaign dubbed "Khpal Watan, Gul Watan" ("home sweet home"). The campaign received heightened media attention when Pakistan deported and Afghanistan warmly welcomed, the iconic Sharbat Gula. Gula became the face of refugees when National Geographic's Steve McCurry took a photo of her at a refugee camp and her photo became magazine's most famous image in 1985. Now she is the face of returnees.
How are they coping?
Many of the returnees from Pakistan have opted to settle in urban centers, adding more pressure to public services, especially education and health. Concerns over shelter, employment and security have discouraged many people from returning to their place of origin in Afghanistan. In other instances, returnees have found that their friends and family have relocated to urban centers in their absence.
Eighteen year-old Shah Muhammad, who is now settled in Nangarhar but originally from Kunar, told me "there is no employment in my village and our house has been destroyed."
In Jalalabad city and surrounding districts, property prices and rents have soared, as returnees chose to settle in those areas. 30 year old, Shafiqullah, told iguacu of the difficulties he has been facing in finding a place to rent"since we arrived we have moved three times. It is difficult to not have our own place."
At the time of interview he was crammed into his brother's rented house, his children go to a makeshift school in tents with other returnee children. Due to limited job opportunities, and high living costs, families hardly make ends meet.
Abdullah Khan was a taxi driver in Pakistan, but is now unemployed and is struggling to put food on the table for his family. Salih Muhammad, who is helping with his brother's bakery, cannot provide for his 18 member household. Likewise, Shafiqullah, who sold fruits and vegetables on a cart in Pakistan, requires time and support to get used to the Afghan markets in order to make enough to feed his family of 7.
While the government and aid agencies provide temporary support for returnees, others depend on their semi-established extended family members. Given the ongoing conflict, the question remains, will there be a sustainable solution for this crisis?
Recently, the World Bank approved more than $500 million for Afghanistan to boost its economy, $200 million of which will go towards helping the returnees. If managed wisely, and with transparency, it could provide a glimmer of hope, but it is unlikely to be enough, especially returnees from Iran have not been factored into this equation.
Despite all the challenges, those who spoke to iguacu strongly shared one thing, the joy of feeling at home and living free of police harassment. One of the returnee proudly uttered "in your own home, you don't feel homesick, do you?"
About the author: Rahila Muhibi is multi-lingual Human Rights, International Development and Humanitarian Professional. She is the lead researcher for Afghanistan at iguacu and currently lives in London.