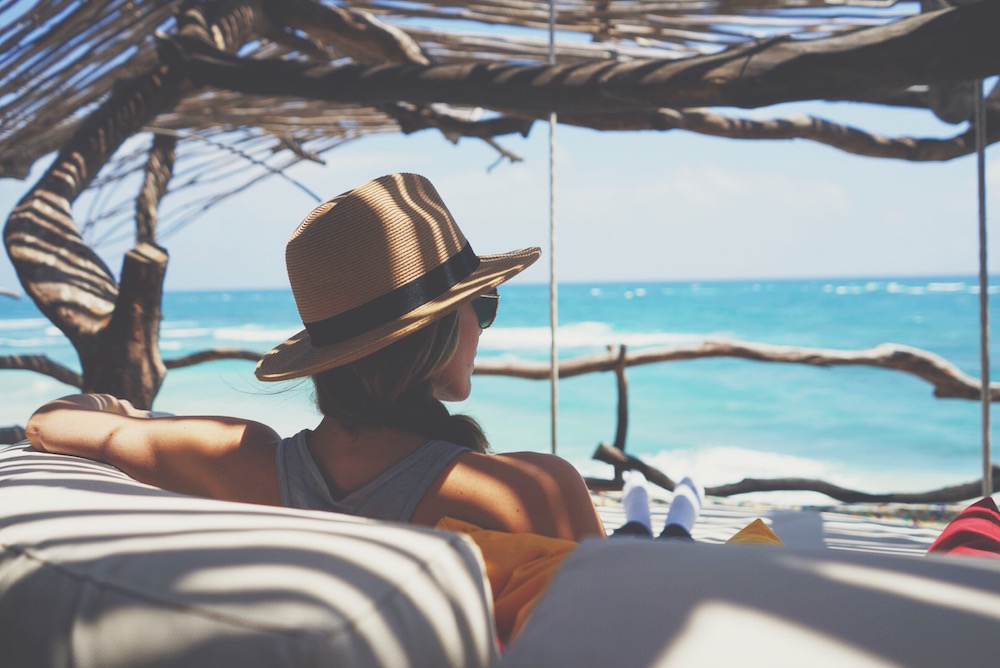 The Culture-ist is an online magazine that covers conscious travel, social good and holistic wellness. We'll help you discover how you can spend your life traveling, giving back and living well.
Sign up to receive free weekly articles + get inspired to explore, do good and live your best life.
Founders
Maria Russo, Editor
Maria is a writer, editor and the co-founder of the nonprofit organization, Humanity Unified Int'l. She has worked in many different areas of media and television at companies such as MTV Networks, People, Harper's Bazaar, Warner Bros., WOR News Talk Radio and was a contributing writer at Inc.com. Her work with The Culture-ist has been featured by Architectural Digest, National Geographic, BBC America, The Huffington Post and Men's Health among others.  @MariaCultureist @HumanityUnified
Anthony Russo, Photog + Web Design
Anthony is a photographer, web designer and humanitarian. When he's not out shooting in the streets of NYC or Philly, he's likely hanging with Maria, their chihuahua and a craft brew. You can find his work on The Culture-ist and on Instagram: @lifedezigned @thecultureist
Community Editor

Madeline Weinfield
Madeline is a full-time adventurer, all-the-time photographer, and sometime writer living in New York City. Follow her adventures on Instagram at @madolionw.
Partnership with Emerson College
Emerson College and The Culture-ist formed a partnership for an experiential learning class titled "Topics in Writing and Publishing: Writing and Editing for TheCultureist.com." The class is designed to give students (senior undergraduates and graduate students) practical experience by serving as the primary content creators for the online magazine that focuses on travel, social good and wellness.
The course, which runs during the Spring semester, 2017, is offered through Emerson's Writing, Literature and Publishing (WLP) Department, but students in any major across the College who have an interest in publishing can apply to participate in the course. Interim Dean of the School of the Arts Robert Sabal believes the partnership provides invaluable experience for students. "Emerson students are passionate storytellers, so it's deeply gratifying to offer them the opportunity to manage the editorial process of an online magazine like The Culture-ist and serve as its editors and writers. This new course will build students' portfolios as well as their confidence as writers, digital publishers, and valued contributors," said Sabal.
During the 14-week semester, the students will pitch and critique story ideas; create assignments; report, write, and edit articles; and manage the editorial workflow. Additionally, they will examine best practices for web publishing and learn how to monitor and analyze web traffic, developing an understanding of what stories get the most traction online.
Emerson is the first higher education institution The Culture-ist has partnered with for content. "Topics in Writing and Publishing: Writing and Editing for TheCultureist.com" will be taught by Assistant Professor in WLP and former editor-in-chief at the Boston Globe Magazine Susanne Althoff.
Contributors