By: Madeline Weinfield
It's summer and that means it's time to hit the road, hop on a plane, or simply pack up for the beach. And to keep you traveling—and packing—well, consciously, and stylishly, here are seven brand that have you covered.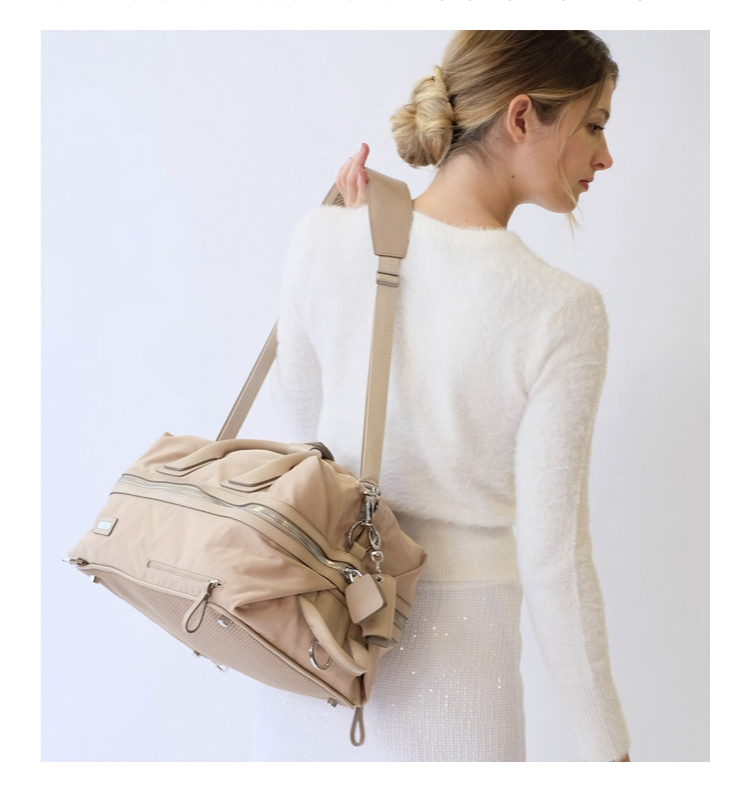 Caraa Sport
Caraa Sport entered a place in the market we didn't realize needed filling—the luxury gym bag meets backpack meets travel carry-on void. And if you find yourself asking: Do I need a luxury sports bag? I'm here to answer that yes, yes you do. Our favorite piece is Caraa's sumptuous and Instagram famous Studio Bag. Beyond just its beauty—blush canvas with leather trim, or stylish all black, this bag is seriously practical, with a laptop sleeve, built in shoe bags, wet clothes dry bag, and hidden pockets galore. With adjustable straps that transition the piece from a satchel to a backpack to a crossbody, this is go to for when you need a bag that can do it all. Perfect for a carry-on for a plane journey, a backpack to hold everything you need for a day of travel or life on the go, or a stylish alternative to the gym bag you've been meaning to update, this is an investment piece to carry you through many years of a well-traveled life.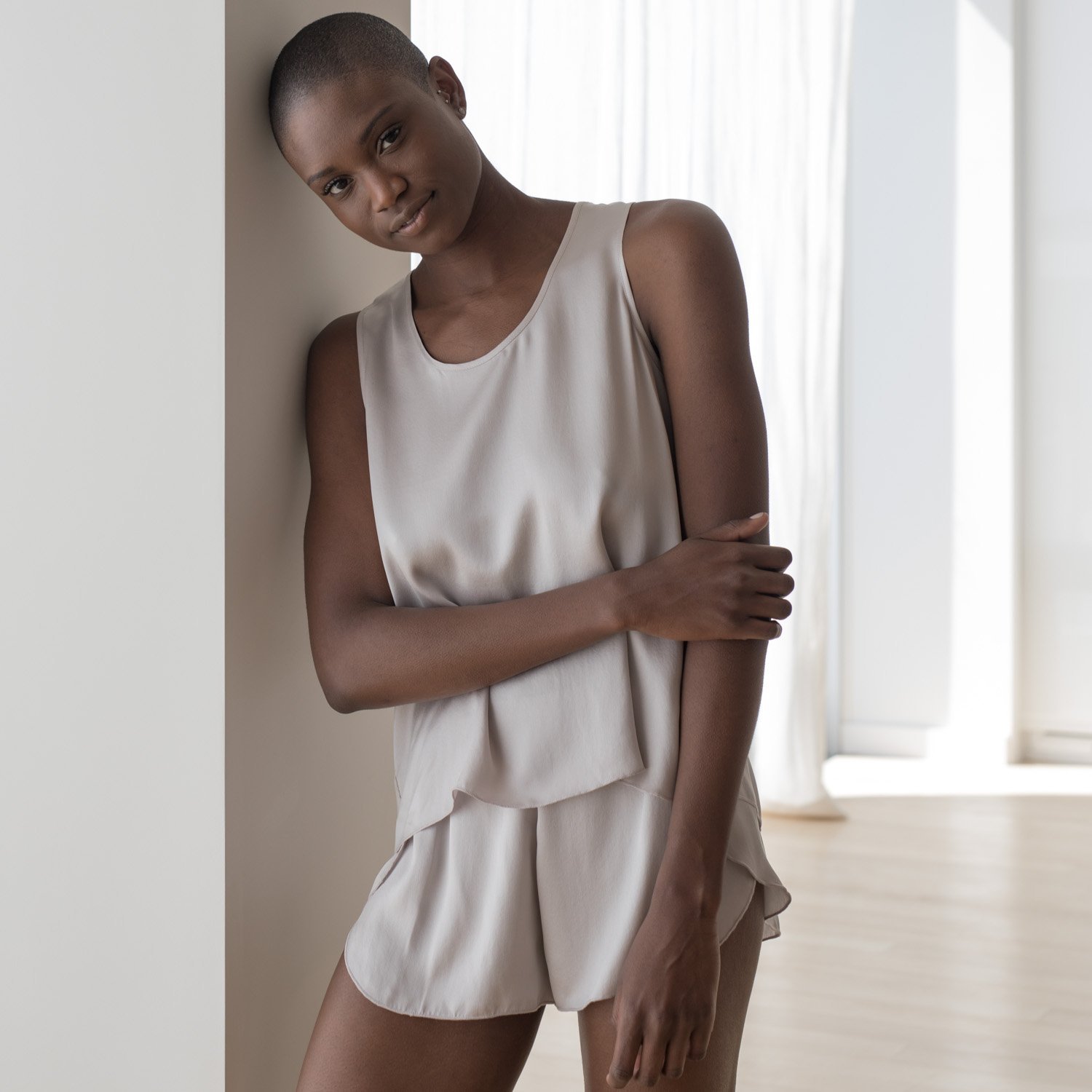 Lunya
Lunya's mission is to make something a little bit more simple in the lives of modern women and that's enough to get our attention. This sleepwear brand is bringing barefoot luxury to hotel rooms and airplanes in the most stylish way possible. Guided by a desire to create beautiful, sexy, simple pieces, Lunya's sleepwear collection features washable silk separates that can be thrown into a hiking backpack just as easily as they can be folded into a trunk. Whether you're washing them in a sink or sending them to your hotel's laundry service, these pieces add a bit of glamour to any journey, without any fuss. Lunya recently expanded to include pieces that extend beyond the bedroom. Their newly launched Restore Travel Kit features a complete set to round out the gaps in your packing: knit leggings, tanks, long sleeved tees and socks and eye masks. The kit elevates even the worst plane ride.
Dagne Dover
Dagne Dover has become a cult favorite with the sporty set but it's their travel products that are turning our heads. The brand's pebble leather Accordion Travel Wallets are all you need for cash, all of your cards, and your passport. These compact wallets are so stylish—and functional—we're using them when not traveling and occasionally take them out on the town as a simple clutch. Dagne Dover's new Weston Laptop Bags have an outer sleeve designed to slide over the handles of a suitcase. So say goodbye to falling carry-ons or heavy shoulder bags. Their light, trendy colors (we're partial to the Ash Blue) and neoprene fabrics make you want to use these pieces year-round.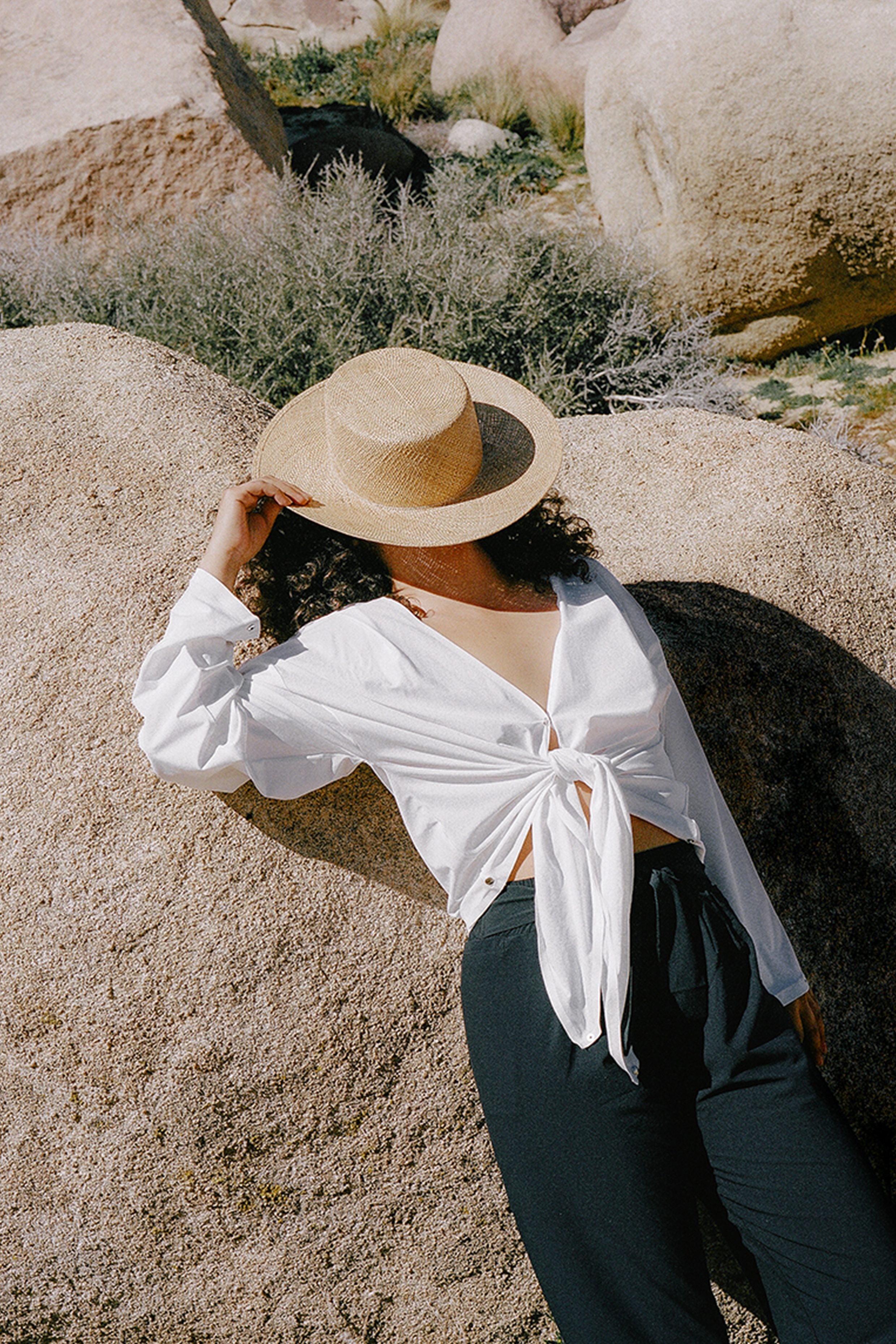 ADAY
Simple, classic, and practical, are some of the reasons why ADAY, a still very new brand, was named them one of the "Most Innovative Companies in the World" by Fast Company in 2018. ADAY put itself on the map with their collection of minimalist chic and exceptionally practical pieces and this summer they've expanded in a way that makes perfect sense for them, and us. ADAY's Carry-On Capsule consists of five essential pieces to carry you through all your summer travel, and they argue, life. Sweat wicking, UV protecting, and wrinkle resistant, we can't get enough. We'll be wearing their Cooler Days Culottes and That's A Wrap Top well into fall.
KREWE
KREWE, an eye and sunglass brand out of New Orleans dropped a collection earlier this summer of sunglasses with the same glamorous style and sleek designs as their other collections, yet built for active living. Created for "whatever moves you," as they say, the collection features lighter yet sturdier frames made for exploration. With superior UV-protecting lenses and frames composed of 50% bio-neutral organic, plant-based materials, these will make you believe that active and stylish are words you can associate with the same pair of sunglasses. We put the Perdido to the test on a 20 mile bike ride and they didn't slip once.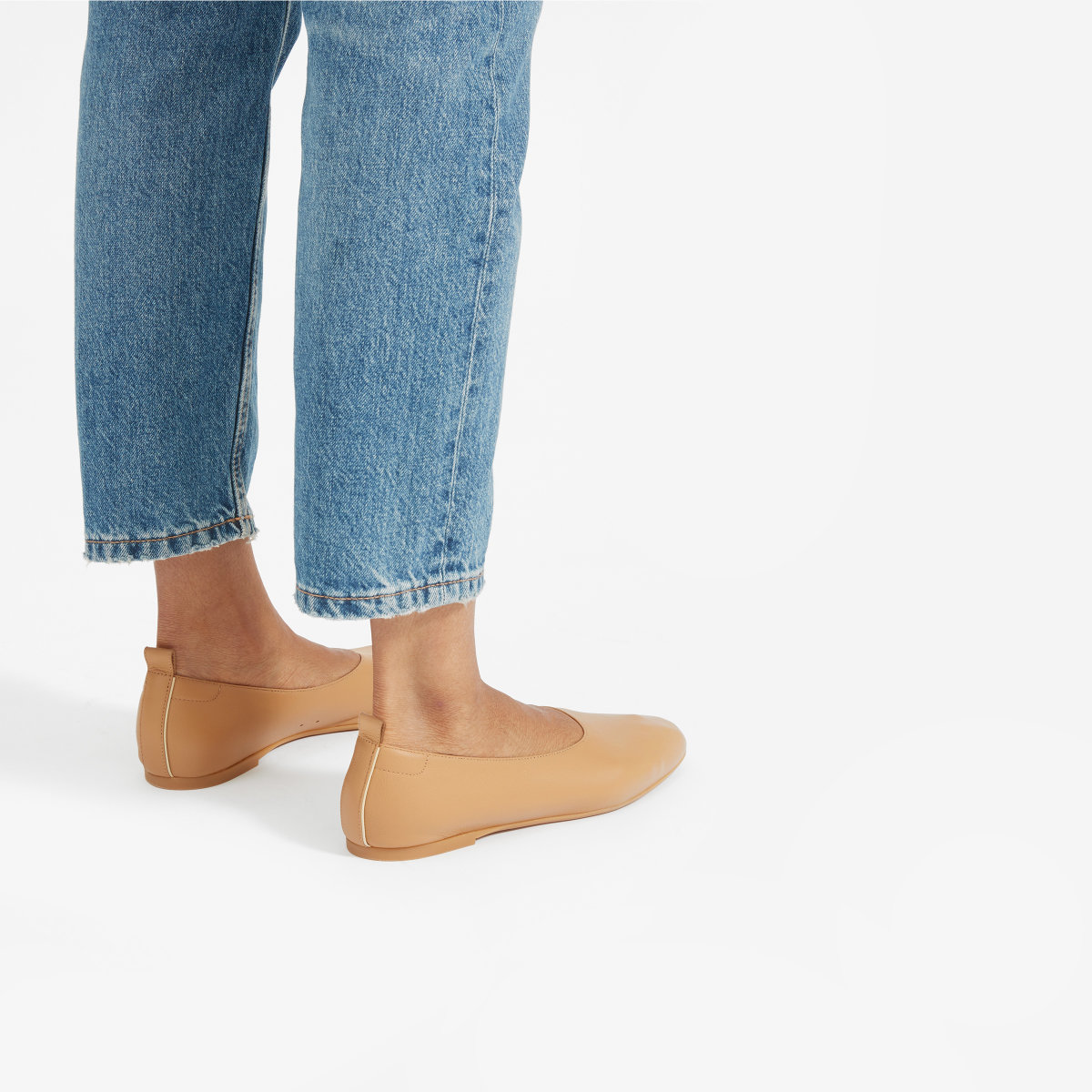 Everlane
Millennial favorite Everlane has designed a shoe so perfect they argue it's as comfortable as a sneaker. We've done our fair share of walking while traveling and are always on the lookout for the perfect shoe so were thrilled to find The Day Glove, a flat that comes down just far enough on the top of your foot to be as comfortable as it is stylish. Thanks to their construction of 100% Italian leather, they fit, well, like a glove. . . a glove you want to wear all day, on your feet. Thanks to the original design's popularity, Everlane introduced The Day Glove ReKnit this summer. The ReKnit is a version for summer—softer, more flexible, and a tad more breathable. Lightweight, travel friendly, look stylish enough to wear on a trip Paris? These flats check all our boxes. We love Everlane's commitment to transparency in showing the price breakdown of each piece as well as where the products actually are made. These flats come from a family-owned factory in Tuscany.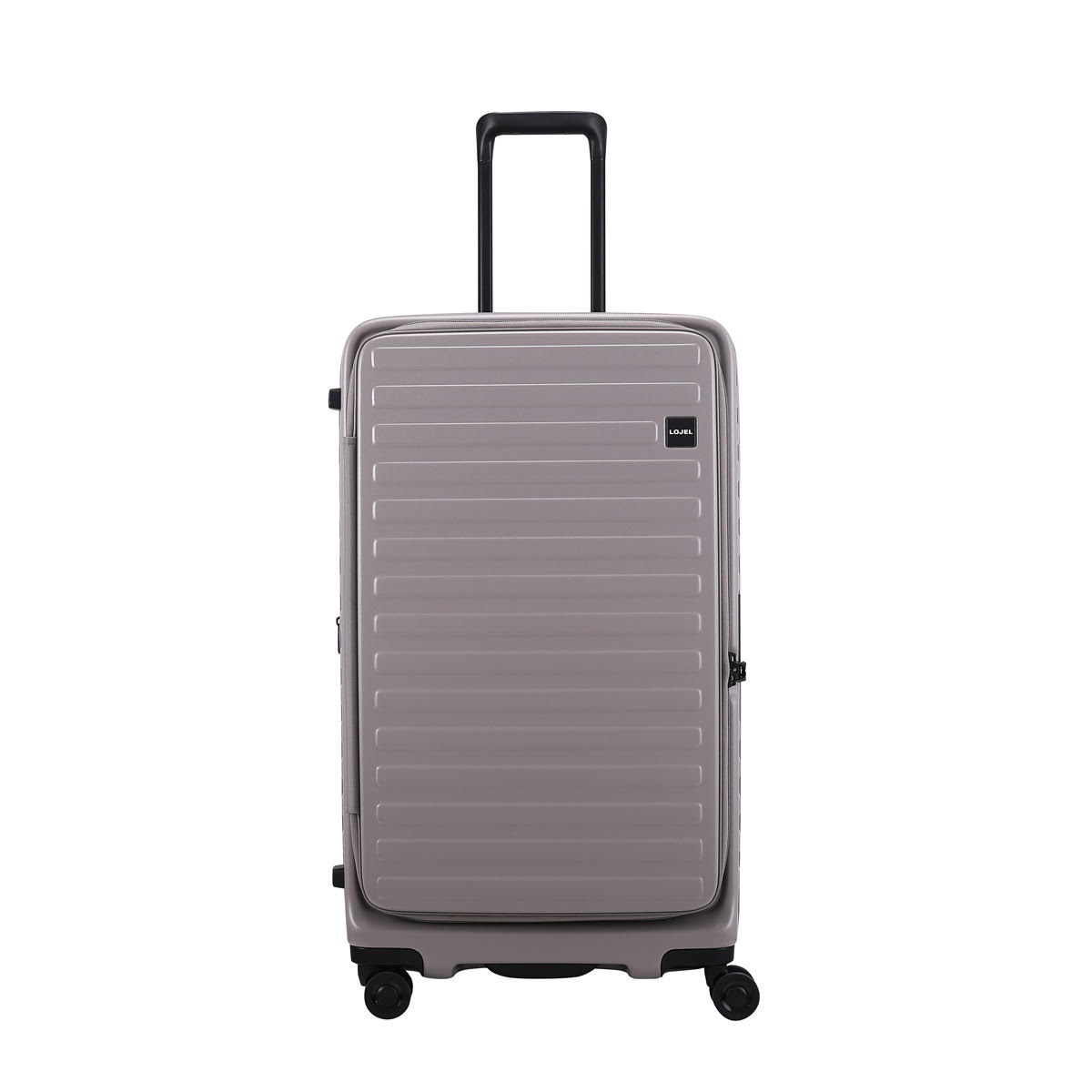 LOJEL
It surprises us that this thirty year old company—headquartered in Hong Kong and designed by a team in Vancouver—isn't better known in the States. LOJEL's suitcases are just about the best we've seen—incredibly sturdy, light, secure, and lovely. This summer the brand introduced a smaller version of their ever-popular Cubo, a suitcase designed as the modern take on an old steamer trunk. Both the carry-on size and the small checked bag version are worth snagging. Also this summer LOJEL introduced a line of travel accessories that are designed in their characteristically modern-meets-classic designs. With everything from an actually comfortable travel pillow to toiletries bag, to packing cubes, to dry bags, and plug adapters, LOJEL is becoming a one-stop shop for travel needs.
Happy traveling and packing!
About the author: Madeline Weinfield is the community editor of The Culture-ist. Follow her adventures on Instagram @madolionw.