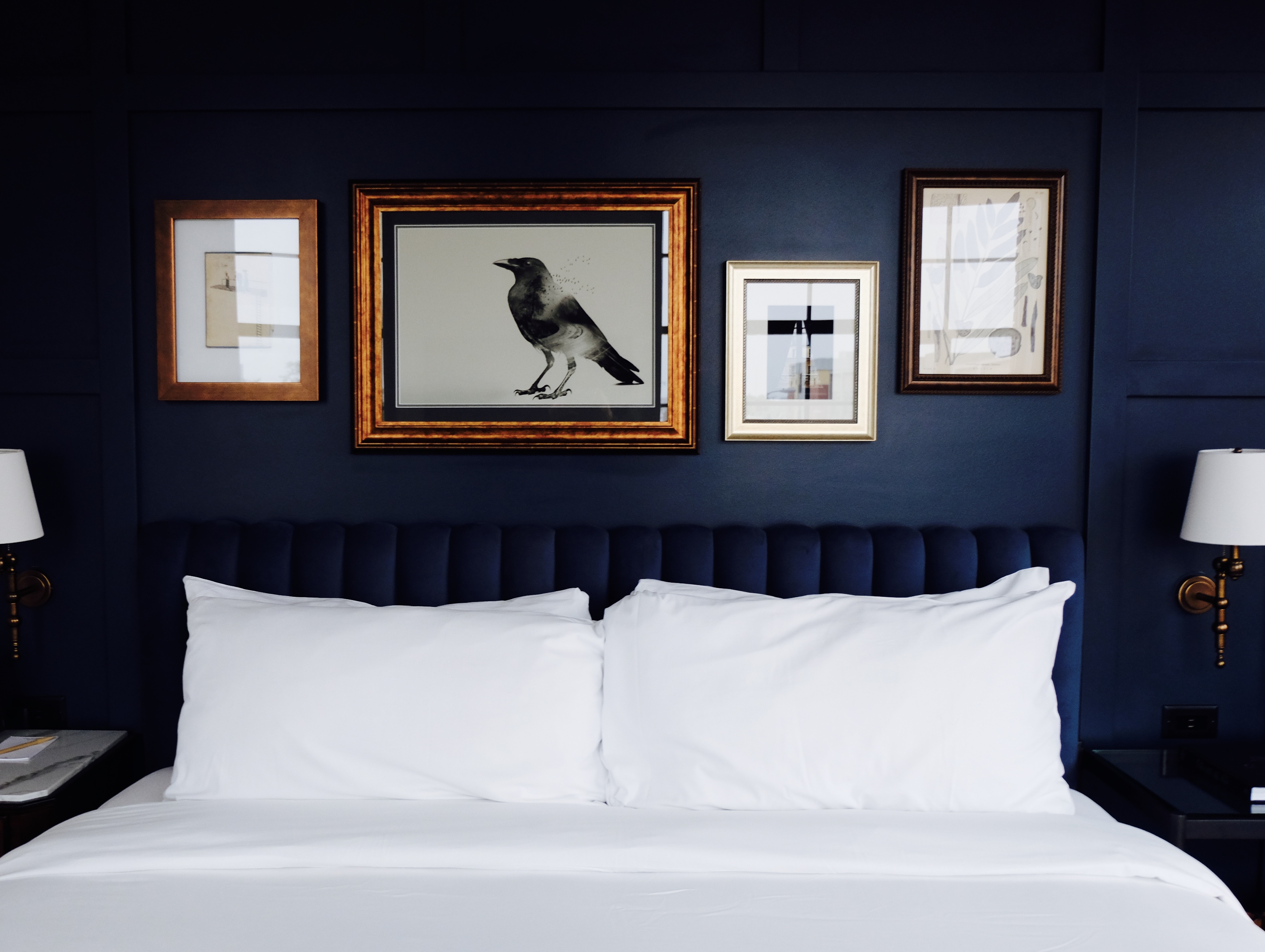 By: Madeline Weinfield

This fall, already antsy and nostalgic for the freedom of summer's easy travel, I gathered two friends and looked west. Friends from an east coast childhood, we were now thrown in different lives—one suburban, one urban, one decidedly more mountainous. Denver, it seemed, was a perfect in between city for an in between weekend.
I used to think of Denver as more of a landing zone than a place to ramble, but I had been hearing an increase in chatter surrounding the mile high city and I was determined to hear its siren call for myself.
We checked ourselves into The Ramble, a hotel as much strung between worlds as we were. Part urban chic, part western rustic, The Ramble is a new addition to Denver's hip River North Arts District (the neighborhood is trying to brand itself with the somewhat unappealing RiNo nickname), a section of the city largely populated by old warehouses that have been lovingly and trendily refurbished into coffee houses, breweries, yoga studios, and the like. The Ramble is as much a product of the RiNo District as it is of it, and together you sense that it's an area about to explode.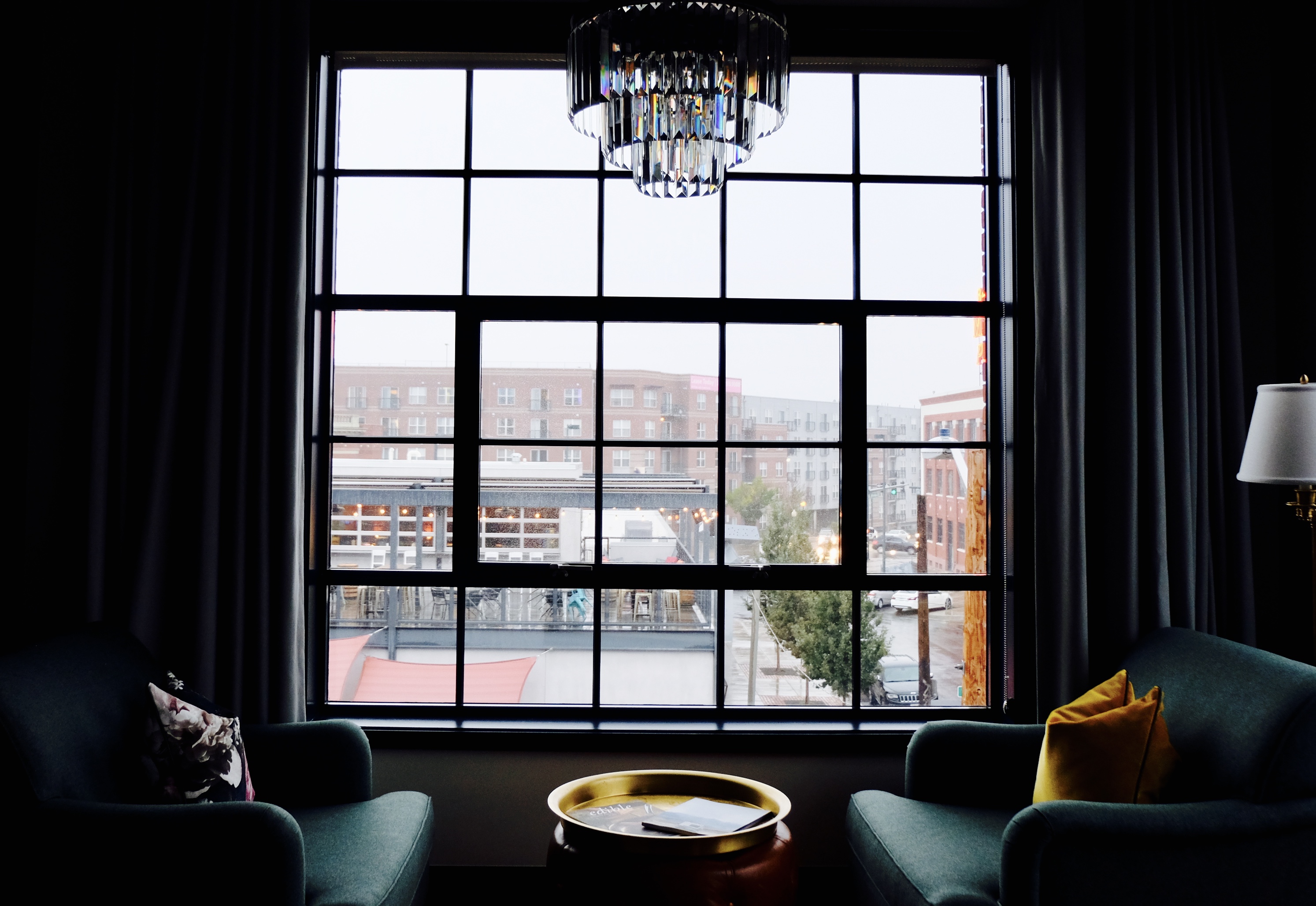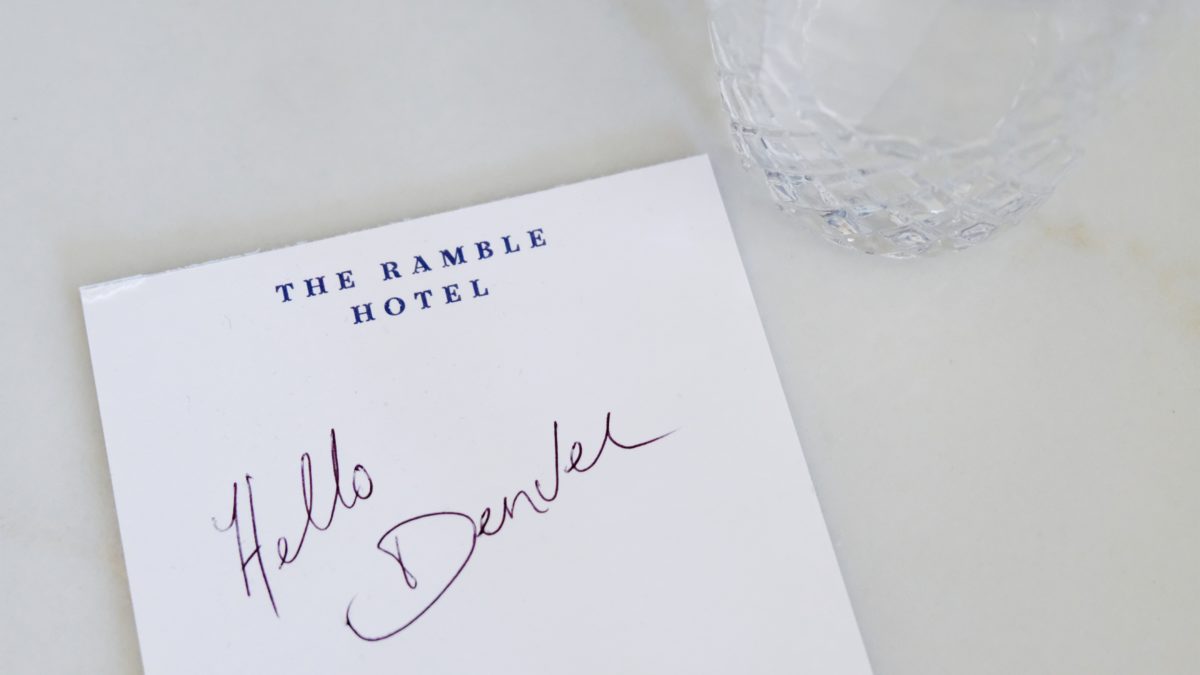 The Ramble feels at once like it has been there forever and also like it's a conversation just beginning to happen, slowly in whispers. Perhaps that's the beauty of the design and the elegance of the restaurant by James Beard nominated chef Dana Rodriguez or the sexiness of the bar. It feels fresh and fun yet somehow still hidden and alluring. Its rooms (just 50 in all) are are enveloping and modern with dark velvets and brass, and understatedly sexy—even if I shared a bed with one of my oldest girlfriends.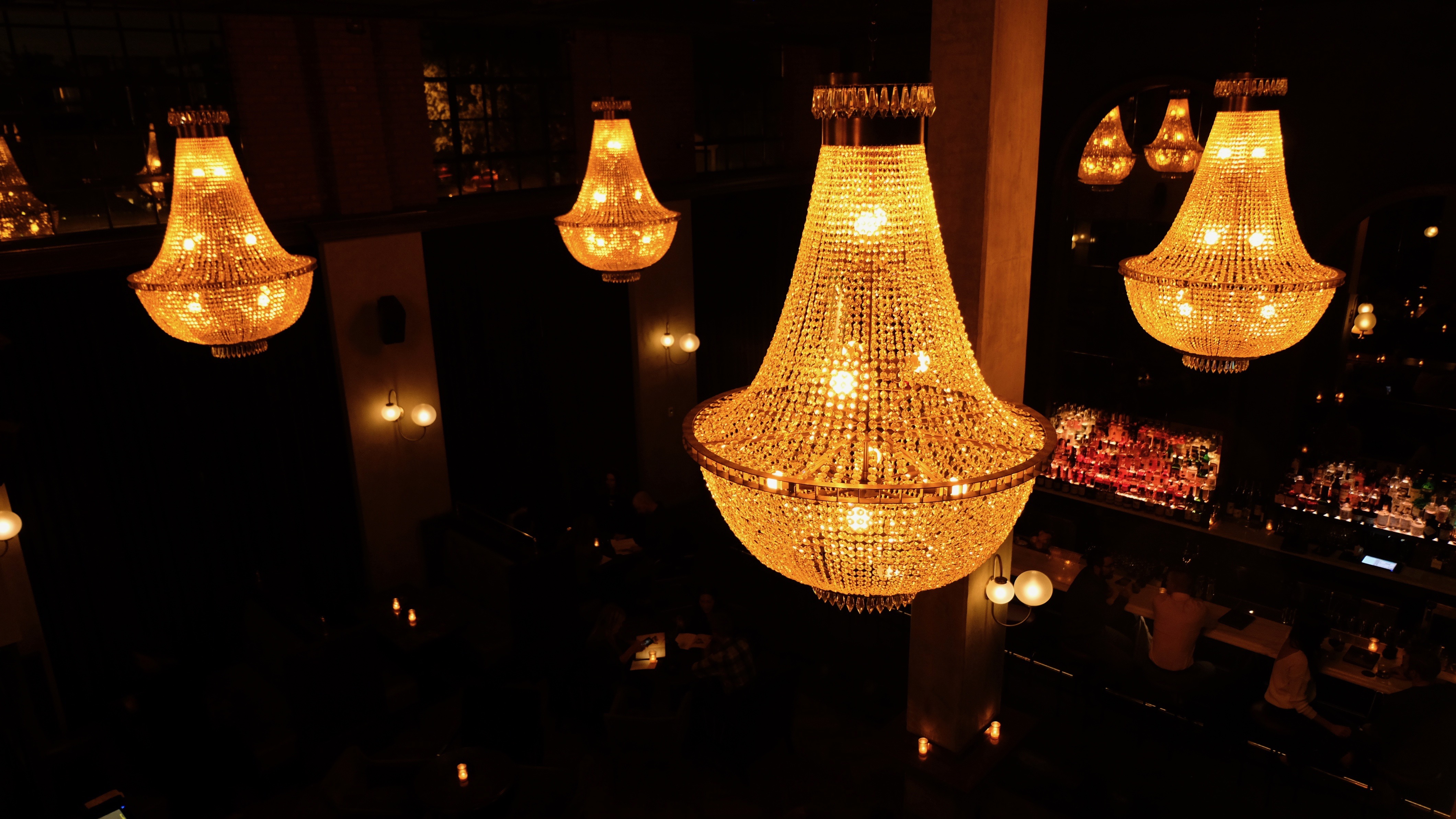 The styling is gorgeous, the food delicious, but it was the cocktails we really wanted—imported from New York's Death & Co., the famed Manhattan cocktail bar by David Kaplan, Alexander Day, and Ravi DeRossi.
Of our libations on offer the Warrior Poet, an alluring mix of bonded rye, aquavit, set vermouth, coconut, and celery and the Gramophone a concoction of gin, armagnac, chamomile, cinnamon, and lemon, both nostalgically served in Nick & Nora glasses, will forever linger in our memory. Any one might be tempted by the names alone but the servers know the menus inside and out and are at the ready with both alcoholic and non-alcoholic options. 
When I was there, Suite 6A, a speakeasy was set to open, perched behind and above the enormous, old Hollywood style bar. The more time we spent at The Ramble the less appealing leaving seemed. It is as much a destination as anything else in the city. We found ourselves wondering: did we come for the mountains or did we come for the hotel?
Yet with all its comfortable lobby sofas inviting you to stay, my favorite aspect of the hotel is the neon sign their courtyard, or The Garden, as they call it, with its last letter flashing, leaving you deceptively confused as to what is right and what is a mere electric failure.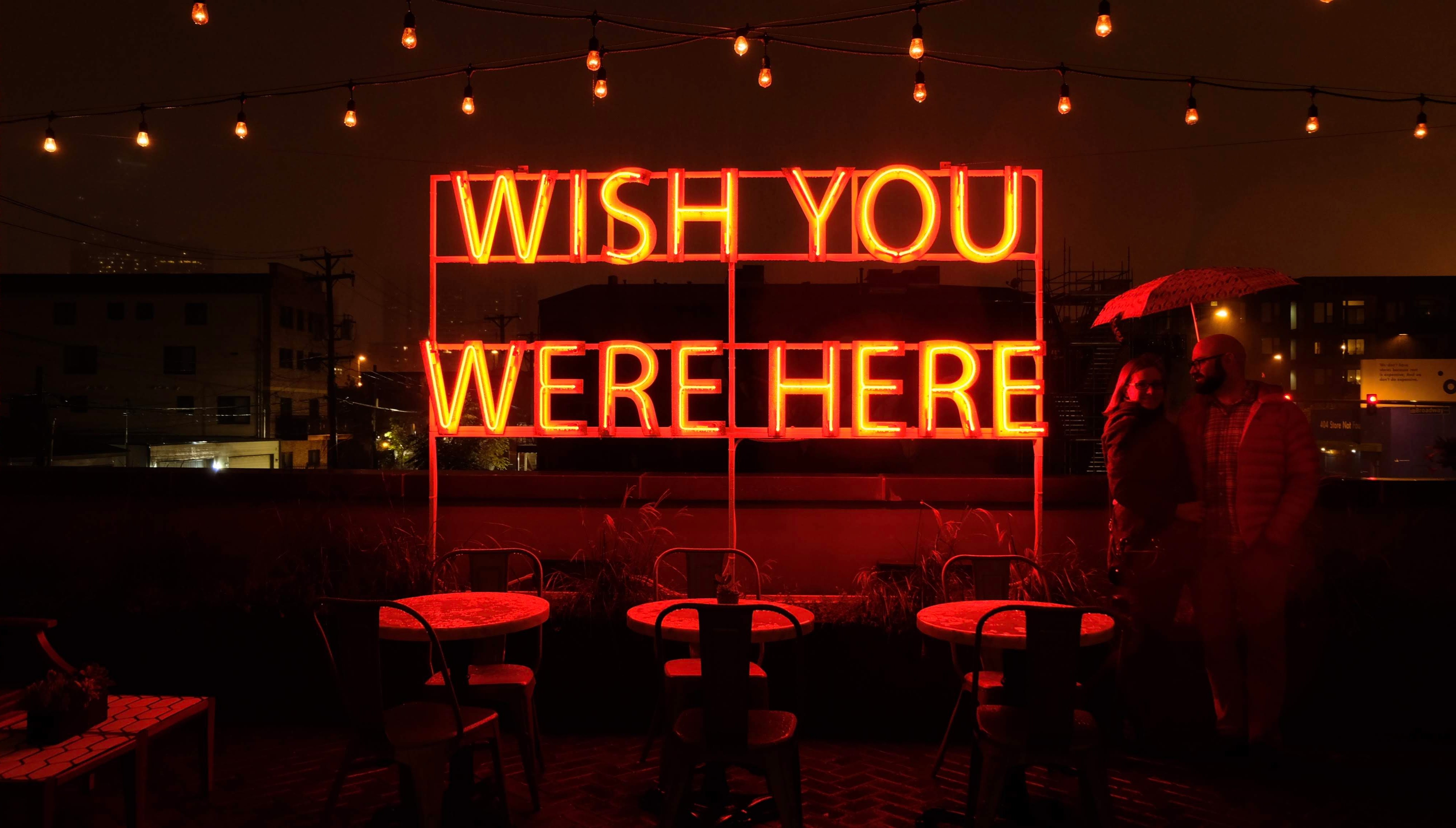 Wish you were here. Wish you were her.
But there's no wishing Denver is anything other than itself. And The Ramble is the perfect place in which to take it all in.
About the author: Madeline Weinfield is the community editor of The Culture-ist. Follow her adventures @madolionw.