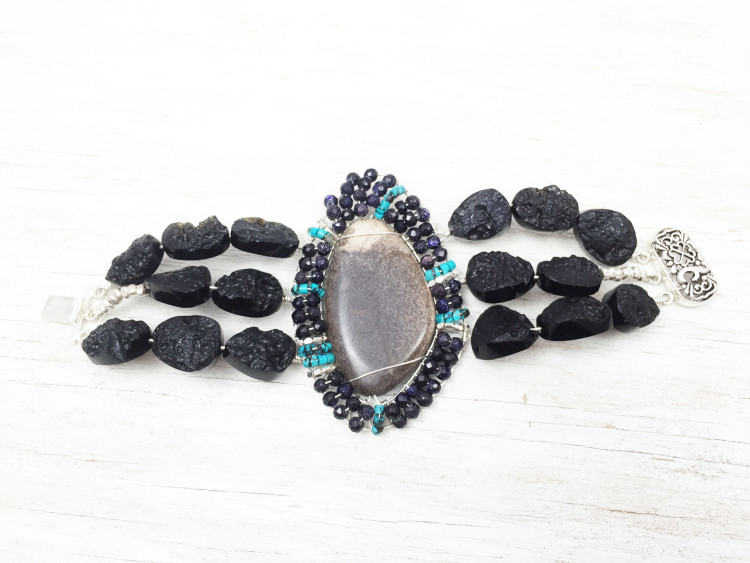 This holiday season, artist Yvonne Yao, founder of YVIE, has chosen to create unique designs for "Gift to Empower", 24 days of unique one-of-a-kind daily designs for a cause. From December 1 – 24, 50 percent of all proceeds from Gift To Empower will be donated to Humanity Unified International, a charitable organization dedicated to lifting vulnerable populations out of poverty through education, food security programs and economic opportunities. The proceeds will be invested into a women's farming cooperative project in Rwanda that will provide health, rights and business education along with all the tools, training and inputs necessary for 100 smallholder farmers to rise above poverty.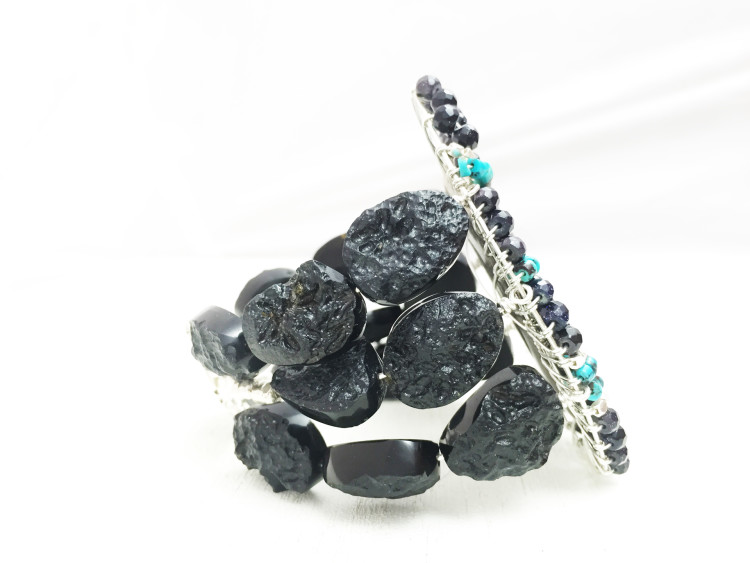 DAY 15 –Stargazer
Yao's inspiration for this piece…
Tektite is natural glass that is formed by large asteroid and cometary impacts with the Earth—otherwise known as "star debris."  This bracelet is crafted from a central stone of agate, fanned by woven beads of blue sandstone, turquoise, and silver—with three strands of Tektite connecting the central medallion to its clasp.  Wear a bit of stardust around your wrist!
Size: 6.5 to 7 wrist
Metals: sterling silver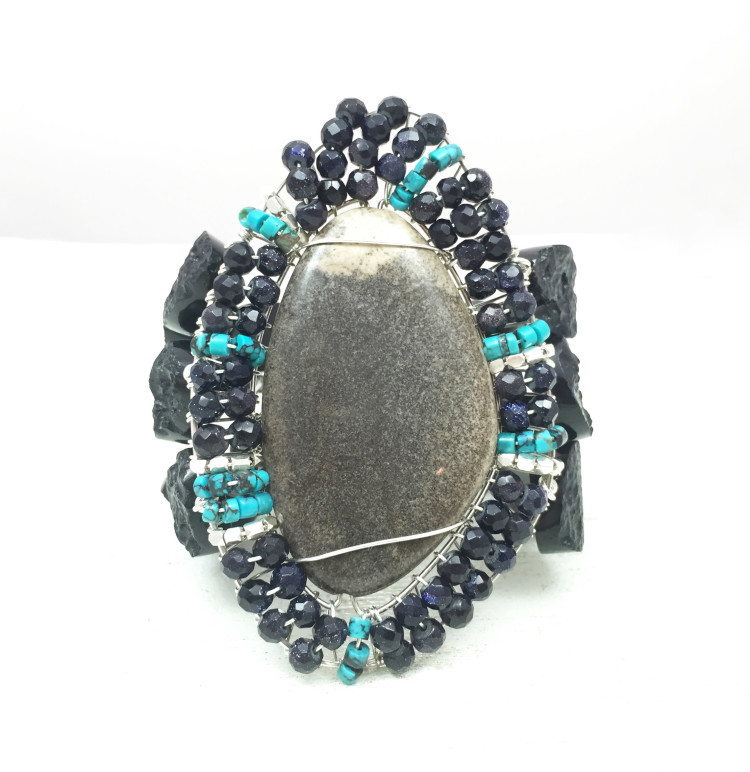 Follow Yao's latest designs on Instagram, Facebook and Pinterest.