By: Elisabetta Colabianchi
During the holidays, when we typically purchase gifts for our loved ones, is the perfect time to practice conscious consumerism and purchase products that have a purpose! Now more than ever, there are some amazing products on the market that are both high-quality, beautiful, and also ethically made. I've put together a list of my favorite eco-friendly, ethically-made items that would make amazing holiday gifts. This holiday season, consider buying consciously and giving gifts that give back, for those are the gifts that matter the most.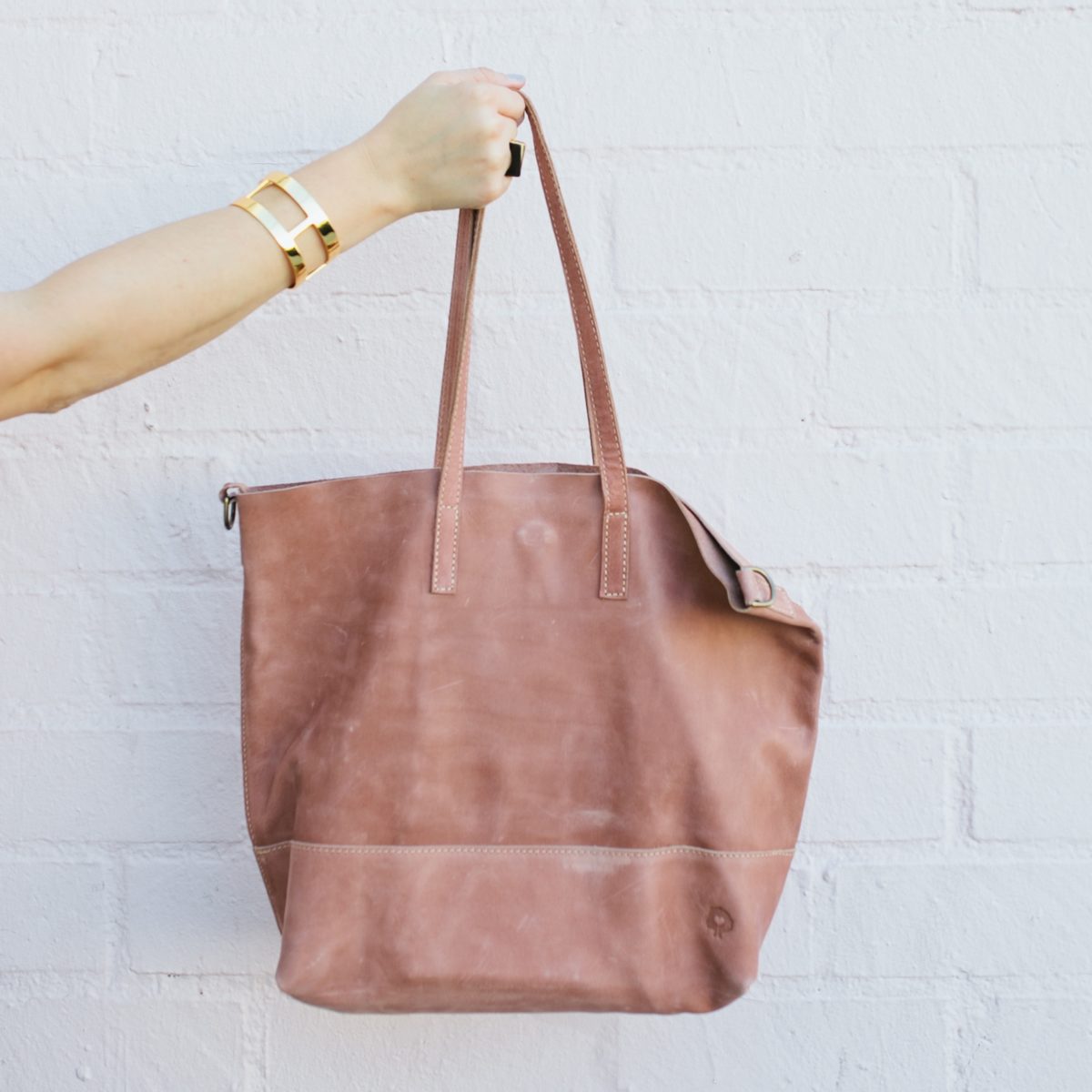 ABLE Abera Crossbody Tote Bag | $178
The Abera Crossbody Tote Bag is beautiful, practical, and supports small business development in Ethiopia. It's made from the softest leather and handcrafted by women who have overcome significant challenges. This bag can be used for books or your laptop, for a carry-on, or as an overnight bag. The pink color makes it perfect all year round.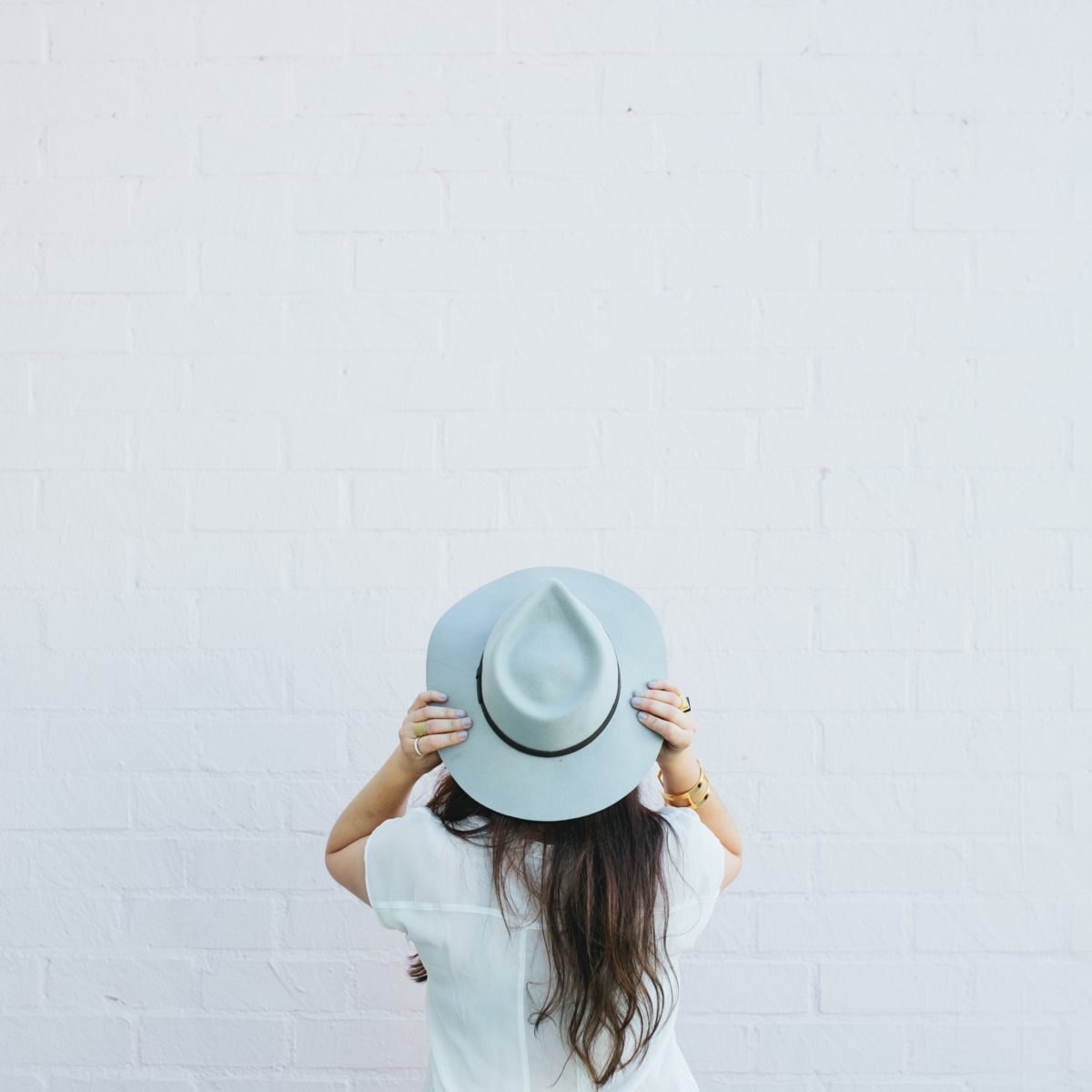 Yellow 108  Dylan Fedora | $108
The Yellow 108 Dylan Fedora is a classic. It comes in more than five different colors, and I would love to have one of each! This bone color is one of my favorites, and it goes well with any hair color. This is a perfect accessory to spruce up your capsule wardrobe!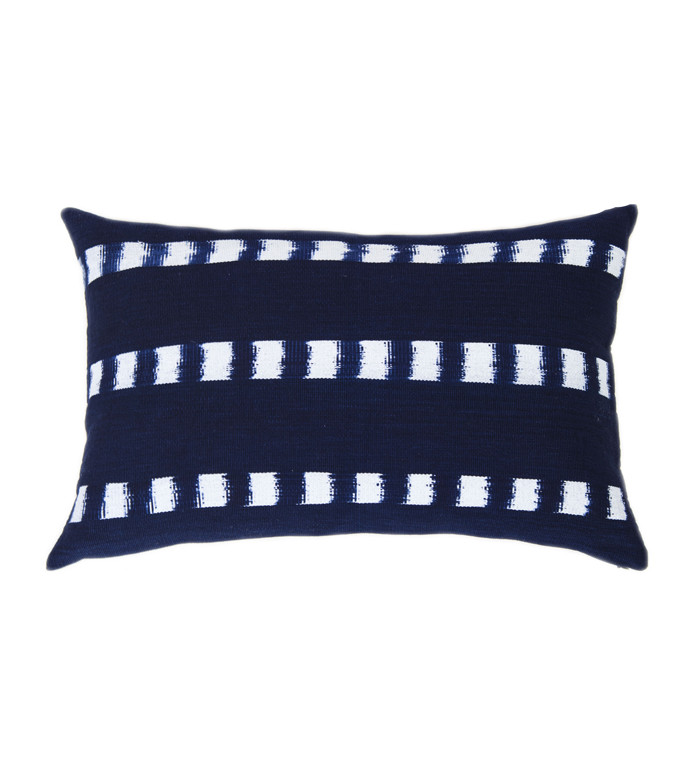 Ara Collective Indigo Chimas Pillow | $115
This indigo pillow is hand-woven by artisans in Guatemala using a traditional loom. Sales from the pillows help provide education and health care for the children of the artisan cooperative that makes them. I love Ara Collective because they build relationships with the artisans and create a partnership based on respect, collaboration, and mutual learning.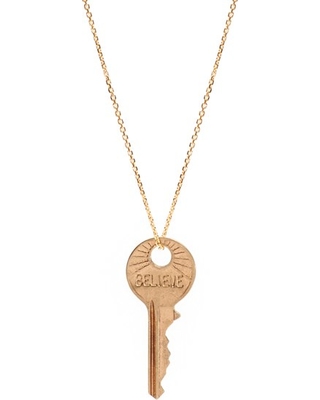 The Giving Keys Dainty Key Necklace | from $45
Have you heard of the Giving Keys yet? They employ individuals who are transitioning out of homelessness in Los Angeles to create these beautiful key necklaces. Each key is hand-stamped with an inspiring word on it. Some of my favorites are "Courage," "Dream," and "Believe." You can also customize your key!
Rose & Fitzgerald Cuff | $165
Crafted by a team of metal smiths in Kampala, Uganda's capital, this triple band cuff is sleek and unique. It's finished off with 18kt gold plating.  I love Rose & Fitzgerald because of the company's story. The founders traveled to Uganda to live and work, and while there, they were inspired to create a beautiful collection of handcrafted, heirloom goods.
Sotela Shift Dress | $110
This is the perfect must-have dress for any wardrobe. Shift dresses are known to be super flattering, and this one is no different. It's comfortable, can be worn with or without leggings, and would be a great addition to your closet especially in the month of December to celebrate Dressember, an organization that helps raise money to end the slavery of women who have been trafficked worldwide.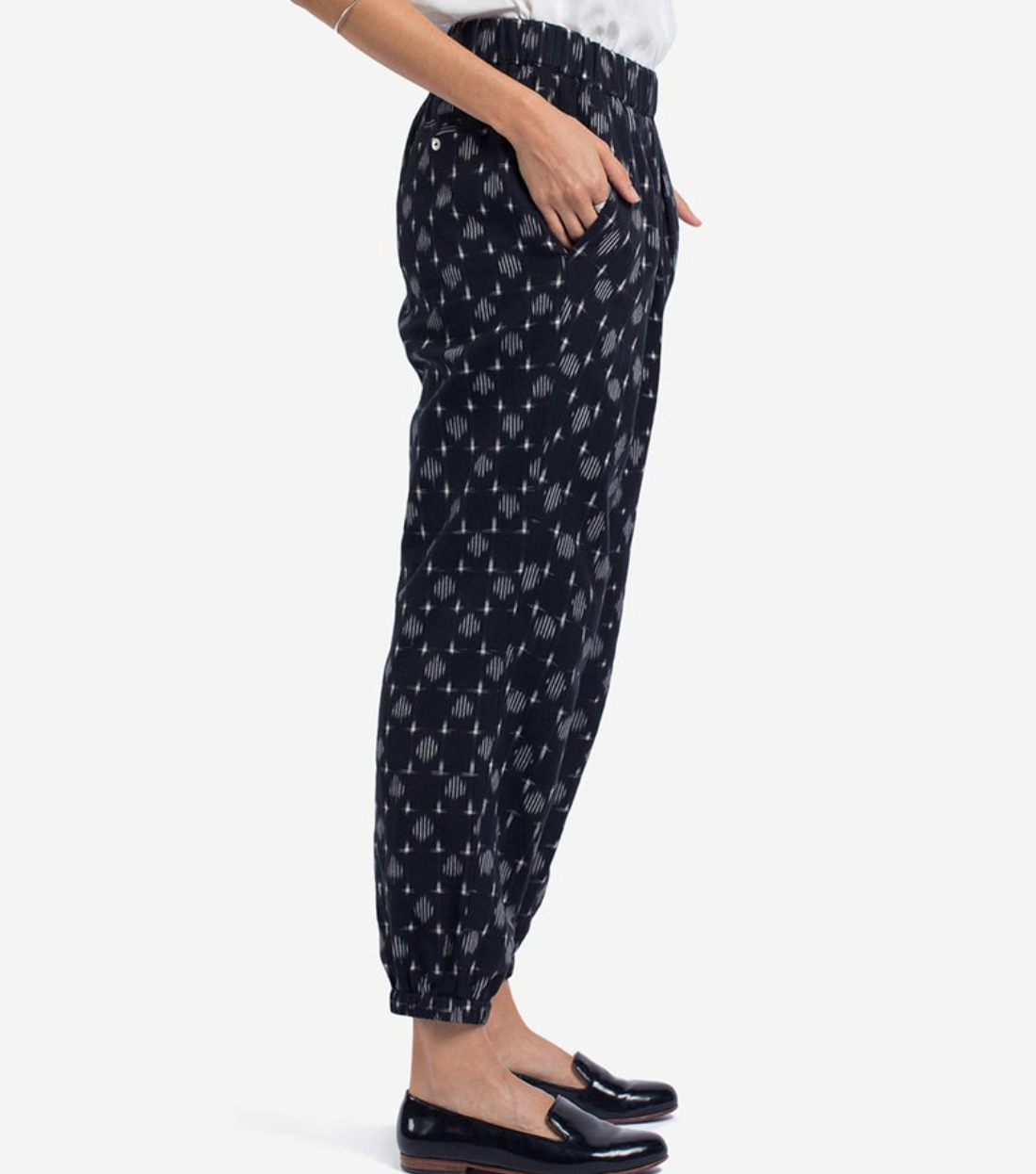 Matter Pants | $119
These Easy Dhoti + Rana pants are stylish, flattering, and easy to wear. They are made using 100% medium weight cotton. They are hand-dyed and also hand-loomed in India. I love Matter so much not only because of their unique prints, but also because even though their clothing can be dressed up or down depending on the occasion, it is still so comfortable—they are such a versatile brand! What's even more amazing about this company is that they are all about collaboration with the artisans who make their garments.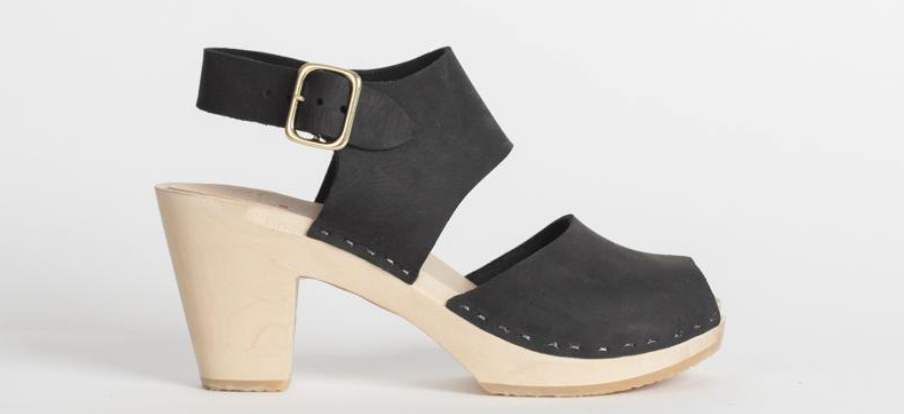 Bryr Clogs | from $256
Made-to-order and handcrafted in their San Francisco workshop, these shoes are one of my new favorites! The company believes in slow fashion and creating quality products that last. All leather is sourced from US-based tanneries that use the best and most eco-friendly manufacturing processes. Bryr is an all-women team, and they put love into each and every shoe that's made in their workshop!
Sseko Half Moon Necklace | $49.99
This necklace adds a little extra something to any outfit. Especially if you're a minimalist and like clean lines and monocromatic color wardrobes, this necklace is the perfect touch you need. Plus it's handcrafted by women in Uganda working to overcome poverty.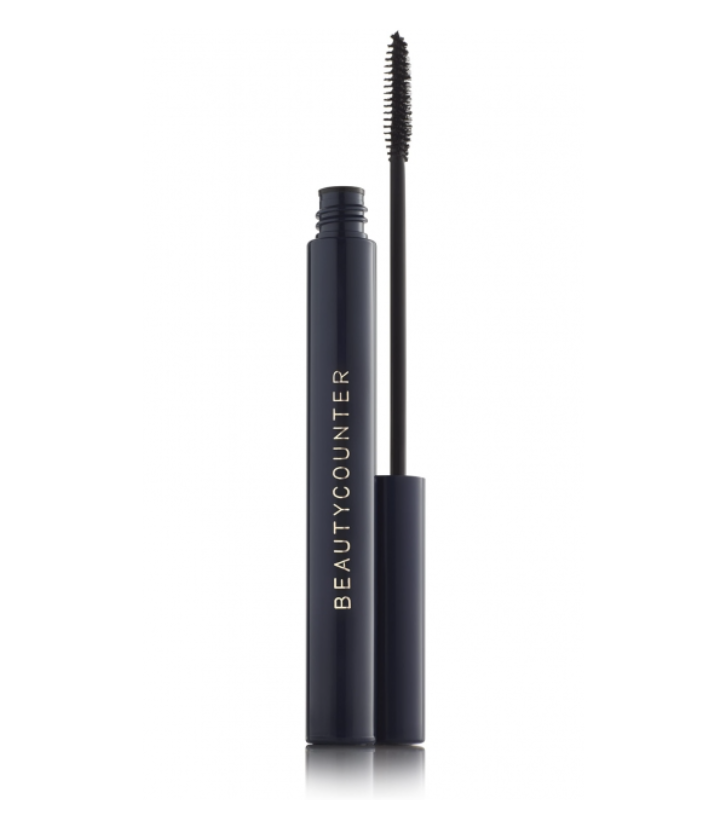 Beauty Counter Lengthening Mascara | $29
When I made the switch from conventional beauty products to clean beauty products, I wasn't very impressed with a lot of the mascaras on the market. When I found Beauty Counter's lengthening mascara, I was so relieved! It instantly adds length without clumping, is smudge-proof, and is super easy to remove! This brand doesn't use any chemicals or synthetic ingredients, and their products actually perform!
Beauty Counter Charcoal Bar Soap | $24
This Beauty Counter product is naturally made in the US. It's made with antioxidant-rich, organic green tea and hydrating organic coconut oil! The activated charcoal in it helps pull out all impurities without drying it out. You'll notice your skin changing just after a few days! You can use this soap on both your face and body.
Beauty Counter Rose Water Mist | $35
For those who love adventure, this is the perfect travel essential! It adds freshness to your face after a long day! You can use a spritz of it to set your makeup on for the day, or use it liberally whenever your skin needs a quick pick-me-up! I love to bring it with me in my carry-on during flights to freshen up before I land!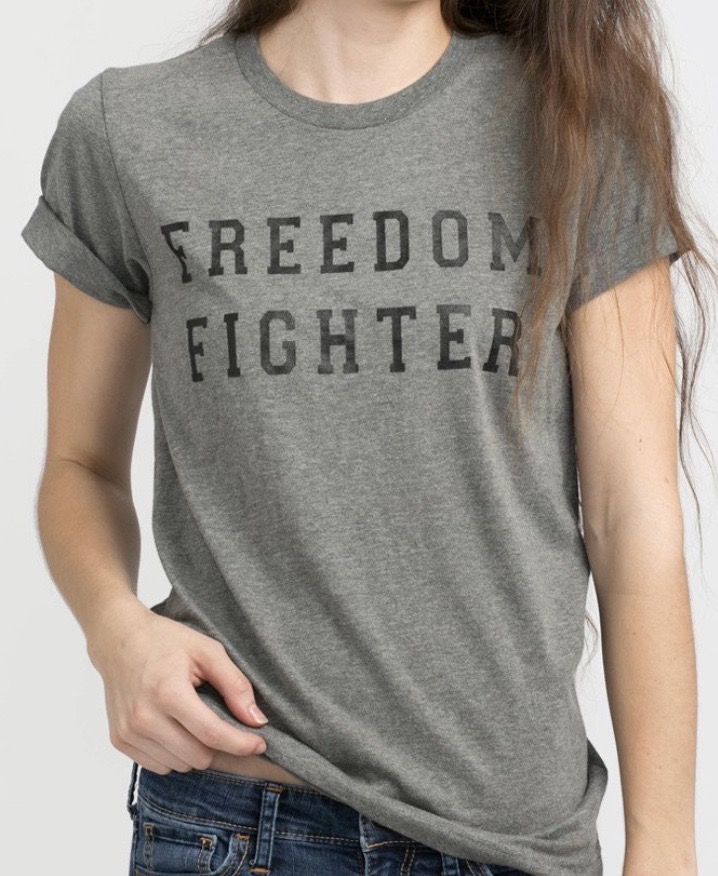 Citizen & Darling Freedom Fighter Tee | $40
This is one of my favorite t-shirts! Not only because freedom is one of my top values, but because it's made by Citizen & Darling, one of the coolest new clothing companies that donate part of the proceeds to help stop sex trafficking. They donate 10% of proceeds from this shirt to the A21 Campaign, who has the mission of abolishing slavery around the world!

Kurandza African Fabric Cards | $15 for a 3-Pack
These cards are made from recycled paper and have beautiful African wax-print cotton fabric from Mozambique sewn onto them. The colors of the fabric vary, and many patterns have gold glitter accents! Kurandza, a non-profit social enterprise that empowers women to become leaders in their communities, makes them to help grow their mission and empower women and girls in Mozambique! They are the perfect, meaningful cards for the holiday season!
Raven & Lily Journal | from $9
All of Raven & Lily's journals are beautiful! They are handcrafted with love in India using recycled materials! The women who make these journals find a way to recycle old military tents, denim jeans, newspapers, and cotton remnants into something beautiful. There are a few different patterns of tribal prints and I love them all! Take your pick!

Nisolo Dari Boot | $248
These are Nisolo's first high-heeled boot! They are made through a partnership with an ethical factory in Mexico. They come in a wheat color or black. I love how these boots can be worn day or night because of their comfort and elegance! Some of my other favorite Nisolo shoes are the Mariella Mules and the Ecuador Huarache Sandals! The reason I love Nisolo so much is because they create beautiful, intentionally designed pieces that are ethically made. They pride themselves on paying fair wages to their artisan producers, while also providing healthcare and a healthy working environment.
About the author: Elisabetta Colabianchi is the founder of the Global Dream Collective, a community and resource for adventurous women dreamers and change-makers who are up to big things in the world. She is also the founder of Kurandza, a non-profit organization that empowers women and girls in Mozambique through entrepreneurship and educational opportunities. She enjoys writing about conscious travel and social good on her blog, doing yoga and exploring nature. San Francisco is her home, and she spends over half the year traveling in East Africa and around the world working with her non-profit and consulting with other social enterprises.