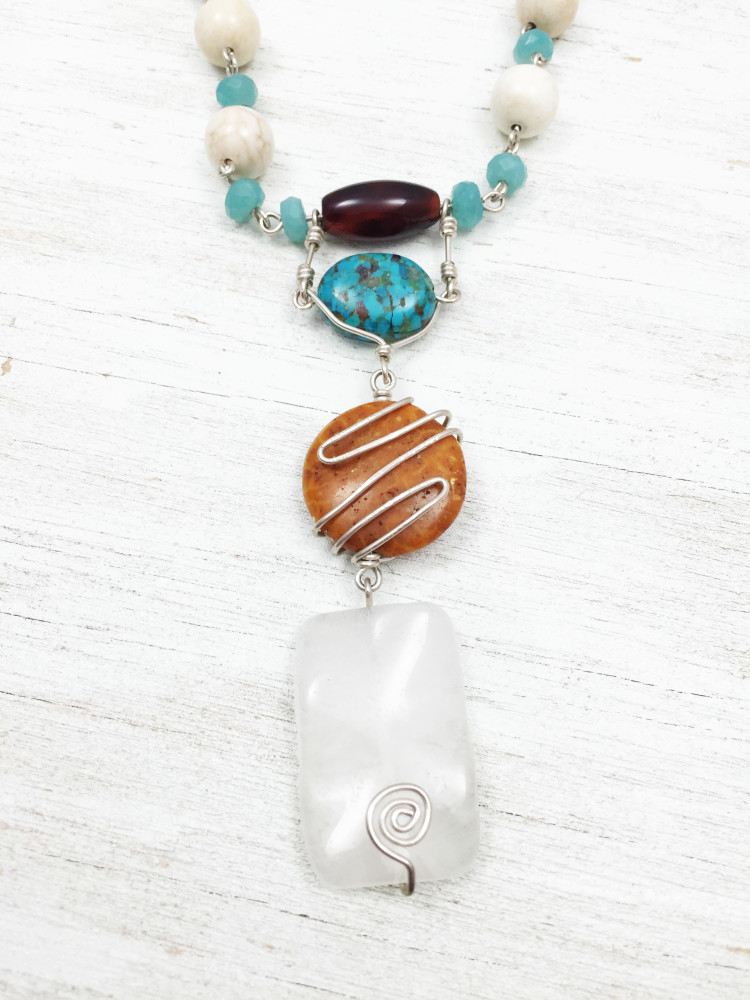 This holiday season, artist Yvonne Yao, founder of YVIE, has chosen to create unique designs for "Gift to Empower", 24 days of unique one-of-a-kind daily designs for a cause. From December 1 – 24, 50 percent of all proceeds from Gift To Empower will be donated to Humanity Unified International, a charitable organization dedicated to lifting vulnerable populations out of poverty through education, food security programs and economic opportunities. The proceeds will be invested into a women's farming cooperative project in Rwanda that will provide health, rights and business education along with all the tools, training and inputs necessary for 100 smallholder farmers to rise above poverty.
DAY 12 – Zen Necklace
Yao's inspiration for this piece…
I remember the tiny carved wooden beads that would sometimes accent bracelets and necklaces on the jewelry that relatives or friends would bring back from China with intricate carvings of people and patterns that told a story of their own.  This necklace is inspired by the two jade and two wooden carved beads nestled amongst a sterling silver hand-wired chain of fire agate, new jade, amazonite, fossil coral, ivory, marble, citrine, and turquoise—with a milky quartz drop pendant.
Length: 29 ½"
Pendant Length: 3.5"