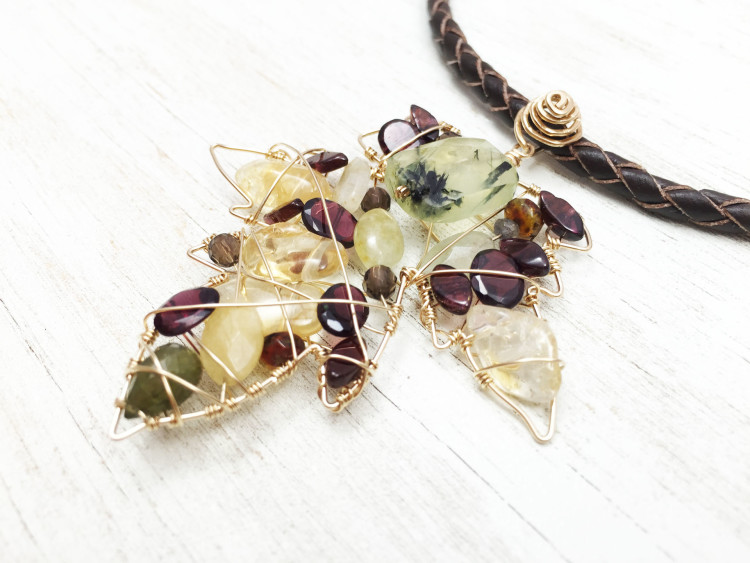 This holiday season, artist Yvonne Yao, founder of YVIE, has chosen to create unique designs for "Gift to Empower", 24 days of unique one-of-a-kind daily designs for a cause. From December 1 – 24, 50 percent of all proceeds from Gift To Empower will be donated to Humanity Unified International, a charitable organization dedicated to lifting vulnerable populations out of poverty through education, food security programs and economic opportunities. The proceeds will be invested into a women's farming cooperative project in Rwanda that will provide health, rights and business education along with all the tools, training and inputs necessary for 100 smallholder farmers to rise above poverty.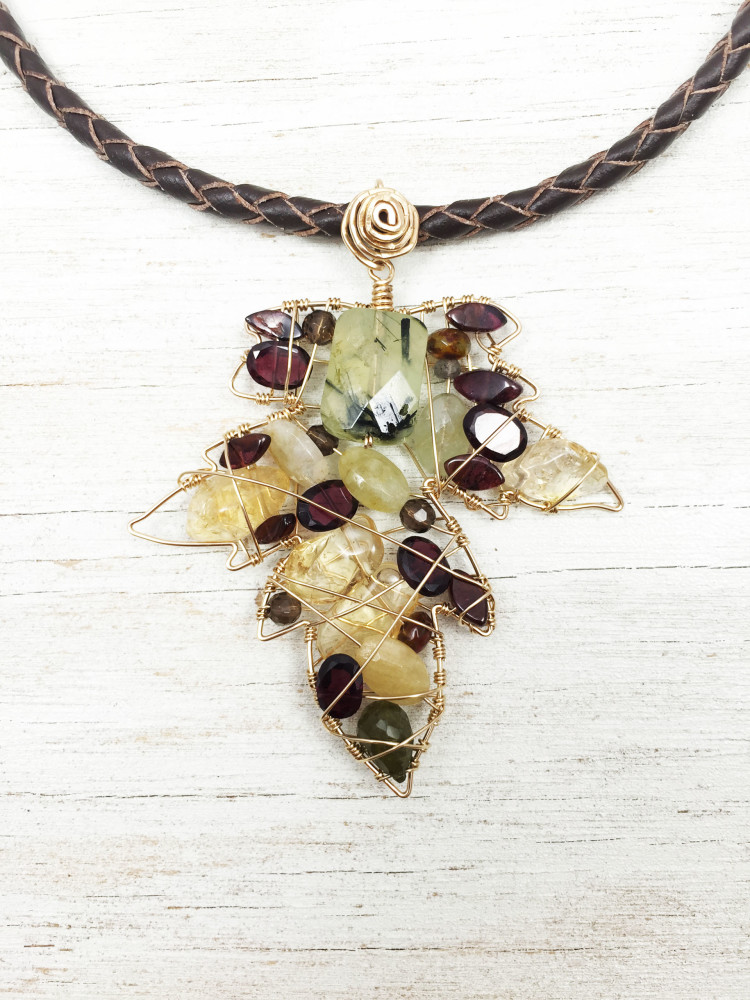 DAY 4 – Fall Colors
Yao's inspiration for this piece…
Fall has always been my favorite time of the year–the best part being the vibrant colors of red, orange, and gold that spread like wildfire through the precious clusters of liquid amber and maple trees that we have in our neighborhood.  So whilst the last of those leaves are falling to the ground, this design pays homage to the turning leaves that brings me so much joy.  Crafted in 14k gold-filled wire, featuring a square cut tourmaline, and decorated with splashes of citrine,  cushion cut garnet, smoky quartz, aquamarine, and peridot.
Length: 19" braided leather cord w/ sterling silver clasp
Metals: 14k gold-filled, sterling silver