By Aimee Millwood
In northern Vietnam, people don't waste their time arguing about which craft beer is better; there is only one king of brews known affectionately by locals as bia hoi. Not only is it the cheapest beer in Vietnam (and arguably the world, averaging 25 cents a cup), but it is also the freshest. The unpreserved draft beer is made to drink that day, so shopkeepers can only order what they can serve. Each day, thousands of kegs of the staple homemade brew travel across northern Vietnam to be consumed in popular bia hoi joints.
Despite a wide availability of local, regional, and imported beers, bia hoi is favored by Vietnamese and foreigners not just because of its price, but because of its intrinsic place in the local drinking culture. Drinking bia hoi in simple, low-cost restaurants or in the streets is a quintessential part of local life and a must-do for many visitors. Bia hoi brings people together to relax, socialize, and even do business. In Vietnam, the notion that "contracts are signed at the beer table, not the meeting table" still dominates, and it's common to conduct business meetings over a glass of bia hoi.
Microbreweries and Czech-style beer halls have sprouted up across Vietnam, catering to those seeking a more upscale drinking environment. However, none of these have captured hearts of clientele for whom bia hoi is not just a brew, but a time-honored tradition.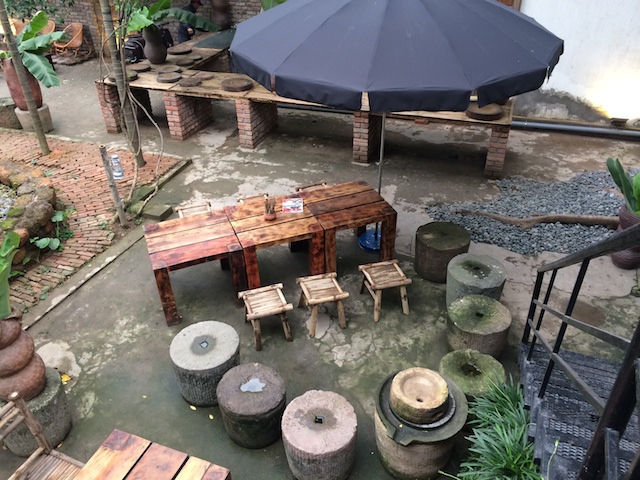 That is, until now. Enter BackYard Bia Hoi a beer garden that's reinventing the traditional bia hoi experience. The 600-square meter open-air space exudes elemental design with natural accents like bamboo stools replacing the standard plastic chairs quintessential to any bia hoi joint. The plush space is far from the typical minimalistic roadside bia hoi spot, but BackYard Bia Hoi isn't forgetting its roots. Built from an original fisherman shelter and decorated with handcrafted textiles, the kitchen serves up gourmet twists on staple bia hoi menu items. In addition to fresh Hanoi draft beer, BackYard Bia Hoi offers Vietnamese tapas, noodle bowls, and barbecue, and imported wine and craft cocktails sweetened with natural sugarcane.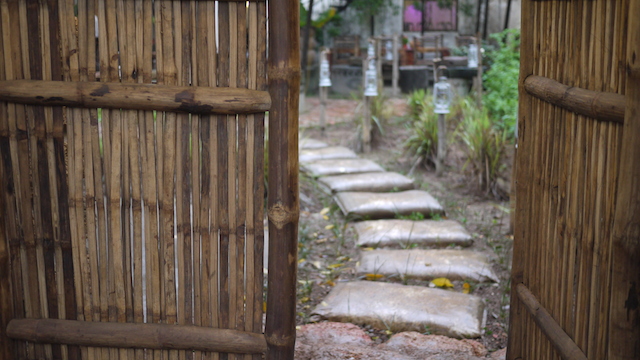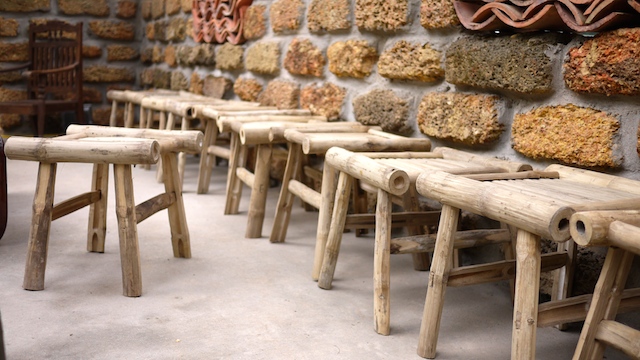 BackYard Bia Hoi is managed by TET Lifestyle Collection, who owns boutique properties that focus on raising cultural sensitivity by creating inviting environments where guests can gain an authentic connection to Vietnam. Just steps away from the chaos of the city the intimate lantern-lit bia hoi garden is a place where people can connect in the same way they always have over a glass of the time-honored libation with all the added luxuries of modern gastronomy.
ABOUT THE WRITER
Aimee Millwood is a writer with wanderlust who currently lives in Hanoi, Vietnam. She graduated from the University of California, Santa Barbara, where she received her BA in Literature with an emphasis in creative writing. She believes everyone has a story to tell and is interested in the use of personal narrative to give voice to people whose stories are not always heard. She credits growing up in both Hawaii and Georgia with her constant desire to explore the concept of home and how places shape who we become. Although she has spent