By : Stephanie Conway
In the summer of 2017, I found myself on the tropical tourist island of Gili Trawangan in Indonesia. The 15 square meter island is best known for its white-sand beaches, Instagrammable swing photo opportunities, amazing sunsets, and party hotspots for backpackers. Its also a motorized vehicle-free island, which is a measure that was introduced to prevent pollution. After completing a yoga teacher training course in Ubud, I had landed myself a daily job at a beachfront yoga studio, teaching sunset hatha yoga to tourists. I quickly made friends with a beautiful local Indonesian girl named Sasmita, who worked at a nearby hotel. Her English had been perfected from welcoming tourists to the Gili islands for several years, and she was one of the most positive girls I've ever met. We would spend a lot of time together making the most of the island, making friends, partying, and swimming in the crystal clear waters. Eventually, after we had done most of what was available to us on the island, Sasmita convinced me to come to the main island of Lombok to visit her family home and gain a deeper understanding of her culture.
Together, we traveled on an old boat between Gili Trawangan and the port of Bangsal in Northern Lombok, where we were greeted by a host of men shouting at passengers disembarking from boats to take their taxis to our destination. There was a distinct smell from the burning of leaves and rubbish from within the town. Horse-drawn carts were being unloaded with supplies to go onto the Gili Islands, and it felt like we had been transported to an alternative world. From here, I hopped on the back of Sasmita's scooter and we drove for two hours through the beautiful scenery of rice fields, humble villages, and mosques to the tourist town of Kuta in South Lombok. We soon arrived at Kuta beach, which has a 7.2km coastline, and a stunning view of the deep blue ocean, white sand beach, and rolling green hills. I spotted a sign that read "Mandalika." Sasmita explained to me that the beach was named after a princess from Sasak folklore.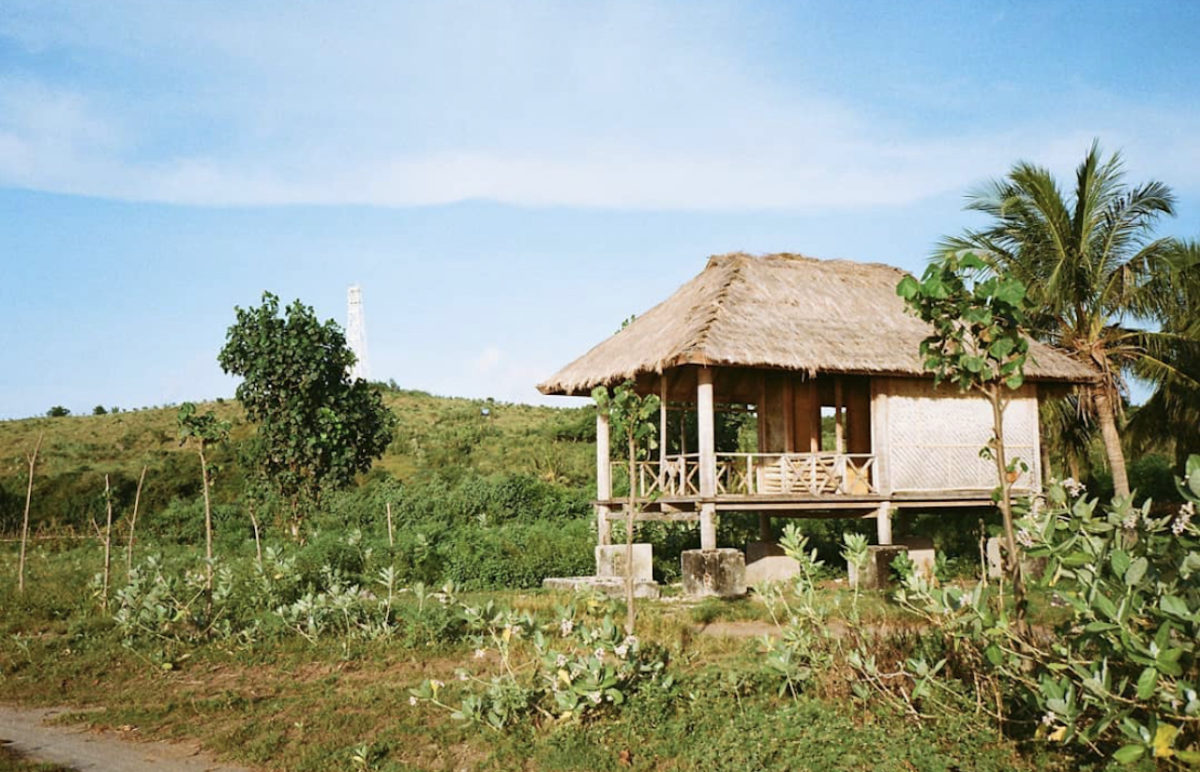 Lombok is 4,514 square kilometers, roughly the same size as the popular tourist destination of Bali, located to the West. The inhabitants are known as the Sasak people and are predominantly Muslim. However, they have a unique flair of Hindu culture as Bali ruled Lombok for over a century and left behind Balinese Hindu communities and rituals that are still practiced today for weddings and major milestone events. The local communities speak the Sasak language and learn Bahasa Indonesia as a second language in schools. Some also learn English for tourism purposes, as the Gili islands, Senggigi and Kuta are all popular travel destinations and a source of higher income for those who manage to learn English and can communicate with travelers. Lombok residents are known as Sasak people, who are believed to have originally migrated from Java and Sumbawa. Unlike Gili Trawangan, Lombok has main roads and motorized traffic- including a sea of scooters, cars, and horse-drawn carts. To add to the driving situation, traditional Sasak weddings involve a long procession of an entire village walking from one to another to celebrate the coming together of a couple, which tends to happen on main roads. If you're not in a hurry, these processions are a fantastic spectacle to watch.
Little is officially recorded about Lombok prior to the seventeenth century. However, one way to keep history alive for cultures around the world is through folklore. Lombok is no different. Many generations pass on stories of triumphs and lessons learned by their people. The Mandalika story is one of these stories. Putri (Princess) Mandalika was a Sasak princess whose beauty was known throughout the island of Lombok. As the daughter and heiress of a powerful kingdom in Lombok, the princes of the other kingdoms sought her hand in marriage in order to strengthen their alliances. However, no matter who she chose to marry, Mandalika knew that her choice would cause disruption to the remaining kingdoms. The princes warred between one another's kingdoms to fight for her. Knowing that no peace would be found in choosing, Mandalika sacrificed her own life to bring peace back to Lombok. She climbed to the top of a cliff and threw herself into the ocean. When her subjects attempted to rescue her from the ocean, they discovered that her body had turned into thousands of sea worms – known locally as Nyale.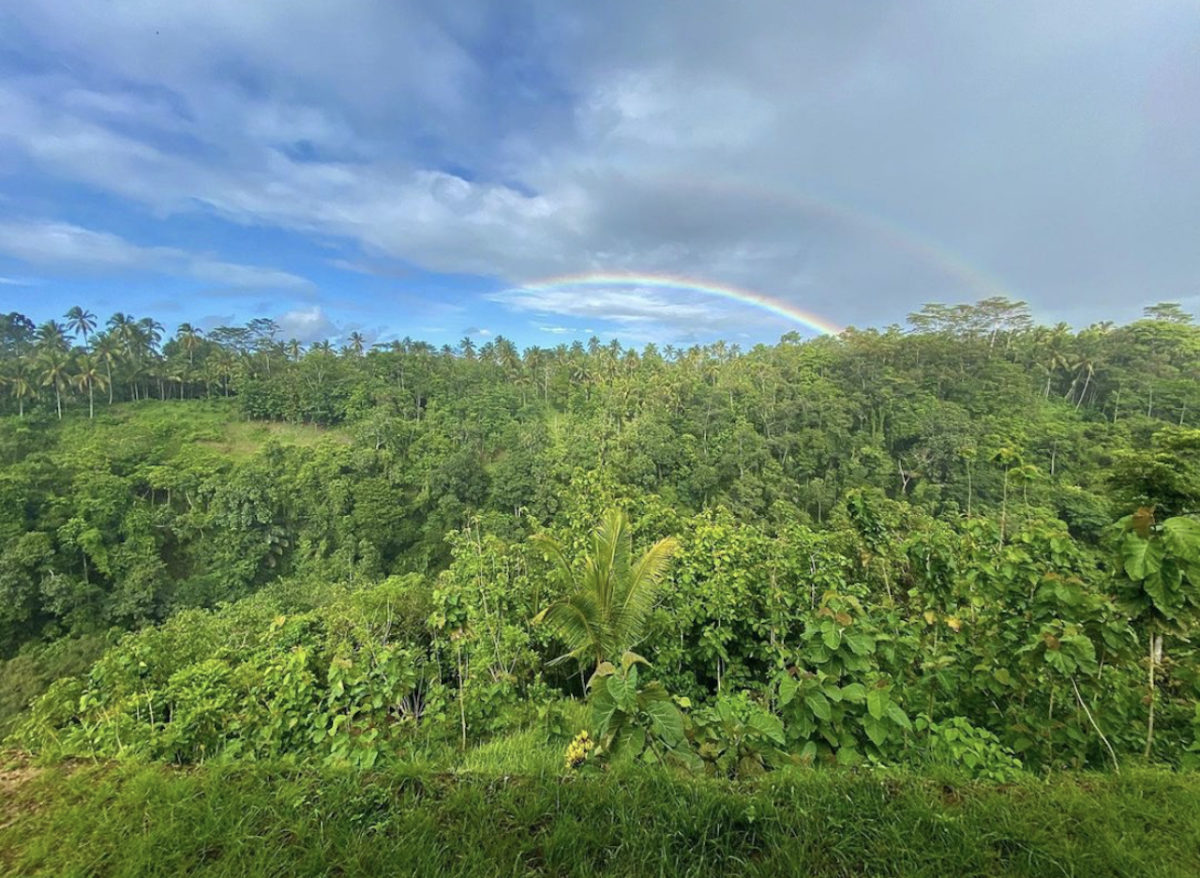 The heroic acts of Putri Mandalika are now preserved not only in folklore but in the annual Bau Nyale festival, held once per year in February around the time of the full moon. Thousands of Sasak people gather together along the coastline in Kuta to catch the sea worms. If you stand on the shore during the full moon in February, you'll find thousands of lights shining from the shore as people use pans, nets, and sticks to dig up these precious sea worms from the sand. It is believed that the Nyale is a reincarnation of Putri Mandalika, and are seen as a symbol of fertility and prosperity to anyone who eats them.
Today, the name Mandalika has been given to a $3billion tourism development in the town of Kuta. The development has seen rapid construction of a once pristine area of approximately 1175 hectares and around 16km coastline, with plans to create a track for the 2021 Moto GP. The project is one of the largest of its kind in Southeast Asia and is aimed at making Lombok a world-class tourism destination. As with all commercial developments in third-world countries, there are winners and losers. Entire villages have been displaced to make way for these new developments, and pristine landscapes that have been preserved for centuries are being paved over in the hopes of attracting wealth from other countries. And with the recent outbreak of Coronavirus, the promise of an influx of tourism has been temporarily halted while the world has had to pause on international travel. I can't help but wonder what the real Mandalika would have thought of having her name being lent to a development that displaced her people from their homes and paved over her precious land. In this ever-changing world of modern technology and commercial developments, I hope we can maintain our sense of culture and keep the lessons of folklore alive for future generations.
Stephanie Conway is a writer and digital nomad who spent a decade in Los Angeles before moving to Indonesia. She is the founder of Symphony VA, which provides marketing and public relations services for entrepreneurs and small business owners. Follow her adventures on Instagram @stphxniec.