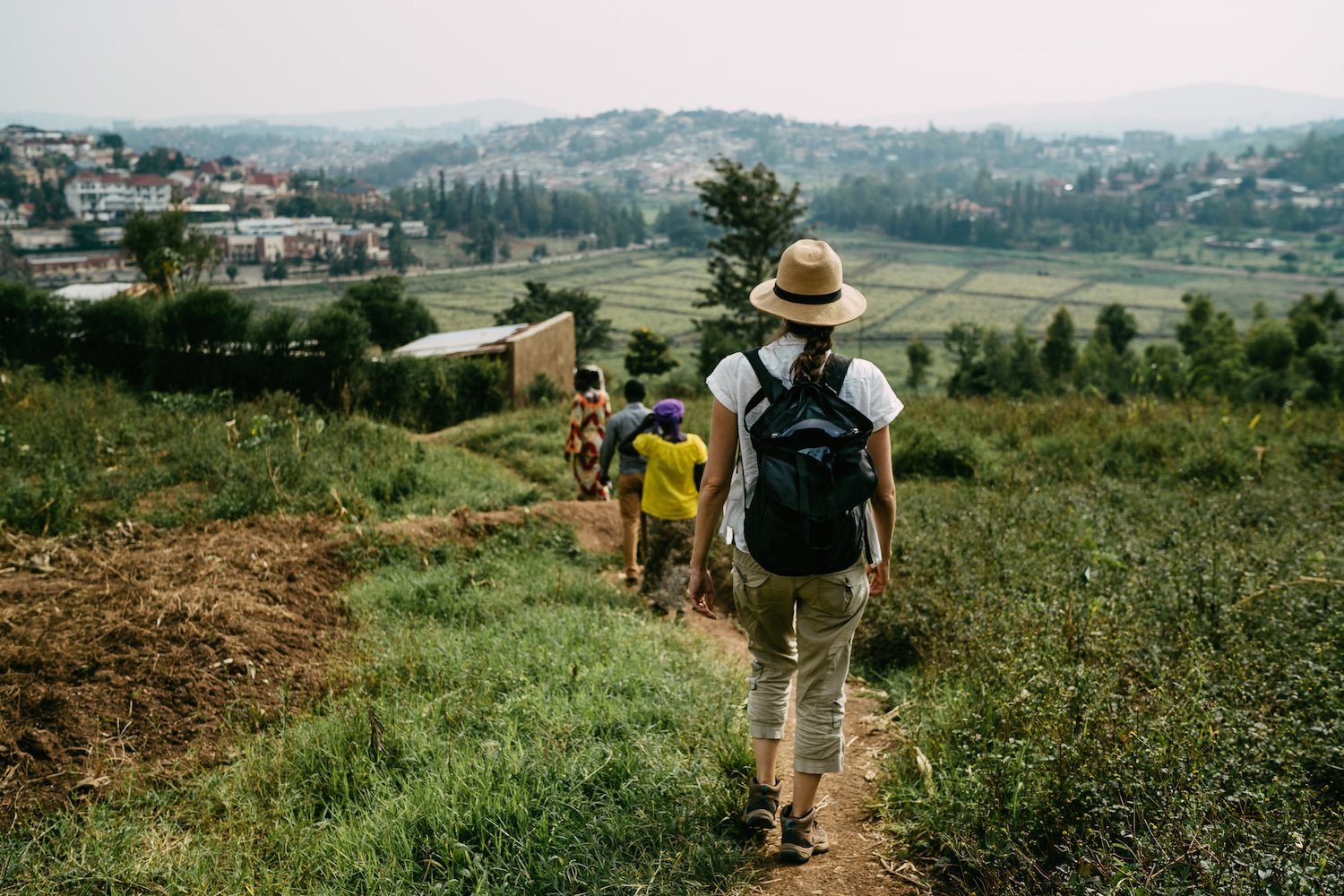 "We must accept finite disappointment, but never lose infinite hope." Martin Luther King, Jr.
I sit here drinking a latte made with macadamia and cashew nut milk in one of Kigali's chicest cafes. I've been to this spot over a dozen times during each of my seven visits to this dynamic city and each time the view from the rooftop deck is different. The economic landscape continues to shift dramatically as more restaurants, cafes, luxury hotels and homes are built squeezing out those who cannot afford Kigali's burgeoning lavish lifestyle. It is the harsh reality that comes with economic development, but I believe that there is hope within the disparity.
I have come to love this city and the many people I have befriended. It's easy to connect with others here – making time for and taking care of your neighbor is a priority for most. The concept of community is alive and pulsates in all areas of life. I am always blown away by the level of kindness I receive from my Rwandan friends and colleagues. In many ways life here feels foreign to the life I have grown accustomed to at home, where the excuse of being busy or not having enough time for anything is used more often than not.
The work I do with Humanity Unified (the nonprofit I co-founded) in partnership with a community of women who live on the rural outskirts of the city has given me some of my greatest life lessons. My colleagues are all Rwandan and I enjoy the opportunity to learn from them and to learn about their unique culture. I also love the ease in which we can discus anything – even the color of our skin – and laugh about cliches. My time in the field with them has given me a valuable perspective on the many complex facets of development work.
I am also grateful to the women in the cooperative because they have taught me that anything is achievable. Most of them live in extreme poverty – no running water, electricity or food security – yet they are the most resilient, strong and resourceful human beings I have ever had the privilege of knowing. These women are mothers first, fiercely protecting their children and working to give them the best life they can provide. They are 'Jacquelines of all trades' capable of doing everything from the intense work of a farmer to rearing five to seven children to running small business ventures to generate extra income to pay for their family's basic necessities. Over the year-and-a-half we have been working together, I have watched the women transfer the skills they learned from our program and organize the cooperative (of which there are 100 members) into a functional cohesive income generating entity. Some have saved enough money to become entrepreneurs and hope to share the skills they have learned with others in the cooperative so that new micro-cooperatives are born within the community. These micro-enterprises are the future of sustainable local economies in both the city and rural areas.
As I gaze out to the green hills that lie just beyond Kigali, I wonder what will be the future of this tiny African country. I wonder if the city will be recognizable in 10 years or if it will have all the trappings and facades of a Brooklyn – filled with gentrified neighborhoods and shops run by Rwandan hipsters. And I wonder how the people in the rural areas – more than 70 percent of the population – will fare in this crazy rush to develop. I can only hope that the incredible resilience and perseverance I have seen among the communities we work with will be the driving force in creating socioeconomic equality in a thriving and peaceful Rwanda.