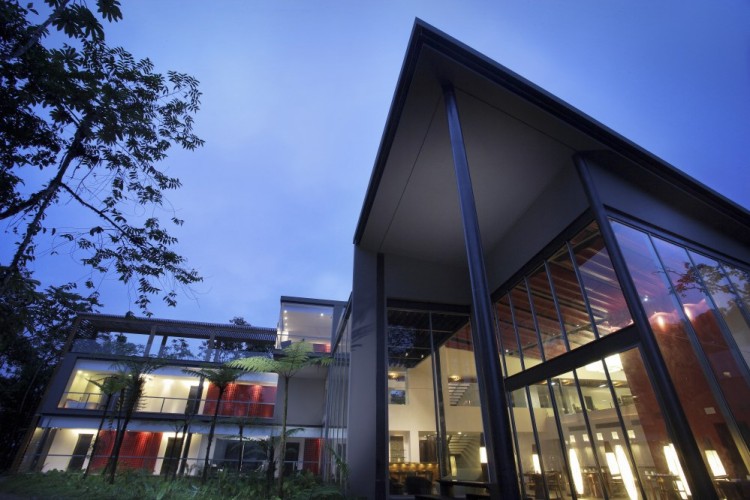 Why we love Masphi Lodge:
This sustainable and sophisticated contemporary lodge is enveloped by the tropical Choco Andean Cloud Forest. Only accessible to its guests and located on a high plateau, Mashpi Lodge features views of the forested mountains on one side and the forest up close on the other through its floor-to-ceiling glass windows.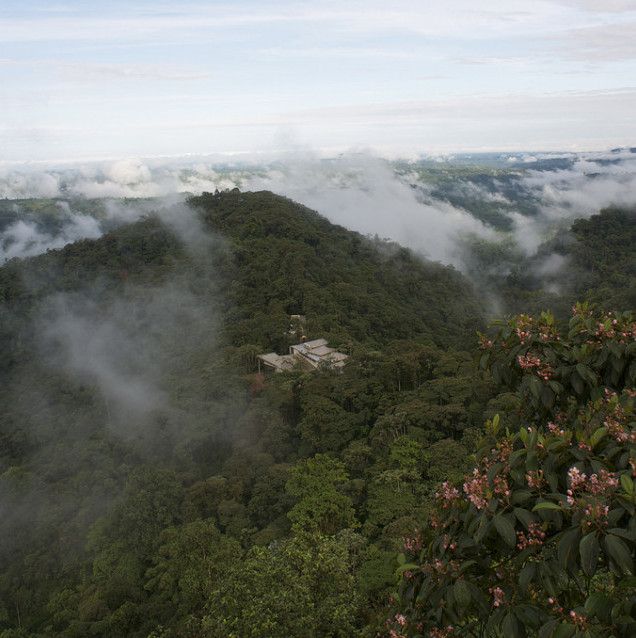 The setting:
Perched at 3,116 feet above sea level and enveloped by lower montane rainforest and cloudforest, the Mashpi Lodge is surrounded by a profusion of plant species, from ferns and bromeliads to hundreds of orchid species, many newly-discovered. A staggering 500 species of bird – including some 36 endemics – are estimated to inhabit the forest, fluttering through the canopy. Monkeys, peccaries and even puma make their homes inside the Reserve crisscrossed with waterfalls between dramatic, verdant hills.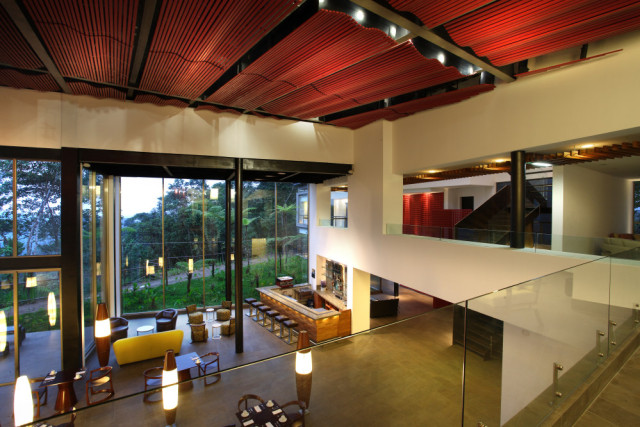 The food:
Mashpi's chefs draw from the diversity of Ecuadorian cuisine and ingredients, making the most of its location between the coast and the Andes. Dishes are created with herbs (mint, peppermint, lemongrass, chillangua, wild garlic, citronella, stevia, basil and sweet basil…), spices, varieties of chilies, and leaves from the surrounding rainforest, as well as from delicious regional ingredients, such as a vast array of tropical and temperate fruits and palm heart, homemade jams, organic honey, coffee, manioc, chocolate and plantain. Farm-to-table is a way of life here.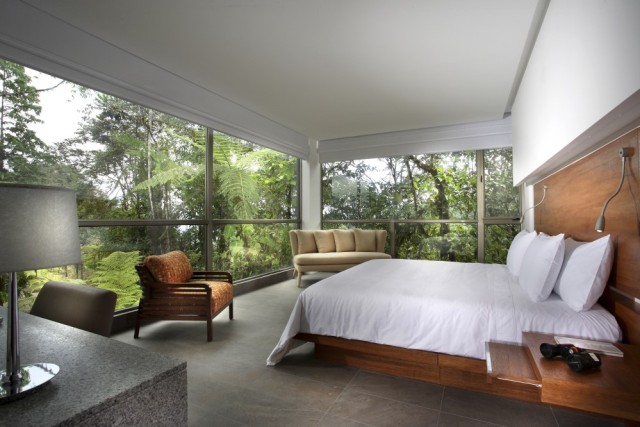 Notable amenities:
The rooms, arranged over three floors, all face north, with floor-to-ceiling glass windows, some on two sides, with the forest just a few meters away. Suites feature a large bathroom with twin washbasins and a Philippe Starck-designed bathtub-with-a-view. All have king-size beds, stylish easy-chairs and coffee tables, designer rugs, desks and lamps.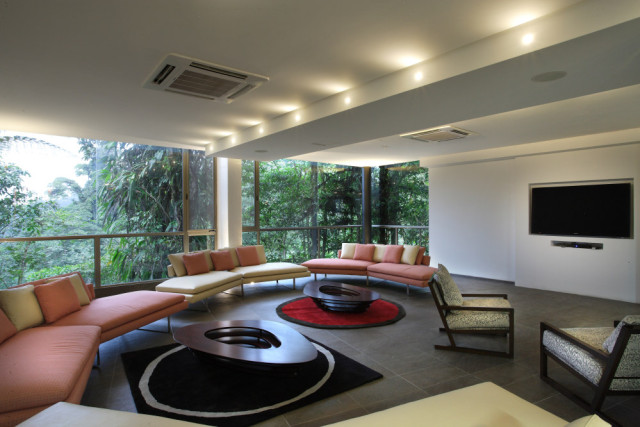 Sustainable Initiatives:
Mashpi was built using the latest techniques in sustainable building and will be employing hydroelectric power in the near future to blend even more seamlessly with its surroundings. The lodge's water comes from the crystalline local rivers, filtering it and treating it before it returns to the forest. The water treatment plant works biologically, using bacteria. For this reason, the lodge supplies bio-degradable soaps, shampoos and conditioners for guests to use, which don't affect the water treatment system. Read more on the lodge's sustainable initiatives.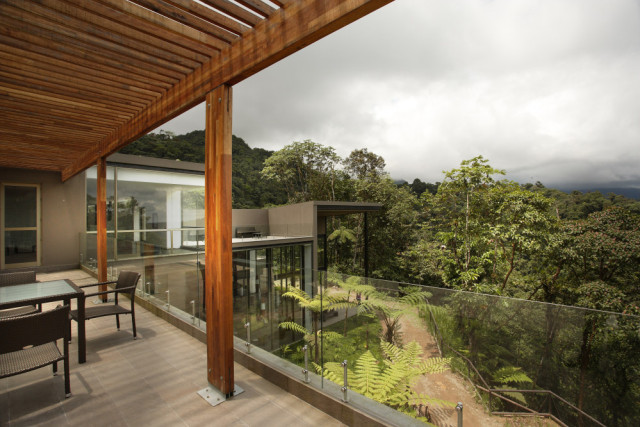 Experiences:
From trails to waterfalls to an observation tower, Mashpi's location offers guests the opportunity to become immersed in the beautiful natural surroundings. Tour packages are also available upon request.
Photos via Mashpi Lodge