November and December can be a bit stressful as many of us prepare for the holidays. As January commences and the coldest months of the year follow, we look to escape to a place with warmer days and nights, food that makes our senses come alive and experiences that bring that spark back into our stressed souls. These post-holiday getaways may offer the dose of wanderlust you need to reinvigorate your spirit in the midst of the winter months.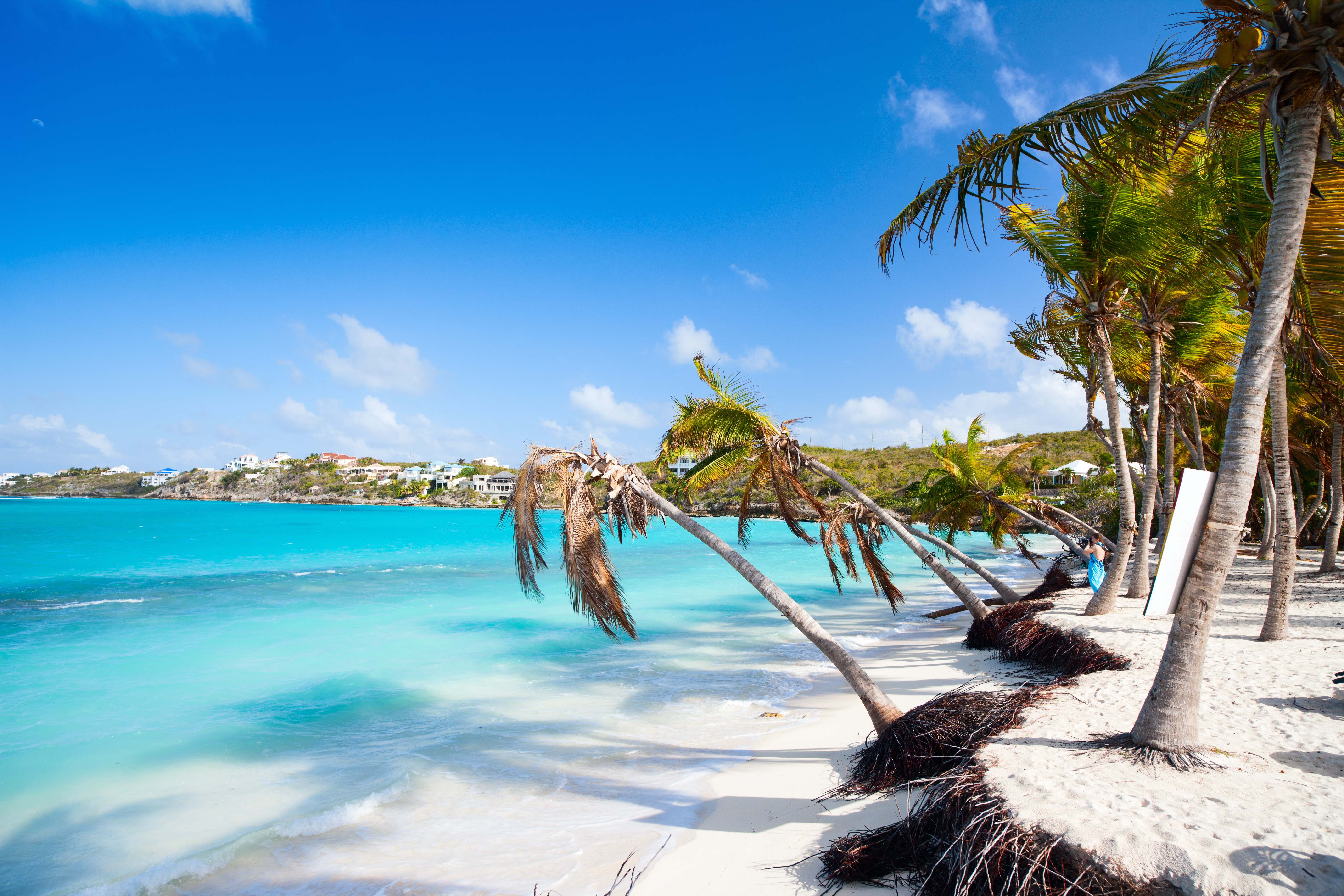 Photo beach in Anguilla via Shutterstock
Anguilla
Anguilla is know for its perfect beaches, luxurious private boutique resorts and the art of relaxation. After a few days of treating yourself to holistic spa treatments at the CuisinArt Spa, set out to explore the island via bicycle stopping by locally owned beach bars for a libation. The island has myriad high-end dining options but if you're looking for something more low-key and laid back, try Sun Shine Shack in the valley or Blanchard's Beach Shack in the West End Village. Not sure where to stay? CuisinArt is our top pick because it has an organic hydroponic garden on the property and fruit trees peppered throughout that guests may pluck should they get hungry on their stroll from room to beach.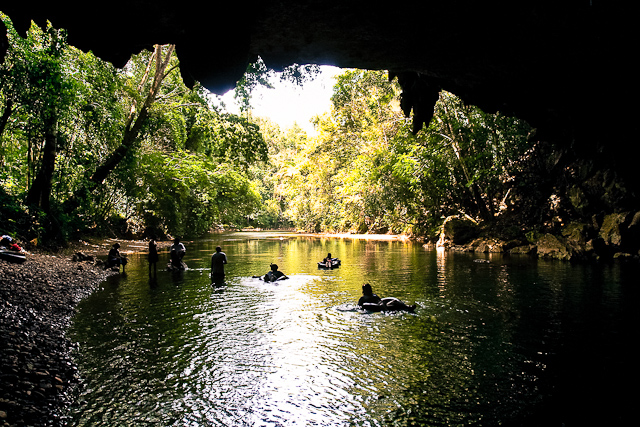 A tiny country with an even tinier population, Belize is one of the few places on earth where you will find undisturbed jungle, long stretches of placid beach, plenty of organic farms and a healthy handful of people who go without modern conveniences such as electricity and plumbing, yet live contently and peacefully off the fertile land. Most people flock to Ambergris Caye for sand and sea, but if you're looking for a lesser traveled option, stay in Cayo for its national parks that offer the peace and awe of the jungle. In the town of San Ignacio, the capital of the Cayo District, lies Ka'ana a boutique resort that offers luxury accommodations — 17 rooms in total — which vary from intimate Queen Casitas to ethereal one and two-bedroom Pool Villas; excellent organic cuisine straight from the property's onsite garden; and journey experiences that connect travelers with many of the natural wonders in and around Cayo.
Photo Central Valley via Shutterstock
Costa Rica
Just 20 minutes from the San Jose Airport, a 40-acre plantation, overlooking the Central Valley of Costa Rica, is perched at an elevation of 3,900 feet and enjoys a near–perfect temperature of around 70 degrees Fahrenheit all year. There is no need to travel any further for a relaxing getaway as Xandari is a destination in itself. The property is owned by artist-architect couple Charlene and Sherrill Broudy who transformed a coffee plantation into a haven for indigenous species of trees and plants, which over time, restored the natural ecosystem attracting a multitude of bird and butterfly species. A number of coffee plants remain on the property and guests can learn more about harvesting and production through the hotel's complimentary guided tour. The hotel also produces a limited amount of its coffee for guests to both imbibe and enjoy in the form of a sumptuous scrub at the spa.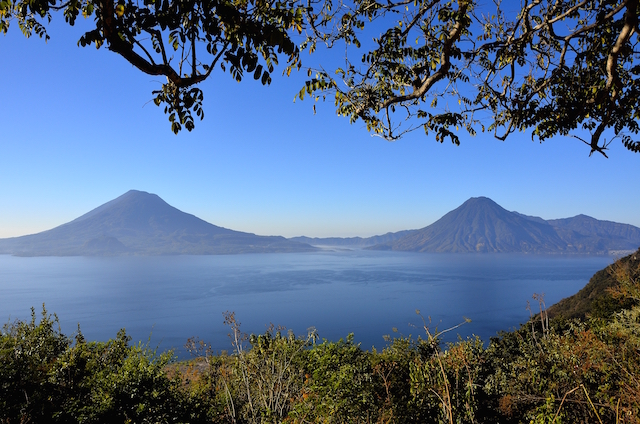 Photo Lake Atitlan via Shutterstock
Guatemala
When traveling to Guatemala, safety is always a concern. We recommend staying in Antigua, which possesses the charm of a colonial European town, rather than a bustling metropolis, and is peppered with interesting ruins and attractions. Stroll through Parque Central during the early morning hours and linger over a latte from Cafe Barista while people and bird-watching as the park fills with life. Wander out onto Antigua's easily navigable streets, stopping along the way to explore Catedral de Santiago, Santo Domingo, Las Capuchinas, La Merced Church, and Iglesia de San Francisco. After a leisurely day of walking, treat yourself to dinner and some cocktails in the courtyard at Meson Panza Verde before retiring to bed. If time permits, pencil in a few extra days to relax by Lake Atitlán and enjoy the stunning views of the three majestic volcanoes that envelop the landscape.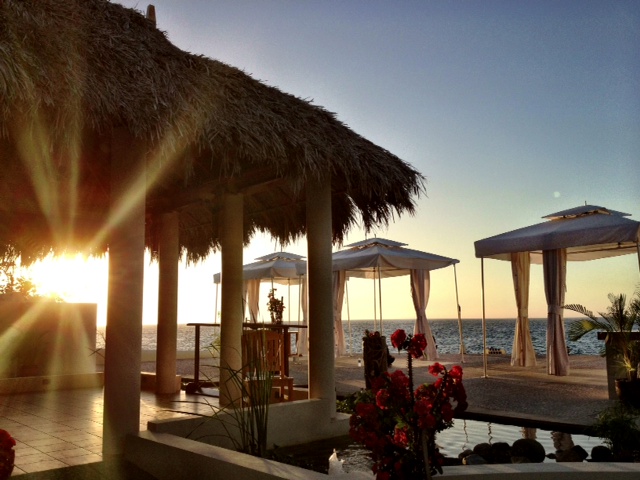 Beyond the chaos and crowds of Seven Mile Beach lies a dreamy retreat situated along the crags of Negril's emerald coastline. The boutique resort, suitably named The SPA Retreat, is an intimate escape for yogis and spa lovers alike. Serpentine lines, minimalist gardens and cool white stone make the property an architectural gem among the ubiquitous mega-resorts that inundate Negril. Laze by the seawater pool, enjoying the nourishing benefits of the ocean, without having to fight any waves. With only 18 cottages, the resort never feels crowded or full, but is designed in such a way that if you are in the mood to mingle, there is plenty of opportunity to chat or have a drink with other guests. The hotel's one restaurant, Blue Mahoe, serves breakfast, lunch and dinner. The cuisine is fresh, local and in many cases, takes an inventive twist on traditional Jamaican cuisine. There are limited options for vegans and vegetarians, but the staff was very accommodating of special dietary requests.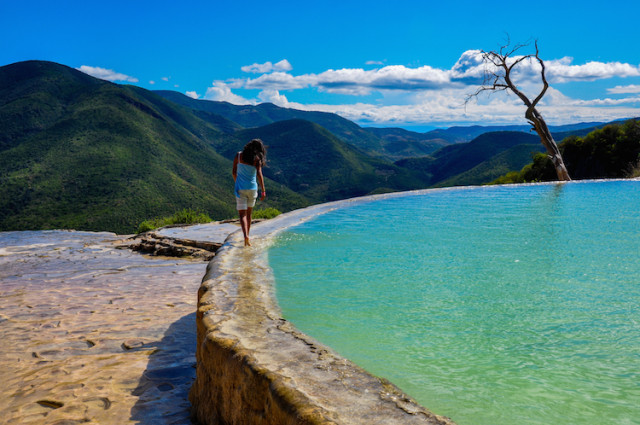 As Mexico's southernmost state, Oaxaca is now an easy flight from Mexico City. The city offers old-world charm, a mild climate, living Amerindian cultures, stone streets, colonial churches and some of the most important archaeological zones of Mexico. It's a place for relaxing, people watching and enjoying the eclectic restaurant scene. Indulge in the lazy pleasures of outdoor cafes on jasmine-scented plazas, lively festivals throughout the year, and taking in the dazzling dress of the Zapotec Indians. Stay at Casa Azul de Oaxaca, one of many atmospheric hotels surrounding the main square (also called zocolo), ground zero for absorbing vibrant Oaxacan life, tradition and commerce. The plaza is always bustling with activity, lined with cafes, fountains, and vendors selling everything from gardenias, handicrafts to roasted grasshoppers.
Nicaragua
Located on a private island in Lake Nicaragua (the second largest lake in the Americas), Jicaro Island Ecolodge is Nicaragua´s most high-end nature eco resort . The intimate lodge has nine casitas, all with water views, and some with spectacular views of the Mombacho Volcano across the lake. The lodge offers tours ranging from easy to challenging, and are all accompanied by a private guide who will teach you about local flora and fauna, as well as Nicaraguan history, culture and day-to-day living.