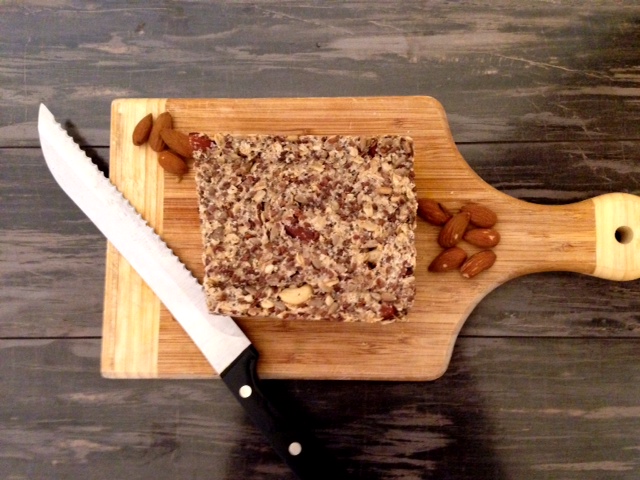 This recipe comes courtesy of our incredibly talented mother, Lynne Russo
Flourless Bread Recipe: Makes 1 loaf
Ingredients (use organic if possible)
1/2 cup of shredded coconut
1/2 cup sunflower seeds
1/2 cup hazelnuts or almonds
1 1/2 cups rolled oats
2 Tbsp. chia seeds
4 Tbsp. psyllium seed husks
1 tsp. fine grain sea salt
1 Tbsp. maple syrup
3 Tbsp. coconut oil or ghee melted
1 1/2 cups water
Directions
Preheat oven to 350 degrees F.
In a loaf pan, combine all dry ingredients. Whisk maple syrup, oil and water together in a separate bowl. Add mixture to the dry ingredients and combine until everything is completely soaked and dough becomes very thick, adding 1-2 teaspoons water if dough becomes too thick to stir. Smooth top and let sit at room temperature for at least 2 hours or overnight.
Bake bread for 20 minutes, then remove from loaf pan: place it upside down directly on a rack and bake for another 30-40 minutes (it should sound hollow when tapped). Let cool before slicing.