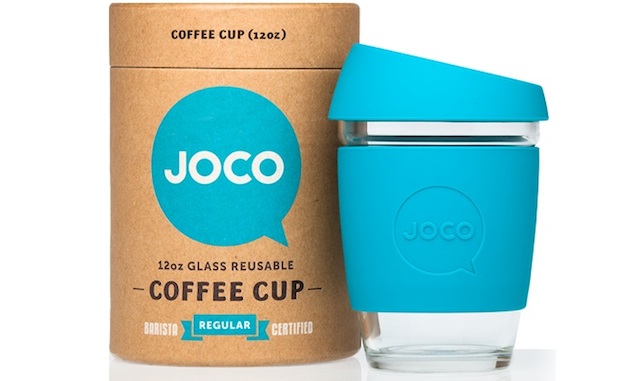 Made from strong borosilicate glass, the stylish JOCO cup is the perfect solution to ensuring your cup of tea or coffee will taste exactly as it should sans BPA, weird paper cup lining and plastic residue. The coolest part about the JOCO cup is that it is modeled after standard disposable coffee cup sizes, so you can hand it to the barista at your favorite coffee or tea shop without feeling guilty about wasting another paper cup.
WHERE TO GET THIS PRODUCT FOR A BETTER WORLD:
The JOCO reuseable coffee cup can be purchased here
WHAT WE LOVE
Made from glass
Anti-splash lid
Thermal silicone sleeve
Standard barista sizing
Dishwasher/microwave/freezer safe
BPA free
WHY YOU SHOULD SUPPORT THis Product
Annually, 220 billion paper cups are used worldwide and those figures are rising by the millions each year. JOCO is a providing a solution to mitigating the problem without compromising taste and style.
OTHER PRODUCTS WE LOVE: