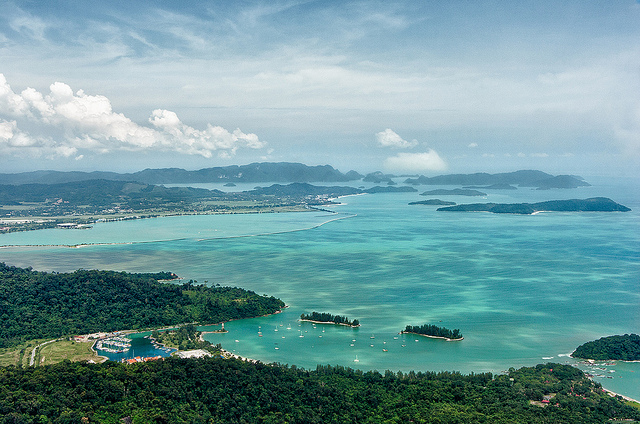 Vanessa Workman tempts us with the cultural beauty and alluring landscapes of Langkawi, Malaysia's eden of islands.
On your first day here, seeing this is a must:
To appreciate the general diversity of Pulau Langkawi and its surrounding Geopark, a bird's-eye-view from the mountain peak of 550-million-year old Gunung Mat Cincang and the Panorama Cable Car is in order. And as 'touristy' as Oriental Village has become in recent years, it still remains the home to Langkawi's number one sightseeing venue with the queues to prove it. But it's well worth the waiting time if you aren't in a hurry because the view from Langkawi's second highest peak at over 700 meters is indeed a breathtaking panoramic vista. This ancient mountain, along with the diverse historic and cultural aspects of Langkawi, was one of the major deciding factors of Langkawi being granted the coveted UNESCO Global Geopark status back in 2007.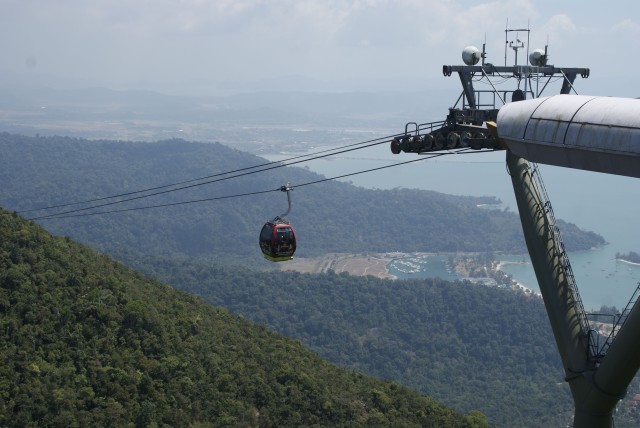 If however, you prefer to avoid the crowds, head over to the even loftier and more isolated Gunung Raya for an even more spectacular view at 800 meters high. It's quite a lengthy drive to reach the peak (the highest in Langkawi), so you might be inclined to recharge with a swim at relatively nearby and not-overdeveloped Tanjung Rhu Beach. The same stretch of beach that Four Seasons Langkawi calls home. It's also home of one of Langkawi's better western fare eateries, Scarborough's Fish and Chips. They also sell cold beer and spirits to go along with their oh-so-romantic sunset spot.
Most people don't know this, but to get a true taste of the local culture:
Visit the local wet markets and night markets. There are two main wet markets to choose from — one in Kuah Town and the other in Padang Matsirat — each unique with their own specialties. Whether it's water buffalo meat or the local fishermen's catches of the day and the additional plethora of produce (some more recognizable than others), it can be quite colorful. Take a notebook to jot down produce names and you might pick up a little 'wet market '101' that could come in handy for your next stop in Southeast Asia.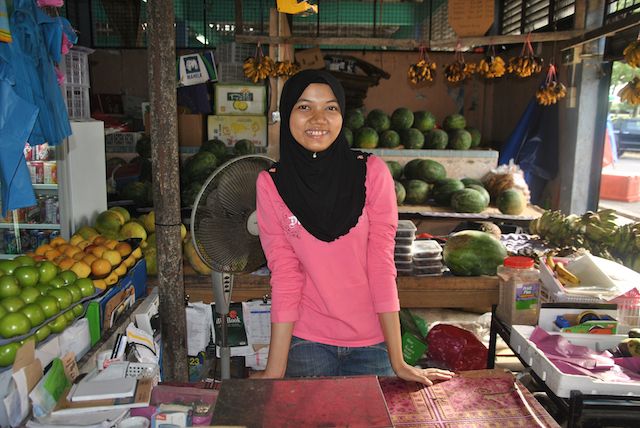 Conveniently, Langkawi night markets run every night of the week in various locations around the island. And although most of the same vendors set up nightly, it is the location and communities that create the cultural atmosphere, with the more lively markets found in the smaller communities outside of Kuah. Many a family recipe is whipped up for the hungry masses with secret ingredients and combinations passed on from previous generations.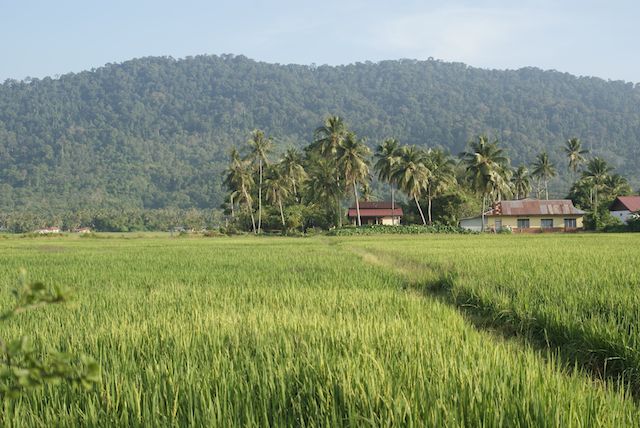 For a glimpse of daily life, I recommend this form of transportation:
A motorbike is the best way to see Langkawi, because you can cover much more terrain in a shorter period of time, which includes miniature side roads that zigzag through kampungs and across padi fields. Grab a free local map and stick to 'paved' roads and the chances of getting lost are slim. Due to no public transportation services in Langkawi, motorbikes are used by everyone from elementary school kids to the more elderly with variations of defensive driving. Do watch out for potholes and wandering water buffalo, and a helmet is strongly encouraged. You may also bear in mind that riding through a kampung in a bikini or super short shorts may not allow you the possible cultural experience you had hoped for, so consider dressing respectfully.
I had my best night's sleep at:
The Datai has been the trendsetter of eco-resorts in Langkawi since opening its doors more than 20 years ago. In my opinion, the suites provide the ultimate jungle tree 'hut' experience. Tucked neatly in the rainforest, each villa includes all the luxurious amenities available, making one's time in the jungle quite comfortable. The surrounding grounds are actually an ancient rainforest that the resort developers are dedicated to preserving, as much as feasibly possible.
The Bon Ton Resort and Temple Tree Resorts are also longtime favorites with their traditional Malay Kampung Houses at Bon Ton and the more substantial Chinese/Colonial Buildings at Temple Tree. These are not replicas but original structures painstakingly relocated and furnished with local furniture and art. They were, and still are, the frontrunners in the Island's boutique hotel movement. In addition to their dedication to preserving Malaysian heritage and culture, they also give back to the community by housing many of Langkawi's stray animals at their Langkawi Animal Shelter and Sanctuary (LASSie). A large percentage of the resorts' gift shop revenues help fund the Foundation.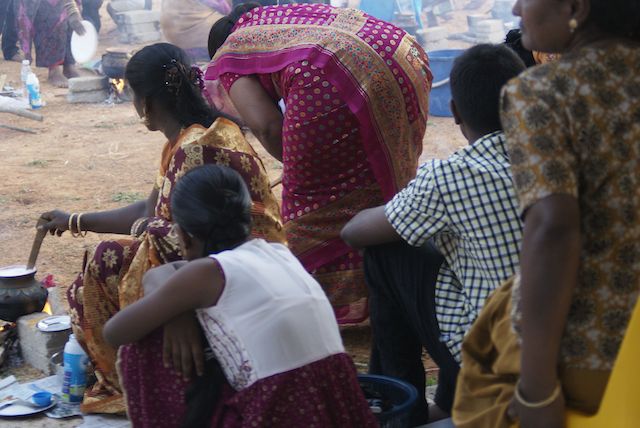 The meal at this local eatery had me salivating for days:
Privilege Restaurant and Bar is a not-to-be-missed Langkawi dining experience. The 5-star Asian fusion cuisine offers a taste of Malaysian fare on a 3-star budget. The service is impeccable and although reservations are highly recommended, the casual friendly atmosphere will ensure you have a very memorable meal. Privilege's menu, created by both Owner Peter Ting and Chef Anuar Hassan is constantly updated. They also have an amusing dice rolling happy hour from 3p.m.-7p.m; and sipping a cold cocktail or glass of wine whilst overlooking the yacht filled Telaga Harbour is a pleasant way to wrap up the day.
 Best place to find artisan handicrafts:
Like any tourist 'hotspot' Langkawi has its fair share of batik and various other (supposedly) handmade items, but you can't miss the Kraft Komplex for a chance to see artisans at work. From weaving and batik to glass blowing, be prepared to spend a few hours there to take it all in. The Ministry of Culture supports the venue, so admission is free. Despite the image the name conjures, it's quite an interesting place and information and maps to the exhibits, which include a series of dioramas that provide an in depth view into the cultural diversity of Malaysia are provided in English. Upon entry, ask if there is a guided tour scheduled for that day as this is often the best way to gain better insight into the crafts and their history throughout Malaysian culture.
Local celebration not to be missed:
Many celebrations are based on a lunar calendar and sometimes precise dates are not actually known by foreigners. In Langkawi, however, the Ponggal celebration is the Indian community's event that really stands out as one worth making the effort to attend. The community of Kisap has the largest number of Indian Malays and their festivities generally take place around January 14th.  The word pongal is derived from the Tamil word pongu: to boil over. Historically, newly harvested rice grains are boiled in milk with additional treats added, such as cashews, raisins and ghee. It may not be as theatrical as events in larger Malaysian cities, and you may find yourself the only foreigner present, but embracing that particular fact gives you a greater appreciation for the 'real deal'.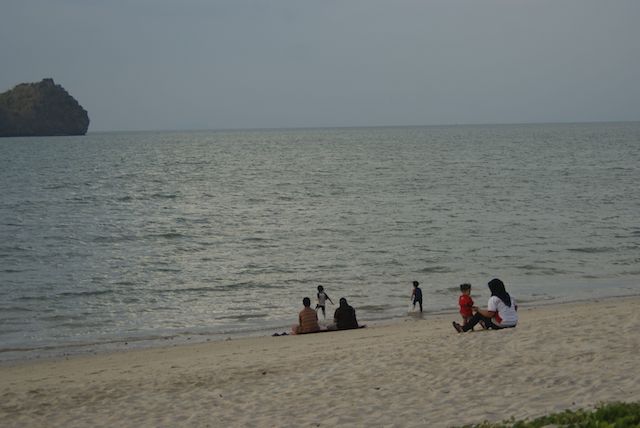 Favorite pastimes:
This may sound a bit boring, but 'hanging out' in the evenings seems to be an across-the-board island population pastime. The beaches and waterfront areas attract picnicking families enjoying the cooler temperatures. Coffee shops and cafes fill up and front stoops within the kampungs become the place to exchange local gossip (which there is plenty of btw). The community is the all-important aspect of Malay life where spending time with one's family and neighbors is more important than getting ahead in the old 9 to 5 job.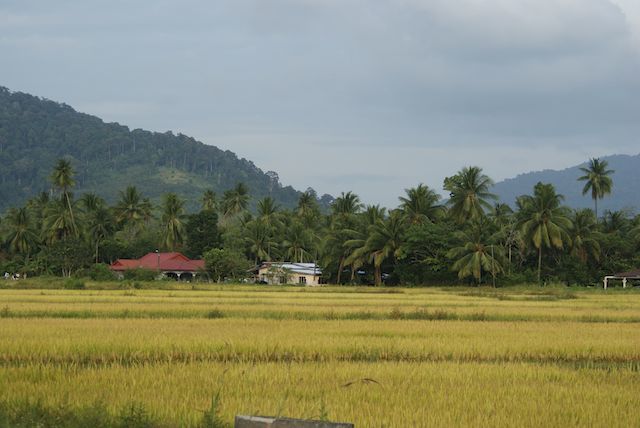 For a more bucolic/green setting I escape here:
Though there is lush green jungle everywhere, there are a few particular spots I like to escape. Book Village at the base of Gunung Raya offers beautifully manicured grounds along a gurgling river with small picnic venues and lots of pools for a cool dip. Popular among locals on the weekends, Book Village is almost deserted during the week. You can hike up the river canyon to find even more dynamic water falls and pools surrounded by the dense jungle foliage where you can picnic relatively undisturbed.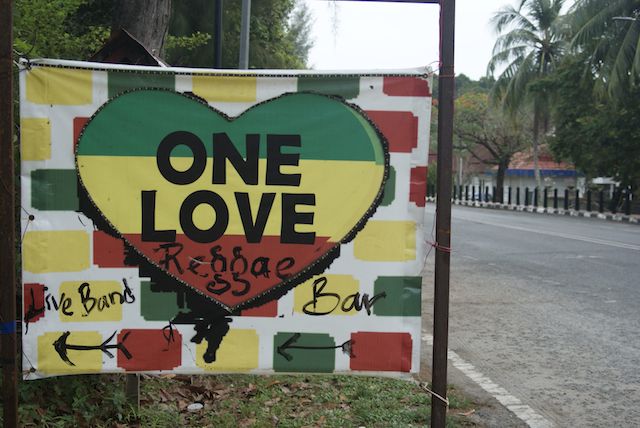 The art/music scene is alive and well here:
The art and music scene is once again going through a growth spurt with more off island artists and musicians making Langkawi their port of call. The fairly recent addition of The Beranda Gallery in Kuala Teriang showcases some of Malaysia's top artists as well as offering an International artist in residency program. The collaborations between the artists have brought an exchange of fresh ideas as well as a unique cultural bridge between artisans.
Though Langkawi's music scene has seen more celebrity artists performing at a few sponsored festivals in recent years, it's the local musicians that are the bastion of live music. Many are second or third generation artists that you'll find playing scheduled and often impromptu performances at a few of the beach area cafes, such as Little Lylia's, One Love and Sunba. There is also a few that embrace busking through agreeable restaurants along the main beach road of Jalan Pantai Cenang and they do indeed love an appreciative audience!
Where the locals get tipsy:
Since a large number of locals are actually discouraged from 'getting tipsy', the rest of the population, including the ex-pat community picks up the slack. In Pantai Cenang, Raifi's is situated right on the beach under the shade of swaying palms. Its funky beach bar construction and inexpensive drinks always draws a crowd. In Kuah, you can find an eclectic crew of local imbibers as well as transient cruising sailors at Ray's, located across from Pekan Rabu. And if you happen to pop in on a night when Ray feels inspired to cook, you're in for a treat of excellent, very authentic Indian food.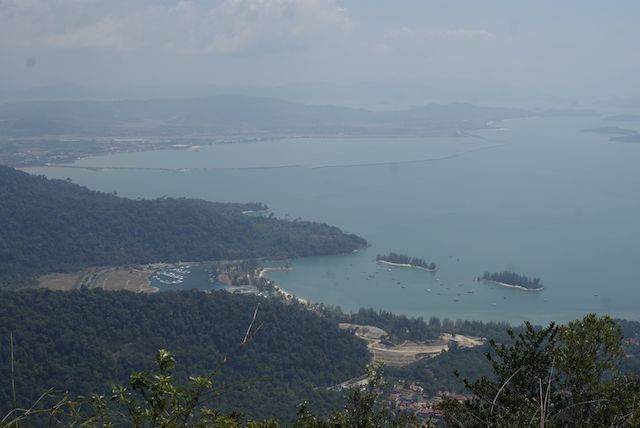 If I had only 24 hours to explore Langkawi I would:
Grab breakfast at the well known and very inexpensive Tomato Nasi Kandar — they're open 24 hours, so an early breakfast is available. If reserved the day before, the standard (non private) island hopping tour is not only a great bargain, but explores three of the more popular offshore islands in less than four hours. A cycling tour with Dev's adventure Tours will give you a glimpse of the natural landscapes as well as visits to the wet market and stops in local kampungs. They usually have morning tours but can also schedule afternoon tours. It takes about 4 hours and not even close to as strenuous as that may sound to the non athletic. An energetic gung ho visitor could easily do both of these easy and affordable tours and still have time to take in a night market visit in the evening. Guarantee you will get a full dose of cultural experience by opting for this 24-hour plan.
About the Writer
Vanessa Workman is an avid traveler in addition to being the creator, writer and editor of  TheIslandDrum.com . She is also a researcher and regional correspondent for Travelfish.org as well as a freelance writer, blogger and social media strategists. She presently calls Langkawi, Malaysia her base camp and Pensacola, Florida, home.
Feature Photo: guide to langkawi by FullofTravel