By Kala Barba-Court
The decision to move to Saudi Arabia from Paris was, surprisingly, not a very difficult one. My husband, a construction engineer in the oil and gas industry, is often expatriated to work on projects abroad. Our last expatriation stint before we returned to Paris (which is where we were based until we are once again sent on a new project) was a two-year stay in Qatar, so I was already familiar with the restrictions on pork and alcohol, on dress codes and acceptable public behavior. I'd already been exposed to the bizarre concept of "Family Days" at the malls (where only families can roam the malls on Fridays, while single men are prohibited entry), and had gotten used to people bagging my groceries for me. But The Kingdom of Saudi Arabia is a different story altogether. It's one thing to read about it, and another to actually live it.
It's no secret that Saudi Arabia is a man's territory. You feel it immediately upon arriving at the airport, from the segregated lines for women, to the immigration officers who call you "sister" and refuse to meet your eyes. There are professional expat women in Saudi Arabia, but their job descriptions are limited to the schools and hospitals. Most female expats are trailing spouses; those who choose to follow their husbands who are sent to Saudi and who dare to embark on an adventure into a culture often misunderstood.
As women, we acquiesce to their rules. We do not drive, we cover our bodies, we sit in the "Family Section" of restaurants (single or groups of men stay in the "Men Only" sections). We become "dependents", hereon "sponsored" by our husbands, who are in turn sponsored by their companies, and we cannot leave the country without an exit visa.
On the contrary, the abaya, the item that I detested the most, allowed me to blend in and provided a sense of security. Standing out in a crowd is not a good idea for a woman in Saudi. "I envy your black hair," a Polish woman in my compound told me as we hung out at the children's park one evening, the only time it was cool enough to actually venture beyond our air-conditioned houses. "Children are always touching my hair, and the women won't stop staring at me. I put the veil on to avoid this."
We lived in Jubail, which was a former sleepy fishing village in Saudi's Eastern province until 1975, when it boomed into the largest industrial city in the Middle East. The views of the city leave much to be desired: a myriad of pipes, buildings, and red-and-white striped flares dominate the horizon, a reddish cloud forming a halo over this large civil engineering project. Views aside, the Eastern area is a relatively relaxed place to live. Women aren't obliged to cover their heads, although at the advice of long-time expats, I adopted the habit of carrying a shawl in my bag, in case I happened to run into a muttawa (religious police), who would most likely admonish my husband for my "haraam" (sinful) uncovered hair. It never happened, thankfully. One muttawa, who caught a friend of mine without a headcover, didn't dare touch her, so he poked her with a stick instead.
Life, as it happens, revolves around the compound. It is a world of its own, an expats-only territory, where you walk around freely in shorts or lounge by the pool in a bikini. They are usually well-facilitated, with Olympic-sized pools, playgrounds, tennis courts, gyms, grocery stores, restaurants, libraries, and rooms converted into movie houses. A veritable tower of Babel, there is an endless slew of multi-cultural activities : "FRENCH LESSONS, THURSDAYS, VILLA 12-B", "TURKISH FOOD COOKING WORKSHOP CANCELLED TIL MONDAY", read the signs on the compound's bulletin board. The compounds have bus services that follow a daily specific route: usually to the grocery, the mall, the fish market, a McDonald's, and then back again after several hours. The buses are safe for women to take, and all the windows have thick curtains, shut closed.
The irony, of course, is that for all the freedom these compounds offer to expats, they are surrounded by tall walls and gnarls of barbed wire, along with machine gun posts at the two entrance checkpoints. While relatively laid-back compared to the capital Riyadh, a terrorist bombing of an expat compound in the neighboring province of Khobar in May 2004, which killed 19 foreigners, prompted compound owners to take drastic security measures.
As difficult as it is in the beginning, one gets used to Saudi living. Thursdays and Fridays are the official weekends. The stifling heat and lack of cultural activities drive people into malls, encouraging endless shopping for clothes that would go under an abaya anyway. Fitting rooms in boutiques are nonexistent, so taking the same item in different sizes and returning the ill-fitting ones is the shopping norm. There is also a glaring lack of saleswomen – making you chuckle at the paradox of a man helping you select sexy underwear in Saudi. The prayer times were the hardest to get used to. Shops close five times a day during prayer times, sometimes 25 minutes or longer. Grocery shopping can be a very stressful chore because of this. I can't even count the number of times I'd stood in the darkened supermarket (they close the lights during prayer time), cursing myself for my bad time management.
These details may all seem unbearable, but it's the price we pay for the tax-free earnings and for the experience gained. Saudi is very family-oriented, thankfully, and it was amusing to see severe-looking Saudi men dressed in dishdashas stoop down to engage my one-year old daughter in baby talk.
My closest friend in my compound, a lovely Malaysian woman, has lived in Jubail for 7 years. "You get used to it," she told me. "It's not easy, but eventually this becomes your world." She gestured her hand towards the swimming pool where children were splashing around, as an Indian waiter served us chilled glasses of lemon-mint tea. I thought back to the conversation I had with a fifteen-year old Russian girl in our compound, who was born in Jubail and has never left except for yearly holidays back to St. Petersburg. "I don't like Russia," she confided. "There are too many people, too many cars, and they are all scary. It's not safe out there, you know?" She then excused herself to go to meet a friend, running down the street of this picturesque village, an ersatz version of safety, a mirage of the real world.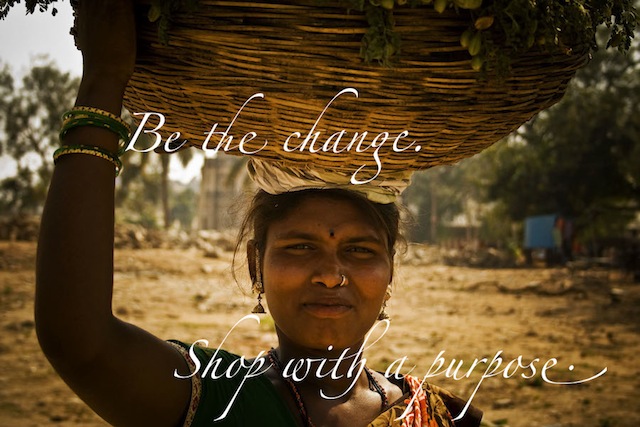 Read More in WOMEN
About Kala Barba-Court
Kala is a web designer & writer who moved to Paris from Manila, Philippines in 2003. She has since lived in the South of France, Qatar, Rome & Saudi Arabia, but always returns to Paris, her home-base. With a degree in Fine Arts from the University of the Philippines, she is drawn to anything related to art, the internet, writing, photography, and the holy trinity of Goodness: Good Music, Good Movies & Good Books. She contributes to Untapped Cities, maintains an art and writing portfolio and a personal blog.