In today's fast-paced world, self-care has become more important than ever. And what better way to embark on a self-care journey than by embracing a clean beauty routine? PAZ, an online marketplace featuring sustainable and ethical goods, offers a range of products that will transform your skincare routine. From their luxurious body washes (and dry brush!) to their nourishing oils and soothing facial masks and serums, PAZ's commitment to organic ingredients, environmental responsibility, and effective results is unparalleled. Join us as we explore these beautiful products that will help you fall in love with the skin you're in while minimizing your impact on the planet.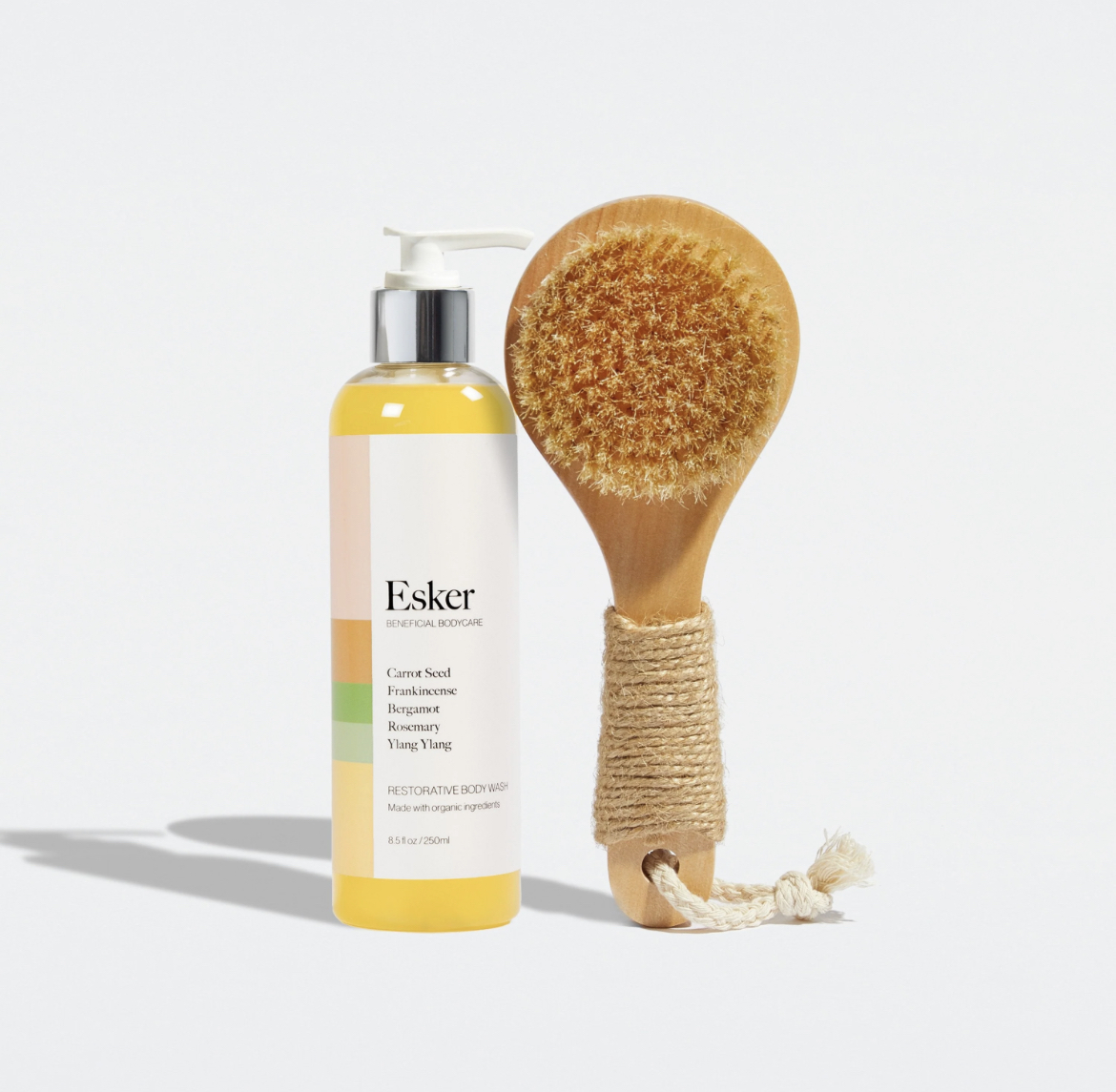 The Starter Bundle: A Gateway to Clean Beauty Self-Care
Esker's Starter Bundle is the perfect introduction to a clean beauty self-care ritual. This bundle includes an 8.5-ounce body wash in your choice of Restorative, Firming, or Clarifying variants. Jupiter, palmarosa, lavender, rose geranium, and grapefruit extracts work in harmony to soften dehydrated skin, smooth and tone uneven texture, heal and protect the skin from free radicals, and boost your mood and energy. And the scent is heavenly! By choosing the Starter Bundle, you can enjoy a 10% discount on these revitalizing products that will kickstart your journey towards glowing skin.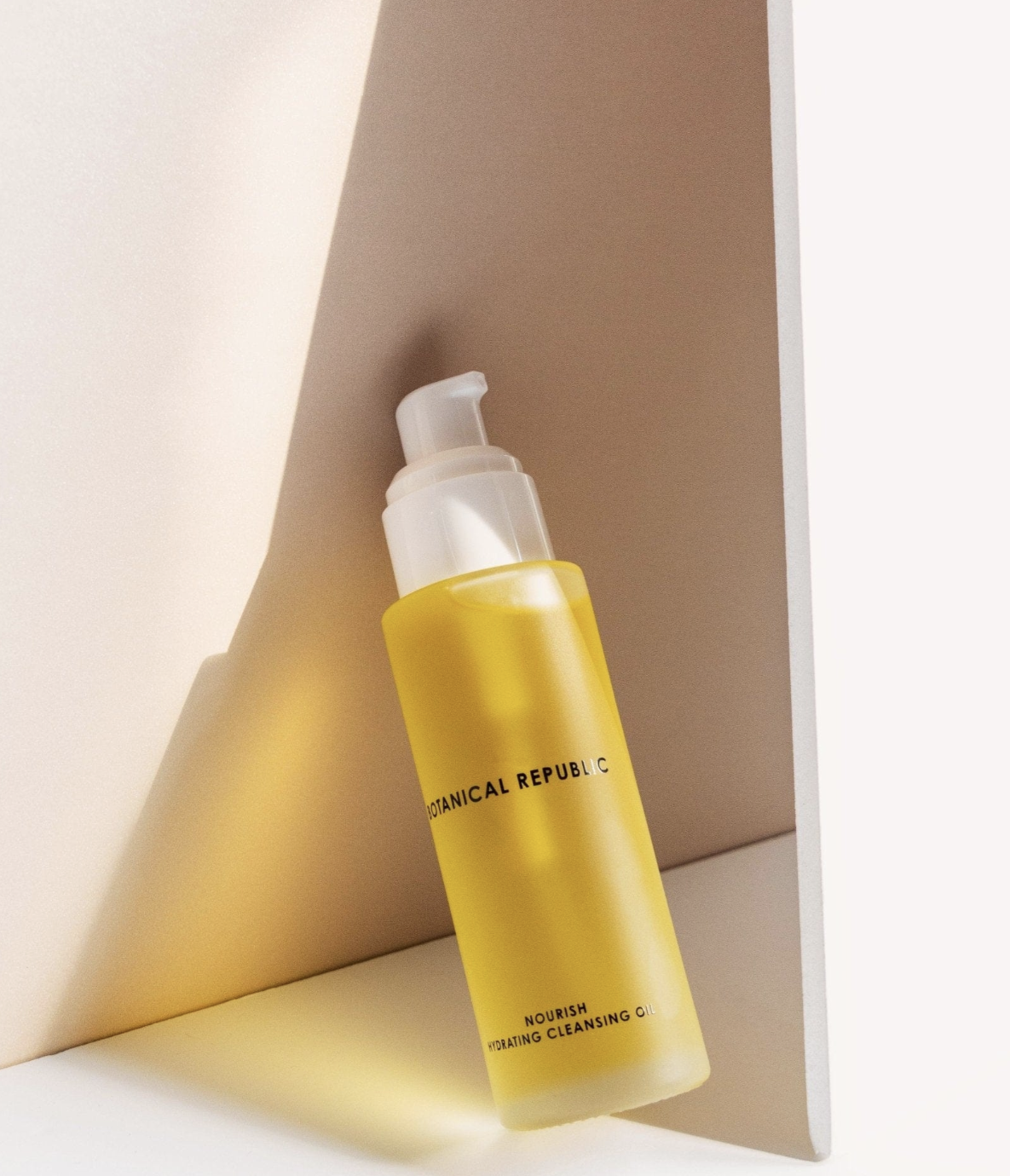 Say goodbye to harsh makeup removers and drying cleansers with Botanical Republic's Nourishing Hydrating Cleansing Oil. This pure, organic oil serves multiple purposes, effortlessly removing makeup and deeply cleansing the skin. Packed with antioxidants and plant-based ingredients, this luxurious oil effectively wipes away impurities that reside deep within the pores. Its soap-free, non-detergent formula ensures that your skin's natural acid mantle remains undisturbed, leaving you with soft, intensely moisturized skin. The simplicity of rinsing off with warm water reveals a radiant and nourished complexion. By choosing this product, you are not only treating yourself but also the environment, as it is locally sourced and handmade in California, ensuring minimal impact on the planet. Botanical Republic takes sustainability seriously, incorporating environmentally friendly practices into every aspect of their brand. The ingredients used in their products are locally sourced and handmade in California, minimizing carbon emissions associated with transportation. The brand utilizes glass bottles, forest-certified paper, and soy-based inks for packaging, reducing plastic waste and promoting recyclability. By prioritizing certified organic hydrosols and distillates, Botanical Republic ensures the conservation of water resources, a pressing concern highlighted by the United Nations (UN). As water scarcity continues to be a global issue due to increasing demand, climate change, and pollution, supporting brands that take measures to minimize water usage becomes crucial.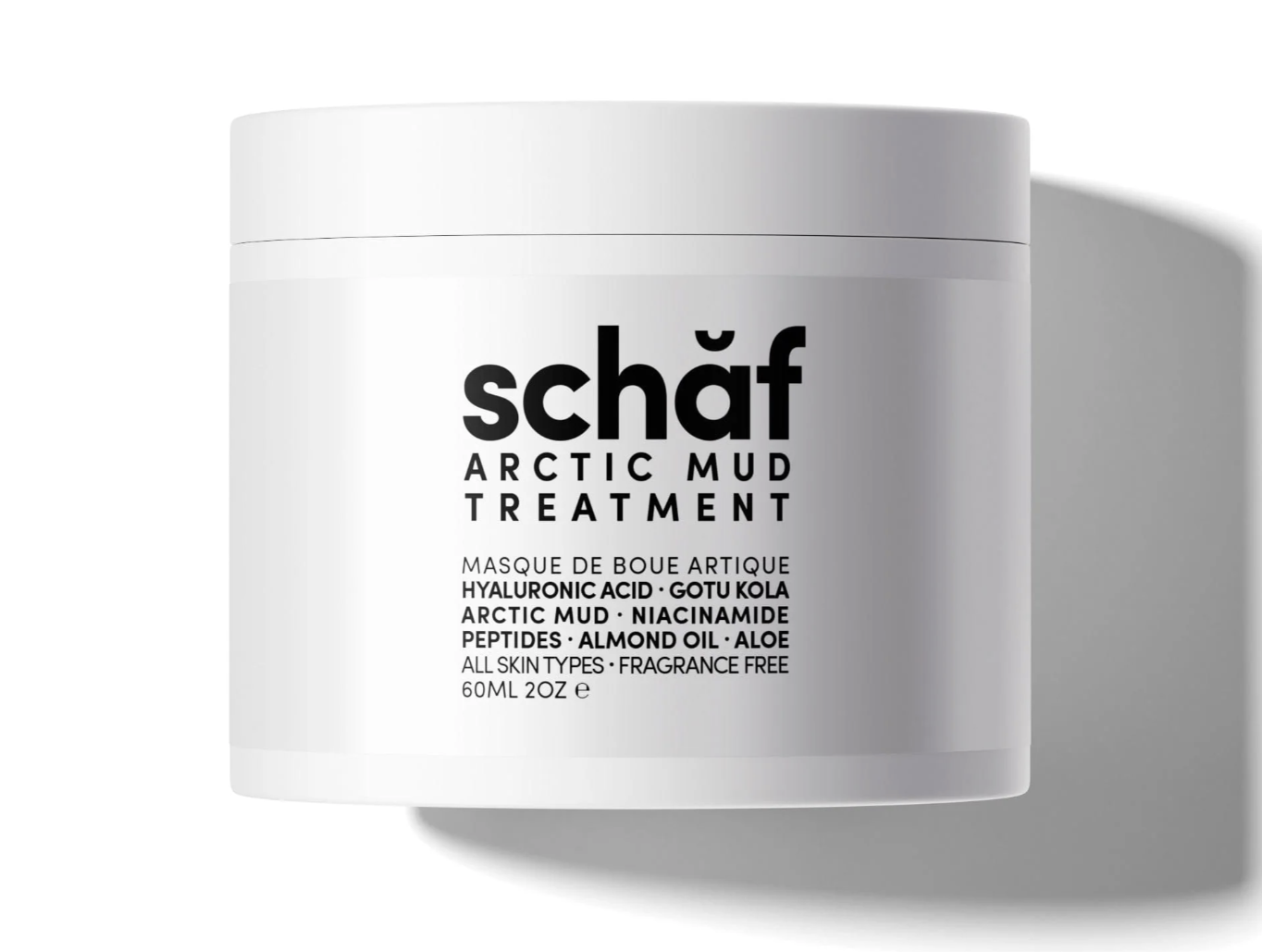 If you're looking for a deep cleanse that revitalizes your complexion, look no further than the Schaf Arctic Mud Treatment. This fragrance-free, natural clay mask is formulated with purifying, mineral-rich Arctic Mud. It serves as a power wash for your pores, effectively removing impurities and excess oil. With the added benefits of Niacinamide, this mask brightens and reinvigorates your skin, leaving you with a healthy, vibrant glow. Suitable for all skin types, even sensitive skin, this plant-based and ultra-clean mask is cruelty-free and free from irritants, making it an ideal addition to your sustainable skincare routine.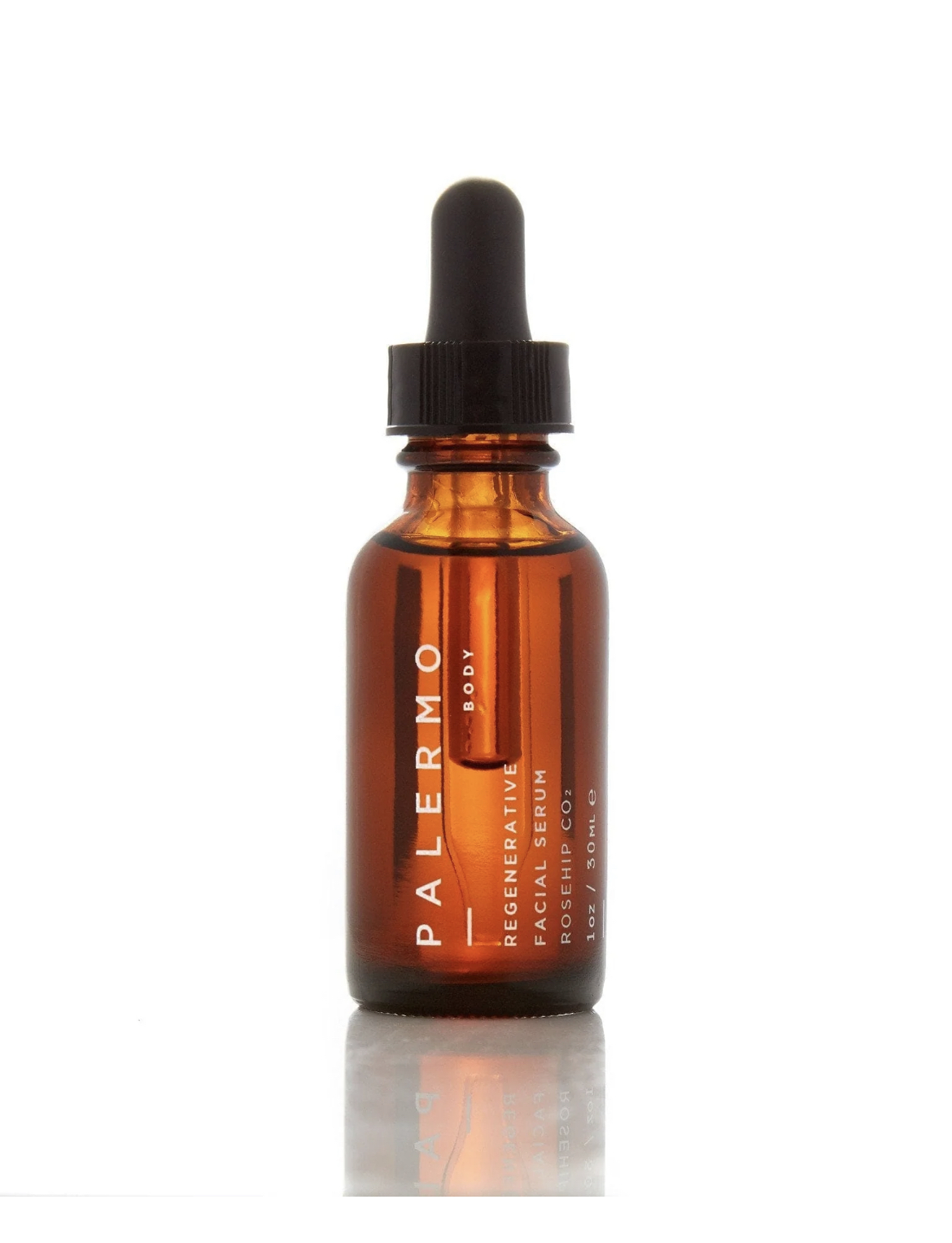 The Regenerative Facial Serum from Palermo Body is a true testament to the brand's dedication to effective and sustainable skincare. This powerhouse blend of rich organic botanical oils is packed with essential omegas and vitamins, renewing and nourishing delicate facial skin cells. The inclusion of Rosehip CO2 and other supercritical extracts encourages cell regeneration and boosts elasticity, restoring your skin's appearance. With its quick-absorbing formula, this serum provides deep hydration without leaving behind any oily residue. Experience the natural glow of healthy, resilient skin with this indulgent serum made with love in Brooklyn, NY.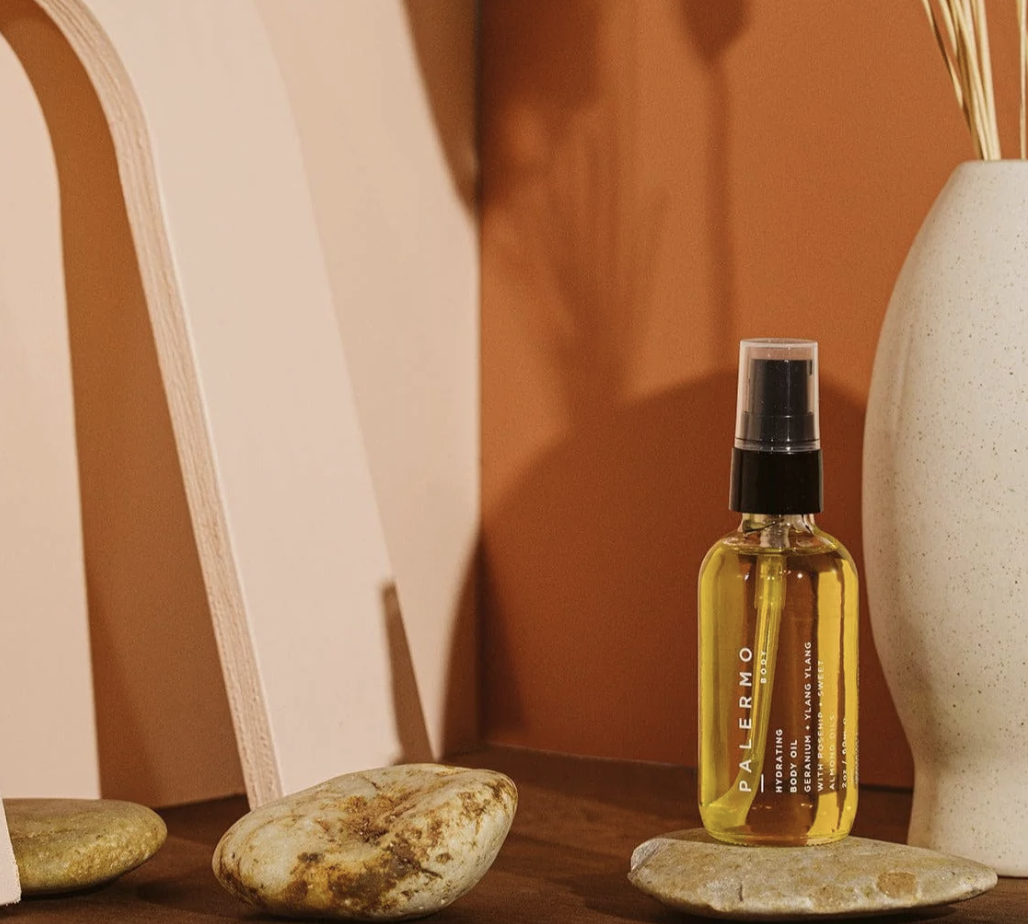 The Palermo Body Hydrating Body Oil is everyday luxury in a bottle. A floral, earthy blend of deeply moisturizing oils, this product is ideal for dry skin or anyone whose skin needs a little extra love. Rejuvenating rosehip oil and vitamin-rich sweet almond oil aim to soothe skin stressors while fragrant ylang ylang and geranium oils offer romantic, grounding aromatherapy. Best applied straight out of the shower, this blend helps to lock in hydration and absorbs quickly, leaving skin silky and clothing-ready rather than greasy. Take a whiff of your luminous, beautifully fragranced skin before getting on with your day or settling in for the night.

PAZ offers a gateway to clean beauty and sustainable self-care. Their products are all thoughtfully formulated with clean ingredients and packaged sustainably. By choosing to support PAZ, you not only prioritize your skin's health and well-being but also contribute to the preservation of the environment. Embrace the power of nature, unlock your skin's potential, and indulge in the luxury of everyday self-care. Let PAZ be your partner on the journey to luminous, beautiful, nourished skin.