The stress of everyday life can quickly take a toll on our minds and body. Many people find it hard to switch off and properly relax even when they have free time, leading to burnout, exhaustion, health problems and of course, high levels of stress.
One of the best ways to destress is actually getting away from your usual environment and traveling somewhere new, where you can relax in peace and seclusion away from the usual distractions and responsibilities. Visiting a new destination for a well-deserved break can rejuvenate our bodies and clear our minds, helping us to feel refreshed when it's time to return to the real world. 
If you're in desperate need of a relaxing escape and have been wondering about some of the best places to visit, here are our top five recommendations of places to travel for peace and seclusion.
Tanzania
Teeming with diverse wildlife and spectacular landscapes, Tanzania is a mesmerising African country that is a great place to discover peace and seclusion amongst unique scenery. There are unforgettable activities on offer if you fancy trying something new on your trip, but if all you want to do is relax by a lake or in the rainforest, you'll have plenty of opportunities to do just that.
Tanzania is home to seven official World Heritage Sites, so if you're looking to do a spot of sightseeing you have plenty of places to choose from. If you'd rather discover a hidden gem in the country, the Mahale Mountains National Park is a stunning part of Tanzania that can only be reached by boat, offering incredible seclusion at the foot of the mountains and miles of gorgeous lakeside scenery.
Not only can you enjoy forests, mountains and safari landscapes in Tanzania, but the country is also a great place to visit for a secluded beach holiday. The nearby island of Zanzibar is a tropical paradise perfect for unwinding beside the sea, whilst Mafia Island is more remote but ideal for those wanting to really get away from it all in order to relax.
Estonia
When it comes to a European holiday, many travellers choose France, Spain, or Italy. But very few consider adding Estonia to their itinerary, which is an excellent option if you want to explore somewhere off the beaten track to really enjoy peace and seclusion during your trip.
This unspoiled Baltic country has a lot to offer when you take the time to investigate, from the capital city of Tallinn with its iconic Old Town to the charming town of Pärnu which is known for its quiet beaches and relaxing spas. If you're looking to unwind by getting out and about in nature then Estonia is a great location, with almost 50% of the country covered by forests and over 1000 little islands dotted around the coast, there are plenty of choices for a secluded spot to spend your day.
One of the best ways to see the highlights of the country is to take part in a small group tour of Estonia, which will take you to various towns and cities and give you a taste of the culture and scenery on offer here. A guided tour is a particularly good option if you're trying to travel to relax, as all the logistics of your trip are taken care of, allowing you to just relax and enjoy each day's itinerary.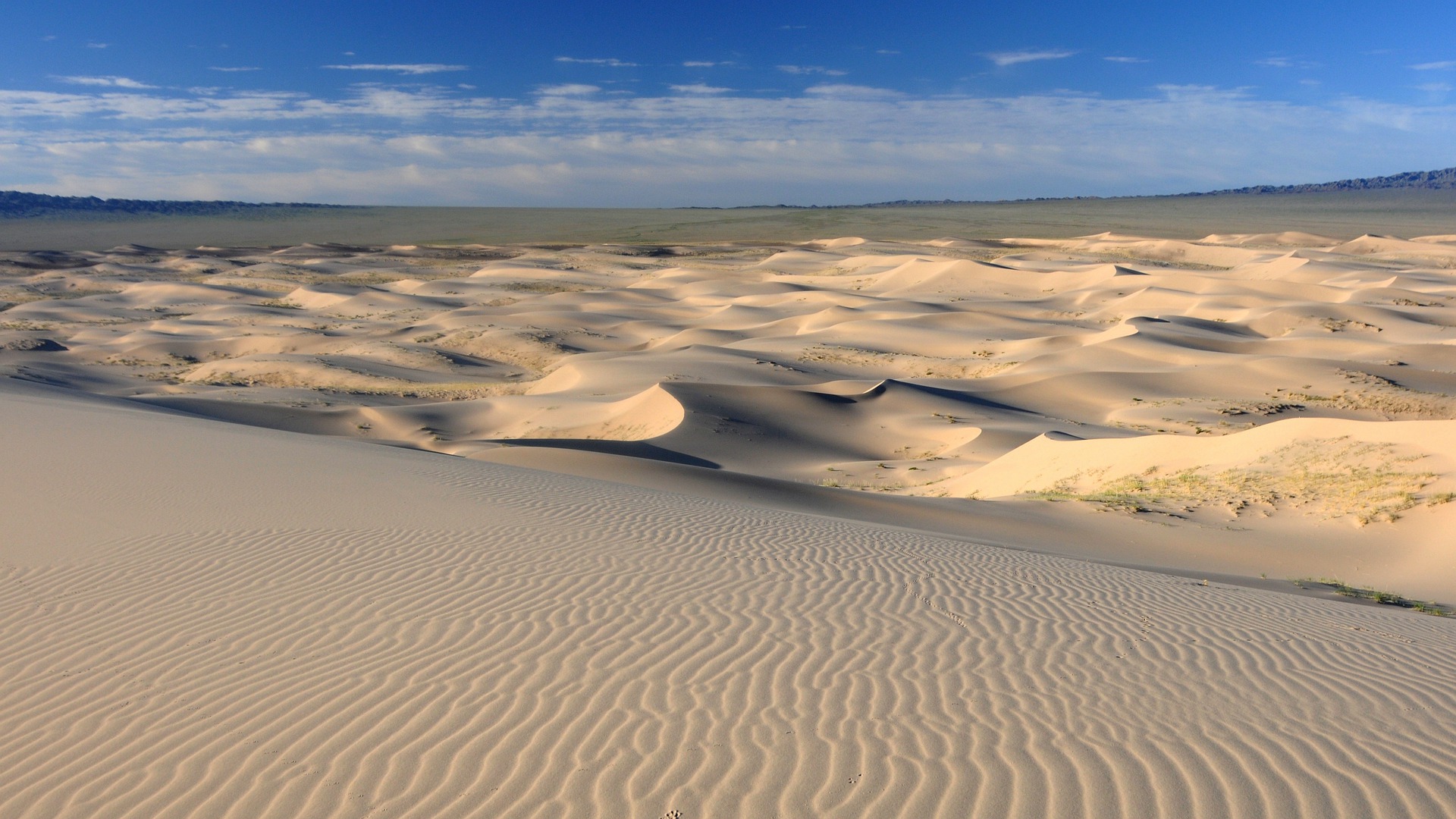 Mongolia
Mongolia is a vast Asian country bordered by Russia and China and is another destination you might not necessarily think of when it comes to relaxing travel destinations. However, if it's stunning scenery and vast open spaces you're after, the country is home to plenty of stunningly beautiful landscapes including majestic mountains, towering dunes, and immense grassy meadows, where you'll find many spots to enjoy peace and seclusion.
A highlight of all this natural beauty is the Hustai National Park, a protected area home to the country's last remaining population of wild Takhi horses. It's a wonderful place for hiking, whether you want to enjoy the mountains, the forests or the vast plains that are home to plenty of plants and unforgettable wildlife.
There are plenty of attractions to enjoy in Mongolia's capital city Ulaanbaatar, but if you fancy getting away from the hustle and bustle then the area known as Elsen Tasarkhai is also filled with tranquillity. Part of the Mongol Els sand dunes, the otherworldly scenery here is ideal if you want to feel transported from everyday life. Explore the banks of the River Tarnat in the west, climb the "Khugnu khan" mountain, or just aim to spot some of the species that live out in this part of the country.
Croatia
Croatia has been a very popular holiday destination for the past few years, so you might think that it would be too busy for a trip focused on peace and seclusion. However, the country's large size and plethora of islands mean that it's a place still full of hidden gems that won't be as crowded as popular tourist spots and should be top of your list of where to visit.
Brač is quite a popular island near to the coast of the mainland, but the village of Splitska is a historic and secluded site where you can enjoy the seaside scenery undisturbed. Istria County is another great place to spend time by the coast, particularly in the town of Motovun which is a great foodie spot, famous for its olive oil, wine and truffles.
Across from the island of Korčula is Lastovo, one of the best-kept secrets when it comes to places to stay in Croatia. This small island is home to some of the country's most impressive scenery, with designated cycling and hiking trails, several pebbly beaches and a couple of uninhabited islets that you can explore if you hire your own boat.
One of the best ways to explore the 'undiscovered' areas of Croatia is on luxury private tours, which allows you to learn the history and heritage of the places you visit from the comfort of high-end accommodation and transport. This also takes all the stress out of organizing your trip, leading to a much more relaxing holiday experience.
Barbados
Finally, if you want to experience peace and seclusion on a pristine beach with nothing but sea and sky surrounding you, a Caribbean travel destination sounds like the perfect plan. Barbados is one of the best-known places in the area, but has plenty of more secluded spots that are ideal for enjoying some proper rest and relaxation.
The east coast of the island is wilder and more rugged, so if you want to escape the tourist traps and enjoy some proper tropical scenery, this is where you'll find it. Bathsheba beach is perfect for travellers that want to enjoy the sound of the waves undisturbed, Cattlewash beach is known for its landscapes, and Morgan Lewis beach is particularly remote but the ideal place to sit and contemplate in peace.
If you're looking for sightseeing spots in Barbados, Welchman Hall Gully is in the centre of a city but provides a little haven of plants and wildlife to enjoy. The Andromeda Botanic Gardens is the oldest botanical garden on the island and houses over 500 different species, providing a beautiful backdrop to time spent exploring and enjoying your surroundings.
The key to a relaxing holiday is organizing your trip so that you don't have to think about anything else once you arrive. Everyone has different ideas about the ideal conditions to relax in, and this list has covered a range of destinations that will hopefully start inspiring you to take a trip focused on unwinding and treating yourself to some peace and quiet.
Feature Image by Herbert Bieser from Pixabay