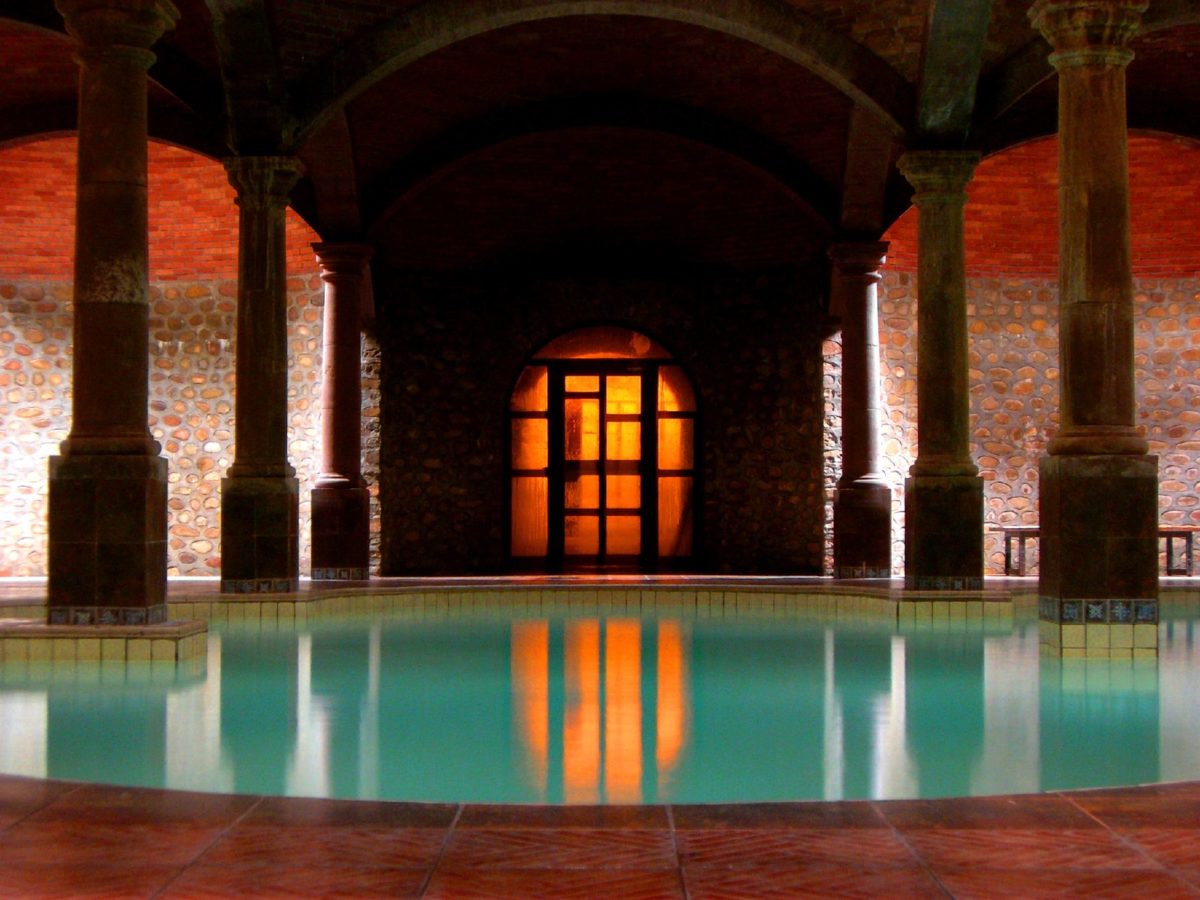 By : Alison Spencer
Turkey calls to travelers for any number of reasons. There are those who go for the food, eager to sample stuffed grape leaves, kebabs, and, of course, baklava. Some venture to explore and photograph the fascinating architecture, from the Blue Mosque to the hillside dwellings in Cappadocia. Still others visit to learn about its past, to see first-hand the convergence of Eastern and Western influences. And yet, far fewer head to the country for the very reason everyone should: their hammams. Regardless of your comfort with saunas, with massages, or with nudity, all visitors should brave a traditional Turkish bath for it will not only provide you with a memorable experience but also an appreciation for the cultural importance and history of the custom.
A tradition started during Roman times, Turkey's public baths both reflect and diverge from the original practice. Continuing with the common concept of heat and steam, hammams began utilizing running water rather than still, in accordance with the Islamic purification practices. Once a place solely for the upper class, the Ottomans also transformed their baths into a space for everyone, making hammams a crucial part of the community and a mainstay of Turkish life. To this day, these baths remain a space for all individuals to rejuvenate, relax and cleanse- both bodies and spirits.
Now, I knew next to nothing about hammams when I agreed to go with my mom, aunt and cousin. And I think my lack of preparedness, in part, made everything far more interesting. However, I also believe I would have enjoyed the process far more had someone told me what to expect. So, here's your cheat sheet to making the most of any traditional Turkish bath:
Expect a Scrub
A Turkish bath isn't just a sauna. Don't get me wrong, you do spend time in a large, very warm room sweating on marble steps. But also expect to have a stranger, in my case an older woman, beckon you to a slab for a scrub.  Using traditional soap made from olive paste and a rough mitten, almost like a loofah, the tellak, or masseur, will vigorously cleanse your entire body. And when I say vigorously, I mean it. She will remove every single dead skin cell from your body.
Get Naked
While you can wear a swimsuit, it won't serve much of a purpose. Trust me. As a modest person, I attempted to remain covered by sporting a bikini. The tellaksaw it more as a hindrance than anything else, tossing it from side to side in order to access my skin. I ended up entirely exposed so just embrace being naked around strangers. It is part of the experience.
 Single Gender
Many hammams are gender specific so you don't have to worry about baring all in front of someone of the opposite sex. Historically, these baths offered each gender a place to socialize regardless of religion or other differences. For women in particular, hammams provided a space to express their female selves in a culture that otherwise required they remain covered
It's Tradition
If you are looking to truly immerse yourself in the Turkish culture, then look no further. Not much about hammams has changed since the Ottoman Empire and walking into the main room, known as the hararet, you feel as though you've been transported back to the 1400s. Surrounded by marble you quickly become a local, arriving for your bath. Amidst other women, you feel the freeness of the practice- absorbing the heat and ridding yourself of not only your dead skin but also the barriers that might separate you from your fellow bathers.  To this day, the hammams exist to serve Turks more so than tourists so you can be sure you're getting an authentic experience.
The Top Spots
Because hammams are still very much the norm, hundreds exist. While you will have an unforgettable experience wherever you go, do know that there are certainly different levels of fanciness. If you want the truly traditional experience, consider one of the more historical baths like Galatasaray Kadinlar Hamami, Tarihi Galatasaray Hamami or Tahtakale Hamami, the oldest and largest in the city. Places like Kilic Ali Pasa Hamami, Ayasofya Hürrem Sultan Hamami, and Cemberlitas Hamami offer the bathing but with a bit more luxury. I believe they even offer private rooms.
Regardless of where you go, or with whom you travel, visiting a local hammam is a must while in Istanbul. Might there be times where you feel a tad uncomfortable or unsure? I certainly did. Could there be moments when you might wish you'd chosen a different activity? Possibly. However, at the end of the day, you won't want to trade those few hours for anything because you'll not only get to experience a Turkish tradition first-hand, but you might also, as I did, push yourself outside all comfort zones. And isn't that what traveling is all about?
About the author: Alison is a teacher and traveler. To her, travel is much more than simply seeing somewhere, it's about the experience, about fully immersing oneself in a new place, surrounded by new people. With a camera in one hand and a pen in the other, Alison sets off to capture and learn about the world in which we live. Read more on her blog, AmcSTravel.com.