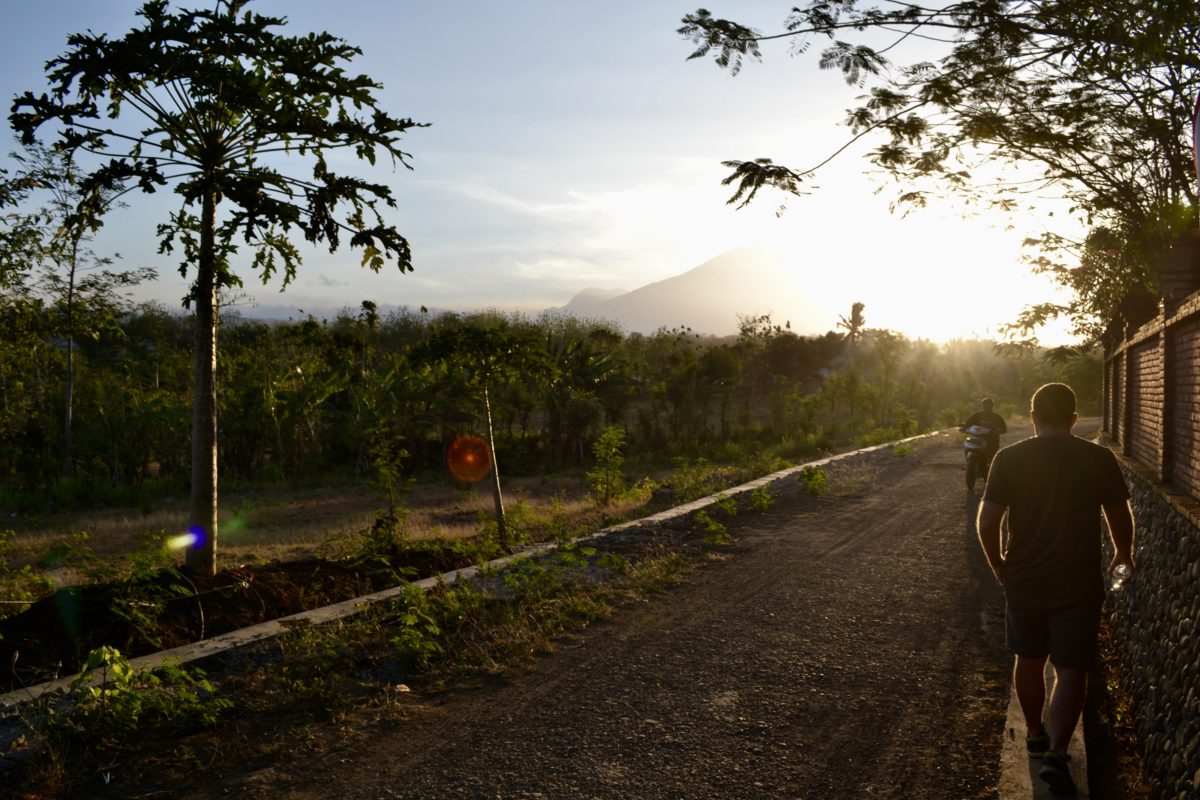 By: Madeline Weinfield
The far east of the island of Java is a dry jungle land of breezes and coffee and chili plantations set in the over-powering shadow of the volcano Ijen. Calls to prayer come from one direction and then another, echoing off each other, mixing in the air. Eastern Java breathes its own rhythm of magic. Ijen dominates the landscape. Its force is powerful and you feel its magic, its pull wherever you go.
This is the land of coffee—the land of Java—and there's no mistaking the traces of the small green beans everywhere you go. (My life of waiting in line for a tall Starbucks seems to be a bad memory and one I know I won't be able to return to.) This is one of the main arteries from which the world takes and takes and takes. A fact both both awe-inspiring and heartbreaking to swallow.
I came here by way of a long, slow train that snaked its way from Surabaya in central Java to Banyuwangi in the far east. Having exhausted all other books with me, I reread Mrs. Dalloway in half darkness for seven hours, mostly sitting backwards, my knees bumping against strangers on the outer edge of a three seater bench. The train car was mostly filled with men who appeared to be returning home after a long stint of work in Surabaya, one the island's most developed cities outside of Jakarta. The bathroom's toilet that let out directly on the tracks, but porters came through the cars and sold noodles and water every once in a while, so there was little to complain of. (You can, of course, fly into eastern Java, but finding flight times that align in a country that is a constellation of islands is a feat unto itself.)
When the train pulled into Banyuwangi it was already well past nightfall. The darkness permeated everything around me except for a few electric green taxis and a handful of becaks (three-wheeled taxis). Trying to navigate my way to Bangspring Breeze, the hotel I would call home for the next three nights, proved difficult given the alarmingly similarity in name to Bangspring Underwater, a local marina and boat launch. When I asked if they could take me in their car, several taxi and becak drivers assured me,"Yes, Bangsring, under water." After a great deal of confusion, map consultation, and some blind and half stupid faith, I arrived at my destination.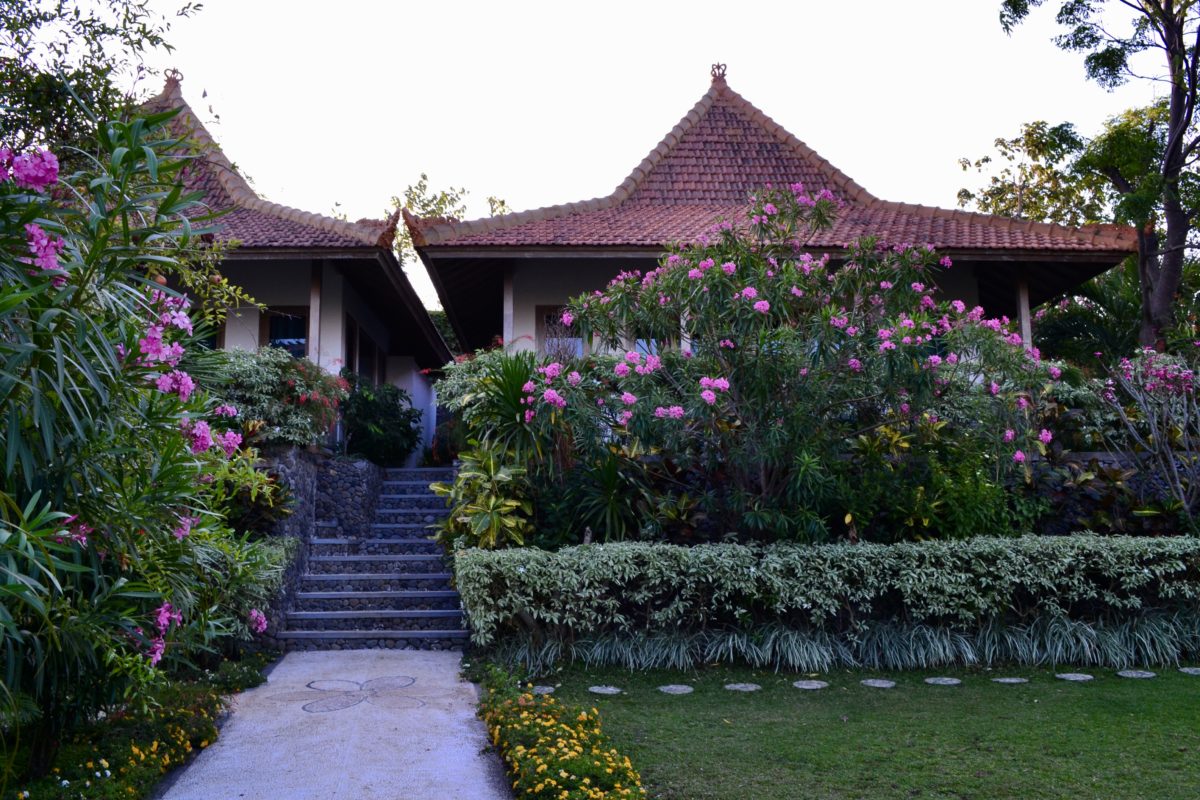 Bangspring Breeze, which is quite decidedly above water, is a boutique hotel set peacefully on the slopes of the Kawah Ijen. Set far back from the main road, it's an unassuming property with a pool and gardens and views of the sea and Bali beyond. Boutique in every sense of the word, each room is filled with Javanese and Balinese antiques. Truly the only property of its kind in eastern Java, construction was already underway at the time of my visit to expand the property from its original (and still relatively new) tiny five room layout. Bangspring may be a boutique hotel but loses nothing of its authenticity in that moniker. Local women who have learned Javanese massage from their mothers and their mothers before them, are on call to perform massage which they do, unceremoniously on the floor of the hotel room. And if you're lucky enough to be the area on the night of a festival in Banyuwangi, hitch a ride into town with any of the folks who work at the hotel who will become both your friends and your guides.
Besides from its lack of pretension, the food at Bangspring may be its crown jewel. The chef specializes in Eastern Javanese specialities such as Trancam, a raw vegetable dish of bean sprouts, long beans, lemon, basil leaves, and finely sliced cabbages and cucumber mixed together and grated coconut to Bubur Ketan Ireng, a sweet dish made from black glutinous rice porridge with coconut milk and palm sugar. The avocado juice (simply avocado and water thrown together in a blender) and raw ginger tea—the root perfectly peeled and sliced and covered with scalding water—became my obsessions. It's a vegetarian's wonder menu and I made full use of it.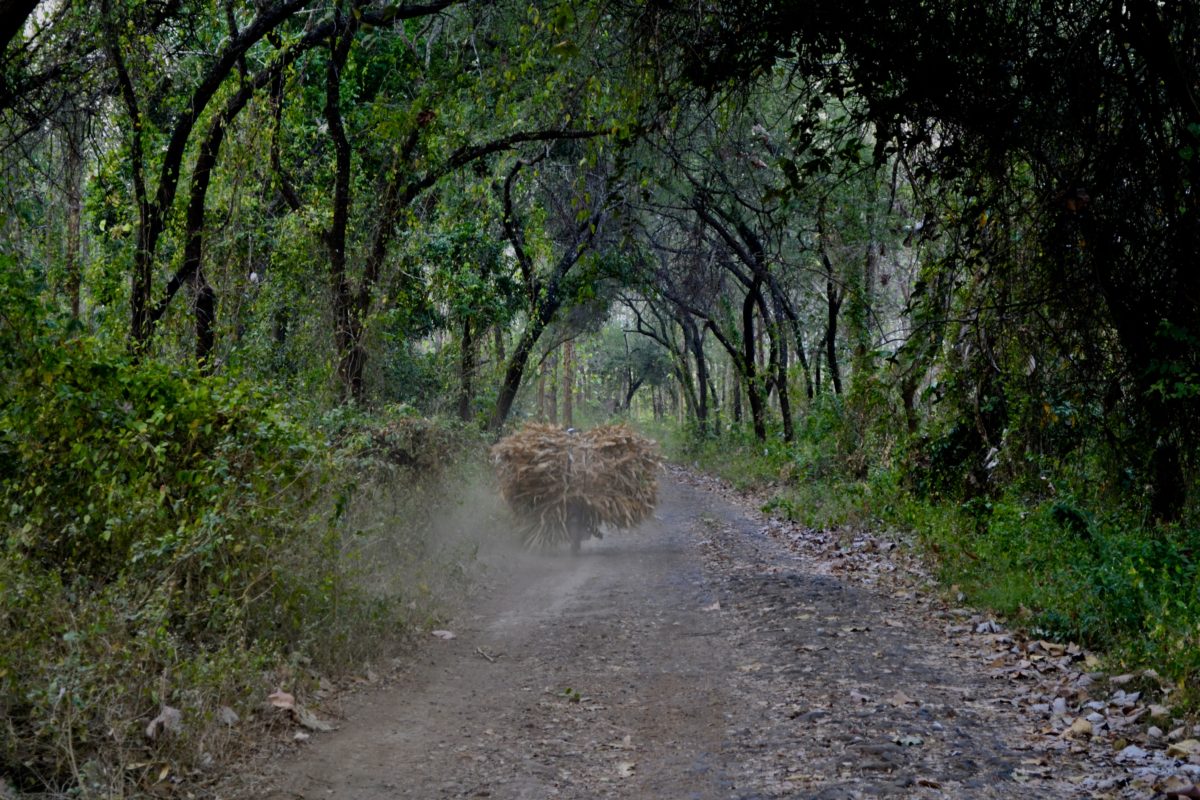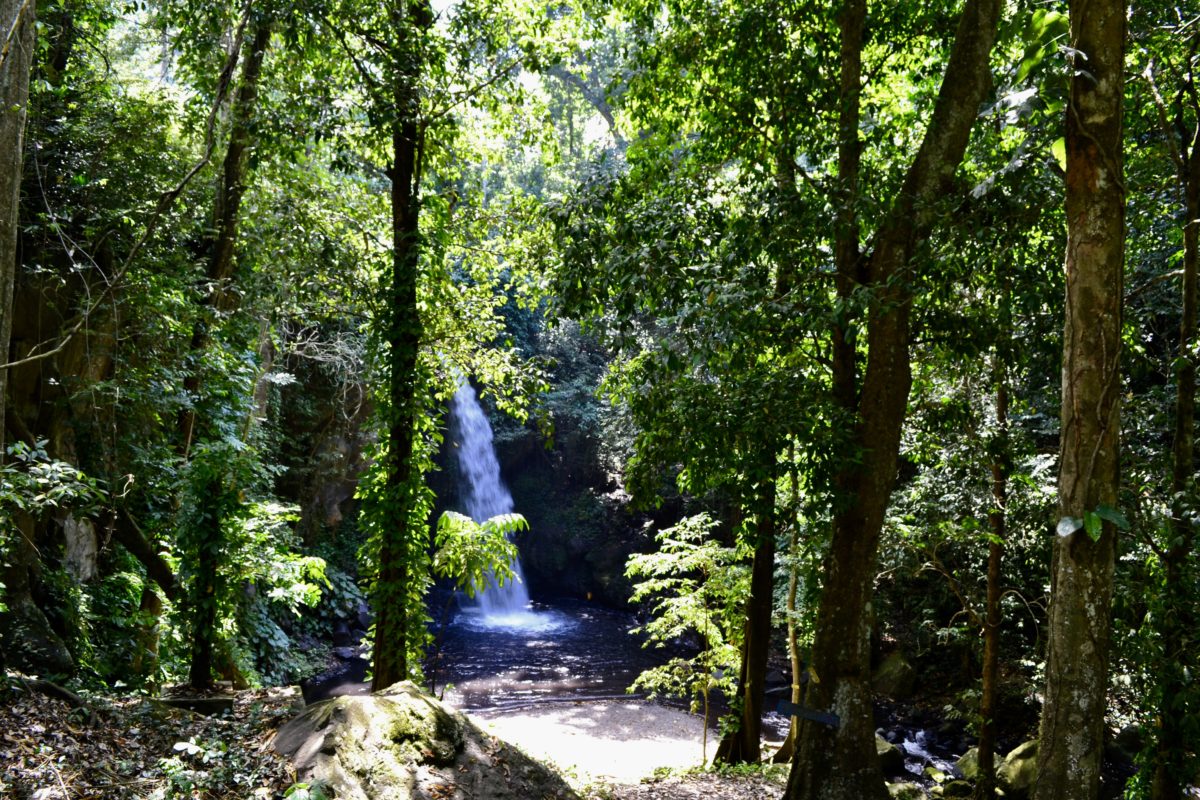 Bangspring is a hideaway in this tucked away corner of Java. Maybe it's the arduous length of the train journey or the difficulty in lining up the flights that keep people away, or simply the more heady pleasures of nearby Bali, but this is a corner of Java few tourists have yet discover. Real life is more apparent here, more raw and photoshopped. Nothing is put away for tourists or scrubbed clean for the summer months. Ijen is home to the largest acid crater lake in the world and the home of a sulfur mine to many death-defying men who mine the mineral in traditional, highly dangerous, highly toxic conditions, waking well before dawn each day to reach the mine site. Strong willed, determined tourists wake around 2 am to make the climb to see the lake by dawn. This writer sadly had to forego the experience of climb due to a case of pneumonia.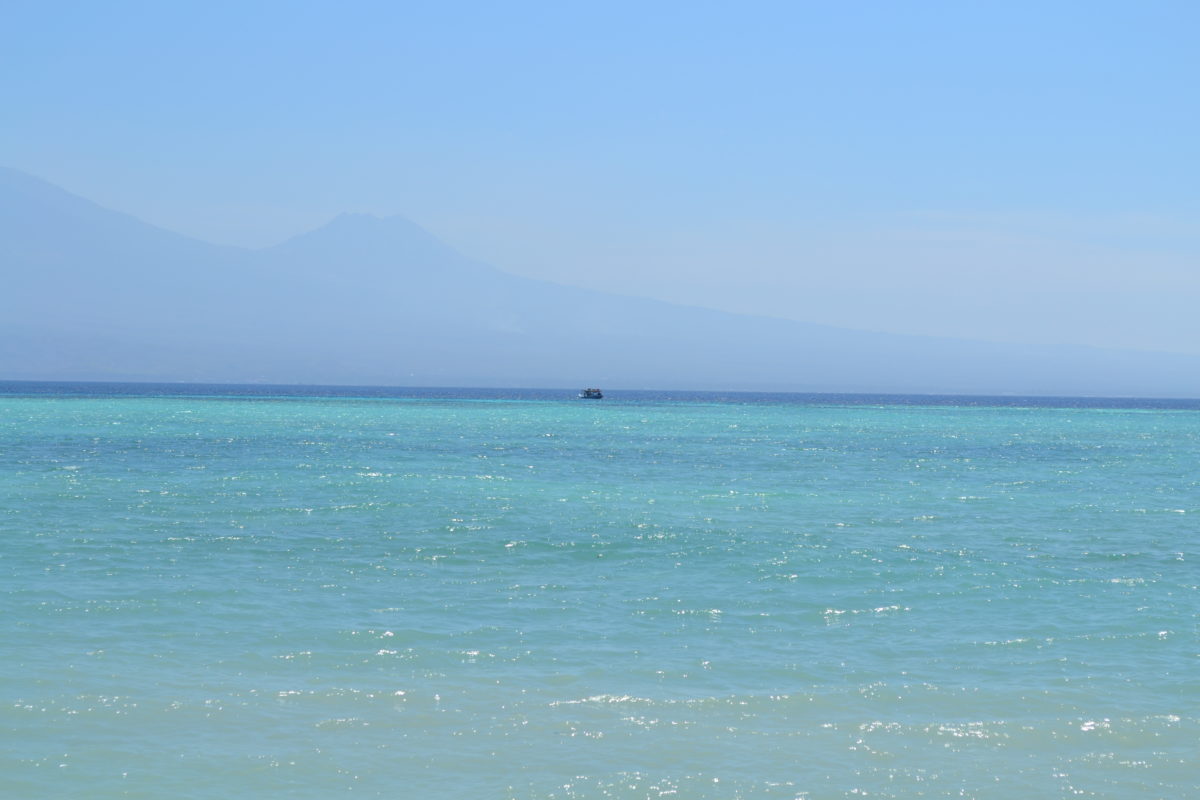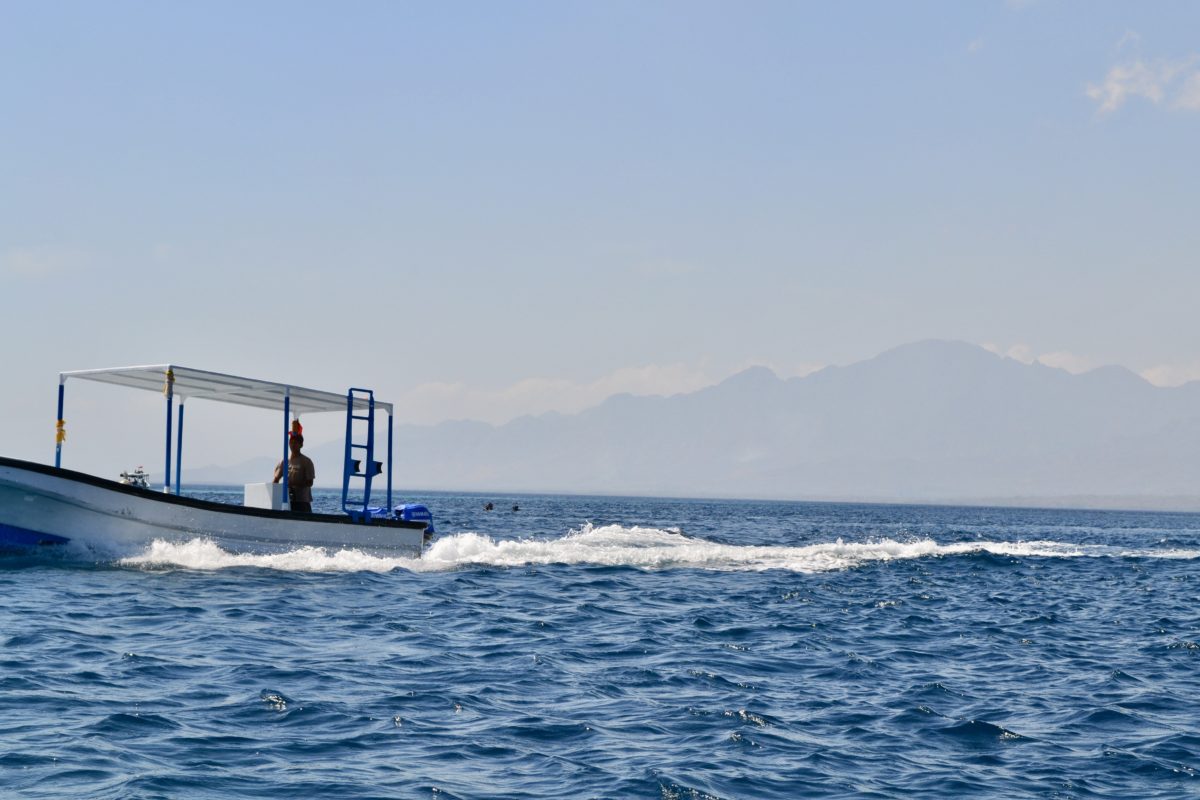 Choosing something a little less death-defying, I rose early for a two hour rickety boat ride from the waters near Bangspring (the true Bangspring Underwater) to Menjangan Island, an offshoot of Bali. Menjangan, or deer in the Indonesian language, is named for the deer who bizarrely roam wild on the island. Wild and untamed compared to the rest of what can often seem like a party island, Menjangan is home to some of the most breathtaking snorkeling in this part of Indonesia. The world that exists here beneath the sea remains in my mind as but a dream of puffer fish, lion fish, giant lobster, and blue star fish. Yet although you are likely to be on only one of a handful of boats out on the waters of Menjangan, this is a kingdom shrinking rapidly due to pollution and global warming. (Just imagine what the waters closer to Bali's most paved over landscapes look like now.)
Back on dry land, dreaming of the world beneath the water, staring toward at Ijen, I wound my way through the village near Bangspring. A chili plantation was three kilometers away and I wanted to reach there and back before dark. I heard tell of a coffee plantation that was halfway up Ijen that I would try to make it to the next day but was hearing conflicting accounts of how to get there. A car definitely couldn't make it. Maybe a bike. Maybe my own two feet. How would I find my way? Just keep walking toward Ijen.
About the author: Madeline Weinfield is a writer, traveler, and nonprofit professional based in New York City. Follow her adventures on instagram @madolionw.