By : Pratima Sharma
India is easily defined as one of the most ancient and unique places in the world. As a direct consequence, the Indian subcontinent is dotted with many architectural marvels known to the world. These architectural splendors have been part of the rich heritage of India's resplendent history. Being ruled by endless dynasties, tribes and clans over the course of history, India is lined with historical palaces that depict the timeless cultural heritage of the country, well preserved in the walls, painting and murals of these architectural splendors.
On your next holiday, skip the overcrowded tourist places and set out to explore some unconventional travel ideas, by the way of some lesser-known, yet beguiling destinations in the country.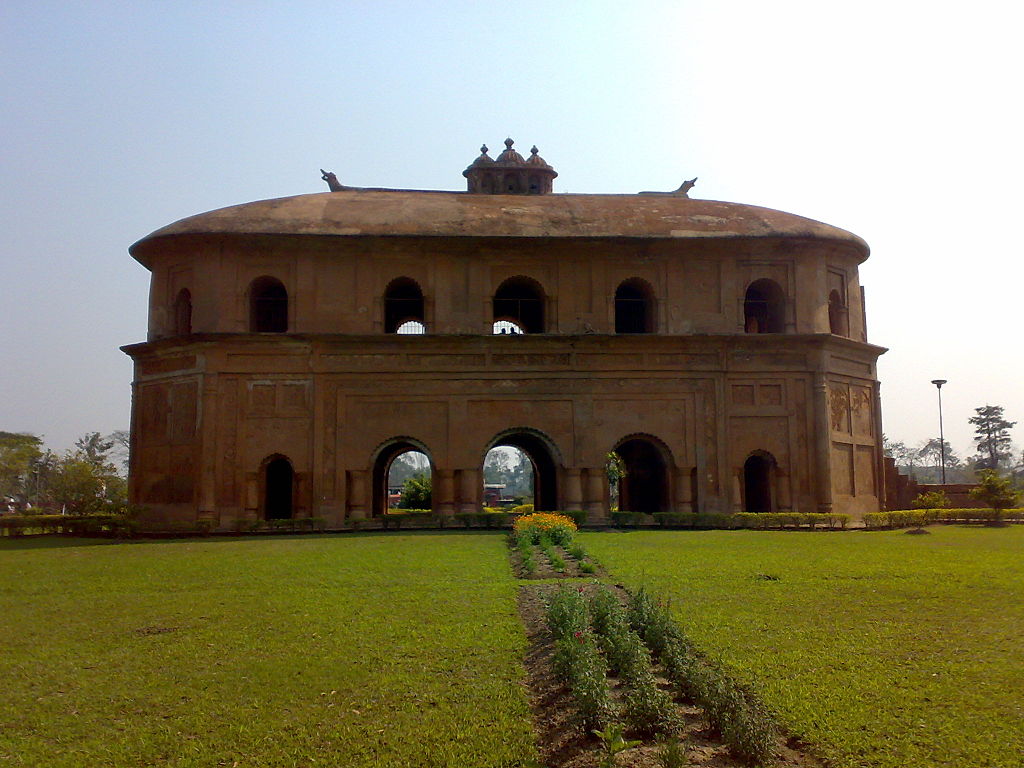 Talatal Ghar
Assam
Originally built as an army base, Talatal Ghar in Assam was built by Swargadeo Rajeswara Singha. The structure was built with two secret underground tunnels for escape in case of enemy attack. A monument of Tai Ahom architecture, Talatal Ghar constitutes the Rangpur Palace (a seven-storied structure) and Kareng Ghar. You can also explore the ammunition store called 'Khar Ghar', which is situated near the palace. Recent excavations have found remains of wooden logs and post holes suggesting that a structure of impermanent material once existed at this site.
Arvalem Rock Cut Caves
Goa
Goa is not just about its beaches, churches and waterfalls. Just when you thought you have explored every inch of this small state, it surprises you with this little gem. Popularly known as the Pandava Caves, Arvalem Rock Cut Caves date back to the 6th century. Located in North Goa's Bicholim township, the rock structure of these caves have been cut into laterite stone. They retain an appealing factor due to its mysterious origins and structure. Book easily available flights to Goa via Ixigo and enjoy a drive to Bicholim by a taxi or bus.
Rabdentse Ruins
Sikkim
Located in Pelling, West Sikkim, the ruins of Rabdentse requires a hike through dense woods to reach. The long walk leads to surreal sights of the skyscape of Sikkim that takes your breath away. These ruins, categorized into the northern and the southern wing, make for an archaeological site that is a part of the Buddhist religious pilgrimage circuit. The northern wing houses the royal residences, while the southern wing was a place where the commoners' problems were heard by the kings.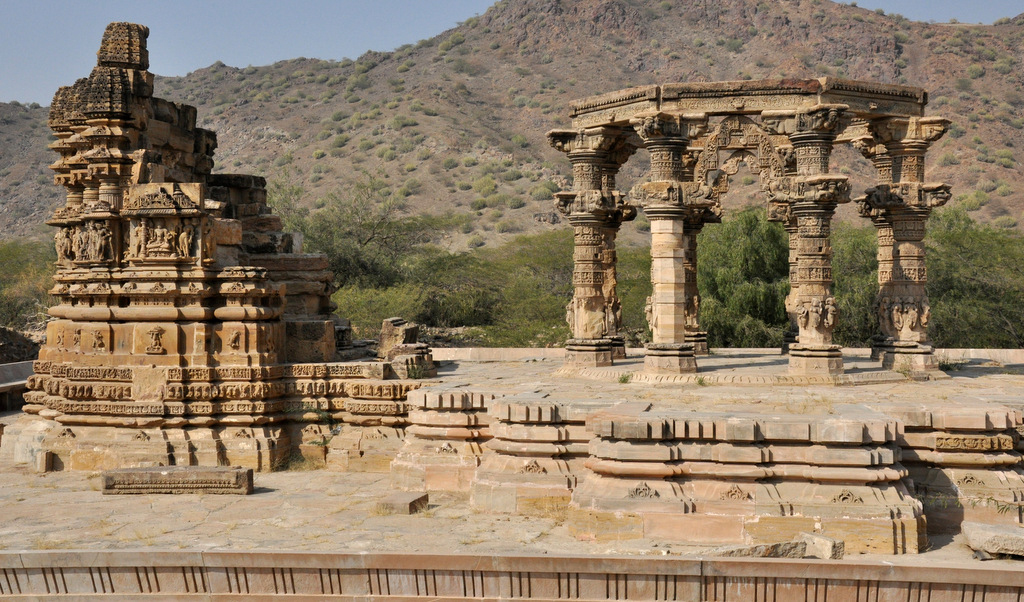 Kiradu Temples
Rajasthan
Kiradu Temples in the Barmer district of Rajasthan are an array of ruined temples on the outlines of the Thar desert. There are at least five temples in ruins out of which only the Someshvara Temple (dedicated to Lord Shiva) is in good condition. Legends say that Kiradu was deserted a long time ago due to a sage's curse. There is a mystified aura around these temples but it is believed that these temples were originally decorated with sculptures built in Solanki architectural style. Due to its erotic architecture, the temple is often referred to as "The Khajuraho of Rajasthan." Localites say that the temples have a haunted presence and therefore the surroundings are devoid of any human presence after sunset.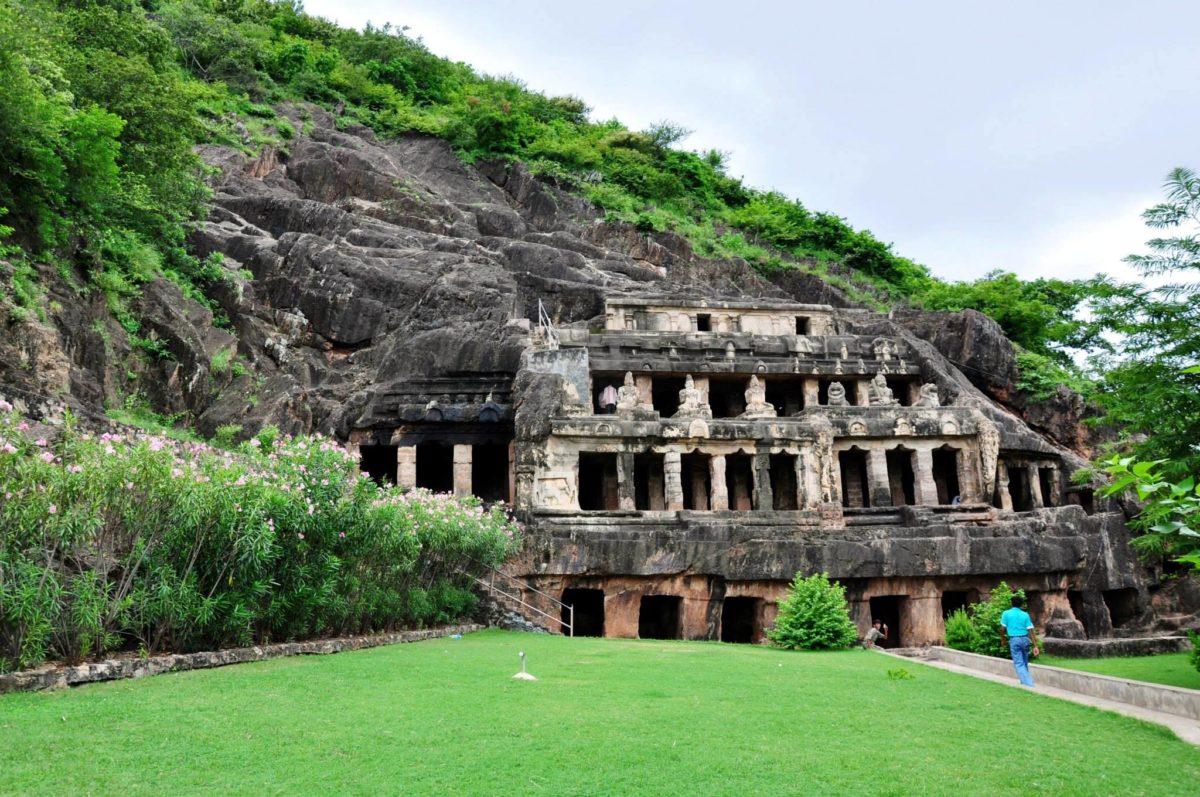 Undavalli Caves
Andhra Pradesh
A monolithic example of Indian rock-cut architecture, Undavalli Caves are located six kilometers away from Vijayawada. Carved out of sandstone, these caves were started as Buddhist temples but later they were converted to Hindu temples. The major attraction of these caves is a huge recreated statue of Vishnu in a reclining posture carved out of granite. Astound your eyes with a visit. The cave has a stirring legend attached to its name–it tells that here starts nine kilometers long underground passage leading to the sacred Mangalgiri mountain. Localities believe in its existence and consider that the entrances have been closed and hidden by authorities to avoid accidents.
India is a land of many structures and their many stories. Discover some of them on your visit to the above-listed destinations.
About the Author: Pratima Sharma is a writer by profession. She loves to read, travel and occasionally, take pictures. She is a day-dreamer, nature lover, believer of destiny, and follower of stars.