By: Andrea Gambino
When you imagine a trip to Italy, your thoughts likely go to Rome, Florence or Venice–the "Big Three." And it makes good sense–those cities are bursting with attractions. Similarly, your thoughts probably also go to busy city centers, lots of walking, and endless waiting in long lines to see those attractions close up. Sure, you see a lot, but often the guests of those Big Three tours return home needing a vacation from their vacation!
Imagine a different kind of holiday–one with a slower pace–a vacation where you trade those tours to the big city for time spent in the countryside, with all the historic treasures and extraordinary geography hidden in rural Italy.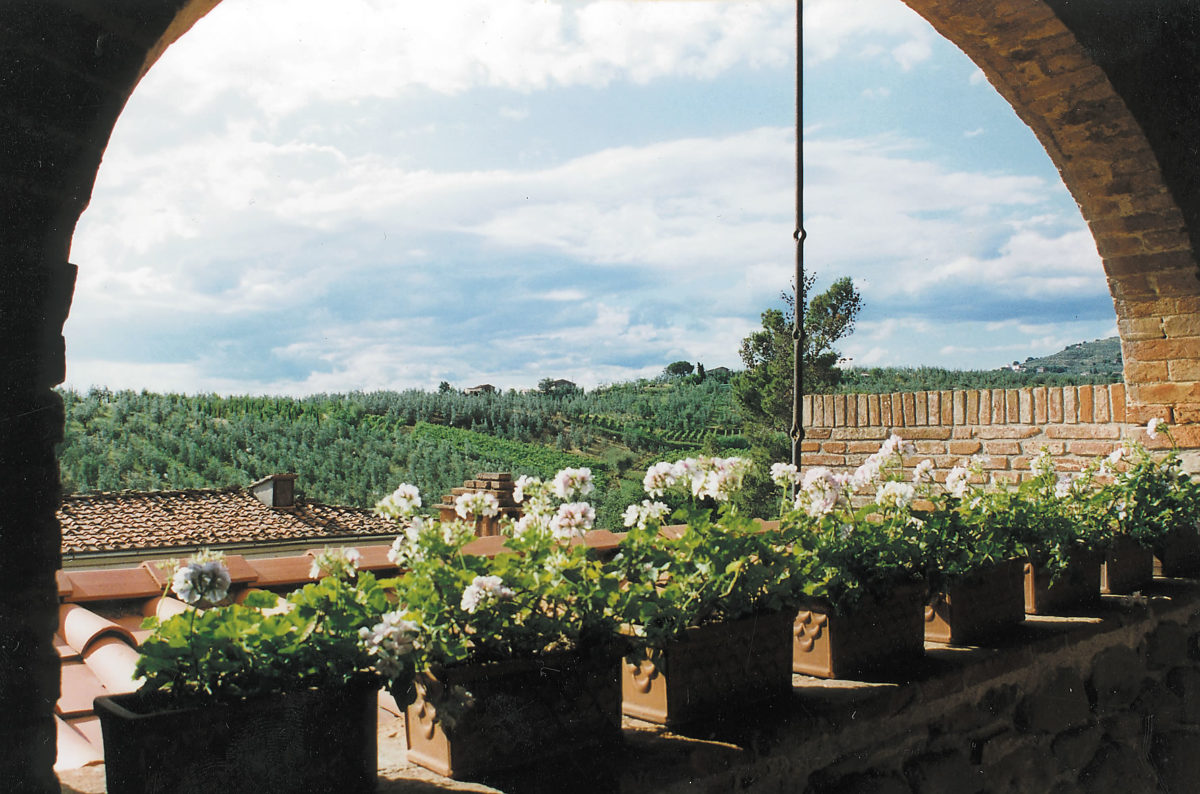 Authentic Living

The trend towards getting back to nature, slowing down and staying local is soaring in popularity all over the world. People are drawn the idea of the "100-mile diet,"of authentic living, of collecting experiences rather than photos and things. But it's not just a way of life that people are adopting at home. It's a trend that is influencing the kind of travel people want too.
Enter: Agritourism
"Agritourism: noun 1. tourism in which people stay in accommodation on working farms…" While the prefix agri refers to anything connected to the countryside and farming, agritourism is much more than simply visiting farmland. And that's especially true in Italy.
Think of "agriturismo" (in Italian) as an exciting alternative to touring the big cities. Inspired by a disparate curiosity, like the sentiment once expressed by poet Robert Frost, agriturismo is about taking the roads less traveled and enjoying all the differences as a result.
Given Italy's rich history—with centuries of agrarian society, flourishing city-states, and feudal rulers—a visit to the Italian countryside offers ample opportunity to explore ancient architecture, see examples of fine art and craftsmanship, and immerse yourself in other aspects of Italian history and culture.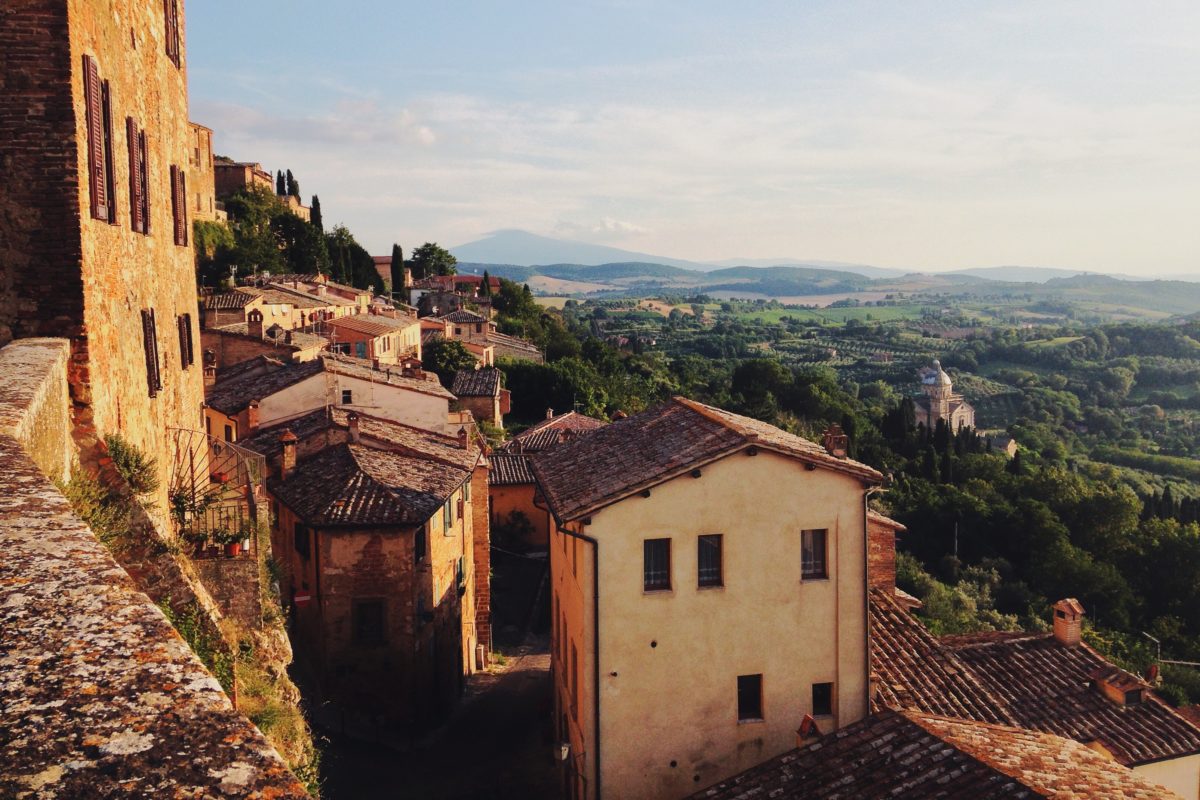 "Rustic" doesn't mean "rough"
Don't get bogged down by the definition. If you think agriturismo means staying in sparse and uncomfortable outbuildings and being forced to "get down and dirty," you'd be wrong. (Unless, of course, that's the kind of experience you're after—then it can be arranged!)
Rather, the only certainty under this definition of agritourism in Italy is that you'll be staying in a former country house. In most cases, those rustic homes have been updated to include all the modern comforts while retaining all the charm.
Every site is different, each carefully updated and with its own past written in the architecture, rooms, and furnishings. When you stay in a building where the walls were bricked by hands generations ago, the feeling is much different than when you stay in a modern chain hotel with standard room designs and matching décor. It's gives a real sense of the tastes and styles of the people who lived in the area in years past (potentially tracing trends over different eras).
You might stay in a heritage building in the centre of a small countryside village, an ancient estate out in the countryside, or a charming old inn. The atmosphere will be quiet and peaceful, the air fresh, and the hospitality warm and attentive.
Agriturismo gives travellers the rare opportunity to walk on renovated ancient floors of terracotta, stare up frescos on ceilings made by artists long since gone, or sit under the exquisite geometry of criss-crossed beams hewn in ages past. And again, while the vintage is preserved, agriturismo lodgings have modern comforts like air conditioning, elegant bathrooms, and often a swimming pool in the garden. Wherever you stay it will be in style.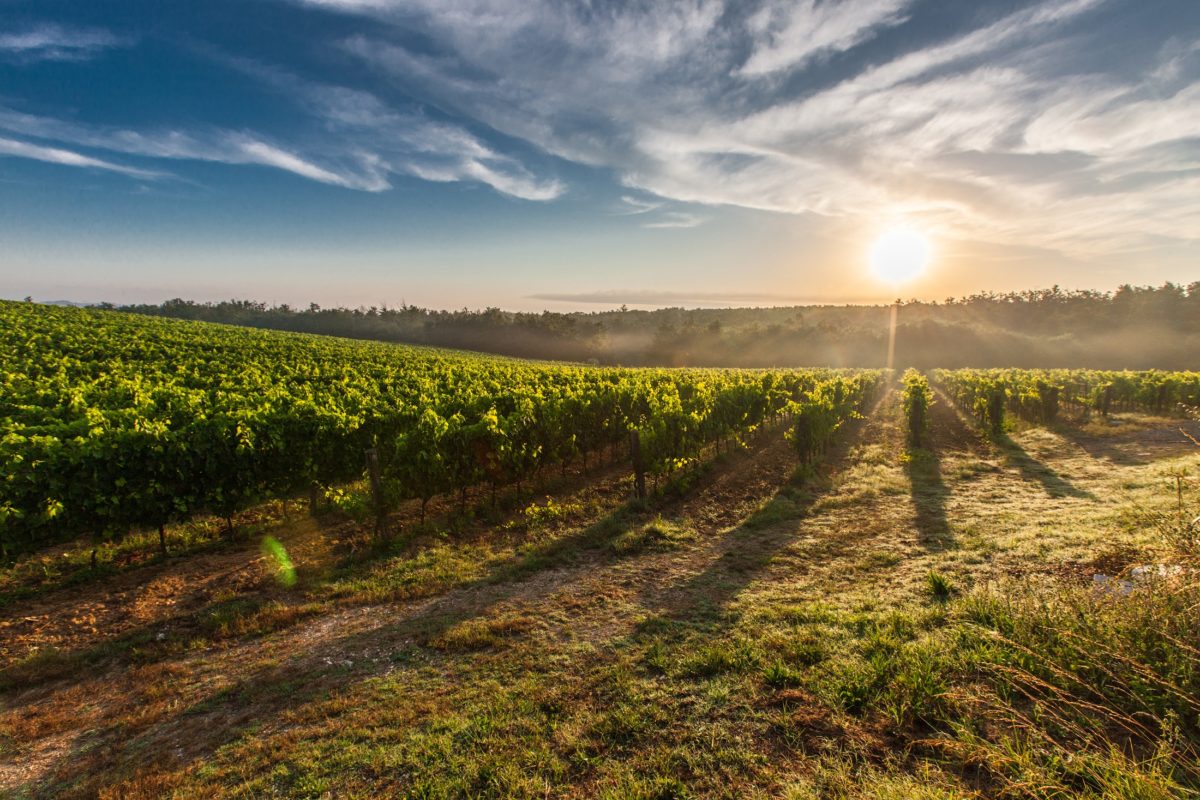 Real working farms and vineyards
In the strictest sense, agriturismo requires that the hospitality activity is secondary to the agricultural production, which in Italy is most commonly wine from expansive vineyards, extra virgin olive oil, fruit or vegetable crops, or raising livestock. In the tourism industry, the term is used a little more broadly to refer to any guest house or hotel in the countryside that is immersed in nature, and usually offers a stunning view.
Italians are known for the best food and wine and that is every bit as true in the countryside. When you travel in rural Italy you can expect fabulous homemade products. Most agriturismo kitchens and restaurants use locally-sourced ingredients that are generally organic. Almost everything is what Italians call "0 kilometers"–meaning that it comes from small vendors in the nearby countryside and isn't trucked in from far-off distances via mass food distribution chains.
Agriturismo is undeniably a growing niche for people who want to get off the beaten track and enjoy a more boutique travel experience than the traditional tour package. When you care more about the experience and the adventure, agriturismo will satisfy your desire to get away and discover the inner soul of a new destination.
Ca Du Ferra: Farm & Relax
One of my favorite agriturismo discoveries is Cà du Ferrà in beautiful Bonassola on the Cinque Terre, where a vineyard and farm boasts breathtaking views of the ocean. Here, guests stay in crisp, clean and comfortable rooms while they experience life on a real working vineyard and enjoy the attentive care of the charming owners.
Other agriturismo experiences that I love include the Locanda San Giorgio in Piedmont, which exudes the charm of the Italian countryside while maintaining a four-star level accommodation. Then, a little more grand, is the stunningly majestic Tenuta Bricchi, with its panoramic views and tastefully appointed rooms. In Tuscany, we suggest the Hotel Belvedere di San Leonino, with its large comfortable rooms; the Ultimo Mulino, which was once an old mill; or the five-star Castello di Spaltenna, which is an exclusive resort and spa with a Michelin-starred restaurant.
Truly, nowhere in Italy's beautiful countryside will disappoint and the memories you make while staying there will last a lifetime. Agriturismo in Italy gives you the chance to explore the other side of Italy, the road less traveled, where al fresco is the freshest of air, with food right off the farms, and a truly warm welcome.
About the author: Andrea Gambino is passionate about travel—especially travel that respects local culture, explores off-the-beaten-path destinations and leaves few footprints yet makes memories that last a lifetime. He set out on his first trip at 20-years-old and hasn't stopped since. Andrea is a co- founder of LocalWonders Travel in Italy and enjoys seeing the country he loves through the fresh eyes of his guests.