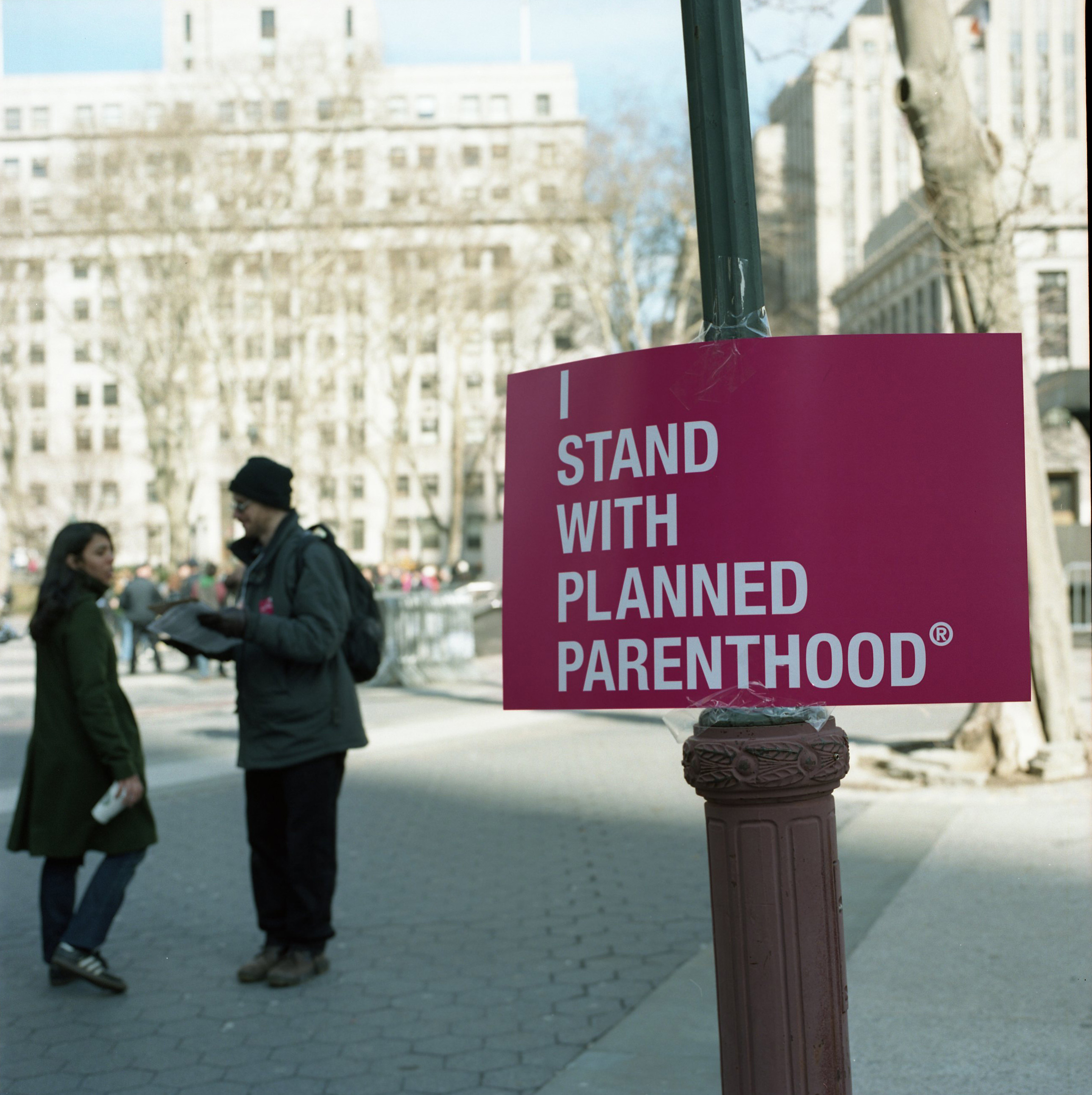 By Chantal Lozano
Since the election, I've read many headlines about the surge in appointments for IUDs and donations to Planned Parenthood under Mike Pence's name. Amid the growing concern for accessible and affordable health care options for women, creative ways of supporting Planned Parenthood are emerging.
Many people have turned to art as an outlet. Jewelry makers, painters and ceramics artists are selling their work through holiday sales and silent auctions—giving 10 percent or more of proceeds to Planned Parenthood.
Through the end of December, Seattle-based jewelry company Which Witch Handmade is funneling some of its profit to Planned Parenthood. Its Etsy page states: "In light of election results, we at Which Witch Handmade wish to defend the fundamental necessity of reproductive healthcare services and donate 100% of the proceeds of our Five of Swords Black Labradorite Lunar Cycle Necklace to Planned Parenthood."
"If we pool those dollars, our influence extends beyond the sum total of our individual efforts," said Which Witch owner and artist Laurel Newnham.
Other supporters are hosting fundraising events. The Los Angeles-based organization Nasty Women Portraits was formed in honor of the trending Twitter hashtag #NastyWoman, after Donald Trump interrupted Hillary Clinton by calling her a "nasty woman" during a presidential debate. Tonight (Dec. 8), Nasty Women Portraits is hosting an open-to-the-public Inaugral Event in Los Angeles. Guests will have their photo taken in the style of photographer David Seidner's classic portrait of the black-turtlenecked Hillary Clinton. Guests can bring their own turtleneck, or one will be provided. Excess turtlenecks from the event will be donated to Goodwill. There will be food, drinks and music. Admission is free, a $5 donation is encouraged and all proceeds go to Planned Parenthood.
"We are organizing an event to act as a motivating force," said Erin Douglass, founder and photographer of Nasty Women Portraits.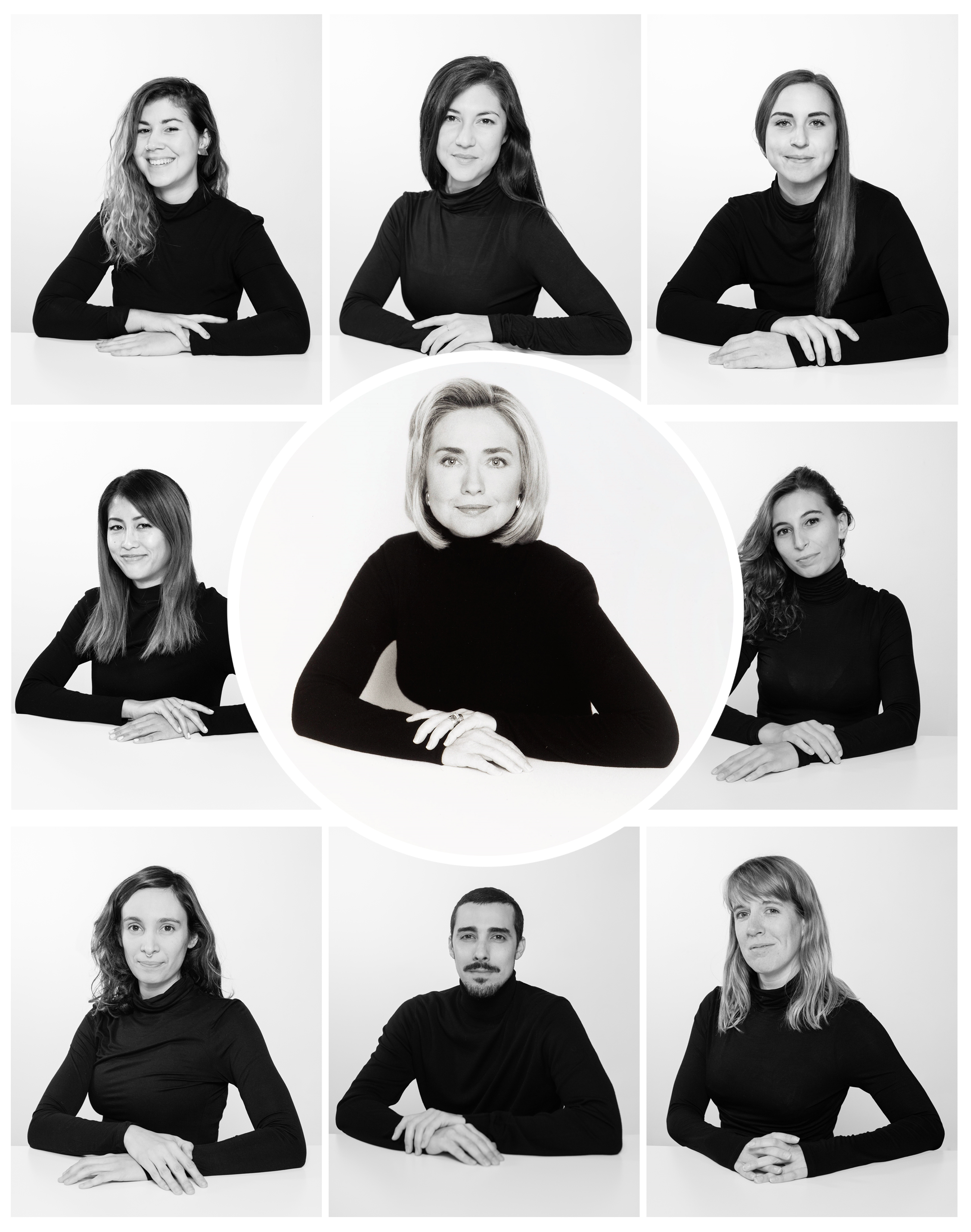 Photo provided by Erin Douglass/Nasty Women Portraits
If tonight's event is a success, the group hopes to turn it into a series.
The election results have even influenced support from abroad. The UK Friends of Planned Parenthood, founded by Helena Horton and Jade Azim, launched a campaign to raise money to support American women's reproductive rights with a GoFundMe page. In addition, they will be hosting a Boat Fundraiser in London on Jan. 19, 2017, which will include food, drinks and guest speakers. All proceeds will go to Planned Parenthood.
Planned Parenthood has encouraged supporters to use the hashtag #WeWontGoBack on social media. People are also employing #StandByPP. One Twitter user in Texas is even rejecting Christmas gifts from his friends and followers, asking them instead to donate to Planned Parenthood.
There are plenty of ways to show your support. If you can't donate, sign up to volunteer. Freelance writer and long-time supporter Jillian Richardson never allows volunteers to go unnoticed. "I know they had a hard job—and I made sure to thank them for what they were doing every time I walked by," said Richardson.
The value of Planned Parenthood isn't exclusive to women. Its services range from birth control options and counseling, STI testing, cancer screenings to general health care. "I've seen plenty of male-identifying people there for STI tests," said Richardson. "Yes, it's crucial to support a woman's right to choose if she wants to get an abortion or not. A donation is a sign of supporting sexual health for people, no matter their income level, as a whole."
Note: An earlier version of this story misspelled Jillian Richardson's name.
About the Author
Chantal Lozano is pursuing her M.A. in publishing and writing at Emerson College. She is also a production editor at Redivider. She has previously interned at Appalachian Mountain Club, Great Taste Magazine and KTLA 5 Morning News. Follow her on Twitter @chantilly___.

Lead photo by Triebensee/Flickr