America is the world's most generous nation on earth. In 2015, we donated over $373 billion to charities, according to the Annual Report on Philanthropy.
Ever wonder which U.S. cities are the most giving? A good way to tell is by looking at the various charitable programs happening throughout a given city and how local urbanites contribute to helping these projects grow and thrive. The selfless act of giving definitely says something about the character of a person, so we can probably assume a city filled with givers is a more compassionate, empathic place.
From a travel perspective, this is quite an awesome thing. Nothing beats a trip filled with meeting kind people and forming new relationships with locals. There is also the possibility to get involved in some progressive initiatives during your visit. From beach cleanups to urban gardening, to programs that uplift the homeless, there are plenty of opportunties to make a positive impact throughout your travels.
We worked with Travelocity to put together a list of ways to get involved with nonprofits doing some pretty incredible things in the most giving cities in the U.S.
Humanity Unified International is dedicated to lifting vulnerable populations out of poverty through education, food security programs and economic opportunities. Once a month, the organization runs a volunteer program that includes a morning education session that discusses their current projects and an afternoon session on the streets of New York City delivering food to the homeless. This is a great opportunity for travelers to make a positive impact during their visit. For more information on this program email: [email protected]
Photo of West Palm Beach by Ian Dolphin
The mission of Keep Palm Beach County Beautiful, Inc. is to enhance the quality of life in Palm Beach County through programs to reduce litter and waste; increase recycling; beautify; maintain and sustain public spaces; and inspire generations of environmental stewards. Travelers to the West Palm area can get involved in cleanup efforts through the organization's volunteer-based beautification events such as the International Coastal Cleanup in the fall and the Great American Cleanup every Spring. KPBCB also supports ongoing local cleanup and beautification initiatives throughout the year by providing logistical supplies and support to volunteer groups. To learn more about these opportunities, visit http://www.keeppbcbeautiful.org/index.html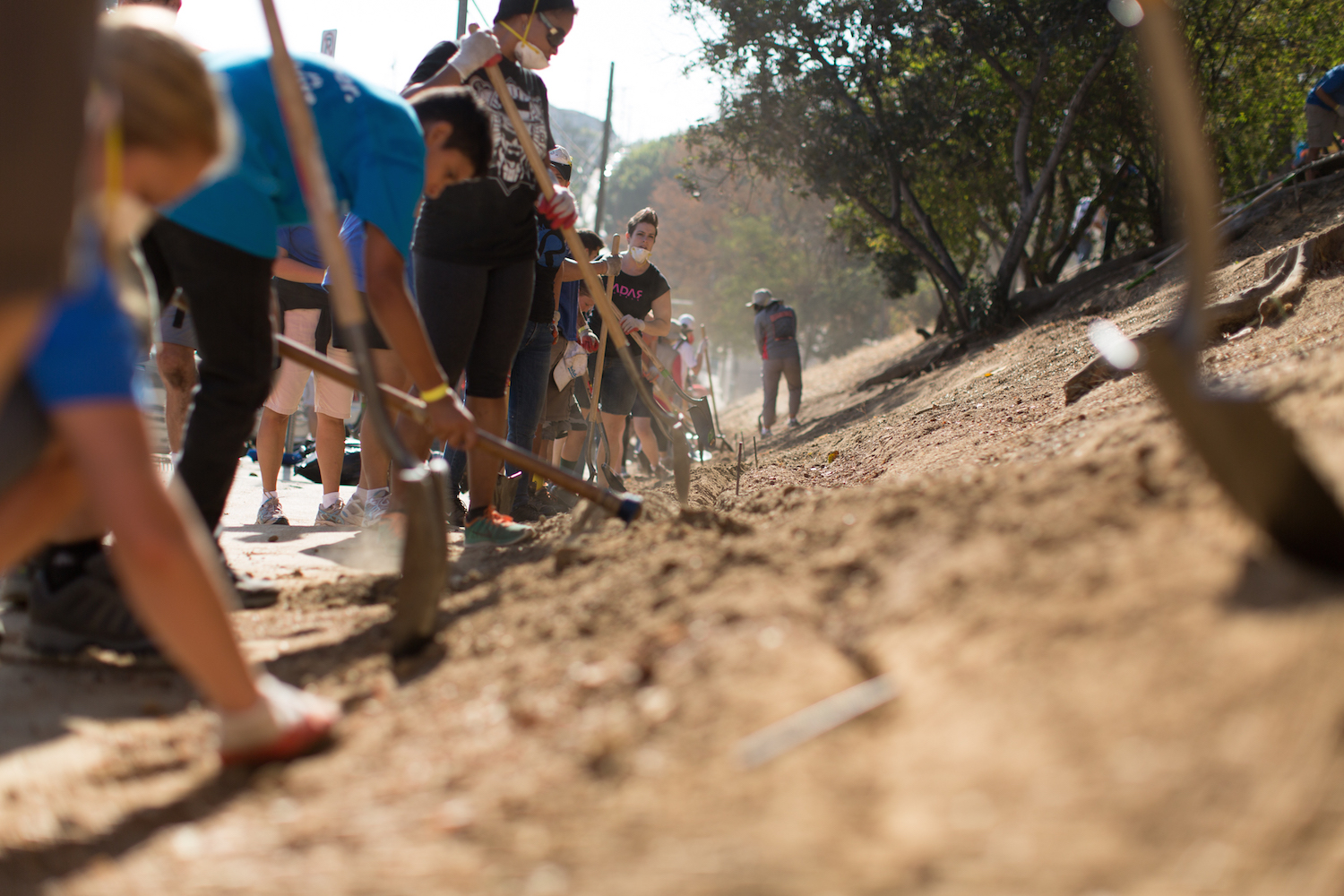 Photo via LA Works
L.A. Works is a nonprofit, volunteer action center that creates and implements hands-on community service projects throughout the greater Los Angeles area. The organization posts a monthly calendar with more than a hundred opportunities to get involved through unique volunteer programs. Travelers can search the L.A. Works Volunteer Opportunity Calendar to sign-up for a variety of programs and community events that support anything from farmers markets, to artists to education for inner city kids.
Photo via Rio Grande Community Farm
The Rio Grande Community Farm seeks to connect people, earth, water and wildlife in an urban setting by farming sustainably, enhancing wildlife habit, educating the community and providing fresh, certified organic food to diverse populations. The nonprofit offers education programming and advocates for sustainable agriculture through numerous initiatives. Travelers can get involved by making an appointment to volunteer on the farm. Duties include anything from weeding, watering, planting, harvesting or being assigned to a special project. You can request an appointment to volunteer here.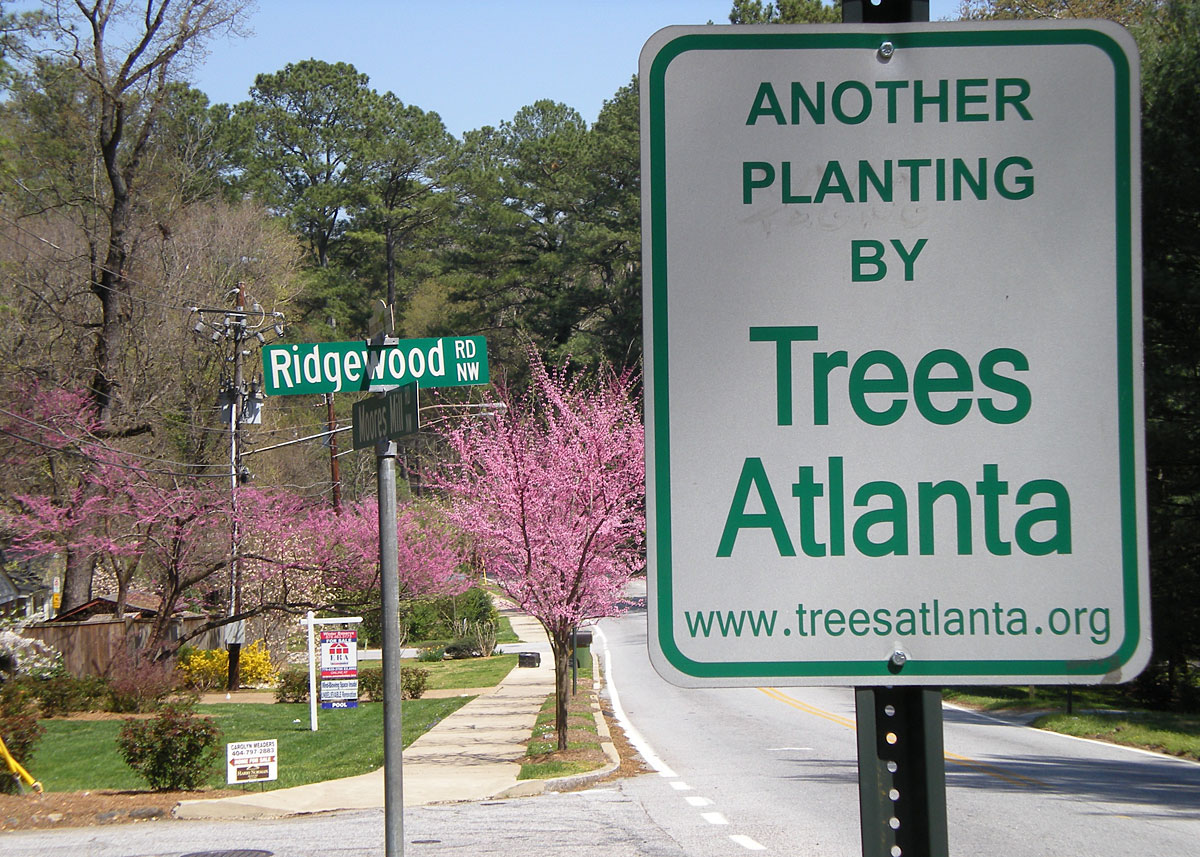 Photo via Trees Atlanta
Trees Atlanta is dedicated to protecting Atlanta's urban forest through planting, conservation and education programs. If you're passionate about trees and conservation, there are plenty of ways to volunteer during a stay in Atlanta. The most popular volunteer activity is the organization's weekly Saturday projects. On Saturday mornings from 9 a.m. to 12 p.m., volunteers can sign up for tree plantings, tree care, or forest restoration programs (depending on the time of year) in different neighborhoods around the city. Other volunteer opportunities such as weeding at the Trees Atlanta Kendeda Center, event preparation, and watering or mulching with the Urban Forestry Crew happen throughout the week.
Feature Photo of Atlanta by Richard Cawood