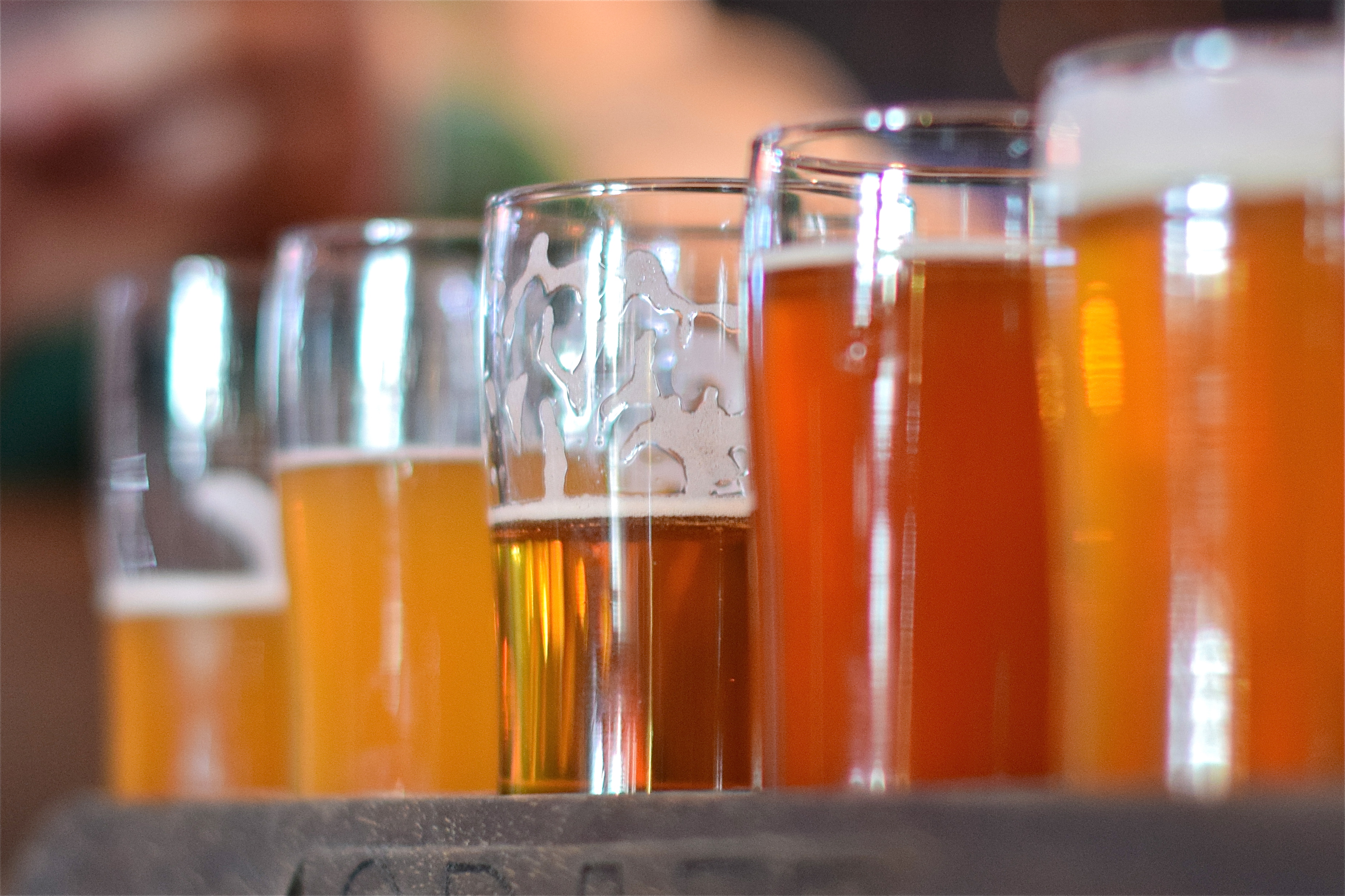 by Chantal Lozano
As a Southern California native, I've visited the most laid-back breweries that have the quirkiest collection of flavors. Many of my favorites are microbreweries, or small, independent beer producers that focus on quality versus quantity.
These brewers may produce fewer than 2 to 6 million barrels a year, compared to larger beer producers, like Anheuser-Busch Inc. (owners of Budweiser, Stella Artois and Shock Stop), Heineken and Pabst Brewing Co., which make 8 to 300 million barrels. Another cool thing is that microbreweries typically distribute only locally. It makes traveling for a craft beer lover, such as myself, a whole lot more interesting, too. If you're ever in Southern California, here are some breweries you need to visit.
1840 W. 208th St., Torrance, CA 90501
My first experience at a microbrewery was here. Its large communal tables, complimentary popcorn and modest set-up made me feel right at home. It's also pet-friendly. People bring in their dogs all the time. The sight of smiling, semi-drunk patrons trying to contain the urge to pet a stranger's furry best friend fills me with joy every time I visit. The brewery welcomes outside food, so feel free to pack a picnic or bring in take-out from a nearby eatery. If you feel so inclined, there's a fridge by the cashier and bar where you can buy a six-pack to take home.
A popular choice is Grandma's Pecan English Brown with its fun name and playful illustration of a grandmother on a rocking chair on the can, but I say go with the Blood Orange Amber Ale (7.20 percent ABV), part of the brewery's Juicebox Series. This easy-drinking brew mixes creamy cocoa and vanilla bean flavors with a blood orange finish. It is reminiscent of the orange-cream chocolates in the holiday chocolate boxes.
130 S. Highland Ave., Fullerton, CA 92832
Any place with a giant Jenga set and a generous beer list is a good place, and Bootlegger's has both. Its year-round brews are a range of IPAs and Belgian styles. If you want to try one of its year-round brews, try the Golden Chaos Belgian-Style Ale. It's crisp, light and goes down smoothly; but I suggest going for something more fun and celebratory, like the winter release, Chocolate Mint Porter (6.1 percent ABV). It's brewed with mint and has a light fizz that helps balance the mocha and mint flavors so they don't overwhelm each other. If Christmas had a flavor, it would be this brew.
980 Park Centre Dr., Vista, CA 92081
Located in the beautiful, sunny San Diego County, this brewery's mission and attitude is as fun as the name of its brews, like Me So Honey, Dammed! and—my favorite—Peanut Butter Milk Stout (5.3 percent ABV). With a creamy dark chocolate and peanut butter flavor, this is a great dessert beer. But beware: this brew contains lactose. Those who are lactose intolerant should refrain. The brewery recommends turning this beer into a float for a pleasant twist on the classic American dessert.
9045 Carroll Way, San Diego, CA 92121
Ballast Point's tasting room is very spacious with plenty of natural light. You'll be able to soak in the Southern California sun even indoors enjoying these brews. T­­he brewery also sells merchandise from T-shirts to pint glasses, as well as raw materials, like hops and malts and at-home brewing equipment, for the fellow local brewer and those aspiring to be.
From the Red Velvet on Nitro to Boob Check Awareness Ale (a hibiscus-flavored brew in support of Breast Cancer Awareness), this brewery has the most eccentric flavors I've ever tasted. The Thai Chili Wahoo (3.66 percent ABV) is for the adventurous and Bloody Mary enthusiasts. I've tried other beers with spices, but none were like this before. The chili is prominent with hints of citrus and ginger. There's a burn as it goes down.
717 Dunn Way, Placentia, CA 92870
Craft beer lovers rave about this place, and I understand why. A long draft list, custom flights, friendly bartenders and a spacious tasting room—what else can you ask for? From Belgians to Sours, there's something for everyone on this beer list.
Whether you're a SoCal native or not, go for the Or Xata (7.2 percent ABV). This brew mimics the flavors of Horchata, a semi-sweet and milky non-alcoholic beverage originating from Spain and Latin America that has become popular is Southern California. The brew's smell is much like the Horchata, and its taste is of cinnamon and subtle hints of fruitiness, cream, and grain. The Bruery's website even suggests good food pairings with this sweet brew: "Al pastor street tacos, fresh corn tamales, homemade flan, a mariachi fiesta, followed by a siesta."
About the Author
Chantal Lozano is pursuing her M.A. in publishing and writing at Emerson College. She is also a production editor at Redivider. She has previously interned at Appalachian Mountain Club, Great Taste Magazine and KTLA 5 Morning News. Follow her on Twitter @chantilly___.

Lead Photo by littlekiss/Flickr