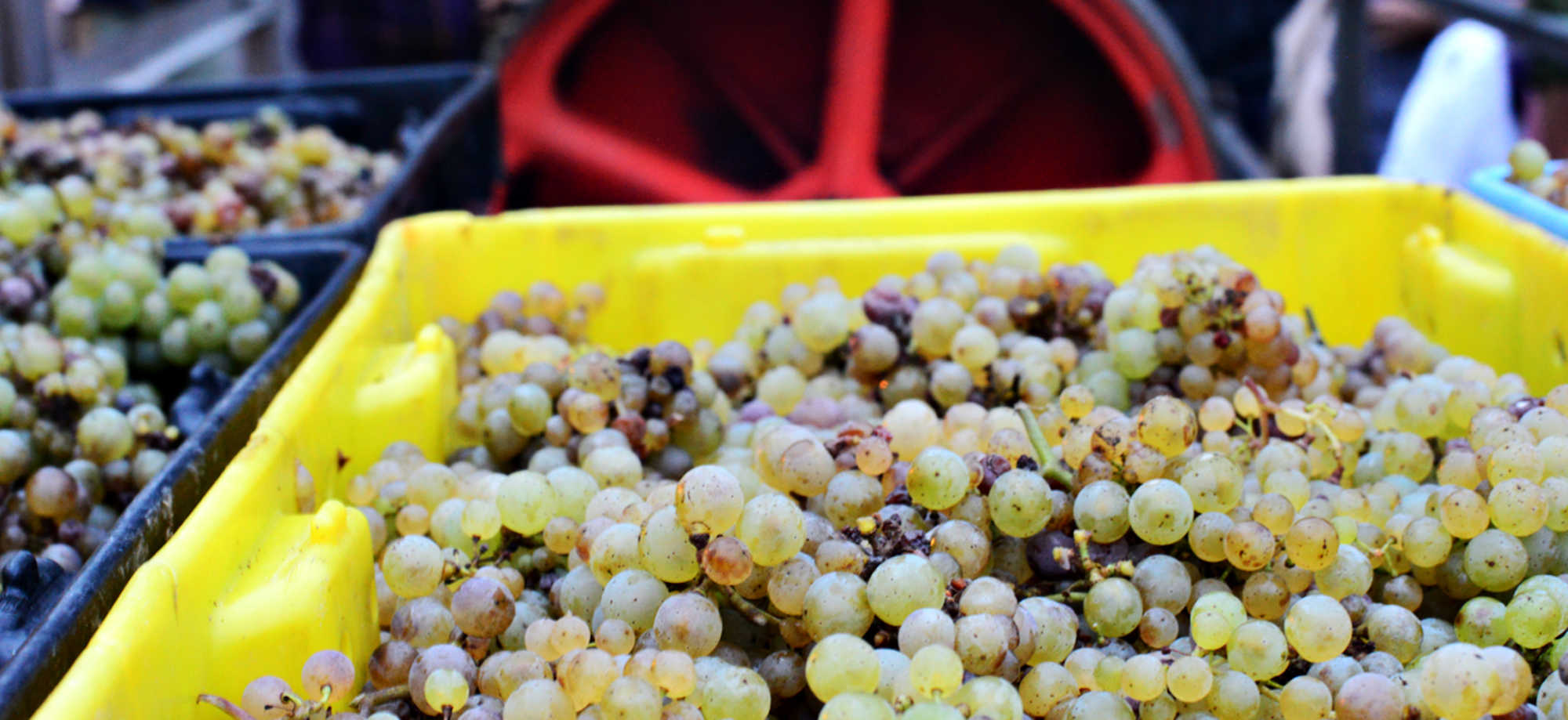 Orange wine is having a moment. 
And there has never been a better time. As summer blends into fall and whites and rosés are shelved until next year, and bold reds seem too evocative of a long winter to start just yet, orange wine has answered a call.
The latest trend in viticulture, orange wine is emerging from the Finger Lakes of New York—the upstate region around Seneca, Cayuga, Canandaigua, and Keuka Lakes—as an unexpected but welcome autumn drink. A region long known for its Rieslings, Gewürztraminers, and Ice Wines, the Finger Lakes boast over 10,000 acres of vineyards and over 150 wineries (not to mention some of the most impressive fall foliage on the east coast).
Lusciously colored, tannin-rich wine, made from white grapes fermented with the skins and seeds, orange wine might not be like anything you've tasted before. Echoing a full-bodied white, the crispness of rosé, and the refreshing bite of cider, this wine is nothing if not unique.
If you need another excuse to find yourself in the countryside this autumn, head up to the Finger Lakes for Cider Week—a weeklong festival of events and tastings—which runs through October 9th. Make sure you try at least one orange wine and see if you don't go home with a bottle. Or two.
Don't leave before visiting:
Billsboro Winery
Geneva, NY
Tasting Recommendation: Orange Wine
Keuka Lake Vineyards
Hammondsport, NY
Tasting Recommendation: Orange Wine
Finger Lakes Cider House at the Good Life Farm
Interlaken, NY
Tasting Recommendation: Describe your favorite white wine to Melissa Madden, the owner, and she'll find a cider to match your palette
Black Bullton Distilling
Rochester, NY
Tasting Recommendation: Apple Pie Moonshine
ABOUT THE WRITER
Madeline is a full time adventurer, all the time photographer, and sometime writer living in New York City. She currently works as the Director of Development for the Poetry Society of America, the nation's oldest poetry nonprofit, and previously worked in the human rights field, focusing on fundraising for grassroots organizations working with marginalized communities in the developing world. Follow her adventures on Instagram at @madolionw.