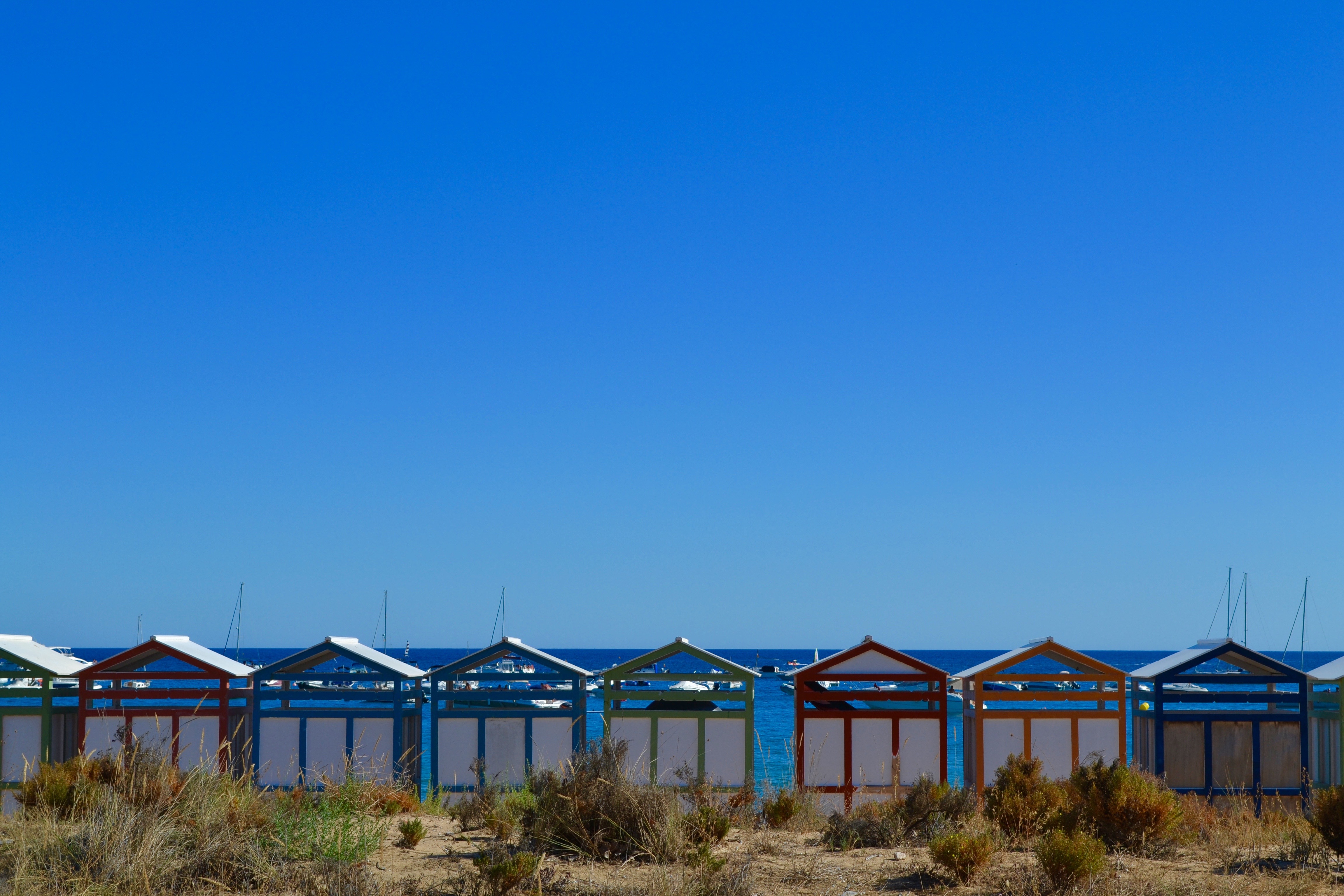 Summer in Catalonia. Those three words hold so much promise—lush late-night meals, rambles past ancient walls, afternoon swims in the sea. If you can tear yourself away from the unending allure of Barcelona and the blinding beauty of Cadaqués, head to S'Agaró, a town time forgot but glamour could not escape. Summer is long here and the water is swimmable well into the fall. While there are many options of where to stay, climb to the town's highest vantage point to the indomitable, old-world, deservedly famous Hosta de la Gavina.
Since 1932, Hosta de la Gavina has been welcoming guests to its handsome Mediterranean- facing property perched atop one of the loveliest stretches of Spain's Costa Brava. With past guests including Charlie Chaplin, Ava Gardner, Frank Sinatra, Liz Taylor and members of Spain's royal family, it's not difficult to feel yourself slipping back into a world of old European elegance that appears to have remained unscathed from Spain's Civil War, World War II, and the country's current ongoing economic crisis.
Over breakfast buffets so beautiful they could induce tears—cheeses from across the continent, Iberian meats, fresh figs and melons, and nearly half a dozen fresh fruit juices to mix with the day's first glass of cava—you're as likely to be as distracted by the other guests as you are by the view—a German man who speaks five different languages before his eggs get cold, a Silicon Valley family with nanny in tow, and an occasional British couple whose paleness could trick you into thinking it's January. But January it is not. This is summer in Spain and the sea is crystal in its clarity.
As tempting as an all-day lounge at the near-perfect pool, and as close as the beach is, head to the coves, reachable by a gorgeous cliff path dotted with white stucco villas proudly flying Catalan flags. Arrive early and perch yourself on a flat warm rock until you're sun drunk and swim until your skin prunes. Conclude the day with a glass of cava at the pool, watching the docked boats bob in the water and the sun set over the hills. Repeat.
While this writer did not try the spa or partake in any of the offered activities (hiking, biking, tennis, etc.), dinner at the hotel's restaurant Candlelight, with a menu by Romain Fornell, the youngest chef to get a Michelin star, was worth breaking a six-year vegetarian streak. Make sure you try the sea urchin cream and John Dory and don't skip the Jivara mousse for dessert.
While the overly-starched sheets may leave you counting sheep, the view of the sea and the hotel's inescapable charm and timeless appeal may just leave you feeling reluctant to ever go home again.
Doubles from 300 euros
Open Easter to November 1
 About the Writer
Madeline is a full time adventurer, all the time photographer, and sometime writer living in New York City. She currently works as the Director of Development for the Poetry Society of America, the nation's oldest poetry nonprofit, and previously worked in the human rights field, focusing on fundraising for grassroots organizations working with marginalized communities in the developing world. Follow her adventures on Instagram at @madolionw.
The writer's accommodations were sponsored by the hotel.