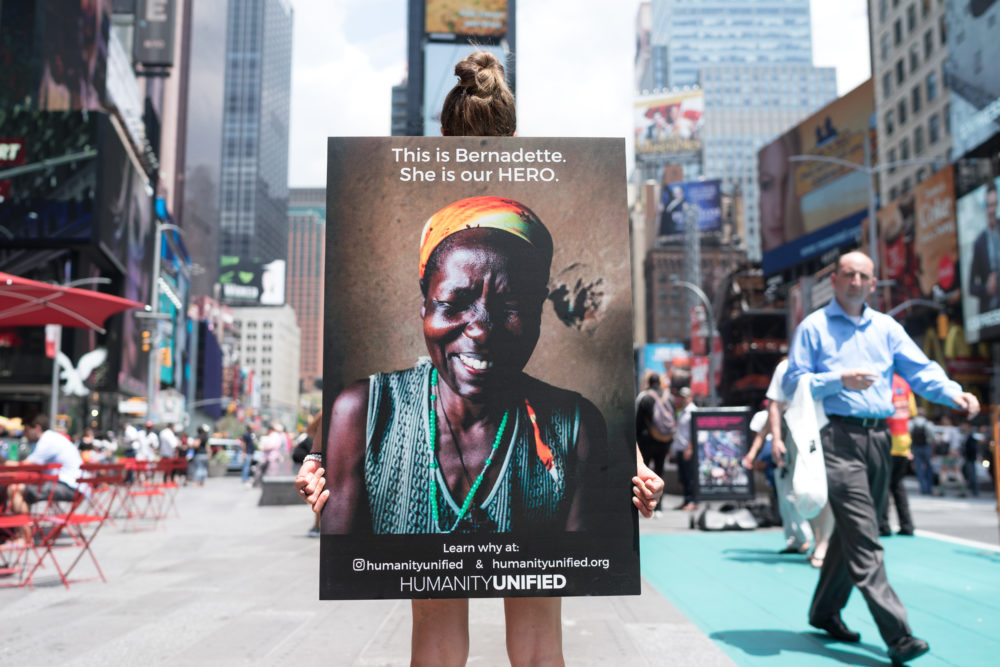 Bernadette is our hero.
She is just like you and me. She has a mother and a father, a family of her own, a community she belongs to and a job. But Bernadette was born into difficult circumstances. She's experienced a genocide that tore families, communities and friendships apart. Her days are filled with intensive labor working on a farm that she must walk to on foot across a hilly landscape, and she earns just enough to provide one meal for her family each day (in a good month two meals a day). She can't afford healthcare because it's too expensive and she spends most of her monthly income on school fees.

Despite her circumstances and hardships, Bernadette continues to strive towards her dream of providing everything for her family: three meals a day, healthcare, education and maybe even some savings. When you meet Bernadette, you can't help but to feel her optimism; her determination to make that dream come true. She isn't just our hero, but a hero to her family and her community.

Today you can be a hero on Day 1 of our Hero Challenge by helping Humanity Unified International provide Bernadette and the 100 other Rwandan women in her cooperative with the skills, tools and education necessary to rise above poverty.

Our goal is to raise $10,000 during this challenge and we can't do it without your help!
Today we challenge you to go out in the world and help us spread awareness about this powerful campaign by sharing this post on Facebook, Instagram, Twitter and Snapchat.
You can follow along with the Hero Challenge here at The Culture-ist and on all of Humanity Unified's social networks (feel free to use HU's photos to promote this campaign, they just ask that you credit @lifedezigned):
Now more than ever, we need to spread the message of peace, love and compassion wherever and whenever possible. Take action today and be a catalyst for positive change.