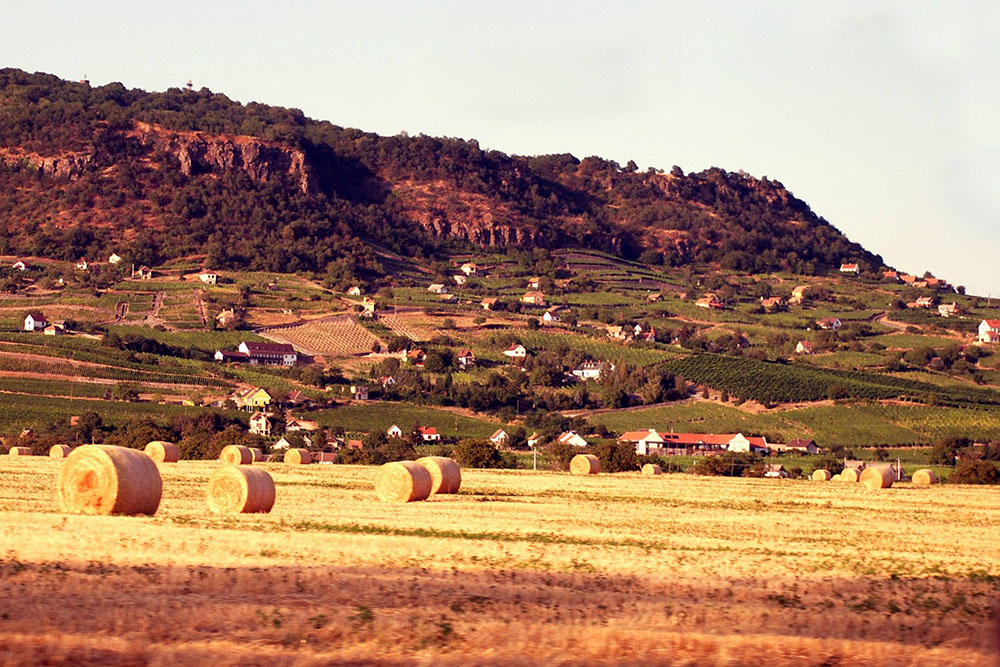 Hungarian countryside by Julia Zaremba
By Julia Zaremba
Driving east of Budapest, there are tunnels of trees and fields of dry hay as far as the eye can see. To the left, the Carpathian Mountains stand proud on the horizon. The air is thick with sunshine and the lazy buzz of cicadas. Kilometers stretch on as a few unmarked turns are taken, and the hum of modern civilization seems light years away.
Then, out of nowhere, a small, wooden sign: Eger.
It might as well say: Oasis for Wine Lovers.
Founded in the 10th century by the first king of Hungary, Eger boasts a hilltop castle twice defended from Turkish sieges, the northernmost minaret in Europe, and no shortage of cute cobblestones streets that lure thirsty travelers into its bright cafés. But, even more impressive than this, is Szépasszony-völgy ("Valley of the Beautiful Women"), a wine village on the outskirts of town that resembles a cul-de-sac of wine cellars not unlike hobbit holes, doors open for wine tasting.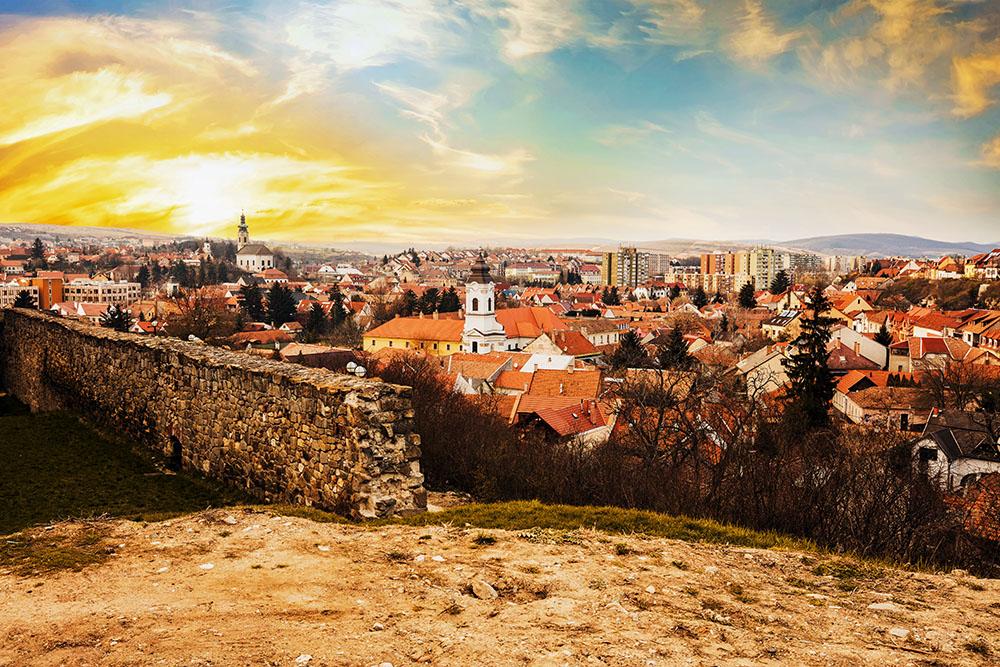 Eger by Shutterstock
Labelled as the "Burgundy of Hungary," Eger's most famous wine is Bikavér ("Bull's Blood"). Legend has it that, when defending Eger from Turkish invaders, Hungarian troops drank local red wine for strength. In the process, their beards and clothes turned red. Rumors started that the stains came from the blood of bulls, whose magical properties gave fearless power.
Regardless of if this is local lore or historical fact, Bull's Blood is an elegant red that lives up to its bold name. This barrel-aged wine uses the local Kékfrankos grape as a base, which grows well in the area's volcanic soil. It's certainly not the first grape to do so, though. Wine has been produced in this region since the 13th century. After a Mongol invasion devastated the area, King Béla called for foreigners to come in and rework the land. In this migration wave came the Walloons, which introduced French cultivation methods and barrel aging to the area. Wine production has been successful since.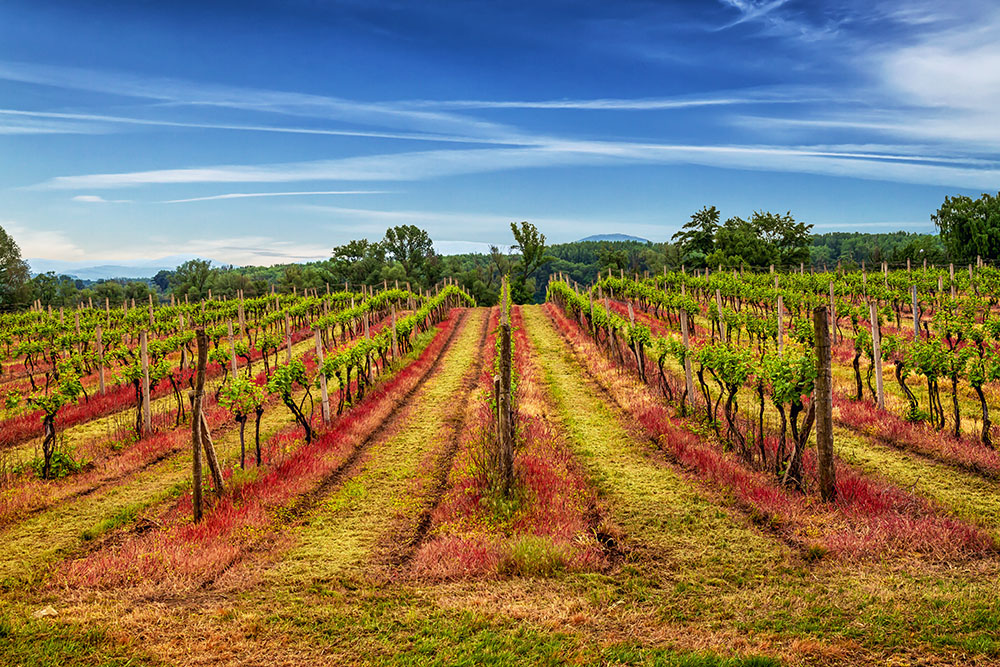 Hungarian vineyards by Shutterstock
Continuing east lies Tokaj, a UNESCO wine production region known for its sweet desert wine of the same name. It was here, in the 1700's, that the world's earliest vineyard classification system was introduced.
Charming and seductive, the first drops of this sweet elixir were cultivated in the 15th century. This might just make Tokaj the first dessert wine. But, wait, there's more: there's proof (however stained) of viticulture knowledge within the region's Celts that dates back to the third century B.C. That's a long time before the Julius Cesar walked the earth and the Romans established the wine industry.
Today, the small village is built upon wine cellars with little doors, each tasting room dark, moist, and accessed via steep stairs that lead deep underground. Next to flickering candles, it's possible to pass hours sampling the town's treasure.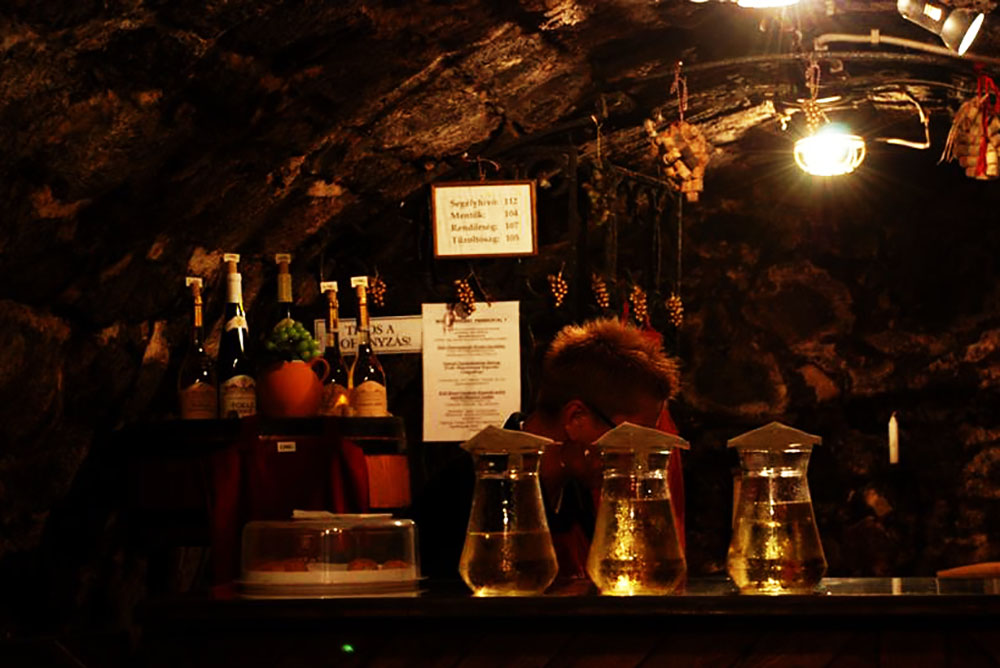 Tokaj's cellars by Julia Zaremba
Tokaji wine is strong, some bottles containing up to 20% sugar. The creation process is anything but sweet, though, as it is fermented from moldy grapes. In the times of the Ottoman Empire, raids across the area's border were frequent, and winemakers were forced to go into hiding. Upon returning, they found the grapes rotten. Apparently, that didn't stop them from going about their harvest, and the tradition of rotten ingredients continues until today. Most vineyard crops are planted with furmint, a grape variety particularly susceptible to fungus. After the grapes shrivel up and sugars concentrate, the moldy grapes are fermented.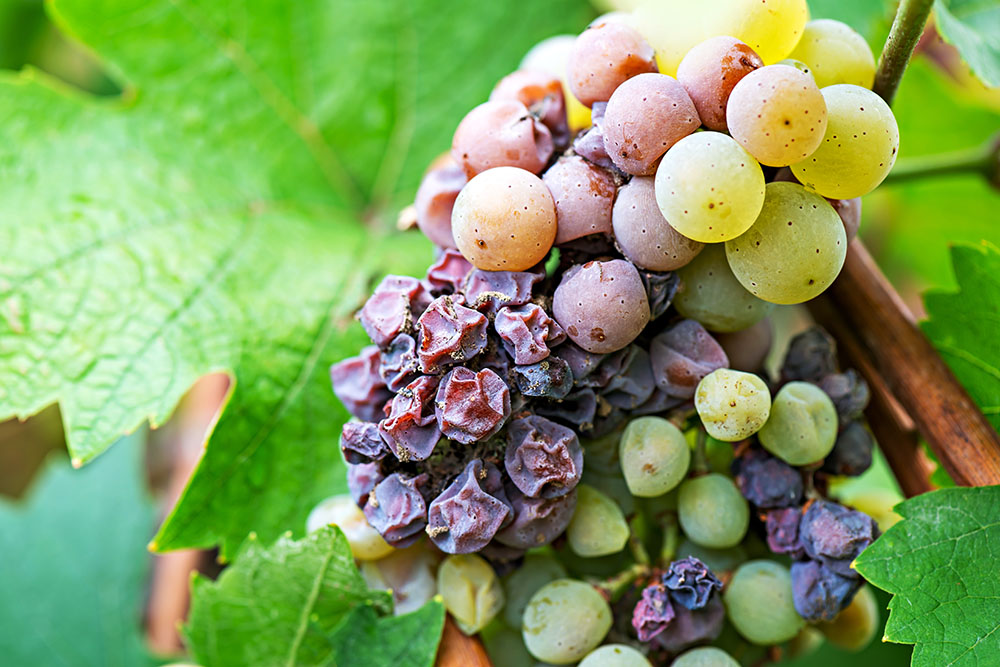 Rotten Tokaji grapes by Shutterstock
The result is a fruity, syrupy liquid that is worthy of gods. In fact, King Louis XV referred to Tokaji wine as the "Wine of Kings, King of Wines," and many (most notably: Goethe, Beethoven, Voltaire, Napoleon III, Peter the Great, and Thomas Jefferson) agreed. Can't argue with that!
Toward the end of the 19th century, the success of Hungary's wine production collapsed due to Europe's importation of America's cheap grain, which devastated Hungary's economy. Plummeting prices, coupled with the phylloxera epidemic and communist rule, led to a decline in production and quality.
However, within the past 20 years, this trend has turned around, and Tokaj is reemerging as one of the most distinct wines in Europe. While marketing isn't as strong as its Italian and French neighbors, the wine of Hungary's northeastern region allures with taste and history. Kilometers from any other tourists or commercial mindsets, wine culture here is what it should be: slow-paced and enjoyable. It lets the wine speak for itself.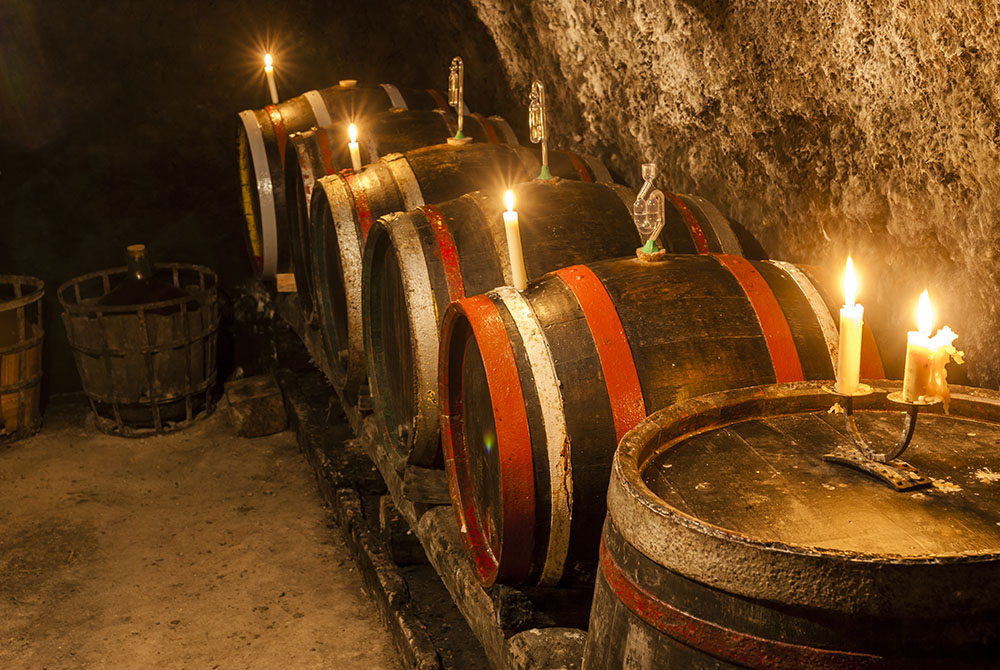 Wine cellars in Tokaj by Shutterstock
Whether it's red or white your adventurous wine palette craves, explore a region rich in culture on your next gastronomic road trip. If the idea of exchanging stories in foreign languages, over small wooden tables, with Jewish, Russian, Hungarian, and Greek influences mingling past and present, this fairytale mecca satisfies even the heaviest case of oenophilia.
Take a sip and make yourself at home. Egészségedre!
ABOUT THE AUTHOR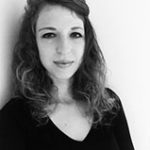 Julia is an artist, avid traveler, theater geek, future author, and language teacher. Born in Germany to a Polish family, she grew up in Texas and has spent the last six years living out of her suitcase. Most of her travels revolve around Europe and the Americas, chasing the next adventure. Follow her @jgzaremba.