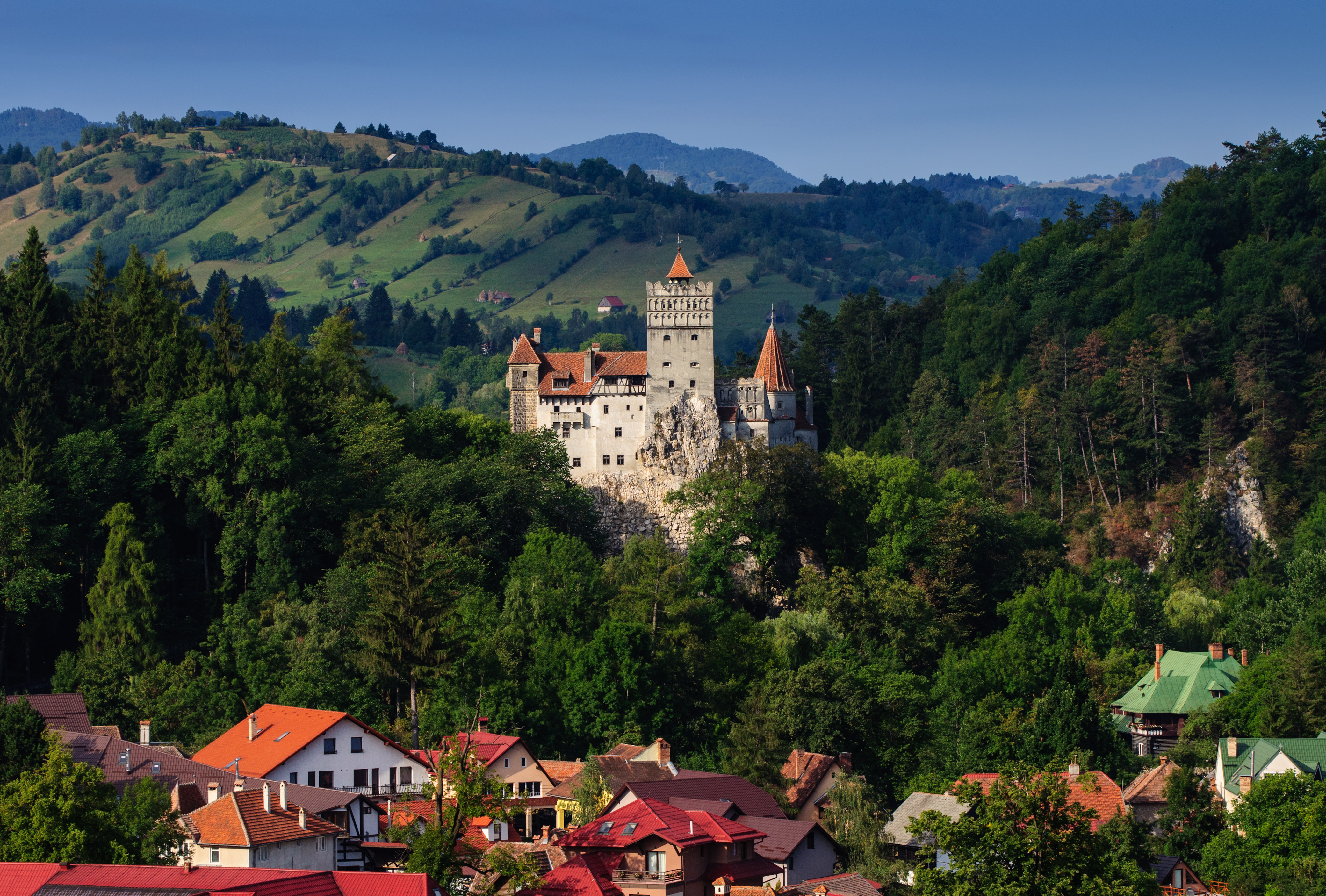 By Jason Savio
In the world of literature there are few places as mysterious as Count Dracula's Transylvanian castle in Bram Stoker's novel "Dracula." But what if it really existed? Would you go and—perhaps more importantly—would you run into the count himself? You can visit the infamous castle depicted in Stoker's classic book, and even if you don't meet the titular character, there's still a lot to see.
Built in the 13th century, Bran Castle is located on the border between Transylvania and Wallachia in Romania. Steeped in history, it "represents a unique blend of medieval and modern history, legends and tradition," said Bran Castle representative Alexandra Cojanu in an email. "The remarkably preserved structure has been a stronghold, customs post and royal residence."
Fifteenth-century Romanian ruler Vlad the Impaler, whom Stoker modeled Dracula after, is said to have been held hostage at Bran Castle, which at one time served as a fortified defense against the Ottoman Empire before becoming a royal residence to Queen Marie.
Not only the inspiration behind Dracula and his infamous fortress, Bran Castle is also considered a national monument in Romania. It attracts visitors from all over the world. With 26 rooms spread over four floors and an inner courtyard coupled with the Royal Park, Bran Castle hosts public events throughout the year.
"We have developed and now we continue to diversify the annual events calendar, which includes temporary exhibitions, concerts, events around different Romanian traditions, Halloween, Jazz at the Castle Festival, The Medieval Tournament, Valentine's Day and among these, several corporate and private receptions, theme dinners, cocktails," said Cojanu.
There's even a cat exhibition in June where cat lovers come together and admire rare species like Rex Selkirk.
Whether or not you make the trek to Bran Castle, there is no denying that it's a wonder to behold by looking at pictures of it. High atop its perch overlooking the treetops that surround it, the fictional home of Dracula is breathtaking and offers more than you'd expect.
According to Cojanu, "Bran Castle is a place where one's imagination might run free, traveling from 14th century up to the present time and from the accuracy of known history to an imaginary world and to the open future."
ABOUT THE AUTHOR
Jason Savio is studying journalism in the graduate program at Emerson College in Boston. He enjoys writing about the arts and entertainment, and also contributes to Pulse Magazine, for which he has his own video game column and reviews music. Follow him @TheRealJSavio.

Castle photo by Olimpiu Pop/Shutterstock