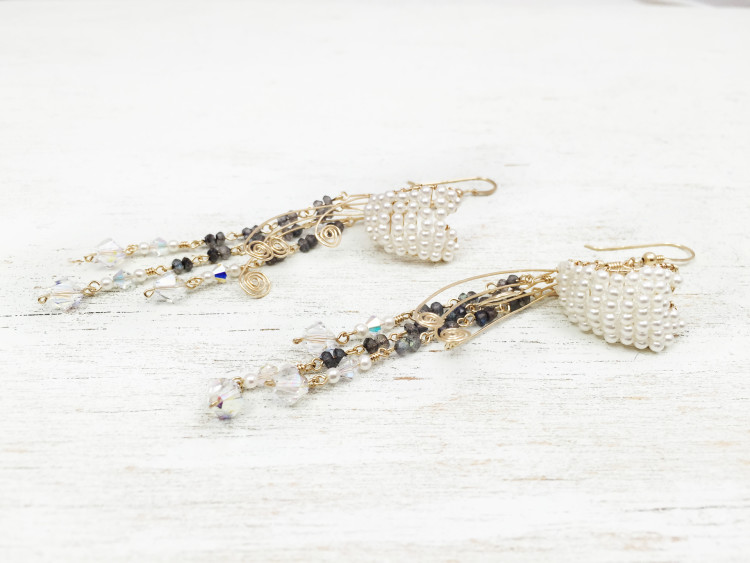 This holiday season, artist Yvonne Yao, founder of YVIE, has chosen to create unique designs for "Gift to Empower", 24 days of unique one-of-a-kind daily designs for a cause. From December 1 – 24, 50 percent of all proceeds from Gift To Empower will be donated to Humanity Unified International, a charitable organization dedicated to lifting vulnerable populations out of poverty through education, food security programs and economic opportunities. The proceeds will be invested into a women's farming cooperative project in Rwanda that will provide health, rights and business education along with all the tools, training and inputs necessary for 100 smallholder farmers to rise above poverty.

DAY 21 – Honeysuckle
Yao's inspiration for the piece…
Did you know honeysuckles are named after the sweet taste of their edible petals and the clinging nature of their blossoms?  Qualities that have made them a symbol of love, tenderness, and devotion.   These earrings are a homage to the delicate white blossoms, crafted out of 14kt gold-filled wire, miniature imitation pearls, labradorite, and Swarovski crystals.
Length: 4 3/8" (petals are approx.. 5/8" wide)
Metals: 14kt gold-filled