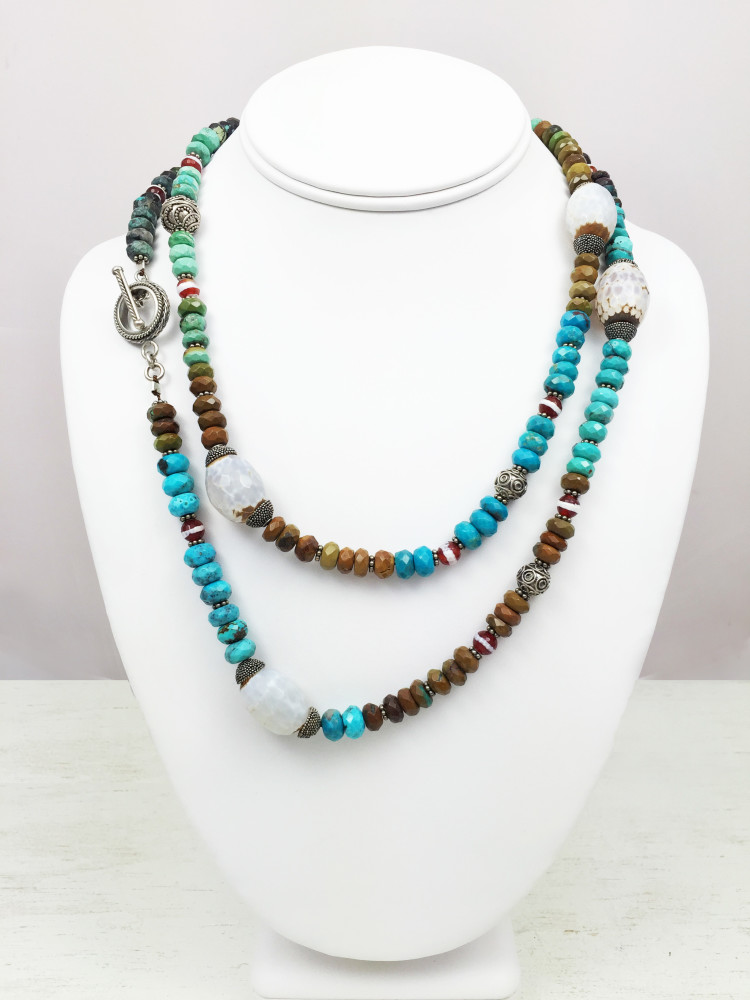 This holiday season, artist Yvonne Yao, founder of YVIE, has chosen to create unique designs for "Gift to Empower", 24 days of unique one-of-a-kind daily designs for a cause. From December 1 – 24, 50 percent of all proceeds from Gift To Empower will be donated to Humanity Unified International, a charitable organization dedicated to lifting vulnerable populations out of poverty through education, food security programs and economic opportunities. The proceeds will be invested into a women's farming cooperative project in Rwanda that will provide health, rights and business education along with all the tools, training and inputs necessary for 100 smallholder farmers to rise above poverty.
DAY 20 – Nepali Girl
Yao's inspiration for the piece…
Inspired by the head piece accessories of the old tribal cultures, this necklace is a contemporary adaptation with its ombre of hand cut Persian turquoise, Nepali silver charms and clasp, banded carnelian, and heated treated agates.  Can be worn long or wrapped.
Length:  41 ¼"
Metals: silver