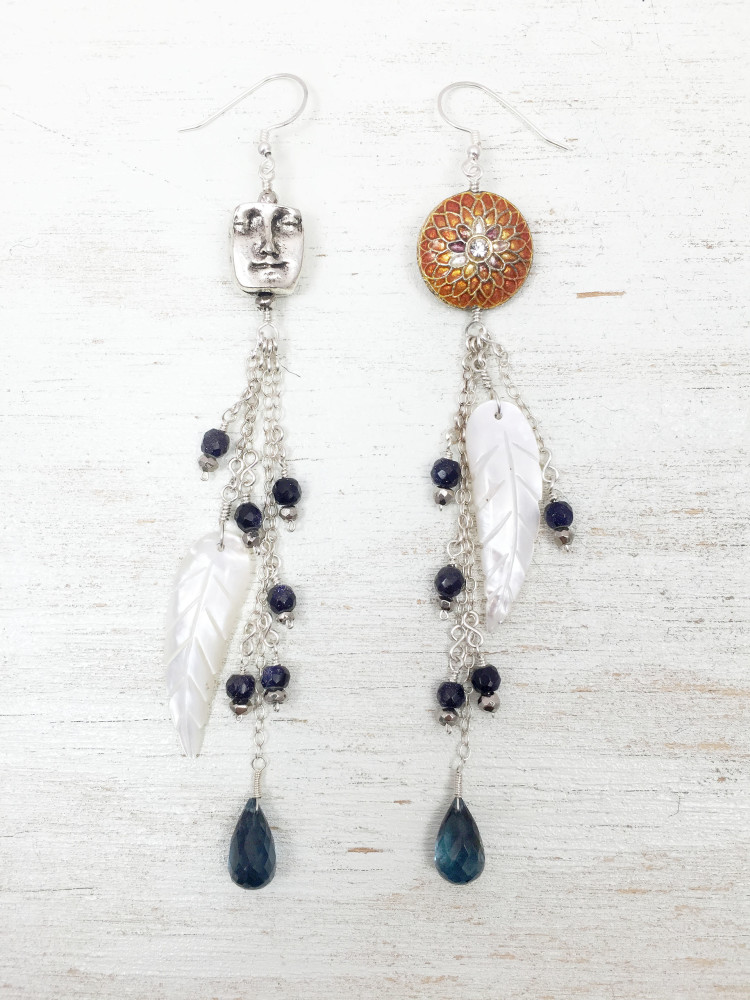 This holiday season, artist Yvonne Yao, founder of YVIE, has chosen to create unique designs for "Gift to Empower", 24 days of unique one-of-a-kind daily designs for a cause. From December 1 – 24, 50 percent of all proceeds from Gift To Empower will be donated to Humanity Unified International, a charitable organization dedicated to lifting vulnerable populations out of poverty through education, food security programs and economic opportunities. The proceeds will be invested into a women's farming cooperative project in Rwanda that will provide health, rights and business education along with all the tools, training and inputs necessary for 100 smallholder farmers to rise above poverty.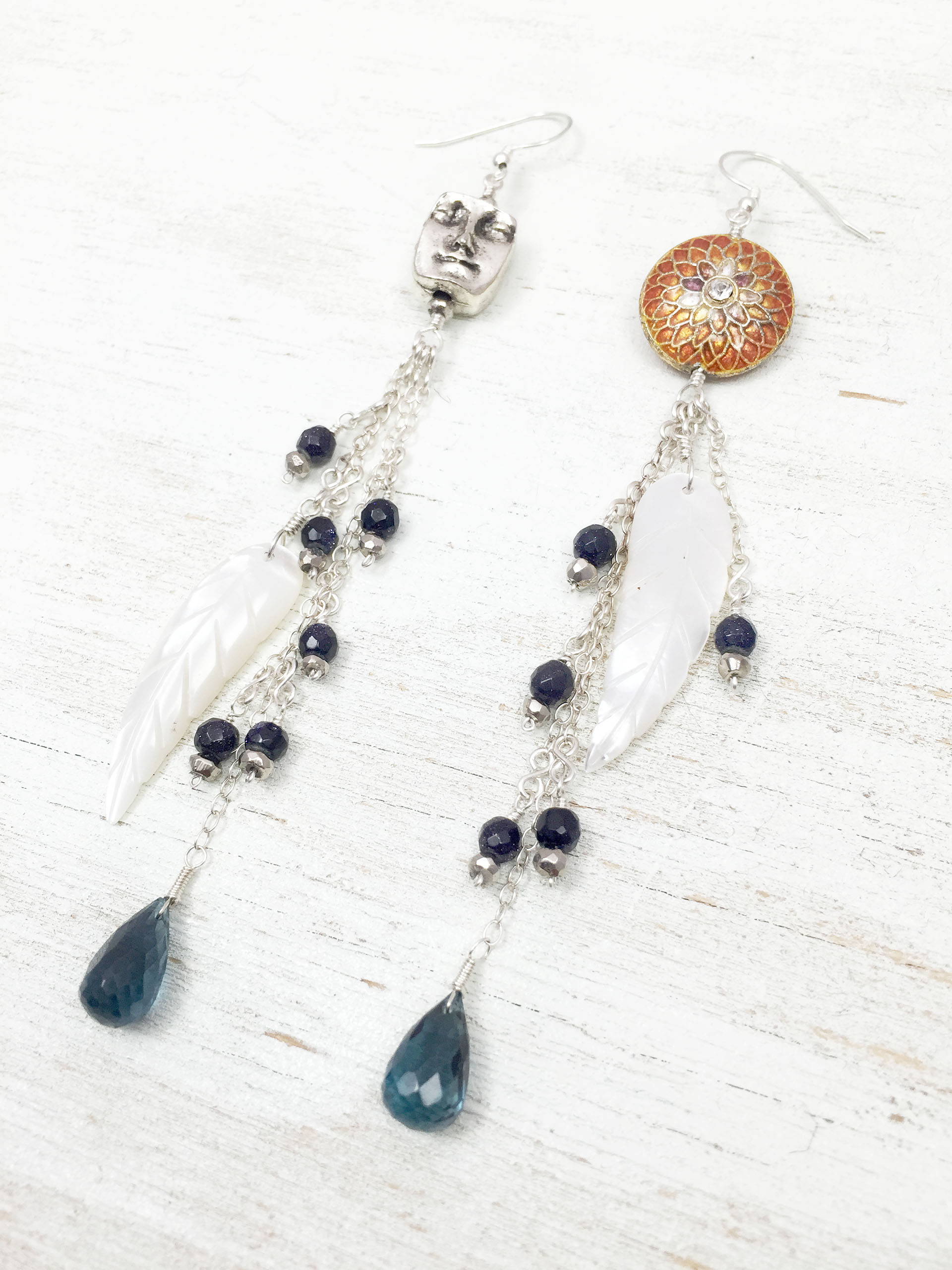 DAY 14 –Icarus
Yao's inspiration for this piece…
As an adult we are often warned to fly neither too low nor too high, lest the sea's dampness clogs our feathers, or the sun melts our wings.  These earrings are to remind you that some risks are worth taking , some heights worth exploring, and some lows a necessary evil—on your path to finding what you seek in life.  Crafted out of sterling silver wire and chain, Icarus's feathers are carved out of mother of pearl, the sun is enameled with a crystal center, the sea is represented by sapphire drops, and the starry night sky sparkles through blue sandstone dangles.
Length: 4 ½"
Metals: sterling silver
Follow Yao's latest designs on Instagram, Facebook and Pinterest.