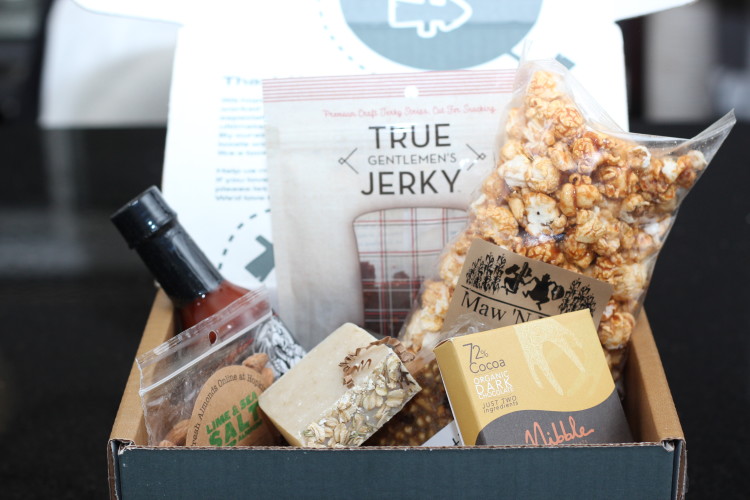 Hole In Wall, a bimonthly travel subscription box, provides subscribers with unique goodies from mom and pop shops, local farmers markets and gourmet treats from "hole-in-the-wall" restaurants.
Why we love Hole in Wall Box
Hole In Wall Box gives travel enthusiasts a new way to immerse themselves in different cultures around the world. Their unique subscription box features goodies from those authentic, off-the-beaten path eateries, restaurants and farmers markets we seek out during our travels. Treats such as homemade snacks like chocolates, candies, almonds and nuts are often included along with spices, condiments, and sauces. Handmade soaps, candles, lotions, and lip balms offer insight into local artisanal products. Personal preferences can be set during the ordering process where you can list allergies, indicate a sensitivity to spicy foods and list specific foods you don't like. Every two months, a different city takes the spotlight and subscribers receive a new box of goodies right at their doorstep.
The founders' story
William and Jeffrey met in college in San Diego and immediately bonded over their mutual love of travel. Both had studied abroad and worked in many different countries. Their true connection to each trip was not found in the monuments or the big attractions, but the friends they made while traveling and the experiences they gained from learning about different cultures. 
Currently, Jeffrey is getting his Master's overseas in Asia and William travels all over the world for work. To keep in touch with their friends and family back home, they each began sending little souvenir packages filled with local items found from small mom and pop shops. Their friends and family loved the boxes so much that they started demanding them whenever Jeffrey or William would travel. That's when the two thought up the concept of a subscription box with a travel and local culture theme. Their goal is to bring the ultimate travel experience to subscribers through delicious samplings of local cultures around the world.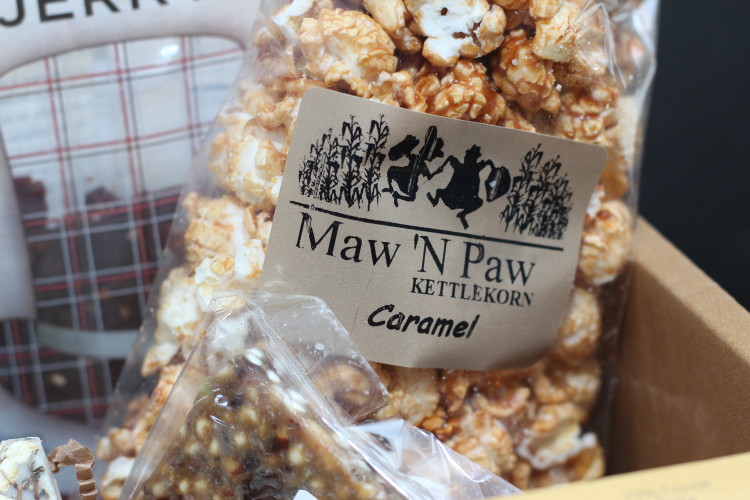 San Diego is a vacationer's paradise, with year-round temperatures in the seventies and near-constant sunshine. One of America's most family-friendly cities, San Diego is home to LEGOLAND, the New Children's Museum, and the famous San Diego Zoo. Sunbathers and surfers are guaranteed to find their perfect beach, and foodies find delights in artisanal breweries, local bistros, and gourmet restaurants. From the Broadway excitement of La Jolla Playhouse to the European feel of Little Italy to the nouveau-chic of the Gaslamp Quarter, San Diego has something for everyone.
What this box contains:
Oats & Honey facial soap bar
72% cocoa dark chocolate
Sinsa Korean BBQ beef jerky
Arrogant Bastard Ale oaked chipotle hot sauce
MJ's Market P.C. Bar
Hopkins AG lime & salt almonds
S.D. scented soy candle
Maw 'N Paw caramel kettle corn
How to Subscribe
Check out Hole in Wall's website and subscribe here.
*This post was sponsored by Hole in Wall