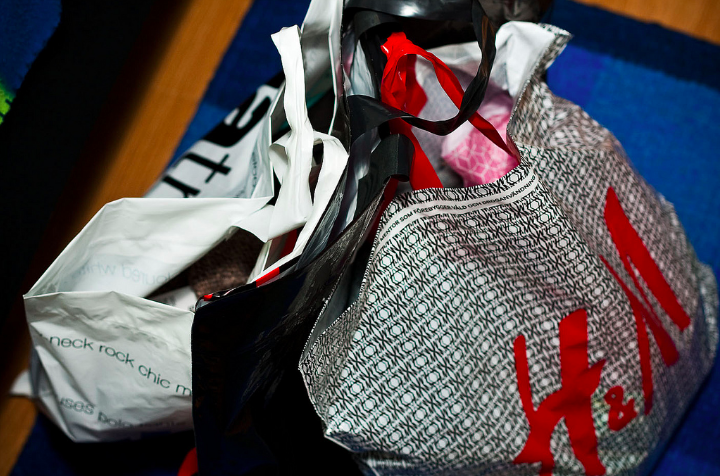 Like most advertising, brands that appear to be pro-woman can be tricky business. "Femvertising", or a recent trend of companies increasingly using feminist ads is great news, but oftentimes companies only use empowered women for brownie points with customers. This becomes troubling when the companies who say they're all for women don't fully follow through on the promise. For example, companies like Dove, an offshoot of Unilever, pushed uplifting ads for women, all while getting funded by the same parent company that ran some of 2016's most sexist Axe ads. In this list, I will uncover four brands that truly help women, whether it's donating proceeds to a female cause, pro-woman slogans or a ban on the use of photoshop.
1. Aerie
Over 2 years ago, Aerie signed a pledge to never re-touch images. Unlike other popular lingerie retailers like Victoria's Secret and their offshoot VS PINK, Aerie not only says that they will cater to women but means it, by using unretouched women and diverse models. In a tell-all, an anonymous VS PINK photoshopper said that most brands go so far as to photoshop other model's body parts onto a different model to create the ideal woman. Aerie has pledged to never go back to that sort of marketing, using models of diverse cup sizes and plus size models like Barbara Ferreira.
2. BirdSong
"No sweatshops and no photoshop" is brandished on Birdsong's homepage, a promising tagline for this sweet English shop that ships internationally. And as suspiciously perfect as it seems, it's actually true. As featured on Teen Vogue, BirdSong is a brand started by women, for women of every demographic. Birdsong sells handmade clothing created by women across international borders. When a piece sells, whether it's a striped shift dress or a deep blue-and-gold ring, 75-80% of the profit goes directly back to the woman who created it. This is a stark contrast from retailers that advertise that they mean well for women, like Nike but fail to maximize the positive impact they have on women's lives through acts like exploiting female sweatshop workers. While Western feminism has been challenged by obstacles to women's empowerment like exclusionary feminism, Birdsong ensures that women of all kinds are empowered as creators on their Stories page, which gives the customer a peek into the life of the woman that made their product, so they can truly see where their money is going.
3. Ann Taylor
Ann Inc. owns Ann Taylor, Loft, and a handful of other brands. Ann Taylor caters to the growing number of women in college and the workplace through comfortable, professional clothing. However, that's not all – this conglomerate supports women's aspirations, too. In an effort to close the gap in women's leadership, Ann Inc. created ANNpower Vital Voices initiative. This created an opportunity for girls around the U.S to be celebrated for their global ideas and leadership. ANNPower also provides grants for up to $2500 to support fellow's vision of how to better U.S citizen's lives. Some of the entrants that received the ANNPower fellowship include winner Lindsay's "Girls' Empowerment Workshops" and winner Monica's "Bridging The Gender Gap in the Field of Technology." Here are the 2016 Fellows.
4. ModCloth
Vintage retailer ModCloth was the first retailer to sign the Anti-Photoshop pledge after anti-airbrushing activists reached out to them due to the negative impact airbrushed photos of women has on female self-esteem. In an article for Forbes, CMO of ModCloth, Nancy Ramamurthi said the pledge was a "no-brainer." In addition to not using photoshop, Modcloth intertwines campaigns supporting women with their business. Last October, ModCloth went "Purple for a Purpose", creating special plum-toned bags which quickly sold out. The proceeds of the purple bags went to the Pixel Project, a global non-profit, for a campaign dedicated to raising funds to fight violence against women everywhere.  
ABOUT THE AUTHOR
Kathleen Fatica is a rising sophomore at DePaul University working towards a degree in Creative Writing and Public Relations. Before she joined The Culture-ist, Kathleen worked as an editor and writer for student newspapers at DePaul University including Her Campus DePaul and The DePaulia.  When she's not busy writing or editing, Kathleen enjoys listening to female rappers and color coding her planner while she city-hops her way across the globe. You can find her on Twitter and Instagram at @kathleeen2102
Shopping bags photo via Creative Commons