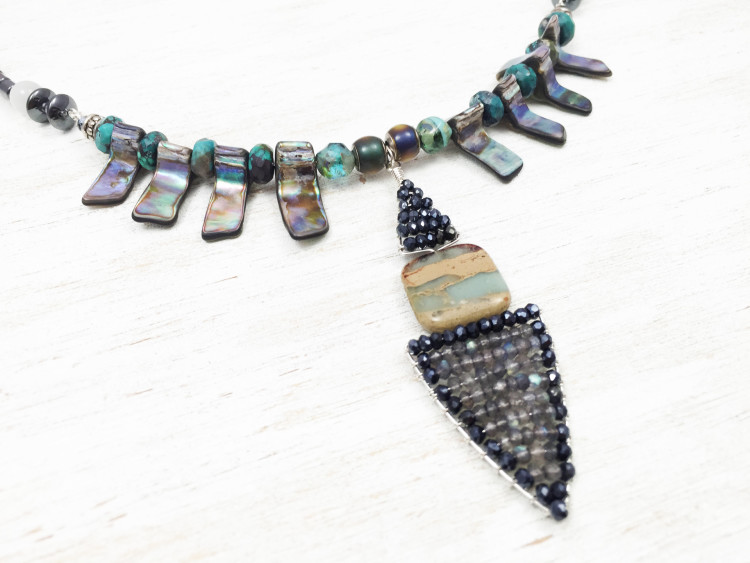 This holiday season, artist Yvonne Yao, founder of YVIE, has chosen to create unique designs for "Gift to Empower", 24 days of unique one-of-a-kind daily designs for a cause. From December 1 – 24, 50 percent of all proceeds from Gift To Empower will be donated to Humanity Unified International, a charitable organization dedicated to lifting vulnerable populations out of poverty through education, food security programs and economic opportunities. The proceeds will be invested into a women's farming cooperative project in Rwanda that will provide health, rights and business education along with all the tools, training and inputs necessary for 100 smallholder farmers to rise above poverty.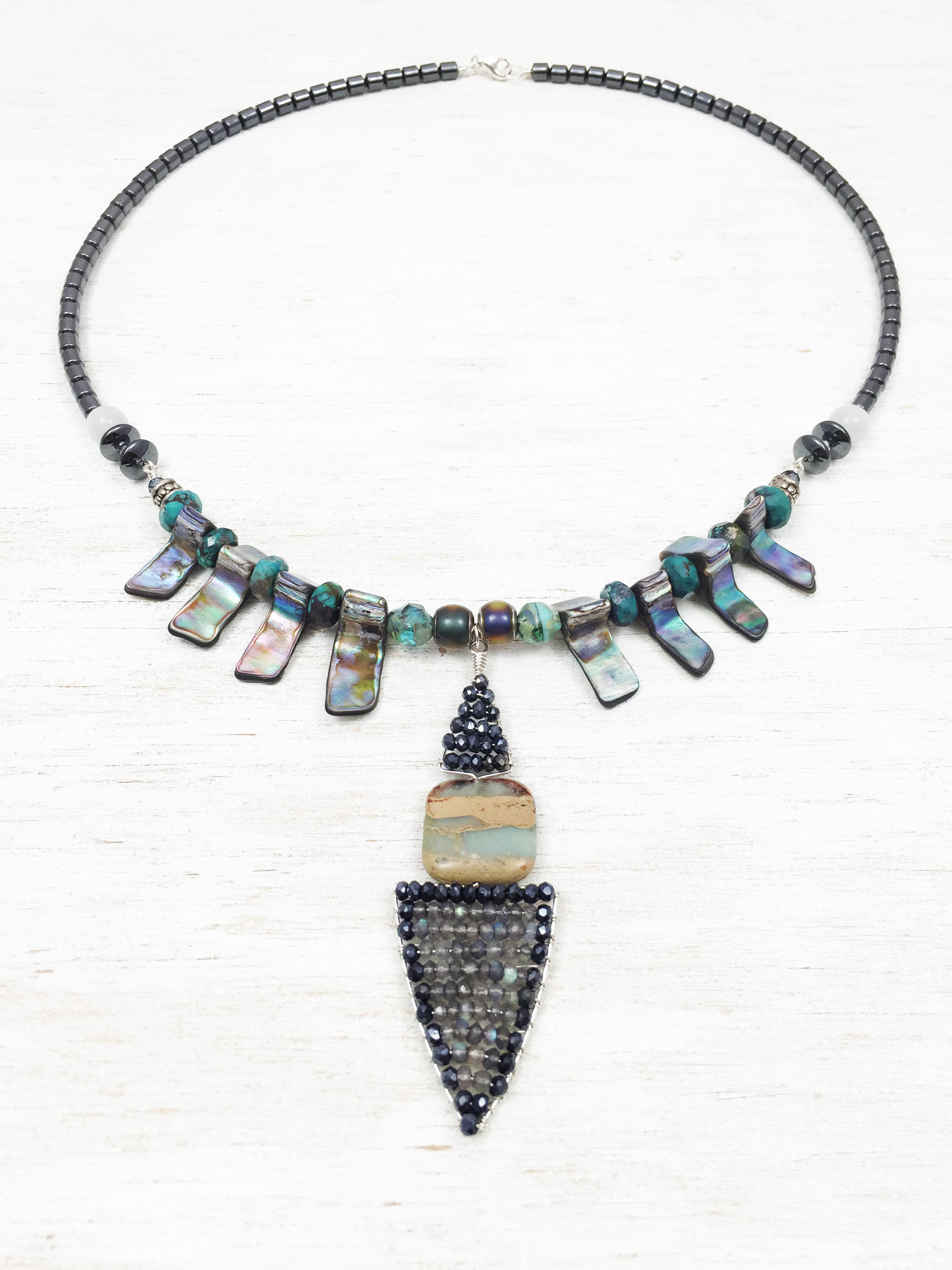 DAY 10 – From New Zealand to Africa
Yao's inspiration for this piece…
This necklace is made from paua shells brought to me by friends visiting the Kaikoura coast of New Zealand, and natural hematite bought for me as a gift by my godfather whilst on safari in Africa.  It is said that because the sea along the southern coast of New Zealand is rough, and the water cold, the native shells are thicker and a brighter color—with divers free diving up to 40 feet deep to retrieve these treasures.   Crafted from sterling silver wire, this piece is decorated with turquoise, moonstone, spinel, labradorite, and a beautiful square African opal on a pendant flanked by heat sensitive two mood beads.
Length: approx.. 21 ½"
Pendant: 3 1/8" (h) x 1" (w)
Metal: sterling silver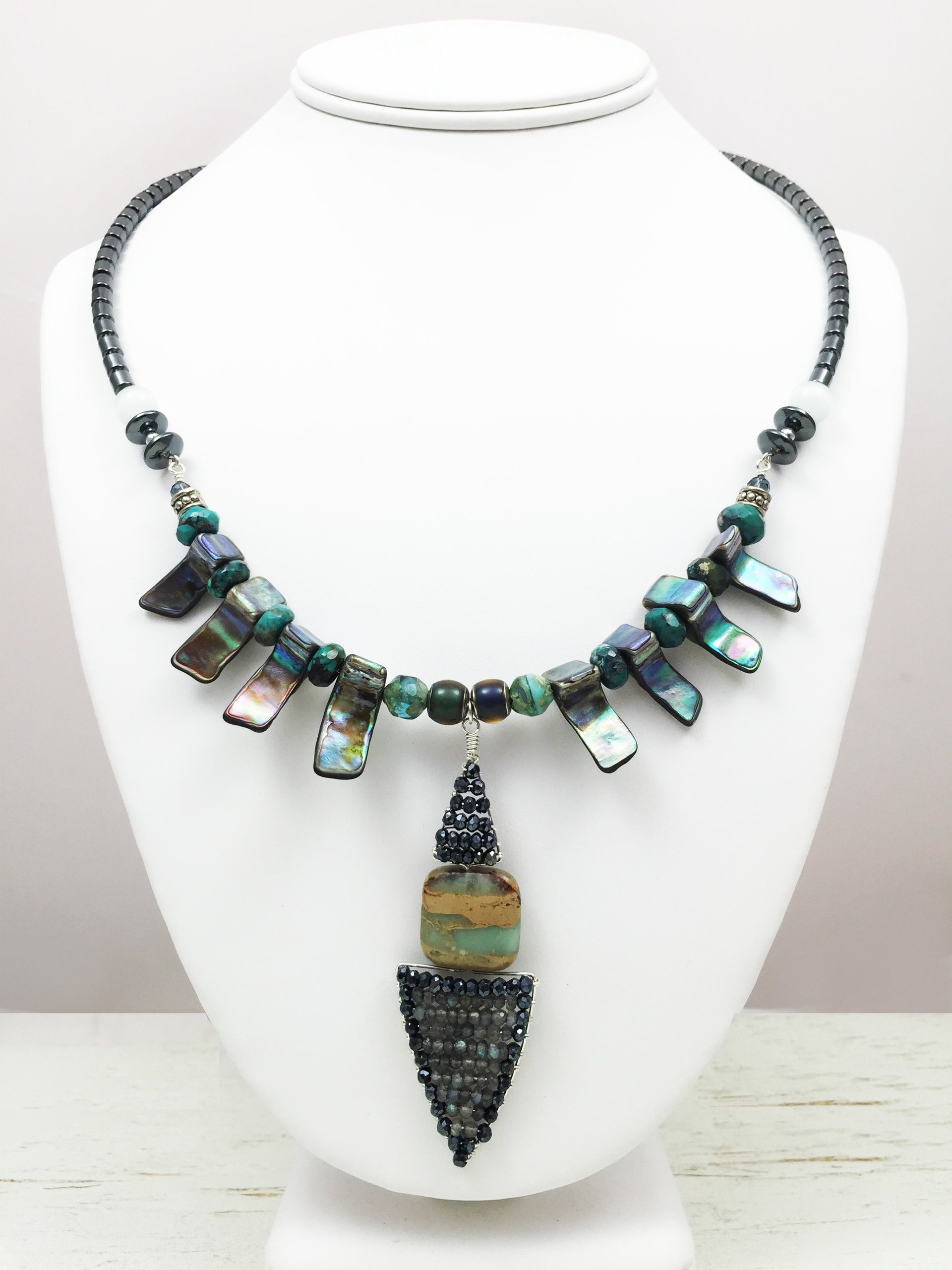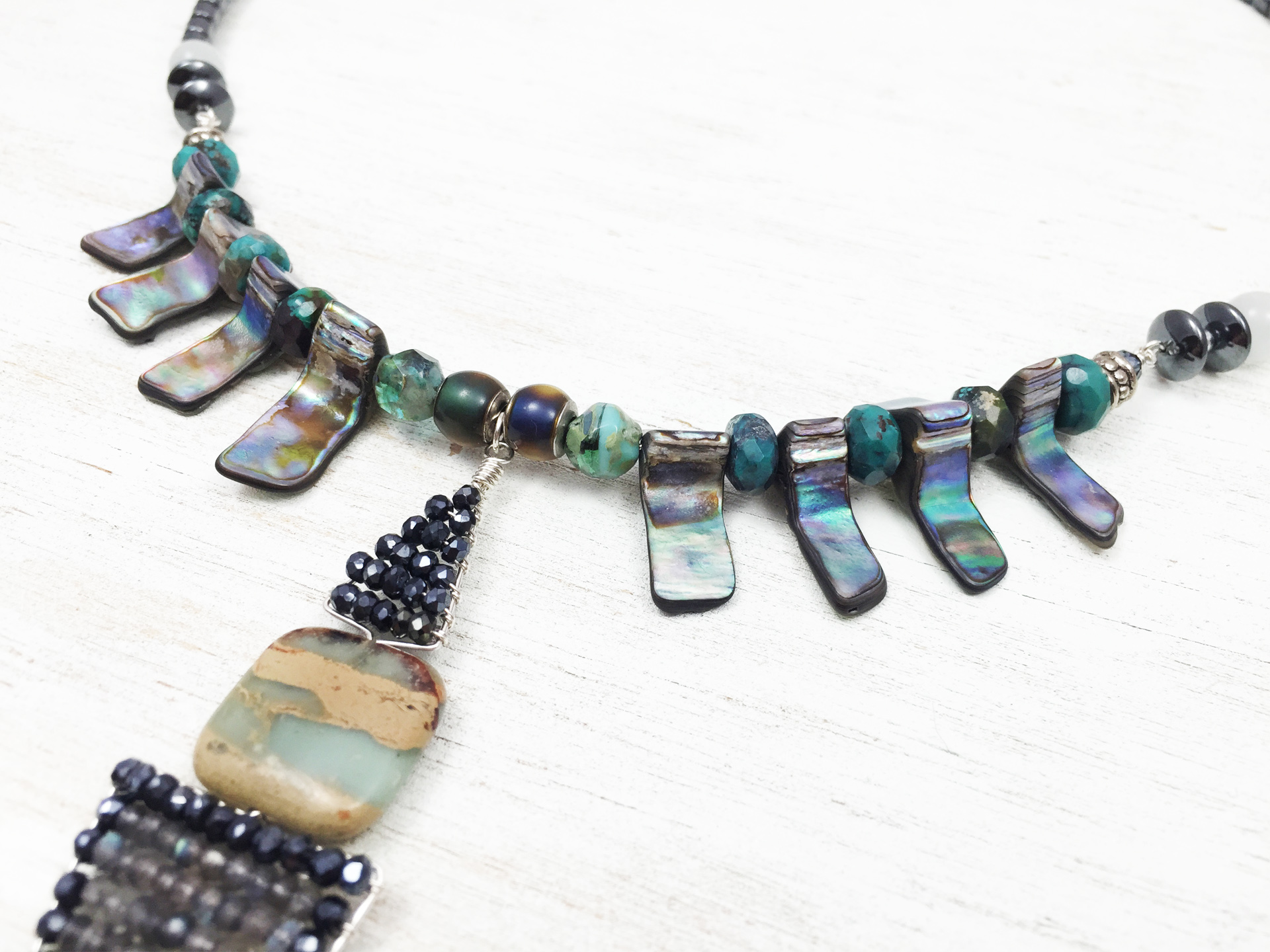 Follow Yao's latest designs on Instagram, Facebook and Pinterest.