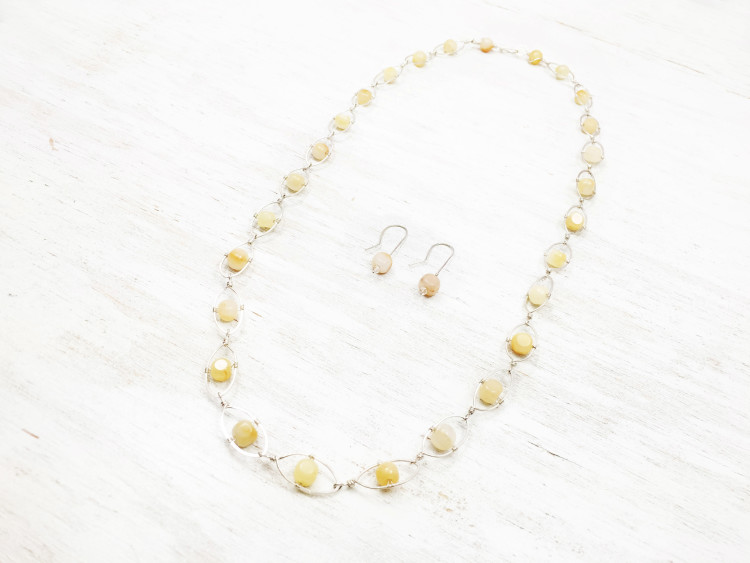 This holiday season, artist Yvonne Yao, founder of YVIE, has chosen to create unique designs for "Gift to Empower", 24 days of unique one-of-a-kind daily designs for a cause. From December 1 – 24, 50 percent of all proceeds from Gift To Empower will be donated to Humanity Unified International, a charitable organization dedicated to lifting vulnerable populations out of poverty through education, food security programs and economic opportunities. The proceeds will be invested into a women's farming cooperative project in Rwanda that will provide health, rights and business education along with all the tools, training and inputs necessary for 100 smallholder farmers to rise above poverty.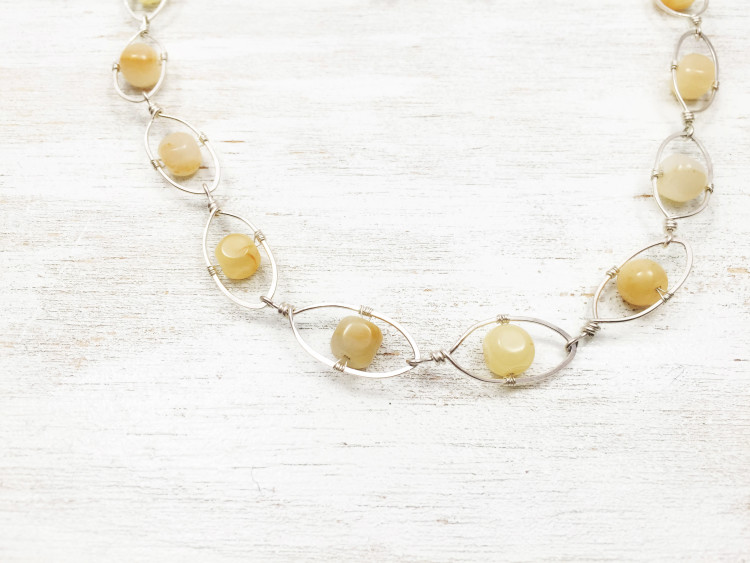 DAY 7 – Honeybee
Yao's inspiration for this piece…
I have always been mystified by the art of beekeeping since I first encountered it on one of my road trips north through the rural countryside. Crafted from sterling silver and yellow jade – this delicious necklace and earring set reminds me a lot of droplets of sticky honey within a chain of hand hammered ovalettes.
Necklace Length:  28 ¾"
Earrings length:  1 ½"
Metal: sterling silver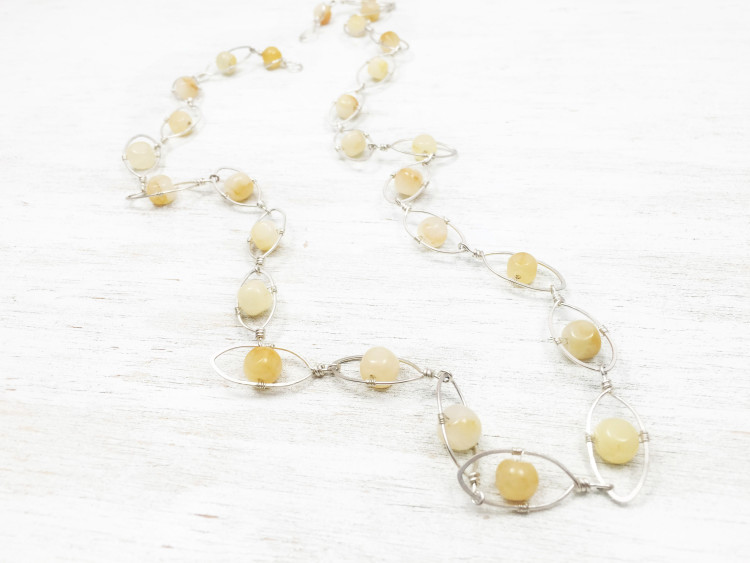 Follow Yao's latest designs on Instagram, Facebook and Pinterest.