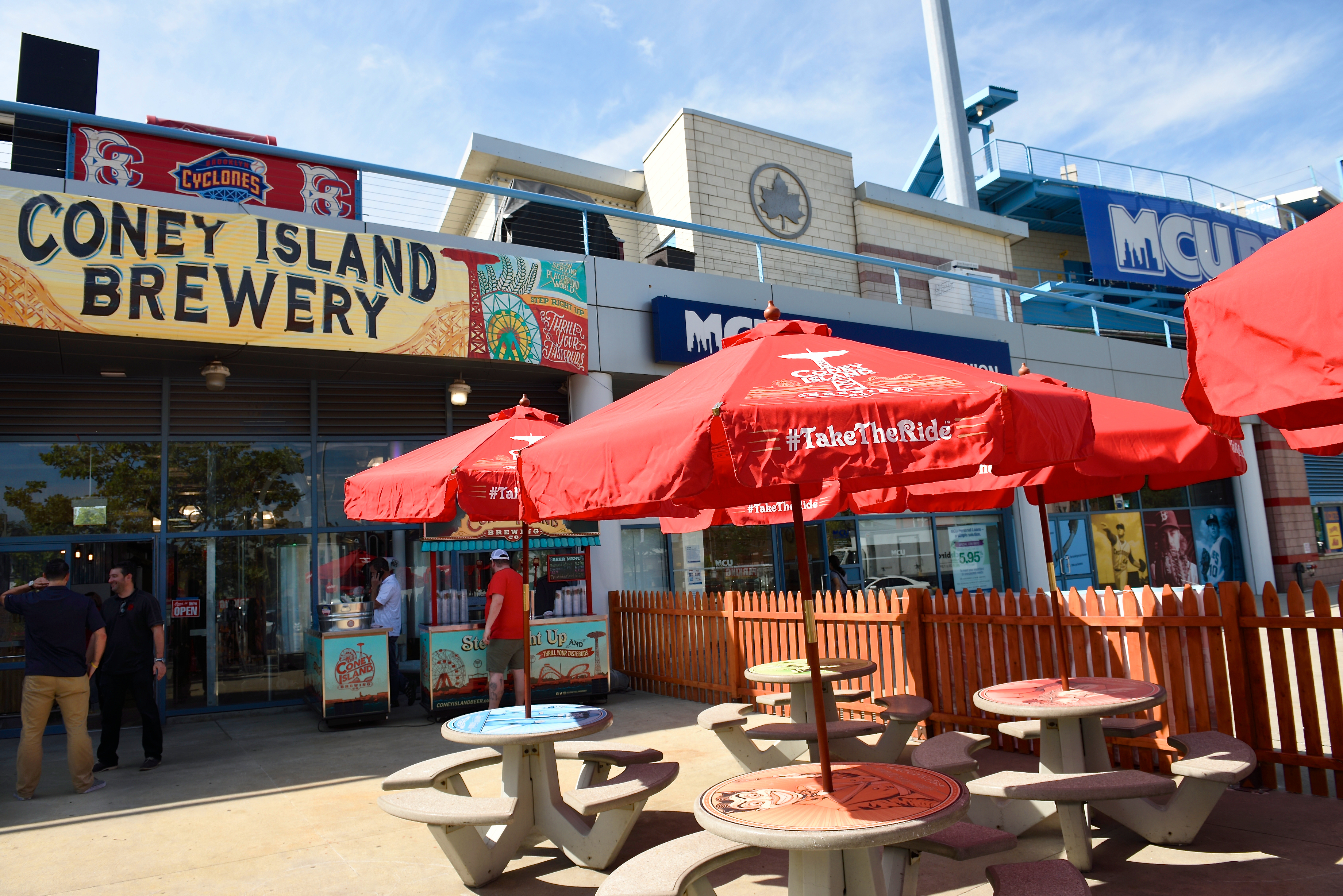 By Chelsea Stuart
Just steps past Nathan's Famous and nestled beside MCU Park lies a blink-and-you'll-miss-it new addition to Coney Island's Surf Ave. Last month the infamous island (that's not really an island) debuted an unsuspecting beer garden and craft brewery belonging to none other than the aptly named Coney Island Brewing Company.
The company has been around since 2007 but just made the move to Coney Island this summer. With in your face designs and bold and innovative flavors, the brewery manages to capture the synonymous "spirit, flavor and romance" of Coney Island. Striving to incorporate their unique locale's essence  in every way they can, it should come as no surprise that their soft opening included some good old Coney Island freaks.
Since I live in Brooklyn–only a 20 minute subway ride from Coney Island– a friend and I decided to check out the new venue and indulge in a tasting. Having been on a couple of other brewery tours and tastings, we thought we knew what to expect. But we were wrong! And boy, never have we learned so much about beer.
While other tours I had been on included 20+ people, huge facilities, ropes you're not allowed to cross, and tour guides with microphones, the Coney Island Brewery is delightfully small and lacks all of those things. From the bar you can see all of the tanks and beer making gizmos, and during your tasting you're welcome to walk around and take a closer look.
Aside from a major size difference, the guides at Coney Island also make the experience way more fun while still educating you on the intricacies of beer manufacturing. Thanks to an entertaining and informative guide, we learned the proper way to "professionally" execute a beer tasting.  According to Coney Island Brewery procedure, this includes four steps: the look, the drive by, the taste and the mouthfeel.
The first thing to do is examine the look of your beer. As our guide was quick to point out, "Beer is like a lover; the first thing you notice is appearance." Take note of the color and the lacing–the way the beer sticks to the edges of the cup as you swish it around. Does it have a thick layer of foam or a lot of bubbles? This can tell you a lot about the beer's malt. The next step is the "drive by." Try running the cup under your nose and across your upper lip. This is the time to take in the scent of your beer. Is it fruity, earthy, floral or spicy? Next up is everyone's favorite part, the tasting! Take care not to chug your beer, but enjoy it slowly in order to pick up on all of the flavors, those both pronounced and subtle. Tasting subsequently runs in to mouthfeel. When you finish your last sip, try concentrating on the distinct flavors left lingering on your palate. Does it finish light, crisp, or smooth? If you take the time to examine all of the above, you've done your job!
While enjoying our tasting and working our way towards drinking professionally, we learned that all of the brewery's beers are mixed by hand and made by one resident brewmaster. Each batch yields roughly 12-20 kegs which are served on site; straight from the tank, then the keg and finally the tap. This means that as new brews are being experimented with, you could quite literally be the only one in the world drinking it!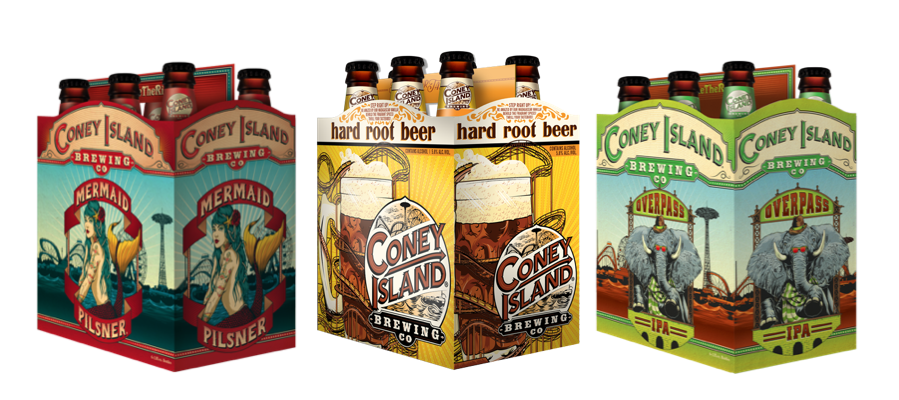 Carrier photos via Coney Island Brewing Company
I was also pleasantly surprised to learn that the company has some admirable sustainability initiatives. All of their spent grain is converted into animal feed and they reuse their yeast multiple times (many breweries use it only once). The brewery also sources all of the honey for their honey stout ale from Betterbee Farm, a local bee farm in Greenwich, NY.
While their tap list is constantly changing, they currently have 7 different brews on tap at their facility. Varieties include Mermaid Pilsner (their most popular), 1609 Amber Ale (a tribute to Coney Island's grand opening), Overpass IPA, New York Honey Stout (my personal favorite), Warrior L.R.A, Opening Day Berliner Weisse and their recently launched Hard Root Beer. Coming up soon is a Cotton Candy Kolsch (a lager and ale hybrid) as well as a Cinnamon Copper Ale.
If you happen to live in NYC, check out the brewery and keep an eye out for other events they host around the city. Tours and tastings are held every two hours Thursday and Friday from 4pm to 8pm and Saturday and Sunday 1pm to 8pm. This month's activities include trivia nights, open mic nights, the Harbor Island International Beer Festival and a hot dog eating competition.
If you can't make it to the brewery or the city, be sure to check on their website for places near you that sell Coney Island Brews. Their brand new Hard Root Beer can also now be found in grocery stores around the country.
About the Writer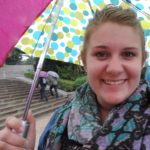 Chelsea Stuart is a recent graduate of Boston's Emerson College and a new Brooklyn resident. When she's not reeling from wanderlust (she lived on a ship for four months and visited 15 countries with the study abroad program Semester at Sea), she's planning her next trip, reading, writing, thrifting, drinking an absurd amount of coffee and Netflix bingeing like any good Millennial. Follow her on Twitter for more of her articles and occasional pop culture ramblings.
Feature photo via Coney Island Brewing Company