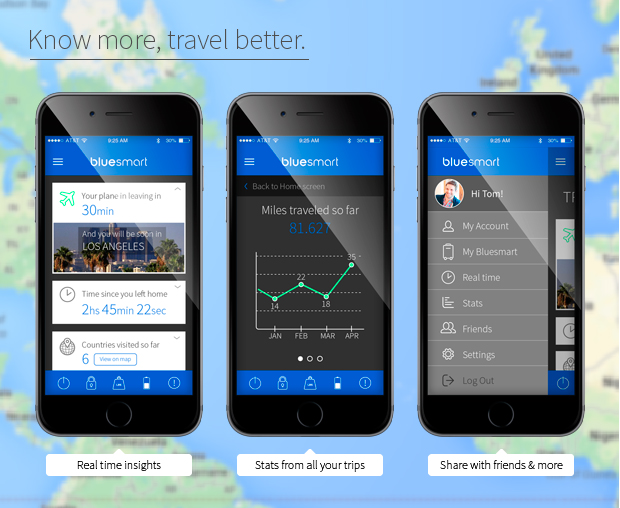 Gone are the days when luggage was just a way to transport clothes and other personal items from one destination to the next. Bluesmart is reshaping the way we think about our baggage, making it more of a travel companion than deadweight packaging. These sleek suitcases are designed to fit perfectly in any overhead bin and are conveniently lightweight — 8.5 lbs (3.8 kg) — using materials, like polycarbonate and aluminum, to create a secure, resilient and easy-to-maneuver carry-on.
The Bluesmart's innovative features include:
Lock and unlock from your phone
Built-in digital scale
Built-in battery to recharge your devices
It's smart technology provides an alert if your luggage travels too far away from you
GPS location tracking right to your phone
Quick and easy access to your electronic devices
Cool trip data at your fingertips that can be easily shared
Highly resistant and super lightweight
4 Spinner Wheels (just in case you're on a mad dash to your gate and need your luggage to keep up)
A discounted early bird price on Bluesmart's website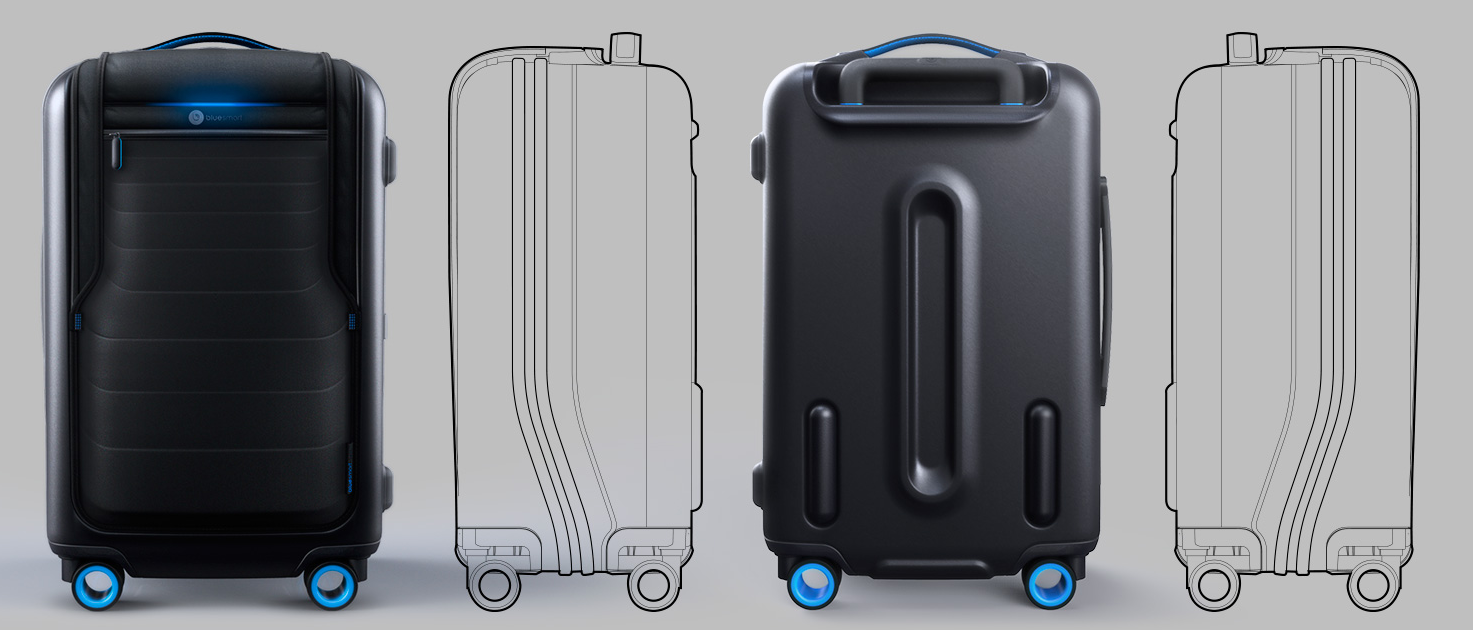 Storage
The main compartment, which uses a hard case, provides space for larger items such as clothes, shoes, and coats. The secondary compartment, which uses a soft case, offers a series of organizer pockets to hold tech accessories, like your laptop and tablet, and other small items. The secondary compartment is able to accommodate laptops with screens that are up to 15″. The compartment also has a separate pocket for tablet devices.
Compatibility
Bluesmart works with iOS and Android; the company is currently developing compatibility with other platforms.
Materials
Three-layer polycarbonate gives the main body unique lightweight strength. The exterior has a polyurethane cover ensuring high resistance to water and scratches.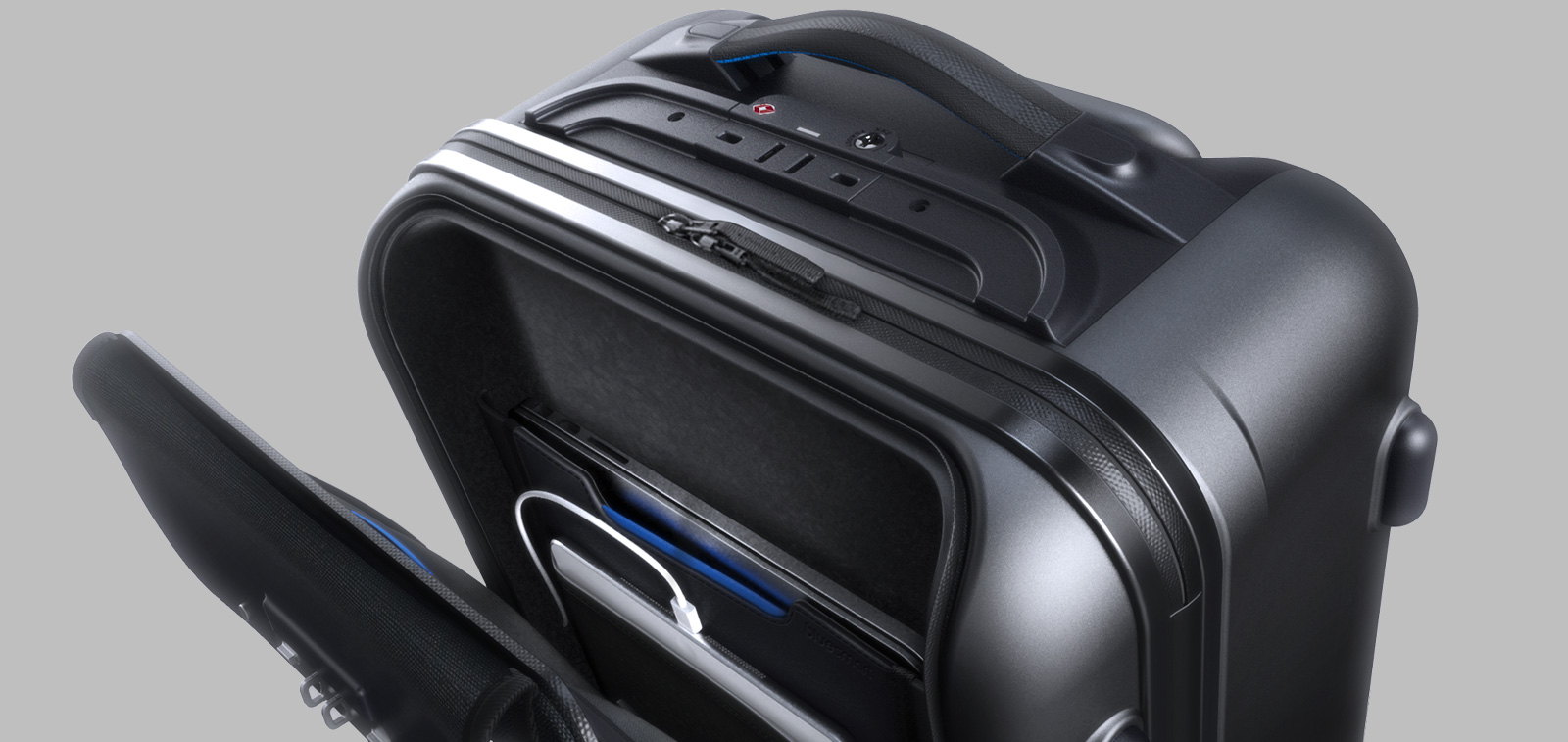 Chargers
Bluesmart provides two USB chargers that can be used simultaneously. You can charge any USB rechargeable device (such as phones, tablets, or eBook readers). An external USB port is placed on the exterior behind the handle, for easy access and fast plug/unplug. On the inside, there is an additional USB port that allows for charging on the go. A USB cable is not included in the package, and may be purchased separately (you can use any USB cable to activate this feature.)
Battery
10,000 mAh capacity. Enough to charge your iPhone six times!
Connectivity
Bluetooth
GPS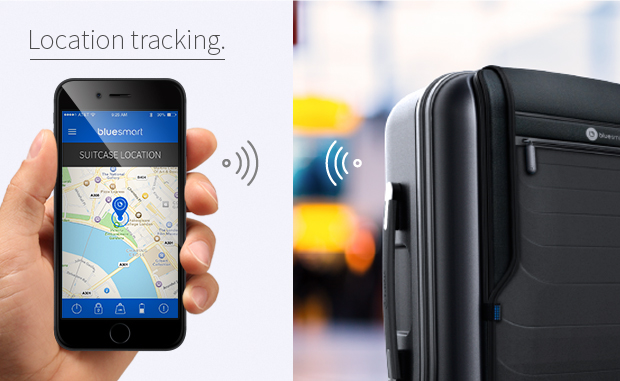 To learn more, check out Bluesmart's website here.
This post was sponsored by Bluesmart.