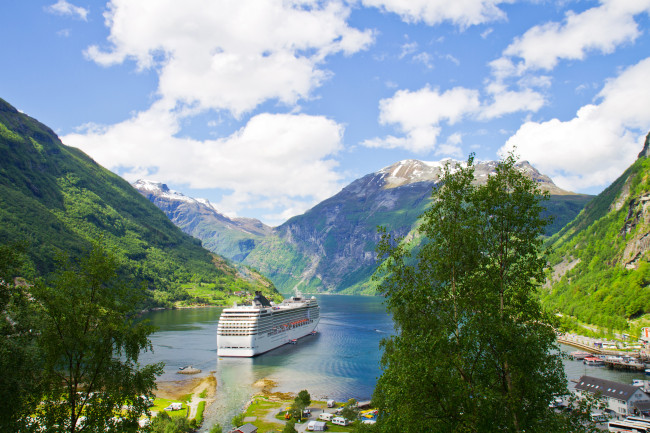 By Chelsea Stuart
In a day and age where you can sail around the world on a ship outfitted with a full shopping mall, wave pool, and ice skating rink, it seems as though the coupling of 'sustainable' and 'cruise' may serve only an oxymoronic purpose. Though green cruises may seem counterintuitive or simply impossible, many lines are putting forth the effort to strike an ecological balance. So if you're looking into cruise lines for your next vacation, don't feel guilty, just take into account the environmentally conscious endeavors of these lines, and do your part in supporting the movement.
Holland America is doing its very best to cut air pollution and conserve energy by using renewable power when available. So far they have altered the engines of all their ships so they are able to be plugged into hydroelectric power while idling in port (rather than running the engine) and they have introduced low-flow toilets and shower heads to assist passengers in saving water. Holland America also purifies all wastewater and has replaced cleaning chemicals such as detergents with nonhazardous soy, banana, and orange extract based products. All onboard materials are also printed with soy-based inks, and furniture, bed-linens, unused toiletries and other amenities that won't be reused are donated to charities and shelters around the world rather than being disposed of. The cruise line has so dedicated itself to being eco-friendly in fact, that it has received recognition from the US Coast Guard and has twice been granted a Rear Admiral William M. Benkert Environmental Protection Award "in recognition of the line's environmental leadership and for successfully achieving several environmental objectives established by the company that exceed standard regulation."
A unique sustainability effort on the part of Norwegian Cruise Lines is the donation of all spent cooking oils and grease—we're talking thousands of gallons—to organic farmers in Hawaii and Miami who convert it to bio-diesel fuel. Like the other lines listed, Norwegian also enacted a Safety and Environmental Protection policy which governs the proper disposal of waste materials, and they operate a number of technologically advanced systems to ensure that items are properly recycled. The line has won an array of awards for its work to reduce sulfur emissions. One of the company's greatest efforts lies in teaching and involving passengers in sustainability projects onboard. The group has partnered with NextEra Energy Resources which uses donations from guests to fund renewable energy projects across the US. The line also hosts the Officer Snook program and The Kid's Crew which aims to teach children about pollution prevention by providing hands on activities including simulated beach cleanups.
Like Holland America, the majority of Princess Cruise ships are now able to plug into hydroelectric power while stationed in port, saving an estimated 25 to 35 metric tons of fuel per ship call. They also have a "zero solid waste discharge" policy which means that anything non-biodegradable is either incinerated, recycled, treated onboard, or in the case of batteries, medical waste, and chemicals—held onto until it can be taken to the proper waste facility on shore. Princess has also partnered with suppliers who offer biodegradable packaging materials, so no pesky plastic wrap or twist ties will be found onboard. The line is also partnered with the Bahamian Cape Eleuthera Island School which collects 200-400 gallons of used cooking oil from the cruise each week and converts it to fuel back in their processing lab on campus. "To date, the Island School has produced roughly 20,000 gallons of fuel for use in their fleet of vans, heavy trucks, generators, sawmills, air compressors, and personal vehicles."
Costa Cruises is part of the "Sustainable Cruise" project co-funded by the European Commission. The company's goal is to reduce waste created onboard and recycle and reuse as much as possible. While food waste is composted, all other wastes including paper, plastic, and glass are handled by advanced equipment and treatments onboard. To ensure quality and commitment, Costa Cruises has an Environmental Compliance Department with a full-time environmental officer present on each voyage. Aside from following the regulations set forth by the "Sustainable Cruise" project, Costa also chose to be volunteer certified in social accountability, environmental protection and health safety. They also encourage their guests to do their part by providing information and brochures about conscious travel practices in all of their cabins.
Like Costa Cruises, MSC Cruises works with an environmental officer and an onshore environmental coordinator to make sure that the line is following all regulations. MSC ships operate garbage incinerators, compactors, and water treatment plants to safely and responsibility dispose of (and repurpose when possible) all types of waste. One great energy saving feature in passenger cabins is that the electronic key used to unlock a stateroom does double duty. When guests are out of their cabin, the card disables lights, air conditioning and hair dryers in order to sustain as much energy as possible.
About the Writer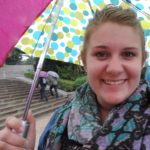 Chelsea Stuart is currently finishing up her degree in Writing, Literature & Publishing at Emerson College in Boston. After living on a ship for four months and visiting 15 countries with the study abroad program Semester at Sea, she's presently dealing with some intense wanderlust. Aside from travel, she enjoys reading, writing, photography, thrifting, and drinking an absurd amount of coffee. She hopes to one day (soon) pursue a career in publishing and try her luck in The City that Never Sleeps.
Photo of cruise ship via Shutterstock