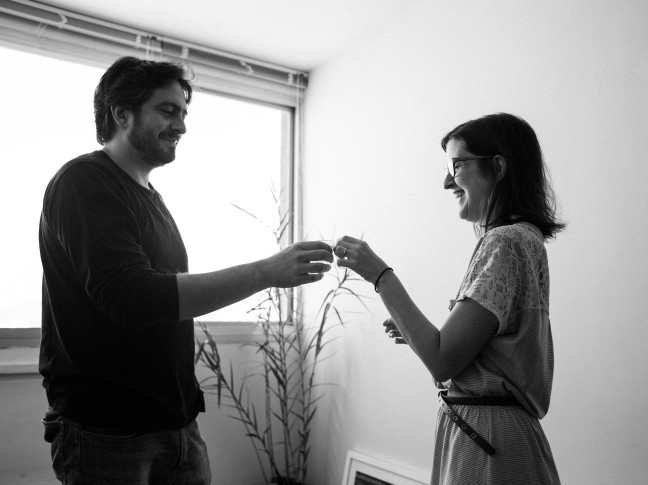 We caught up with EatWith host and Rio local, Liana to get the scoop on the city's best food haunts.
Where can you get the best sampling of the local food in your area?
Pavão Azul — try the delicious cod cakes and wash them down with a beer in this relaxing atmosphere as the sun sinks from the sky and the crowds pour in.
Best place for gatherings over food and libations?
Don't be shy at Adega Pérola where everyone knows your name. As one of the neighborhood's best-loved botecos, patrons have no problem mixing and mingling while enjoying dishes such as lamb sausages and marinated octopus.
What is your favorite local dish?
Feijoada is Rio's most beloved staple. Many places serve great feijoada but Bar do Mineiro, in the Santa Teresa neighborhood, offers the best in the city.

Feijoada: by Photos GOVBA
This place serves incredible international cuisine:
Miako serves great traditional Japanese food and offers karaoke (if you dare!).
Where do you go for a great cup of coffee and a relaxing atmosphere?
Maya Café, especially on Saturday mornings when a local food market comes to life and musicians play Choro music in the adjacent square.
Best farms/markets in your area:
Feira da Glória is the place to be on Sunday morning, and Feira de São Cristóvão (everyday) has vibrant traditional parties on Friday nights with typical northeastern food and culture.
If you don't live here you would never know about this amazing little hole-in-the-wall eatery:
A small door in a busy area of Botafogo hides Caravelas do Visconde. This is the place to enjoy a delicious local dish (their 'picanha' is a menu highlight). It's not necessarily a chic place, however it is certainly a flavorful one.

Bar Urca via Maxime
Are there any spots where you can enjoy the fresh catch of the day?
Bar Urca is the place to go for fish 'moquecas' and a variety of seafood dishes. This place gets crowded on weekends, but standing outdoors on the sea wall while sipping a beer, sampling shrimp stuffed pastries and mini-pies is one of the most enjoyable lines you could be "stuck on" as the place buzzes with life and locals. Also, don't forget to spend some time wandering around the surrounding area as it's one of Rio's most beautiful and charming neighborhoods.
You must have breakfast here:
Le pain du lapin – Try the French coffee, fresh made juice and the goat cheese omelet. The Parque Lage Garden and School of Visual Arts is within five minutes walking distance; be sure to take a stroll there after breakfast.
You must have dessert here:
Confeitaria Colombo, a tropical belle-epoque café and restaurant in the historic city center.
You can eat farm-to-table-fare here:
Delírio Tropical offers natural food at inexpensive prices — the perfect stop after a day at the beach in Ipanema.
You might die if you eat here:
If I tell you, I'll have to kill you.
Everything you eat here is organic:
Refeitório Orgânico – Excellent vegan food, with both buffet and "a la carte" options. Note that the seats are family style so it's ok to join a partially-filled table. The quiet atmosphere is an oasis of calm tucked away from the street noise.
This place is only for stiff cocktails:
One of those dark underground places with an alternative scene and good music, Comuna has a unique drink menu and friendly staff.
I go here because I love the owners:
Restaurante Adriano – A family restaurant for well-priced and tasty food. Each waiter has his own personality and a good laugh is guaranteed.
I go here because it's the best place to spend time with friends, family and maybe even my dog:
Bar Urca again! You can either ask for a table or just hang out outside sampling food, enjoying a beer and watching the spectacular view as the sun sets.
Feature photo breakfast in Rio de Janeiro via Shutterstock