By Elizabeth Johnson
French restaurants can be deliciously deceptive, especially for new explorers. Most menus boast similar cuisine, and the country's brasserie culture—where locals drink apératifs and observe passerby on the patios of every restaurant—presents the illusion that any eatery is both popular and palatable. I have had had the incredible opportunity to spend a month of this summer in the South of France. And while my edible experience has been mostly amazing, I have become well acquainted with the process of choosing what looks like a winning restaurant, only to leave with a disappointed stomach and a depleted wallet. Accordingly, I have started to document the hidden gems of the Cote d'Azur restaurant scene, stretching from the French border town of Menton to St.-Paul-de-Vence, the historic stomping-ground of artists situated just northwest of Nice. What I've discovered is that the best places are often the antitheses of the crowded courtyard brasseries. Instead, the South of France's finest cuisine is often found in the small, one-chef kitchens tucked in alleyways in quaint, less-visited villages. These hidden gems offer locally sourced cuisine straight from the market to your table.
1. La Belle Etoile – Villefranche
Many visitors of Villefranche-Sur-Mer arrive by boat, as the antiquated town is a popular port for cruise ships and tourist groups. As such, it is tempting to pick eateries right on the harbor, but these tend to be less local and authentic. If you're in search of homestyle cuisine, venture up a few blocks to the cobblestoned heart of the city, and you'll find numerous four-top restaurants featuring fresh, often organic fare. One of these, La Belle Etoile, offers the best of authentic Southern French cuisine, representing both the southern French origins of Chef Didier Hostein, as well as his international travels. Atypical complements, like a sweet potato purée, underscore classic Mediterranean dishes, like grilled white fish and octopus. The outer perimeter has a host of tables, each offering a very at-home feel; service is kind and attentive. The restaurant also offers a full special menu nightly and a delicious amuse-bouche to every guest.
1 Rue Baron de Brès, 06230 Villefranche-sur-Mer
04 97 08 09 41
http://www.labelleetoile-villefranche.com/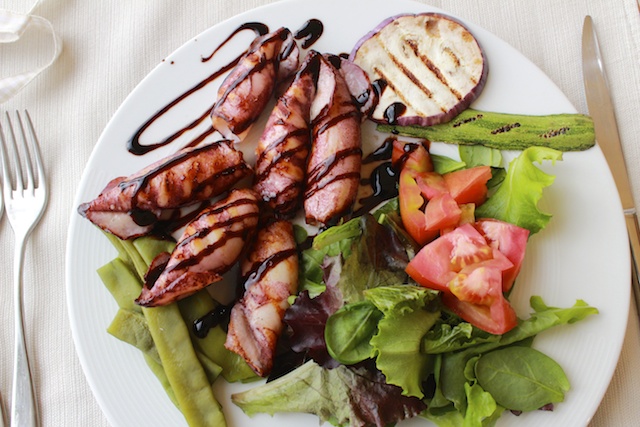 2. Le Campanin – Menton
We stumbled upon Le Campanin while driving along the coast of Menton; it started to rain, and we were hungry, so we took refuge under a hollow plastic shell that adds an outer space to the tiny restaurant. The kitchen is barely larger than the bathroom, and a single chef prepares every dish solo and from scratch. The food reflects this care; ingredients taste as though they have been sourced from the market that morning. I had an octopus salad, complemented nicely with fresh greens; my father and brother enjoyed the sausage risotto, which brimmed with rich flavor of a blend of gorgonzola and other cheeses. The lunch is even better when topped off with a trip to Gelateria Sofia just down the road, a local gelateria house at 7 a.m. each morning.
29 Quai Bonaparte,06500 Menton,France
33 4 93 84 73 28
Gelateria Sofia: 9 quai Bonaparte, 06500 Menton, France
3. Bar Restaurant du Port – Saint Jean-Cap Ferrat
After returning annually to this quaint summer town with my family, Bar du Port was virtually the only restaurant we had left to try. And in many ways, we saved the best for last. Every morning, the restaurant sells an assortment of freshly caught fish and oysters, which you can take home and prepare yourself. However, you can also opt to dine on their quaint corner terrace and choose from a variety of options offered on their menu. A glance at other diners suggests that the mussels are of the more popular selections; for just 14-15 Euros, you can order freshly caught mussels and fish prepared in a handful of different ways.
7 Avenue Jean Mermoz, 06230 Saint-Jean-Cap-Ferrat
33 04 93 76 04 46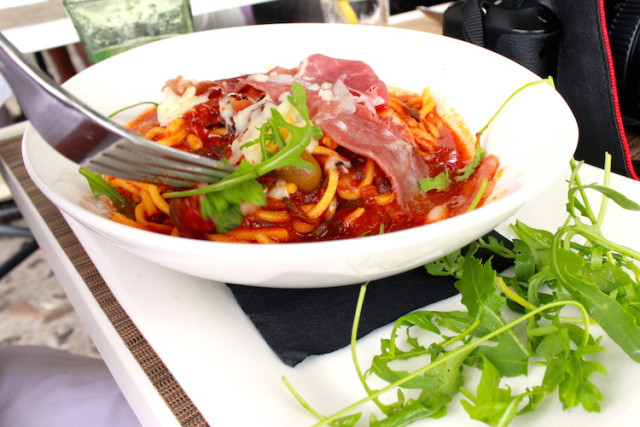 4. Le Tilleul – Saint-Paul
We stumbled upon this restaurant after we were unable to secure a seat at the famed Colombe d'Or, the Saint-Paul restaurant frequented by artists in the 1950s. The owner would offer free meals in exchange for works of art, many of which still hang on the walls today. The discovery was nothing short of a happy accident: Le Tilleul offered the perfect synthesis of a local, in-town setting with gorgeous views of the French countryside. Wine is carefully selected from vineyards across the country and the food is certainly atypical; our spaghetti sauce was flavored with a milieu of seasonal vegetables, and my white fish had an indiscernible taste to it. But for those with adventurous palates (and spirits – Saint-Paul itself can be quite the experience!) the restaurant is worth a visit.
06570 Saint Paul de Vence
33 4 93 32 80 36