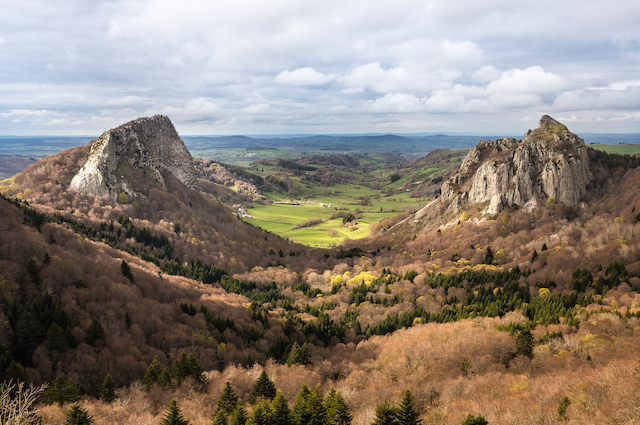 Valley Auvergne photo via Shutterstock
By JJ Fox
From the top of the volcano you can see the entire region. The scenery is magnificent and the air is so pure that you can almost hear your lungs thanking you. You see that bottle of Volvic in your hand? You're standing on the very ground that produced it, technically making it local produce. Welcome to Auvergne, the apotheosis of all things natural.
For most people France means either Paris or Nice. Once a year it might mean Cannes and for the wine connoisseurs among us it could mean Bordeaux. Very rarely will it mean Auvergne. With its seemingly forbidding mountainous landscape speckled with volcanoes, the region doesn't really scream "fun family holiday destination", nor does it appear to appeal to the newlyweds seeking a romantic getaway. However, hidden away in these dense forests are some of France's finest attractions yet to be discovered by most travellers. I spent a year living here and this is what I discovered.
Volcanoes of Auvergne photo via Shutterstock
In Auvergne, you'll find an array of tours offering both guided and independent hiking trips in the mountains of Sancy or up to the top of the Puy de Dôme volcano, a once well-known finishing stage for the Tour de France. From here you can try your hand at paragliding or just snap a few shots of the panoramic views. If heights aren't really your thing you could also try a cycling tour through the quaint little villages of the Cantal region where the cobbled streets and weekend markets truly epitomise provincial France.
Auvergne also holds the key to the secrets of relaxation. The spa towns of Vichy and Chaudes-Aigues (from the Latin for 'hot waters') take the process of unwinding to a whole new level with their geothermic baths and wellness centres. The naturally warm mineral waters are renowned for their cleansing effects and in these baths you can soak for as long as you like without anyone banging on the door telling you you've been in there too long.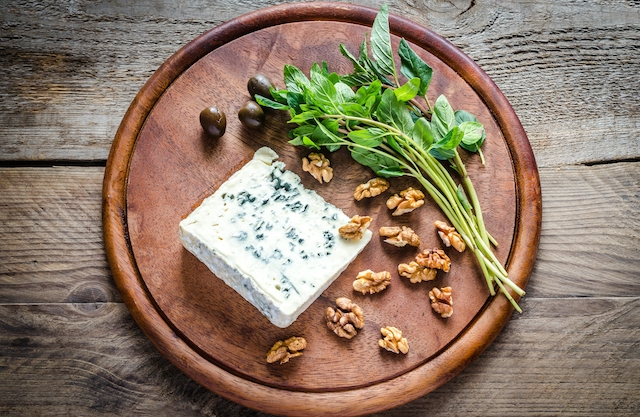 Cheese in Auvergne photo via Shutterstock
If heights make you giddy and bathing bores you then why not delve into the culinary delights of the region and try one of the steaks that put Salers on the map? At Col d'Aulac you can enjoy a locally sourced lunch while you admire the backdrop of the Mounts of Cantal. However, you don't have to limit your gourmet discoveries to mealtimes: there are trips to local farms, popular cheese stands and markets where you can sample all kinds of home made treats along with regional dishes. I became particularly fond of Truffade, a thick cake of thinly sliced potatoes, bacon and fresh tome cheese.
This really only scratches the surface of what Auvergne has to offer. It is a place for those who want to escape the drones of taxis and the neon lights of a big city — a traditional region where (shock horror) not everyone speaks perfect English and you might need to use a phrasebook to get by, just like they did before the Internet and globalization.
 Where to Stay
Where to Eat
ABOUT THE WRITER
JJ is a student at the University of Warwick where she is studying English and French literature. A trip around southeast Asia was responsible for her love of Asian cuisine as well as her wanderlust. In addition to food and travelling, her passions include dance, skiing, reading and writing. To see more of her work check out her travel blog: http://jjversustheworld.blogspot.co.uk