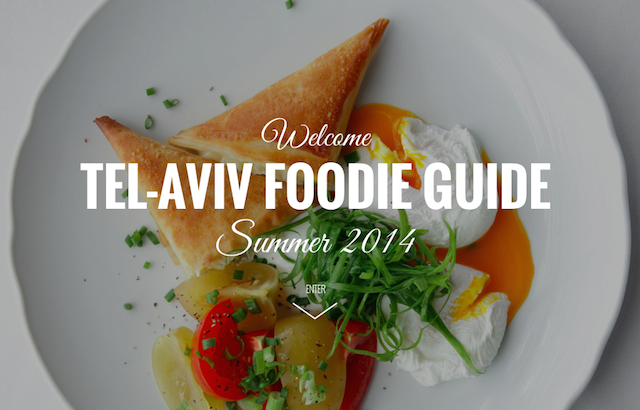 In recent years, Tel Aviv has emerged as an international culinary hotspot, boasting world-renowned restaurants and an organic farm-to-table produce movement. The city's Levinsky Market was recently voted as the number #1 Destination of 2013 by Savuer magazine.
In an attempt to offer food lovers an easy way to navigate the city's restaurants, street food and markets, the Israel culinary blog, Matkonation has launched the Tel Aviv Foodie Guide, "a stunning, hyper-current dining guide to Tel Aviv, offering insider recommendations on the hottest restaurants and culinary establishments in the city, selected exclusively by local insiders."
The Guide is a free, online platform designed to help gourmands navigate through Tel Aviv's thriving culinary scene, precisely subdividing the city into 12 categories with four restaurants per section — from the best spots for breakfast, lunch and dinner to bakeries, markets, street food, vegetarian establishments and beyond. The Tel Aviv Foodie Guide answers the inevitable questions of where to find the best Shakshuka and spots to nosh on the best pastries in town, and includes expert curated choices for fine dining establishments in Tel Aviv.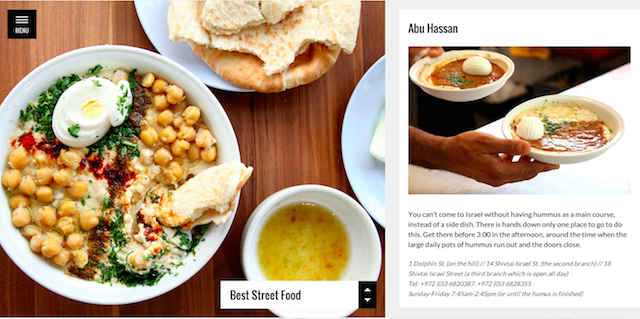 Matkonation is a culinary food blog and the brainchild of noted food stylist Deanna Linder and professional food photographer Danya Weiner, Israeli food experts who have scoured through Tel Aviv's most noteworthy restaurants and dining establishments to create an ultimate food guide to the city.
"I am a foodie who loves to travel and this is the kind of site that I wish I had for every city I visited," said Deanna Linder, Founder, Matkonation, "Our new, digital foodies guide channels our discerning pallet through the city's range of high and low-brow restaurants that we strongly encourage our readers to visit while traveling in Tel Aviv. Its a guide that you know you can count on, where you won't get lost with too much information."