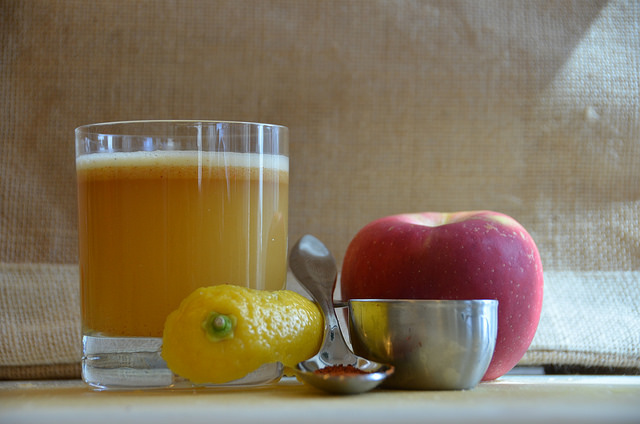 Spring is known all around the world as the time of year when new beginnings are abound. In many places, winter fosters a more stagnant lifestyle fueled by heavy foods, excessive intake of alcohol and a lack of fresh air. Spring is also the mark of a new growing season, which creates an abundance of local produce for most regions. It's the best time to up your intake of fresh fruits and vegetables and there is no better way to renew your body's internal balance than to juice. To help you get started, we've complied several healthy juicing recipes, so that you have plenty of options to choose from as you begin this new season.
Whether cleanses are your thing, or you just prefer to consume an abundance of fruits and veggies by juicing each day, these healthy juicing recipes will aid in nourishing and ridding your body of toxins.
These recipes combine tropical vitamin-rich foods with potent greens and inflammation reducing spices.
There are as many juice recipes to chose from as there are restaurants in New York City. However, not all juices are created equal and not every juice will appeal to everyone. To narrow the options, one can look to the ancient eastern science of Ayurveda and its foundational principles to help the juice-curious pick concoctions that best serve the body, mind, and soul, thus helping each individual to find a juicing regimen that works best to meet his or her unique needs. 
Yoga and Juicing
Feature photo: Bertholf