By Aimee Millwood
Those of us who are small-batch, handmade, organic, fair trade, only-support-local artisans-junkies now have a way to get our fix on – anytime — from the comfort of our homes.
Farm to People, an online food delivery marketplace sources specialty products from small-batch makers around the Northeast and makes them easily accessible for national delivery. Now you don't have to go hunting for that grass-fed beef jerky you were snacking on during your road trip through King's County or the organic herbal Joy Tonic you saw at a stand in Vermont. With one click, find specialty, sustainable goods conveniently curated, crated, and delivered to your door.
Build a personalized crate or order a pre-packaged bundle basket – "Bitter Than Ever," "The Home Mixologist," and "A Burger's Wardrobe," are some of our favorites – and then Farm to People will deliver the artisan products straight to your home.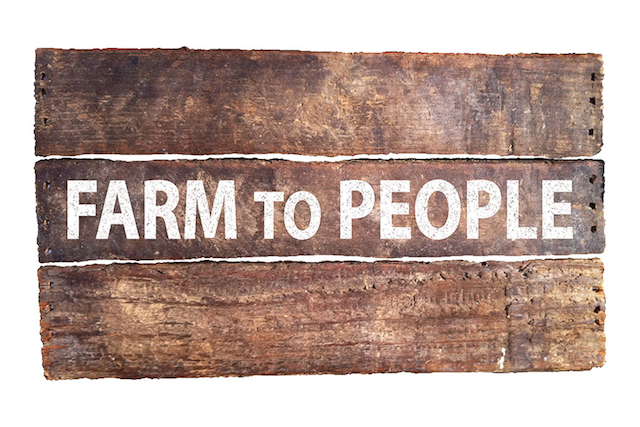 Michael Ray Robinov and David Robinov, the father-son team behind Farm to People, built the company from a "shared passion for wholesome, healthy food made the way it should be, using traditional methods."
Michael combined his firsthand observations from working at the Union Square farmers market with his father's thirty years of natural food industry experience as a store owner and developer of product brands.
Shortly after, Damon Bolesta joined on as the company's  web developer, and Farm to People was born."It's not your typical tech startup," Michael says of the team, but their homegrown approach makes sense. Farm to People's goal is to encourage consumers to embrace healthy eating and living habits, so the company does its part to make purchasing quality artisan products as affordable as possible, stocking their producers' goods in house to keep prices low, delivery quick and providing free shipping on boxes over $50.
"While we want to make a profit, we also want to make these products accessible to a large group of people," Michael says. In their online shop, you can stock your pantry with everything from jams, pastas, breads, and desserts.
They also carry a range of body care and lifestyle products, including vegan lip balm, wild rose and goat milk bath salts, and low-cholesterol Ostrich-meat pet treats.
To keep their shoppers up to date with the latest green living news, they have partnered with Modern Farmer Magazine, a journal founded by a former New York Times and Monocle editor,and covers food, farming, and sustainable living.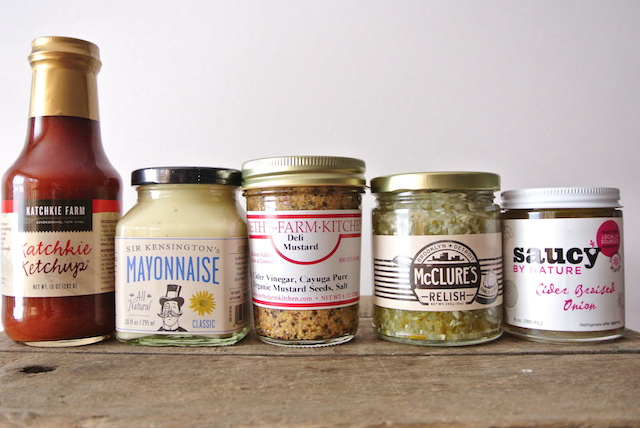 With so many products to choose from, what's Michael's favorite?
"It really depends on my mood! I love Sfoglini pastas, especially their Everything Bagel Fusili," he says. He also likes Hibiscus Soda Syrup from P&H Soda Co. and Tiny But Mighty Popcorn, "which is an incredible Non-GMO popcorn that comes from an heirloom seed that has been passed down for generations."
Check out one of our favorite products on Farm to People: Sweet.'s gluten-free Almond Coconut Macaroons. 
ABOUT THE WRITER
Aimee Millwood is a writer with wanderlust who currently lives in Hanoi, Vietnam. She graduated from the University of California, Santa Barbara, where she received her BA in Literature with an emphasis in creative writing. She believes everyone has a story to tell and is interested in the use of personal narrative to give voice to people whose stories are not always heard. She credits growing up in both Hawaii and Georgia with her constant desire to explore the concept of home and how places shape who we become. Although she has spent the past two years traveling in South America, the Middle East, and Southeast Asia, she believes a physical trip is not the only means of travel – at times, just the wind on your face during a long drive or the scent of a campfire can rejuvenate the soul. You can check out more of her work on her blog,www.stopdroptravel.com.