By Caroline King
Whether you're looking for the thrill of hiking an active volcano, surfing the waves of the Pacific Ocean, or lounging on beautiful beaches and taking in breathtaking sunsets, Nicaragua's got you covered. This Central American country is one of the safest in the region and is a favorite destination for thrill seekers, nature lovers, and beach goers alike. Below is an array of Instagram photos to give you a glimpse of its coolest (and warmest) attractions.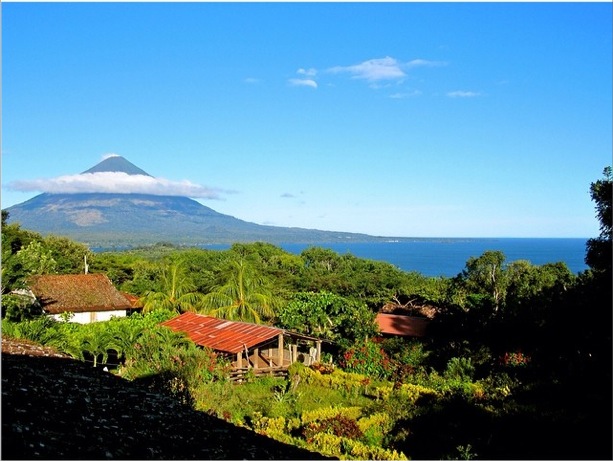 One of the biggest tourist draws to Nicaragua is its volcanoes. The island of Ometepe, located in Lake Nicaragua, was formed by volcanoes Concepción and Maderas. m_hickok shows us this stunning view taken on Ometepe.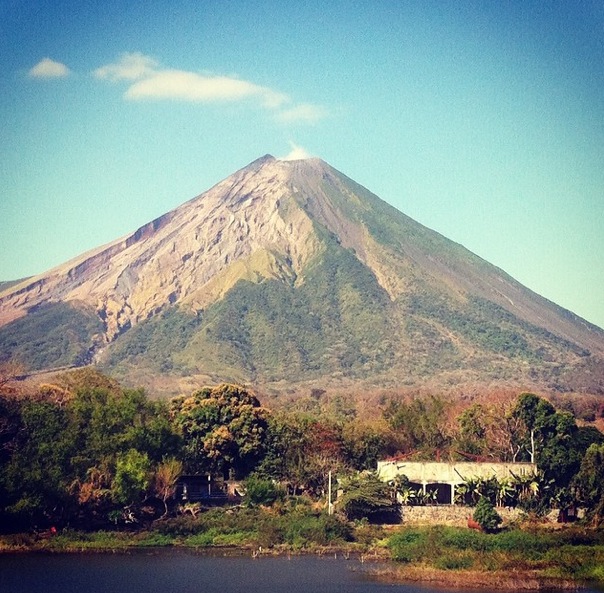 signeschi gives us a beautiful shot of Concepción.
If you're looking to seek adventure elsewhere, Nicaragua is home to an extensive and vibrant surfing community, which makes it a great destination for anyone who loves riding waves.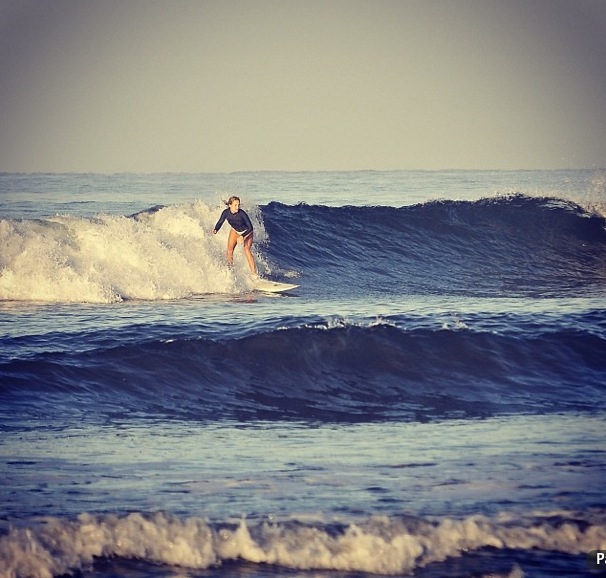 capovalente catches some waves in this impressive shot.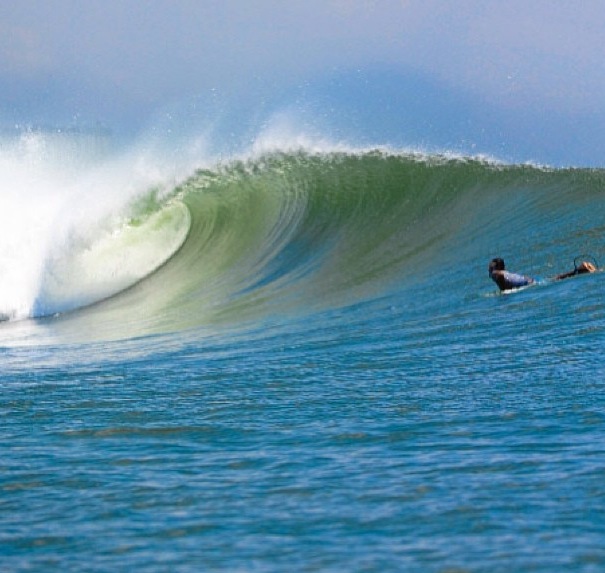 astadventures captures a thrill seeker in the waters of Puerto Sandino.
While many travel to Nicaragua to experience the volcanoes and to surf, people also make their way to the region to experience the wildlife.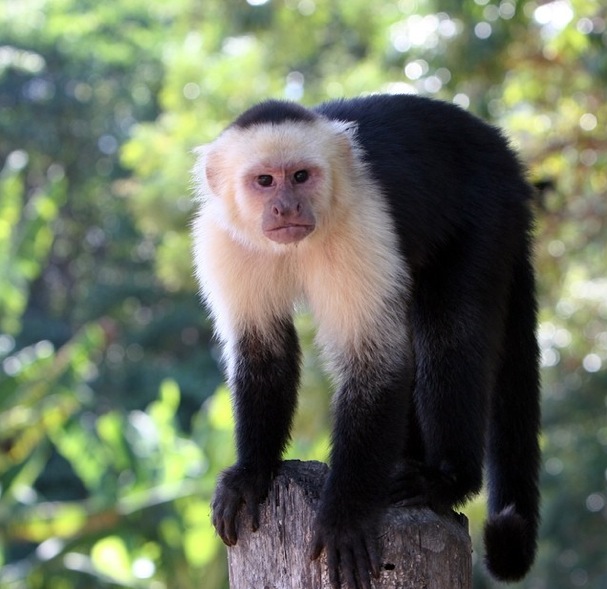 tavismoonan captures an intense glare from a white-headed capuchin, a monkey native to Central and South America.
The beaches of Nicaragua are also nesting grounds to several species of sea turtles, and tourists from all over the world flock to the region to witness turtles lay eggs and baby sea turtles hatch. Because sea turtles are an endangered species, there are several conservation initiatives and programs in Nicaragua to help preserve and save these creatures.
A sea turtle on the shore of La Flor Beach, taken by beautyinallthingsseen.
Like most countries in Latin America, the food is delicious and affordable! Traditional Nicaraguan cuisine usually consists of maize (corn), plantains, avocado, yuca, rice, beans, seafood, and pork.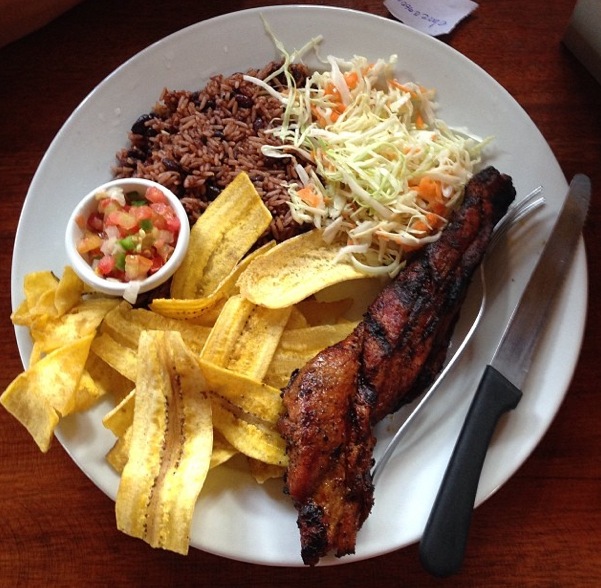 noee_caceres shows us a delicious dish consisting of gallo pinto (rice and beans), plantains, and pork.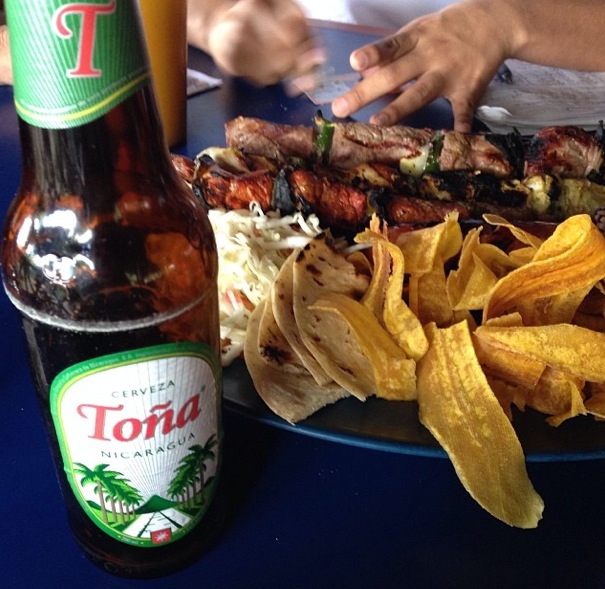 Toño, a local beer, is served with another Nicaraguan dish. Taken by pinolero_com.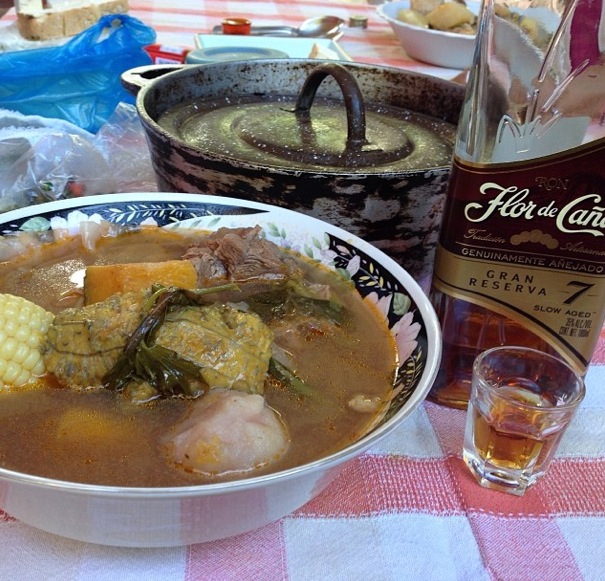 pinolero_com also shows us soup accompanied by Flor de Caña, a Nicaraguan rum.
Located on the coast of Lake Nicaragua is the historical city of Granada. Charming narrow streets and architecture reflective of its colonial past make Granada an enjoyable  destination for anyone traveling to Nicaragua.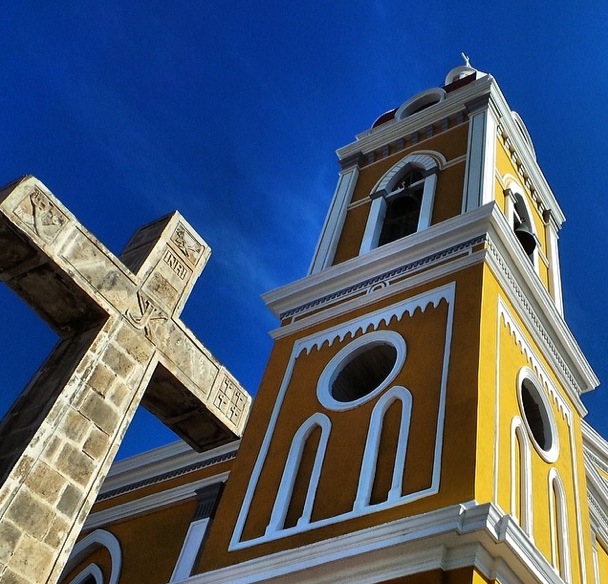 arquiaries snaps the yellow-painted Catedral de Granada against a vivid blue sky.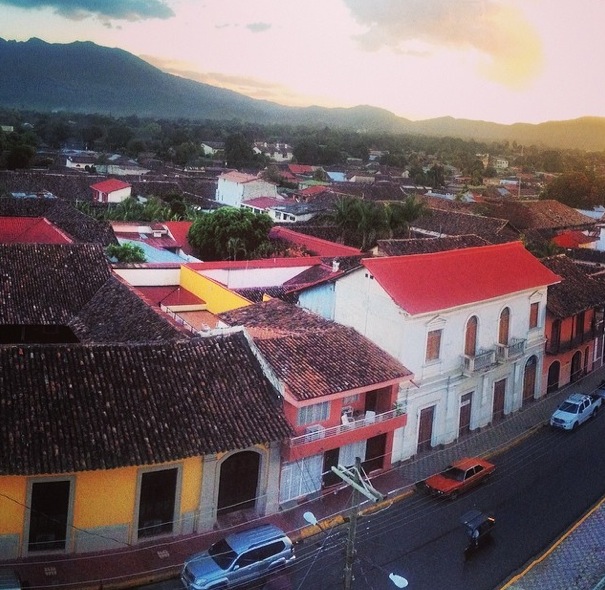 Multi-colored homes of Granada, courtesy of thoflens.
We thought it appropriate to wind down the post with a couple shots of beautiful beach sunsets…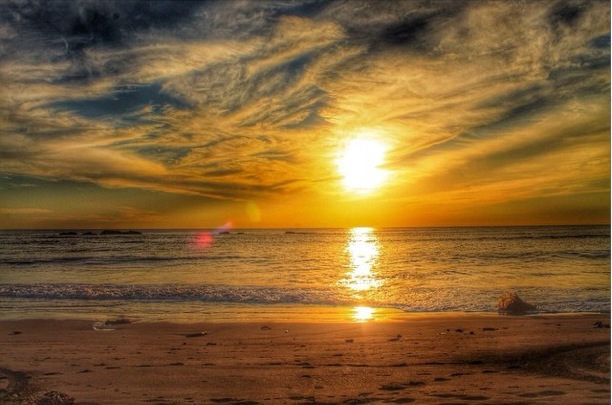 Sunset in Huehuete. You can almost feel the warmth of the sun shining through this photo, taken by juan_aburto.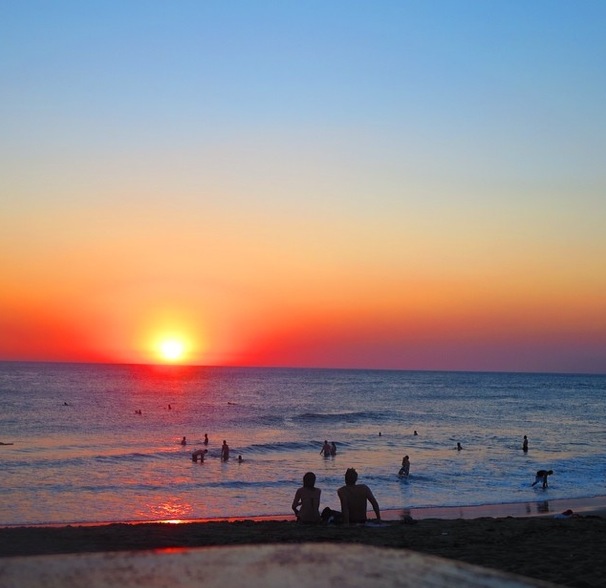 Beach goers are treated with this multicolored sunset in Las Penitas. Photo by angemoe.
ABOUT THE WRITER
Caroline King is a writer based in Buffalo, NY and is always looking for her next adventure. She enjoys traveling the world and writing about her life experiences. She loves pursuing the web for inspirational and meaningful content, but often finds herself getting distracted by watching compilations of people falling on YouTube and planning dream trips on travel sites. When she's not writing or cruising the internet, she enjoys taking bike rides, reading, watching hockey, theatre, trying new food, and having good times with good people. Check out more of her writings on her blog, http://kingsreflections.wordpress.com