If you're looking for an idyllic island holiday in the South Pacific and want to ensure your visit leaves a light footprint on the environment, then this sustainable travel guide to Fiji is perfect for you. The itinerary is a combination of sustainable boutique luxury hotel stays, organic and farm-to-table dining experiences, and exciting nature and conservation excursions that take place over 7 nights.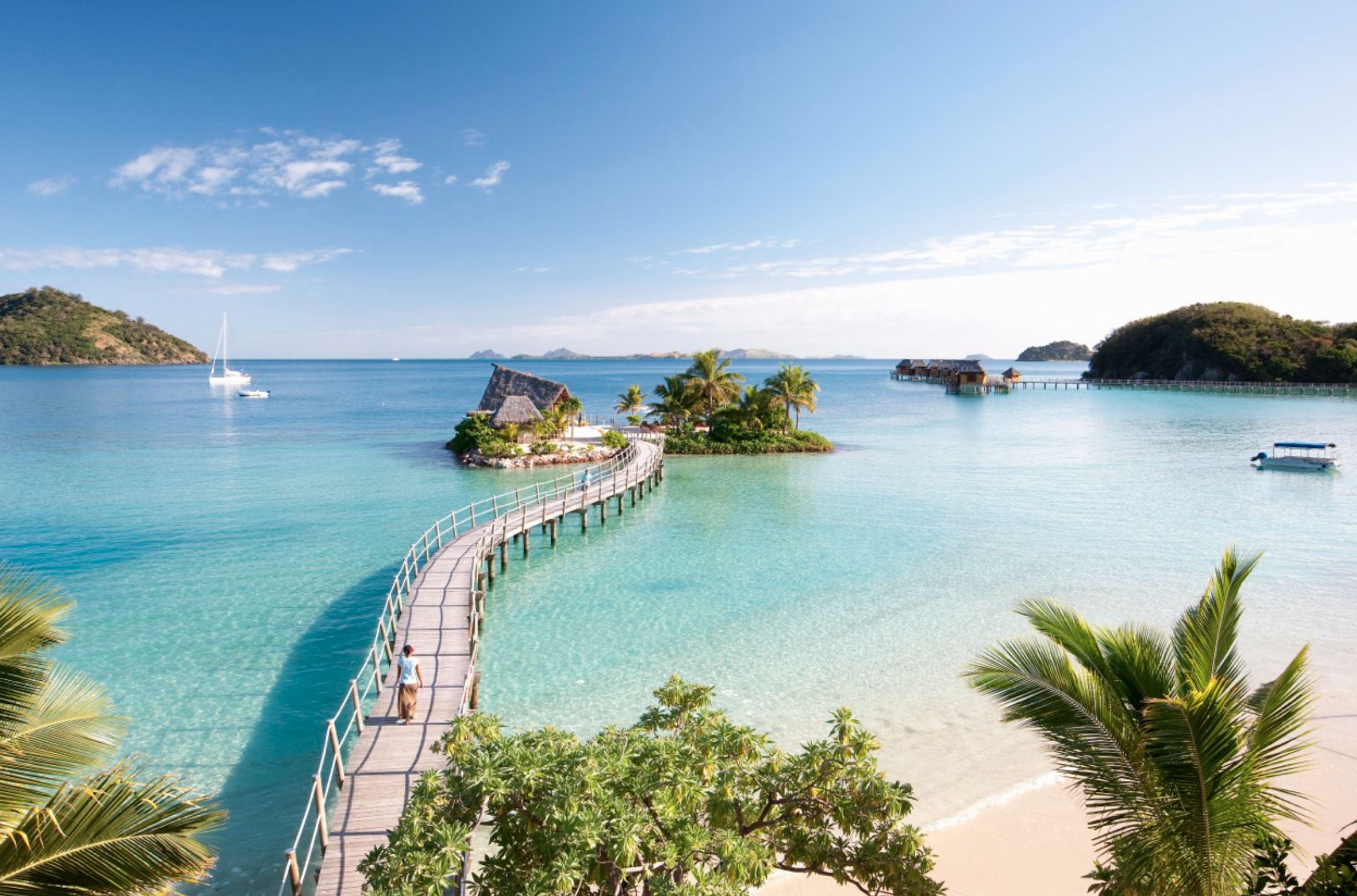 Day 1: Arrival in Fiji
Your adventure begins with your arrival at Nadi International Airport. From there, you'll be whisked away to the stunning Likuliku Lagoon Resort on Malolo Island. This luxury eco-resort, which is part of the Mamanuca Environment Society, has a deep commitment to conservation, protection, and education about the marine environment.
In the evening, take delight in a sumptuous dinner at the resort's Fijiana Restaurant, which prides itself on serving dishes made from locally-sourced, organic ingredients.
Day 2: Marine Conservation Day
The second day of your sustainable journey through Fiji involves participation in the resort's marine conservation program. You'll learn about local coral planting initiatives and experience the diverse marine life on a guided snorkeling tour.
In the afternoon, bask in the natural beauty of Malolo Island, either by the beach or exploring its picturesque landscape. Enjoy another delicious organic meal at the resort's restaurant as you wind down.
Day 3: Cultural Immersion
Experience the rich Fijian culture as you visit Yaro Village. Engage with the local residents, partake in a traditional Kava Ceremony, and gain insights into their everyday life.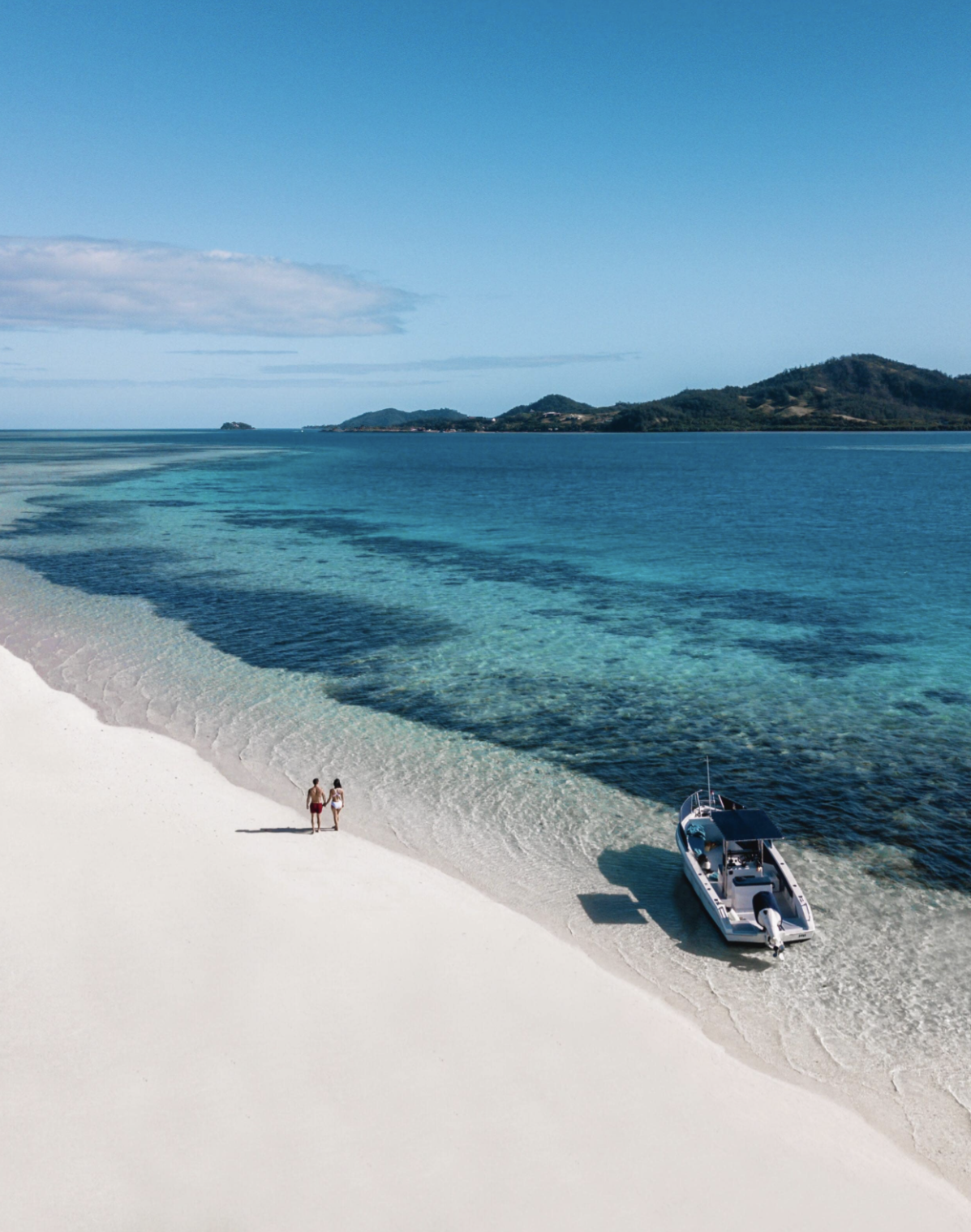 Day 4: Transfer to Six Senses Fiji
Known for its eco-luxe accommodations and sustainable practices, Six Senses Fiji is an idyllic hideaway. The resort itself has a plethora of sustainable activities. Immerse yourself in the local Fijian culture through their curated cultural tours which include a visit to a traditional Fijian village, local schools, and even the historical sites of the island. Environmental conservation is also a key part of the resort's ethos. Participate in their tree planting initiative or their coral propagation program, where you can help build coral nurseries, contributing to the rejuvenation of the reef ecosystem. In the evening, sample an array of local and international flavors at Tovolea, the resort's restaurant focusing on locally-sourced, seasonal produce.
Day 5: Eco Excursions
Visit the Sigatoka Sand Dunes National Park, Fiji's first National Park. Afterward, explore the Kula Eco Park, a sanctuary for indigenous fauna. Savor a meal at Gourmet Deli, an all-day dining venue at the resort that serves dishes prepared with produce grown in the resort's garden and from local farmers.
Day 6: Community Engagement
Engage with the local community during a village tour. Experience their lifestyle and taste traditional Fijian food during a lovo feast, where food is cooked in a pit oven.
Day 7: Leisure Day
Spend your last day in Fiji at leisure. You can opt for snorkeling, diving, or even a Fijian cooking class at the resort. For your final dinner, choose between the Asian fusion RaRa Restaurant and the Kitchen, which offers a seasonally inspired menu.
Day 8: Departure
Transfer from Coral Coast to Nadi International Airport, as your sustainable luxury trip to Fiji concludes.
This sustainable travel guide to Fiji offers a mix of luxury, cultural immersion, and environmental conservation that will ensure your vacation leaves a positive impact on Fiji's beautiful islands. As tourism continues to evolve, it is itineraries like these that strive to harmonize luxury with sustainability and become the new standard for responsible travel.